It's beginning to look a lot like Christmas! Time to get out the Christmas trees, eggnog, and classic Christmas songs. There's a lot going on in Utah Valley during the Christmas season, making it a truly magical time of year. Gather friends and family and make the most of the holiday season with these magical Christmas activities in Utah Valley!
1) See a Holiday Performance!
There are many plays, dances, and musical performances centered around celebrating the Christmas season this December!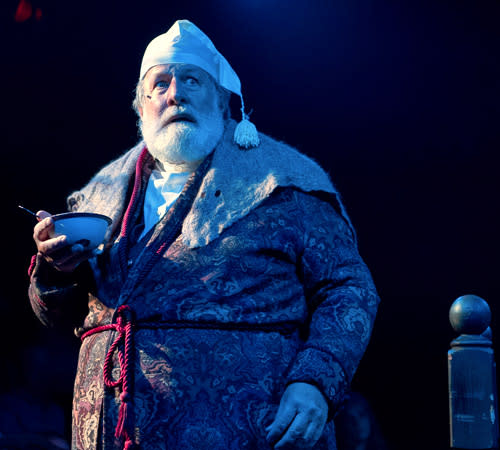 A Christmas Carol
When: November 27 - December 23
Where: Hale Center Theater Orem - 225 W 400 N Orem, UT 84057
Ring in the season with this wonderful holiday tradition: the original musical retelling of Charles Dickens' classic, "A Christmas Carol" at the Hale Center Theater Orem. Whether it's a family tradition, or a brand-new part of your Christmastime merriment, grab a hot cup of wassail and enjoy "A Christmas Carol" this holiday season!
Caleb Champman's "A Crescent Christmas"
When: December 20 - 21 
Where: SCERA- 745 S. State Street Orem, UT 84058
A holiday concert featuring the wildly popular Crescent Super Band. Under the direction of founder Caleb Chapman, this annual concert is quickly becoming one of our favorite Christmas traditions! Enjoy an evening of big band holiday music from some of the most spectacular youth performers around. 
A Christmas Story, the Musical
When: December 3 - 18
Where: SCERA- 745 S. State Street Orem, UT 84058
The beloved film is a hilarious stage musical the whole family will love! Based on one of the most popular Christmas movies of all time, A Christmas Story the Musical follows Ralphie and his quest to obtain the perfect Christmas gift, the Official Red Ryder carbine-action 200-shot Range Model air rifle.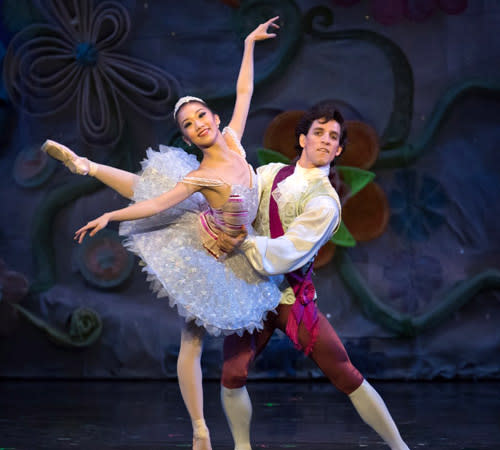 Utah Metropolitan Ballet's The Nutcracker
When: December 10-21
Where: Covey Center for the Arts - 425 W Center St, Provo, UT 84601
Tchaikovsky's enchanting score and delightful choreography will capture your imagination and transport you to a magical world filled with colorful characters, breathtaking costumes, and majestic scenery. Join Clara as she embarks on a magical journey in this re-imagined holiday favorite which premiered in 2017, with sets and costume designs by Cassandra Barney.
A Christmas Carol, A "Spirited" One Man Show
When: December 4 - 20
Where: Covey Center for the Arts- 425 W Center St., Provo, UT 84601
This one-man play is based on the condensed version Dickens himself used on his historic tours of the United States. Directed by Adam Cannon. Charles Dickens' 1867 American Reading Tour is off to a rough start. Due to an inexplicable loss of his luggage, he regretfully announces that he will be unable to read from his beloved classic, A Christmas Carol. Dickens delivers what he promised by performing from memory the magical story of Ebenezer Scrooge's journey from miserliness to redemption with warmth and humor.
The Johnson Files Show
When: December 27 - 28
Where: Covey Center for the Arts -425 W. Center St., Provo, UT 84601
The Johnson Files are back at to celebrate Christmas with a completely improvised comedy show! Every show is completely unique, and will never be seen again. So come laugh as Shaun Johnson and his hilarious cast of comedians create jokes, stories, and music on the spot!
2) Play in the Snow!
Take advantage of the greatest snow on earth and play outside! If you're looking for what to do on Christmas day or during school break, many of these ideas are free and can be done close to home.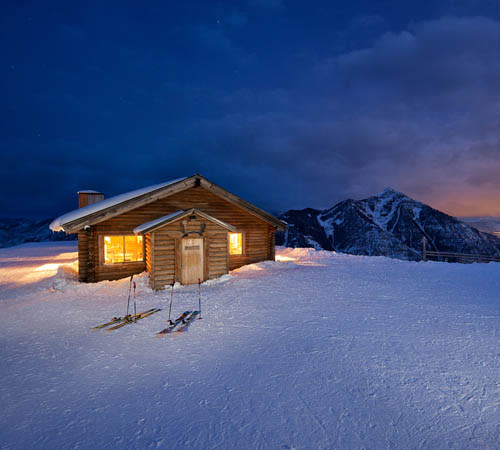 Skiing, Snowboarding, and Snowshoeing
Sundance Mountain Resort offers an incredible skiing experience, right here in Utah Valley! Check out their website to get all the details on pricing, rental equipment, and opening dates. While at Sundance, also consider trying one of their snowshoeing tours or going cross-country skiing! For more cross-country skiing locations in American Fork Canyon, contact the Forest Service. 
Ice Skating
Have fun skating around the indoor rink at Peak's Ice Arena in Provo! This activity may not necessarily be in the snow, but you'll want to dress warmly as you brave the ice!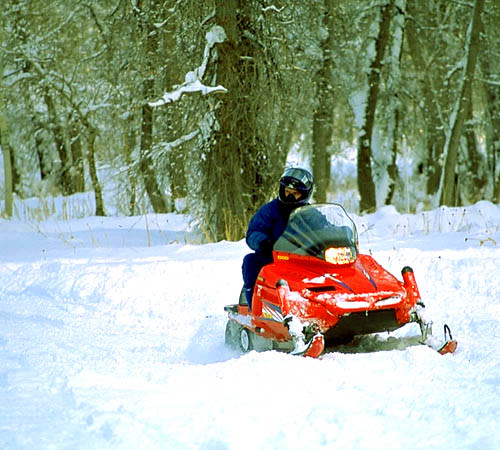 Snowmobiling
Rent a snowmobile and then hit the snow trails! Some great places to find snowmobiling trails are in American Fork Canyon, Spanish Fork Canyon, and along the Nebo Loop! Check the Forest Service's page for a complete list.

Sledding
Living in a valley on the edge of mountains ensures that there are plenty of slick sledding spots here! Check out our blog about the top sledding spots!
3) Attend a Holiday Event!
Check out these events to attend, including many Christmas activities for kids! Get as many in as you can before December 25th! For holiday lights displays, visit our holiday lights blog.

Luminaria
When: December 6 - January 1
Where: Thanksgiving Point - 3900 N. Garden Drive Lehi, Utah 84043
This enchanting mile walk will transport you into a magical holiday world as you make your way through the captivating Ashton Gardens. New this year will be the Legend of the Yeti! All new songs and shows will be even better with the iconic 120-foot tree (already on top of a 40-foot hill!) incorporated into the show.

Christmas Cruise at Clas Ropes Course
When:  December 8 - 23
Where: CLAS Ropes Course - 3606 West Center Street Provo, UT 84601
25th Annual CHRISTMAS CRUISE t'is the season for family and friends to gather and share in the light and love of our favorite season of the year – CHRISTMAS!Join us as we celebrate this special time of year with a wonderous boat ride adventure on the Provo River!  Enjoy festive decorations and thousands of lights that twinkle above the river with Christmas music playing softly in the background. Even Santa can't resist this special event and will pay a surprise visit to all the kids and kid-at-hearts to pass out Christmas Candy and bellow a hearty Ho-Ho-Ho!
Lite Brite Nite
When: Thursdays from December 2 - 30
Where: University Place - 575 East University Parkway, Orem, UT 84097
Come enjoy our Christmas lights in The Orchard and play with our life-sized color changing shapes and a life-sized Lite Brite! Warm up at the fire pits and enjoy free treats. While supplies last.

Breakfast with Santa
When: December 11 & 18
Where: Thanksgiving Point - 3003 North Thanksgiving Point Way, Lehi, UT 84043
Welcome back the magic of Breakfast with Santa at Thanksgiving Point! Enjoy a delicious breakfast, visit with Santa's reindeer, and then take a family picture with Jolly Old Saint Nick himself! Tickets are sold by table, so bring the whole family!
Santa Nights
When: December 21 - 22
Where: Leatherby's Family Creamery, 304 E University Pkwy Orem, UT 84058
Enjoy pictures with Santa, singers, and maybe even a few elves! Reservations requiredDecember 22 at Leatherby's Family Creamery (Orem)Two shows: 6PM and 7PMAddress: 304 E University Pkwy, Orem, UT 84058
4)  Eat Winter Treats!
Prepare for Christmas morning this year by ordering local goodies--from eggnog or hot chocolate to cinnamon rolls, peppermint, gingerbread, sugar cookies, and other treats and goodies, there's so much to enjoy!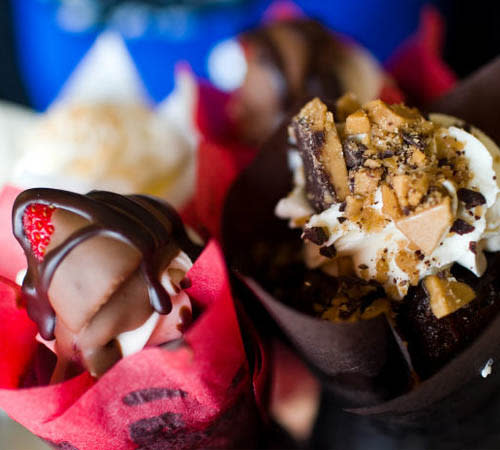 Every cupcake at this Food Network-winning bakery is delicious! Try their December flavors featuring special holiday themes!
The holidays are all about tradition, which is something Lehi Bakery has excelled at for 50 years! Yes, get the square doughnut, but also be sure to grab old-fashioned cinnamon rolls and honey boys.

Taste creates some of the best chocolate in Utah Valley year-round. The winter is a great time to enjoy their rich and creamy hot chocolate!
This local bakery serves the cutest Christmas doughnuts! Get an assortment of shapes and sizes, from candy canes to Christmas trees to shining stars.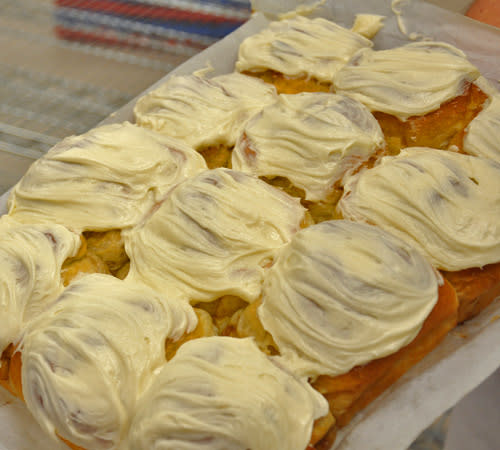 It's not Christmas morning without sweet rolls! Get them from Shirley's, along with a sugar cookie kit and delicious ginger snaps!
This kooky and creative ice cream sandwich shop will delight your inner child. A visit during this time of year will allow you to try their gingerbread and peppermint Oreo flavors!
5) Embrace the Spirit of Giving through Service!
Opening presents is only half the fun during the holidays. Christmas is all about giving, usually in the form of gifts for our friends and family. However, the holidays are also a great time to give to our communities! There are places all over Utah Valley that could use volunteers and/or donations.

Check out this list of service opportunities, compiled by BYU's Y-Serve program, that BYU students can participate in!
This program has a variety of service ideas for each city, with a list of organizations and projects you can be involved with.

Enjoy a delicious breakfast and then serve others by rounding your check-up to the nearest dollar to donate to TRU Religion's Second Chance program.
Volunteer with the Food & Care Coalition by providing meals to those in need at their soup kitchen, helping with special projects, and contributing materials or services.

Contact Utah County's Habitat for Humanity to learn about how you can serve others through building homes.
Have fun this December with these awesome Christmas activities in Utah Valley! After all, Christmastime only comes around once a year!
Check out our website for more ideas on fun things to do and events going on this time of year. For a list of holiday lights in Utah Valley, go here.