Utah, the land of stunning landscapes and unique culinary delights, has a secret bubbling beneath its surface - a soda culture like no other. These aren't your ordinary colas or lemon-lime sodas. No…these are "dirty sodas." 
In scrolling through social media feeds, every now and then I come across someone asking the question, "So what is the deal with Utah and soda shops?" If you're not familiar with this fizzy phenomenon, don't worry - we've got you covered. 
In this ultimate guide to Utah soda shops, we'll explore the origins, flavors, and fanfare surrounding some of the most popular soda shops in the state.
---
What is a Dirty Soda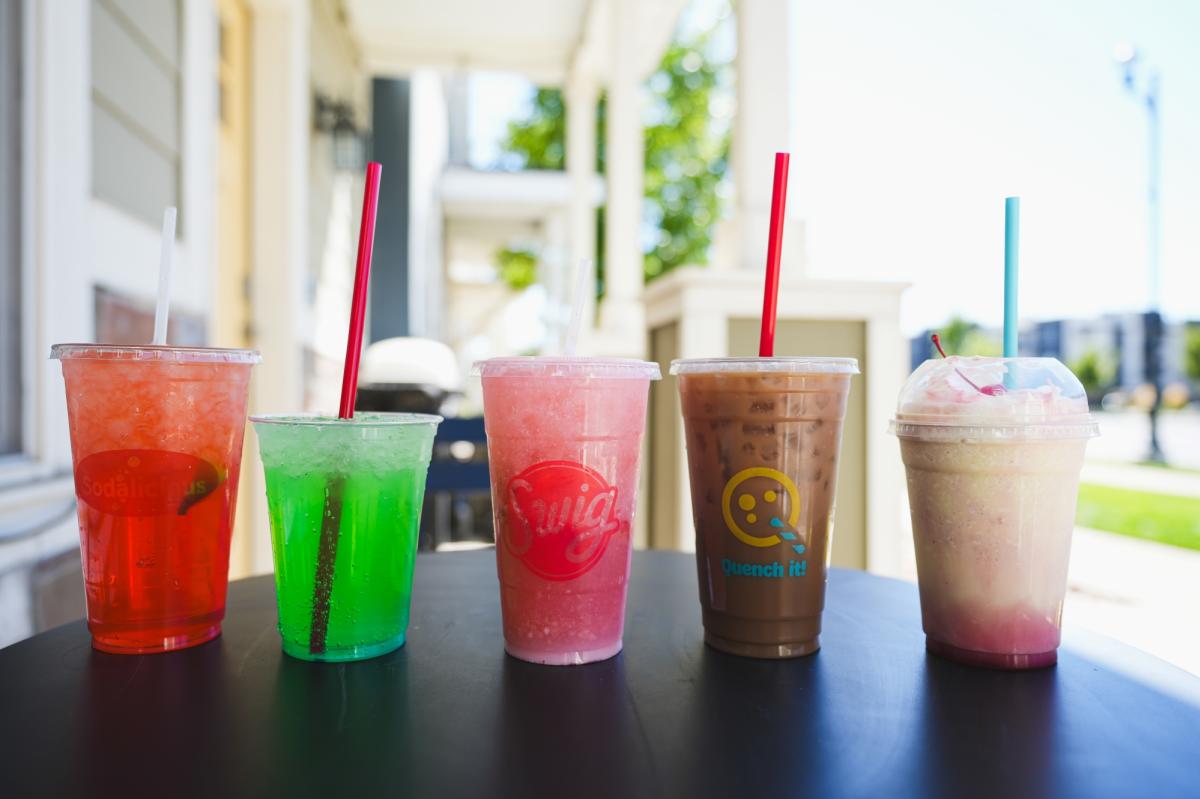 The viral TikTok clips showing cloudy swirls blending into vibrant, effervescent beverages might have an otherworldly feel to them. But, these works of carbonated art take shape in 32 oz foam and plastic cups loaded with crunchy pebble ice. This is the magic of "dirty soda" – Utah's unique elixir.
These beverages are a delightful fusion of classic sodas like root beer or Coka-Cola, enhanced with rich cream, zesty fruits, and a symphony of flavored syrups.
The soda scene is largely influenced by LDS Church culture. Historically, members would avoid "hot drinks" such as coffee and tea. With this unique diet, soda mixes appeal to the general crowd as a perfect refreshing beverage. Enter dirty soda, which quickly became a beloved alternative for members looking to get their sugar or caffeine high without breaking their religious dietary guidelines.
---
What was the Original Soda Shop in Utah?
While the true origins of the dirty soda remain a spirited debate among aficionados, one brand stands out as one of the earliest– Swig. Nicole Tanner's 2010 vision, conceived in Saint George, Utah, propelled the dirty soda to legendary status. Taking inspiration from the drive-through concept of the famed Sonic outlets, Tanner birthed a beverage revolution.
This early soda sensation gave rise to numerous soda shops. Brands like Sodalicious, Twisted Sugar, and Fiiz expanded not just in Utah but also nationally. The cultural imprints of the earlier LDS community are evident, with drink names like "2nd Wife" at Sodalicious. Aside from the beverages, these outlets also offer an array of sweet delights like sugar cookies and pretzels.
The soaring popularity of dirty sodas owes a hat tip to TikTok. Celebrities like Olivia Rodrigo, with her December 2021 Swig endorsement post, propelled this Utah specialty into global stardom. 
---
1. Quench It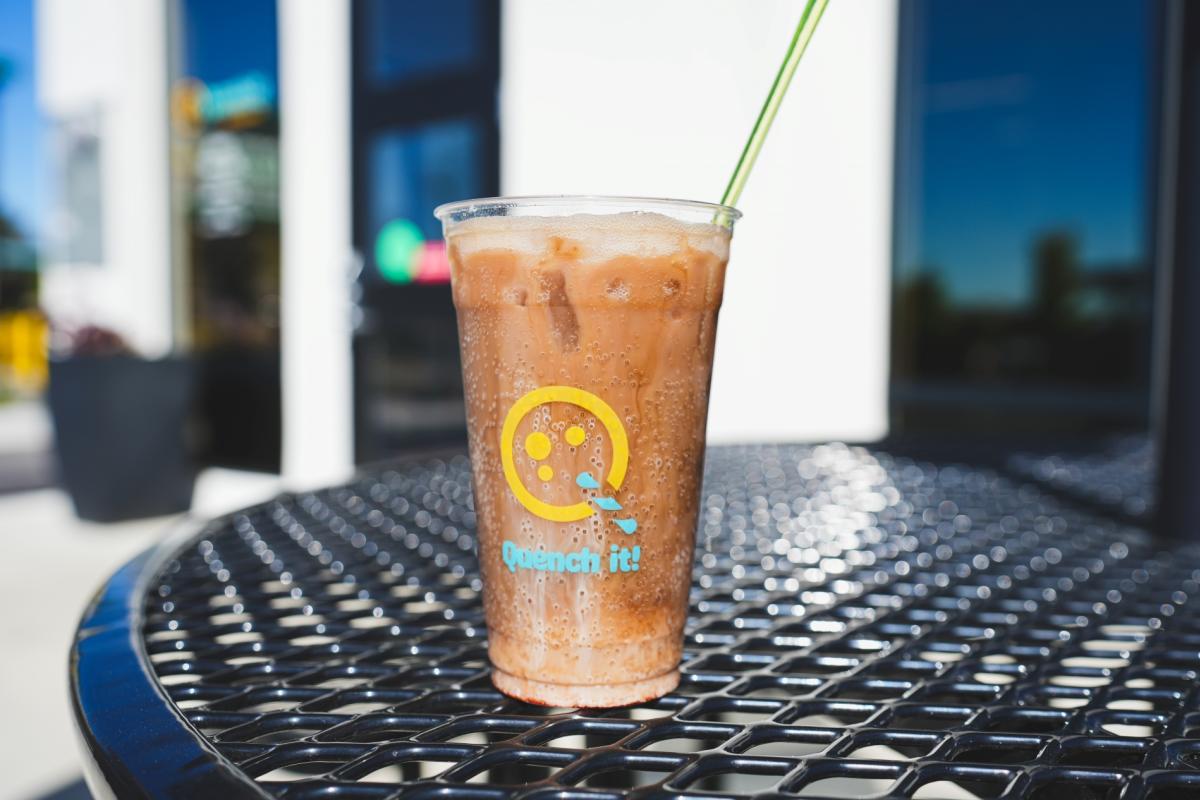 From its inception in Heber City in 2014, Quench It has steadily grown into a soda empire. Their commitment to quality, flavor, and customer experience makes them a must-visit for every soda enthusiast. And if rumors are to be believed, their expansion plans are bubbling with potential.
---
2. Swig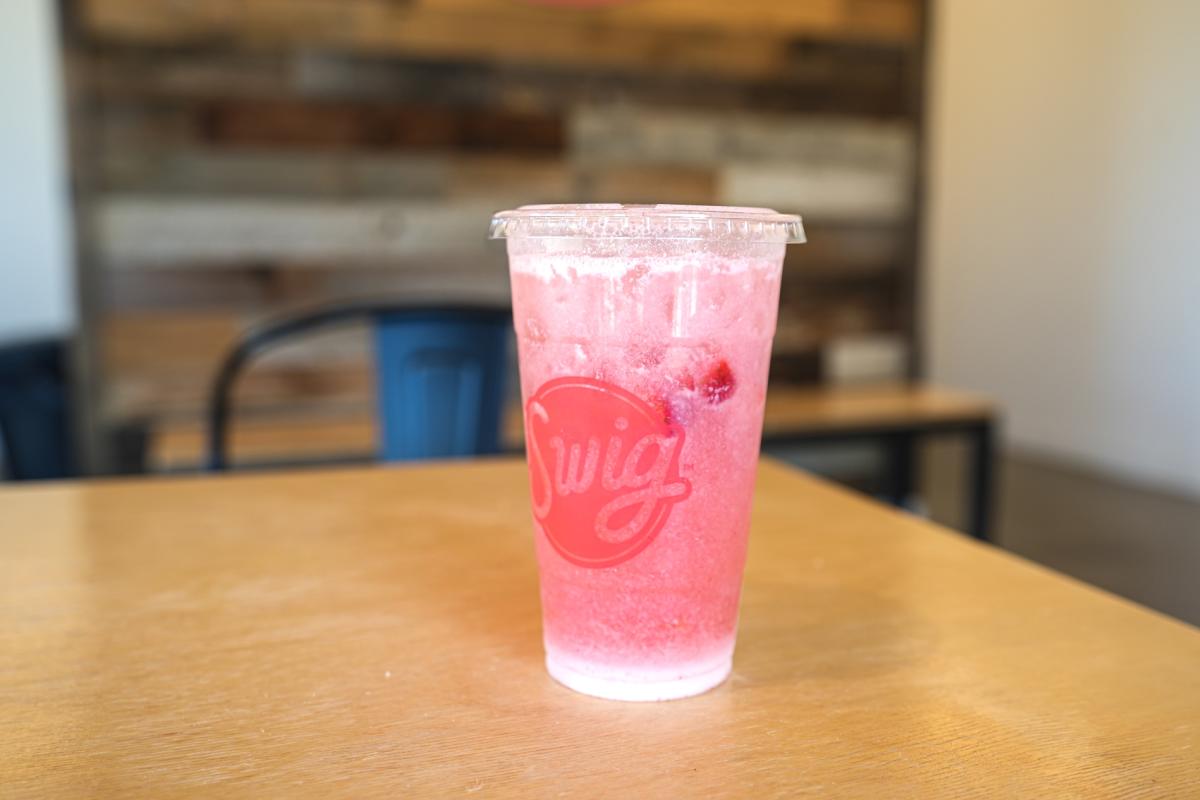 Swig, the original dirty soda pioneer, has a menu that will leave your taste buds tingling with excitement. From their cheekily named drinks like "Life's a Peach" (featuring Dr Pepper, vanilla, peach, and half-and-half) to their signature drink "The Founder" (made with Diet Coke, sugar-free coconut, fresh lime, and coconut cream), Swig's offerings are a must-try for any soda enthusiast.
---
3. Fiiz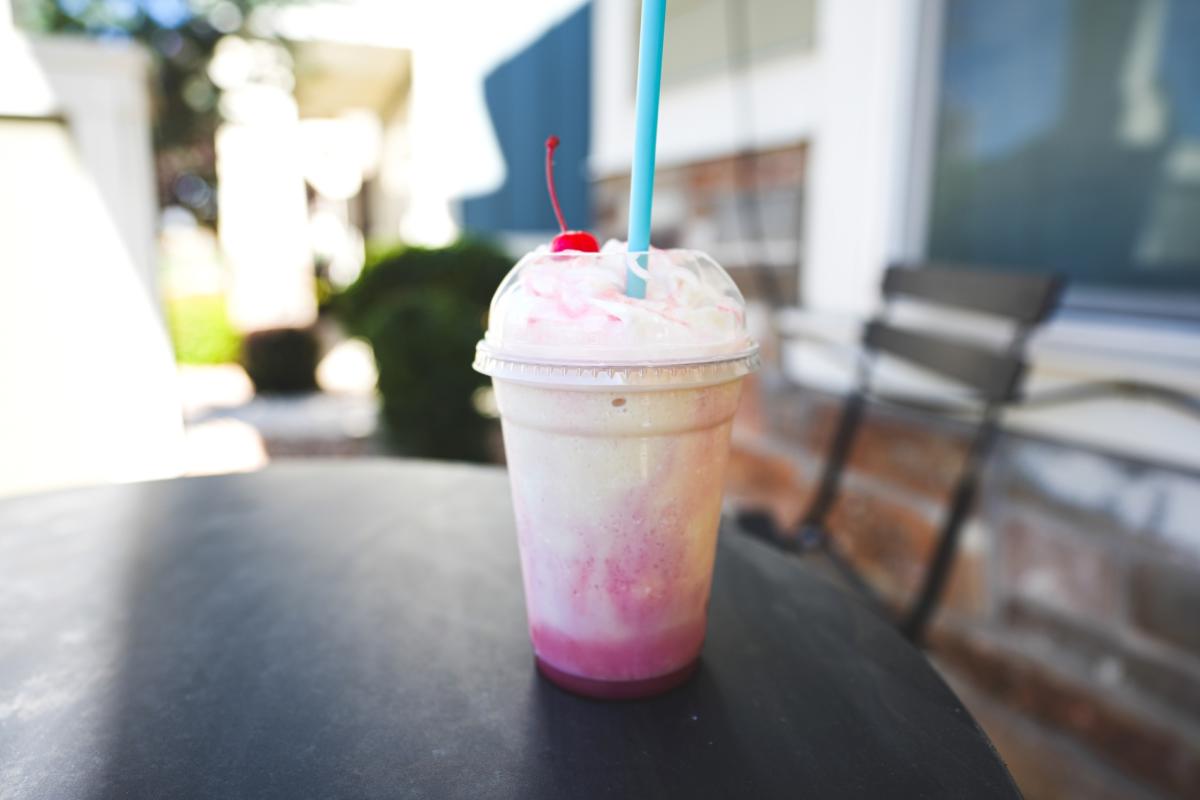 Emerging as the nation's premier specialty soda shop chain, FiiZ Drinks stands testament to what passion and innovation can achieve. Conceived by the collaborative vision of the Morgan and Anderson families, their shared zeal for crafting specialty sodas laid the foundation for FiiZ. From a lone store in Bountiful, Utah, in 2014, FiiZ has grown into a sprawling network of over 60 outlets. My personal favorite at this spot is the Lola Pop that has a delicious combination of Dr Pepper, fresh lime, and peach puree. 
---
4. Sodalicious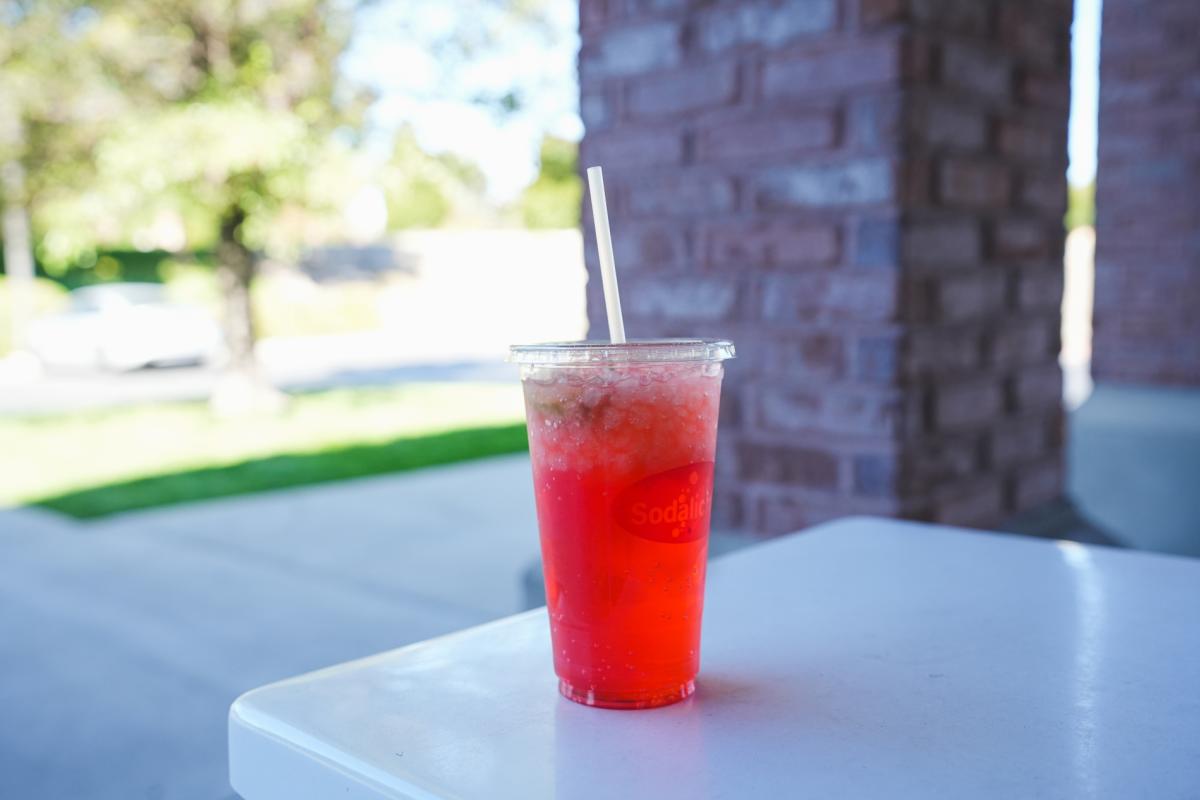 A front-runner in the dirty soda revolution, Sodalicious is synonymous with innovation. Their drinks, like "2nd Wife" or "Sugar Daddy", are as delightful as they are cheeky. And if you're there, don't miss out on their assortment of cookies and pretzels.
---
5. Sip-N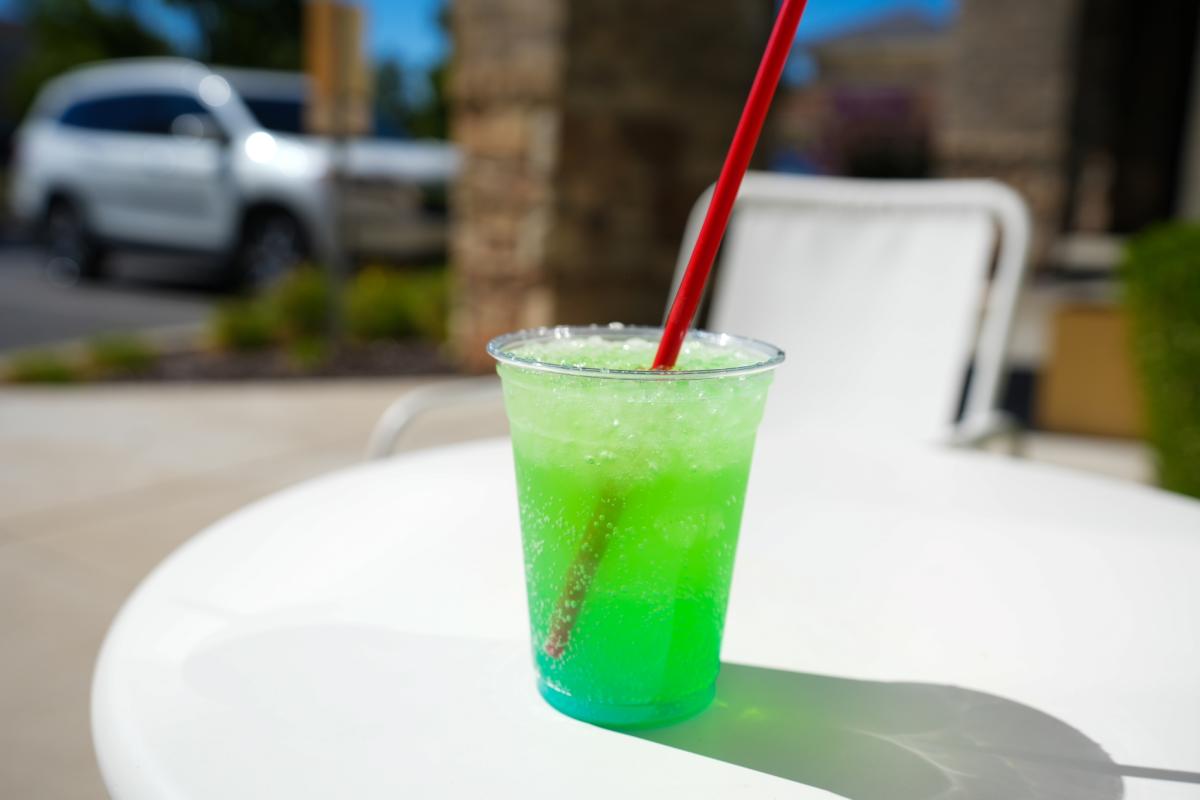 Spanish Fork's gem, Sip-N, is where your flavor fantasies come true. Established in 2014, this soda hub boasts an array of drinks, smoothies, and cookies, ensuring every visit is a gastronomic delight.
---
Utah's soda shops are more than just a beverage stop; they're a cultural experience. Whether you're a professional dirty soda drinker or a curious first-timer, the state's soda shops promise an awesome adventure that's sure to refresh your day, any time of the year.
So, the next time you're traversing the beautiful terrains of Utah, take a fizzy detour and immerse yourself in the world of dirty sodas.