Winter in Utah is at its best when everything turns white and snow sparkles in the sun. It's the perfect time to enjoy a Utahn tradition of getting out the sleds and playing in the snow! Here are some of the top places to go sledding in Utah County.
1. Rock Canyon Park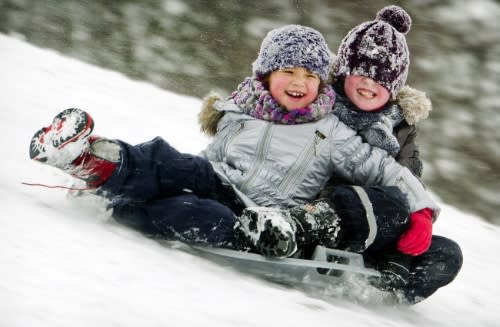 2620 N 1200 E, Provo
This is the locals' favorite sledding spot in Provo, where you can slide down the large hills and then walk back up to do it again!
2. Peteetneet Academy


Photo courtesy of Daily Herald, Copyright
10 N 600 E, Payson
In the field next to Peteetneet Academy are easily accessible hills, great for sledding! There is also a playground nearby, for more fun.
3. Cherry Hill Elementary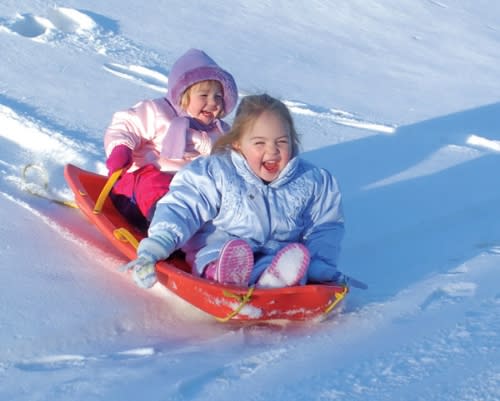 Photo courtesy of Daily Herald, Copyright
240 E 1800 S St, Orem
Cherry Hill Park is an oasis in the middle of the city with a few fun hills families love to sled down.
4. Oak Canyon Junior High


Photo courtesy of Daily Herald, Copyright
111 S 725 E, Lindon
Oak Canyon has a beautiful view of the mountains in the background and lots of hills to sled down while there.
5. Tibble Fork Reservoir
N American Fork Canyon Rd, Provo (best accessed from SR 92)
If your car can make it all the way up the mountain to Tibble Fork Reservoir, there are many sledding opportunities to be had!
6. Spanish Oaks Elementary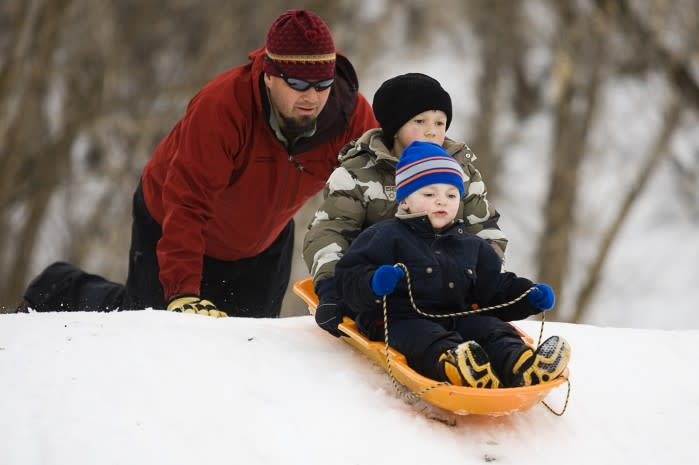 Photo courtesy of Daily Herald, Copyright
2701 E Canyon Crest Drive, Spanish Fork
The soccer field at Spanish Oaks Elementary offers a fun place to go sledding if you are in the area.
7. Silver Lake Amphitheater
Photo courtesy of Daily Herald, Copyright
Corner of Pony Express Pkwy and Silver Lake Pkwy, Eagle Mountain 
Silver Lake Amphitheater offers a big bowl of sledding areas, many of which provide a lengthy sledding course--perfect for racing each other!
8. Bicentennial Park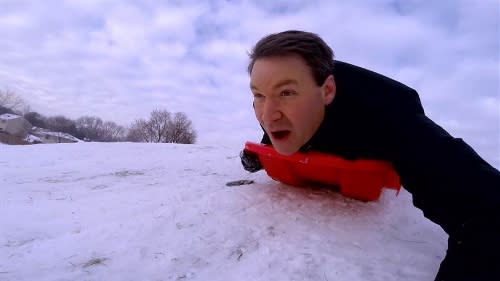 1400 S 1600 E, Provo
This beautiful park has walking paths and long hills to sled down, as well as a small pond and evergreens that collect the falling snow on their branches.
When sledding, don't forget to bring your own sled--the snow tubes and toboggans are a blast. Also, be sure to dress warm, with gloves, a hat, a coat, and snowpants if it is cold outside. After you're all bundled up, go out and have your winter sledding adventure!
For more ideas of things to do in the snowy season, see our list of winter activities.