It is getting CHILLY outside! It is that time of the year when holiday traditions usually land us curled up on the couch, watching a good holiday movie with the family, and with a mug of hot chocolate. But when you are out in the hustle and bustle and need to satisfy that chocolate craving, you may want to opt for these AMAZING cups of hot chocolate in Utah Valley.
I am confident that these spots will be the cherry on top of an evening of ice skating, sledding, skiing, and gazing at the gorgeous holiday lights that fill Utah Valley with cheer.
Without further adieu, here are the top 5 spots for hot chocolate in Utah Valley. (Click the links for quick navigation)
---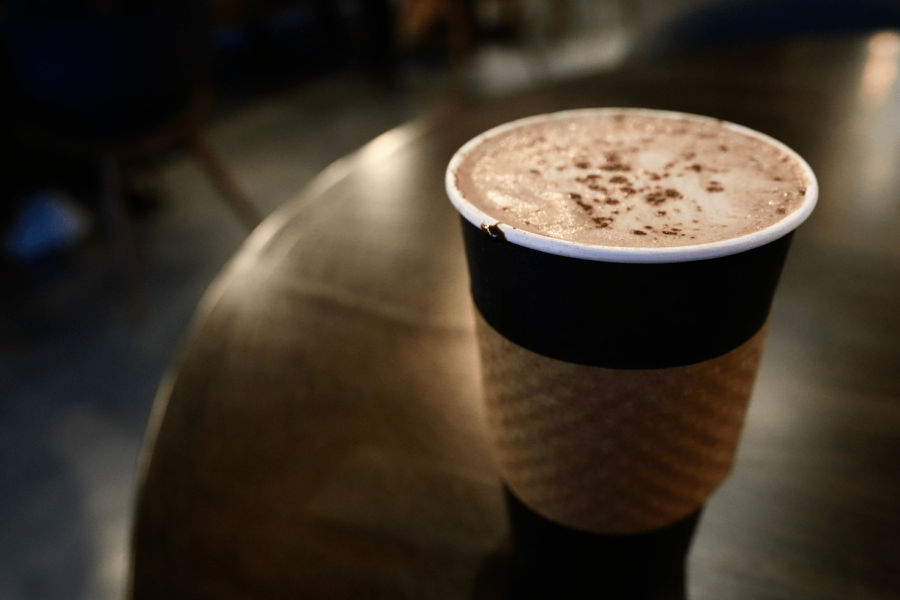 Address: 1680 S State St STE 101, Orem, UT 84097
Phone: (801) 607-5725
To be honest, coffee shops are some of the best places for hot cocoa. They know what they are doing as far as making the perfect cup of chocolatey goodness. C.R.E.A.M & Sugar steam the milk for their hot chocolate, drizzle it with chocolate syrup and even add your favorite complimentary flavors such as hazelnut. 
This place makes for a fun outing as they have a shelf of games to play, hip décor, and some tasty mini-baked goods to go with your hot cocoa. 
---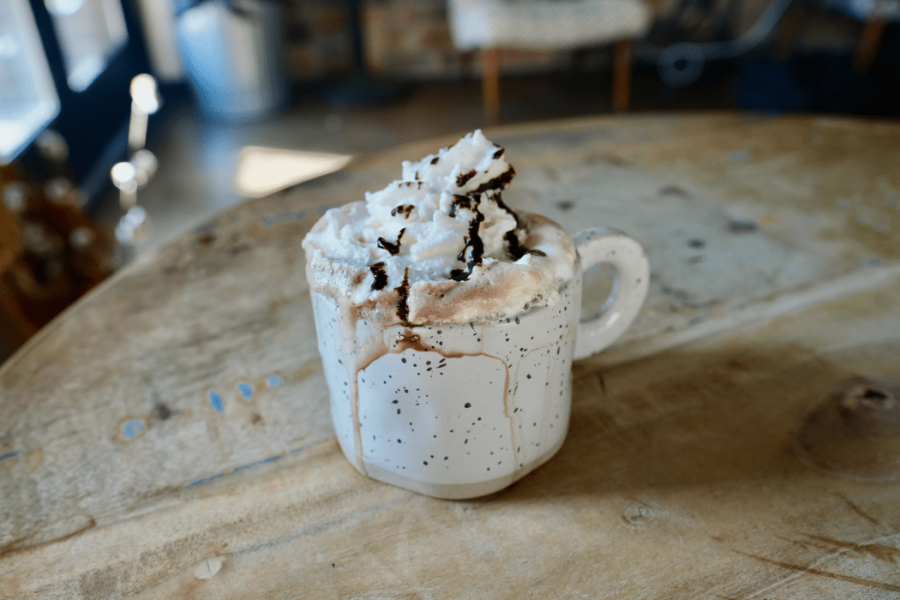 Address: 35 N 300 W #200, Provo, UT 84601
Phone: (801) 577-4710
Nestled along historic Provo Center Street is the coffee shop that all of Utah Valley's college students go to for concoctions needed to get them through finals. You'll find its customers curled up with their laptops and textbooks.
Although this coffee company is known for its eye-opener brews, it's also known for its mouthwatering hot cocoa that they make with care. As the founders state, "beyond creating delicious food and drinks, peace on earth provides a community space where local art, music, poetry, and creatives of all types are welcome and celebrated."
The hot cocoa mixture is creamy, chocolatey, and with a generous serving of whipped cream drizzled with chocolate syrup. This is the place to go after enjoying Provo's nightlife on Center Street. The street is filled with lights, music, and some of Utah Valley's best restaurants. 
---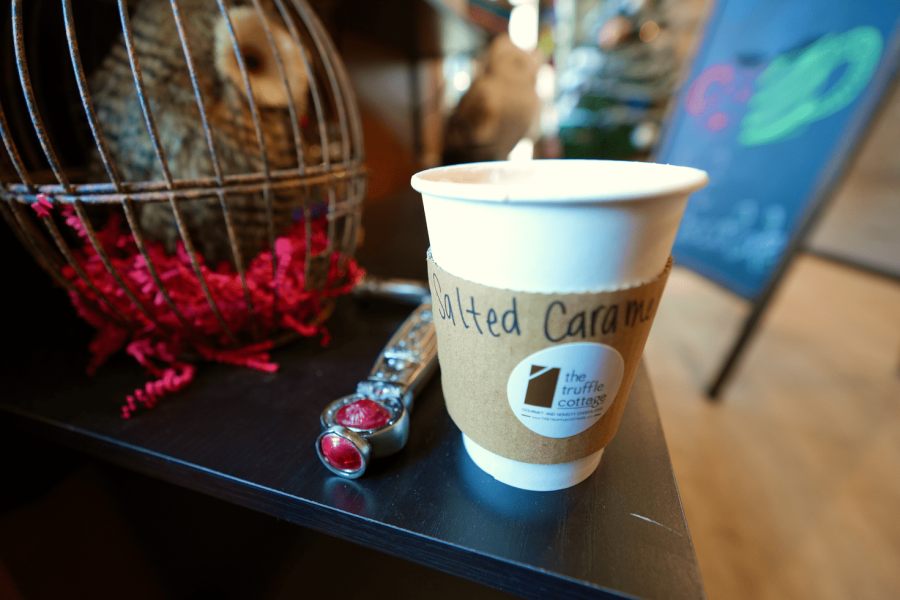 Address: 45 S Main St, Pleasant Grove, UT 84062
Phone: (801) 230-2706
Driving along Main Street in Pleasant Grove, be on the lookout for this hole-in-the-wall gem of a chocolate shop. The Truffle Cottage is a small family-owned chocolate shop that is filled with molded chocolates in the shapes of your favorite sci-fi and fantasy TV and movie characters. This place creates gourmet, novelty, and what they call "nerdy" chocolates for any occasion. On top of that, they have some incredible gourmet hot chocolate made just the way you like it.
You first start with your base of either milk chocolate, dark chocolate, or white chocolate. After that, pick your favorite flavors. Popular combinations are the dark chocolate base with the aztec flavoring and the milk chocolate base with the salted caramel flavoring - which is the one I got and it was heavenly. Then you pick your toppings making for the perfect looking and tasting cup of holiday cheer.
---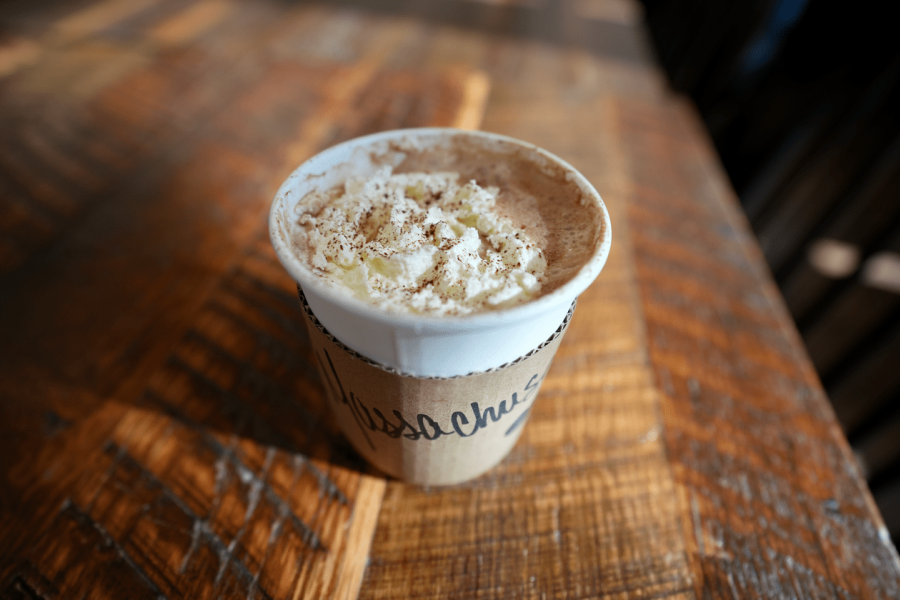 Address: 568 N Mill Rd A101, Orem, UT 84059
Phone: (801) 300-8836
Want a tasty treat and a quick history lesson to go with it? Check out Brooker's Founding Flavors Ice Cream for some of the best ice cream flavors and drinking chocolate we have ever tasted.
Walking into this spot feels like walking into a colonial tavern - only with some pretty incredible sweet treats. The super friendly staff look like they stepped out of a time machine from the American Revolutionary War. Upon my visit to one of my favorite ice cream shops in Utah Valley, I asked for a "hot chocolate" and was gently corrected with the drink's proper name which is "drinking chocolate".
I got a crash course on the history of drinking chocolate in colonial America and how it differs from your average everyday hot cocoa which is usually thinner, watery, and made from cocoa powder. I learned that drinking chocolate was a popular beverage among the Founding Fathers and early America. Even American Revolutionary War soldiers had drinking chocolate included in their rations. 
"Drinking chocolate" is literally how it sounds. It is thick and rich, but with the perfect amount of creaminess. Brooker's has a whopping 13 different flavors of drinking chocolate with the names of the 13 colonies.
I went for their milk chocolate "Massachusetts" and soon found myself in a chocolate dream. This place really knew its history of hot and chocolatey drinks and is an experience in itself.
---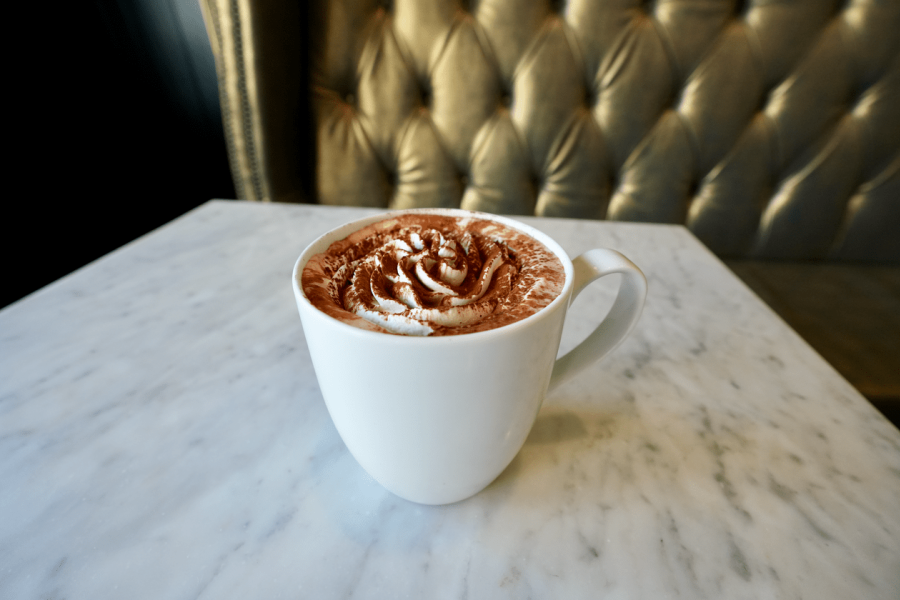 Address: 119 N University Ave, Provo, UT 84601
Phone: (801) 900-4061
If you are feeling fancy or just enjoyed a local production of The Nutcracker ballet, then our number one pick is for you. Taste Artisan Chocolate is the ultimate spot for all hot cocoa connoisseurs. Imagine swimming in a lake of warm chocolatey goodness similar to the one found in Willy Wonka.
Well…that is the trip your mouth will take when you indulge in this mug of hot chocolate heaven - and you're even a door down from Taste's actual chocolate factory where they make all of their famous mixtures, flavors, and brilliant combinations.
This place is the real deal and you could smell the cocoa bean as you entered. Their gourmet hot chocolate was literally like drinking a milk chocolate bar only with the highest quality ingredients like French cocoa powder. The mixture was divine and was without a question, the best hot chocolate I have ever tasted. 
For more places to eat in Utah Valley, check out our restaurant guide.