We recently asked our Instagram followers where to get the best pizza in Utah Valley, and they responded with PASSION! 
Utah Valley KNOWS its pizza and boasts some of the most fantastically crafted pizzas of all styles. Before venturing out to these recommendations, I struggled to be adventurous and usually stuck to the Neapolitan pizza style. 
But what I didn't know was how delectable some of the New York pizza options in Utah County were. So get ready, get set, and go devour some of Utah Valley's most delicious pizzas. Here are the most recommended spots:
---
5. Two Jacks Pizza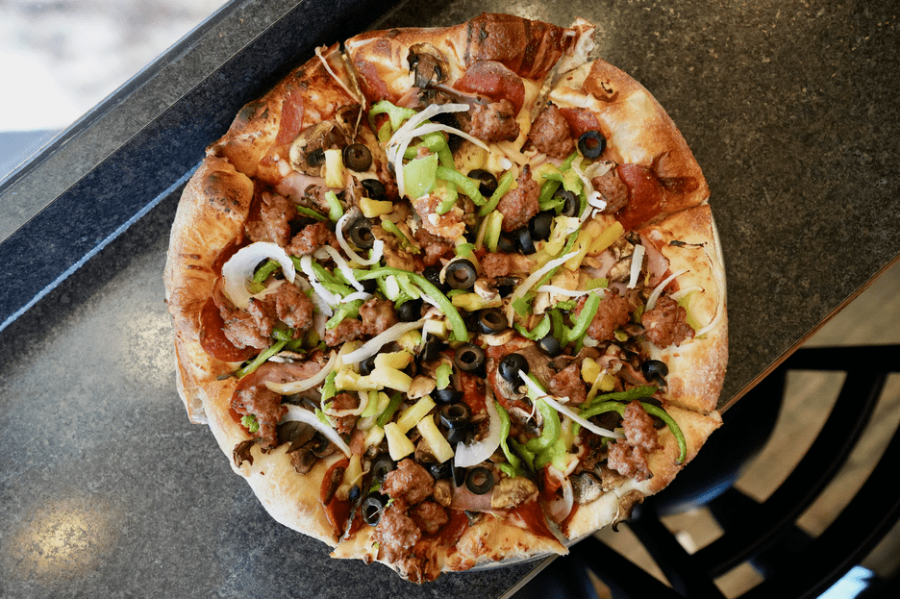 A favorite pizza chain in Utah Valley is Two Jack's Pizza. The place has been hand tossing their pizzas for over 30 years and they top their pies with fresh toppings. 
One of the best pies to feast on is Jack's Combo which is loaded with mozzarella, pepperoni, Canadian bacon, Italian sausage, fresh mushrooms, black olives, pineapple, fresh white onions, and fresh green peppers. 
The crust of these pizzas is amazing and the environment is inviting, friendly, and a great place to take the family for a night out. 
---
4. Lucy's New York-Style Pizza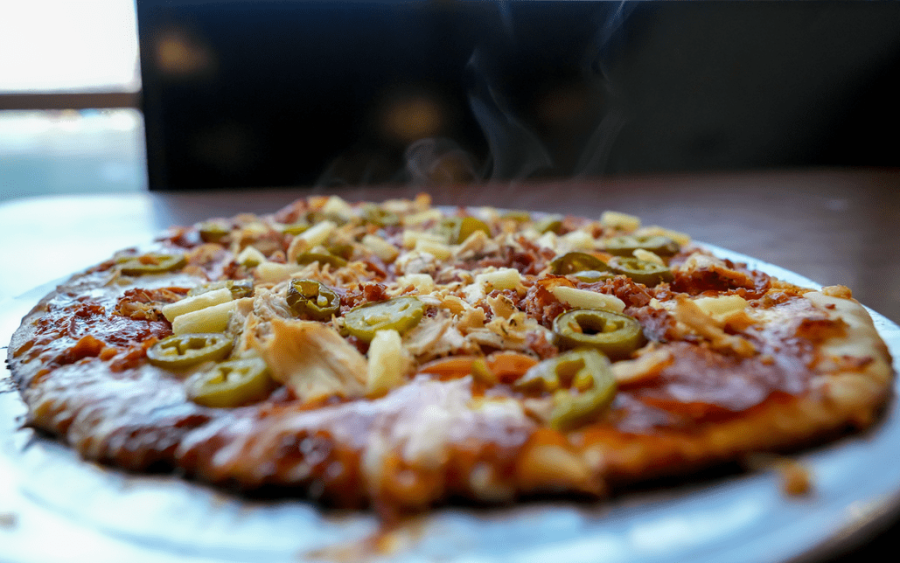 Enjoy the taste of bustling New York City with a delicious slice of Lucy's New York Style pizza. You can't go wrong with any of the pizzas, but we absolutely loved the "Zestpian", which is a fan favorite. 
The thin crust is smothered with a mouthwatering smokey ranch sauce and is topped with pepperoni, ham, chicken, bacon, pineapple and jalapeños. The mix of sweet and savory on this pie is delightful and will please everyone at the table. 
If you have a gluten allergy or intolerance, Lucy's offers a gluten-free option for all of their signature pizzas.
---
3. Fat Daddy's Pizzeria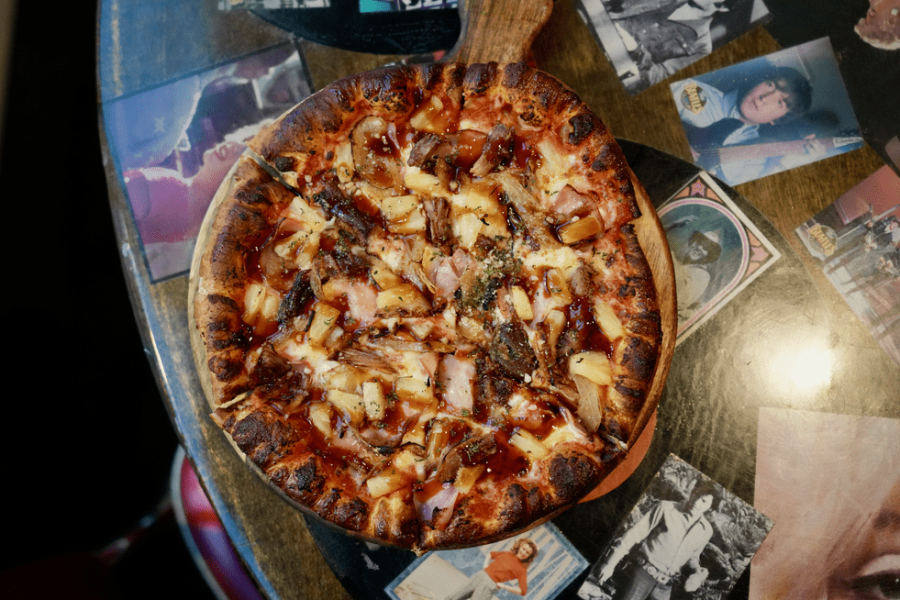 Walking into Fat Daddy's Pizza is like being hit with blasts from the past. The retro-themed joint was decorated with classic movie decor and portraits of Hollywood stars, giving it a Pizza Planet vibes…if you know you know. 
The menu is filled with some unique pizzas including the original Fat Daddy Pizza that is topped with French fries. However, if that doesn't tickle your fancy, order their classic Margherita and your taste buds will be dancing. 
But if there was one pizza to order that will be on your mind for days it is their "The Pig on Vacation" pizza. Some people might not like pineapple on pizza, but this will change your mind. It may just be the best Hawaiian pizza you will ever have - it most definitely was for me. 
The combination of mozzarella, Canadian bacon, pulled pork, pineapple, and tangy Hawaiian BBQ sauce will put you in a food coma with sweet dreams of a Hawaiian luau. Oh, and don't forget to finish off your meal with one of their mouthwatering stacked-to-the-sky milkshakes.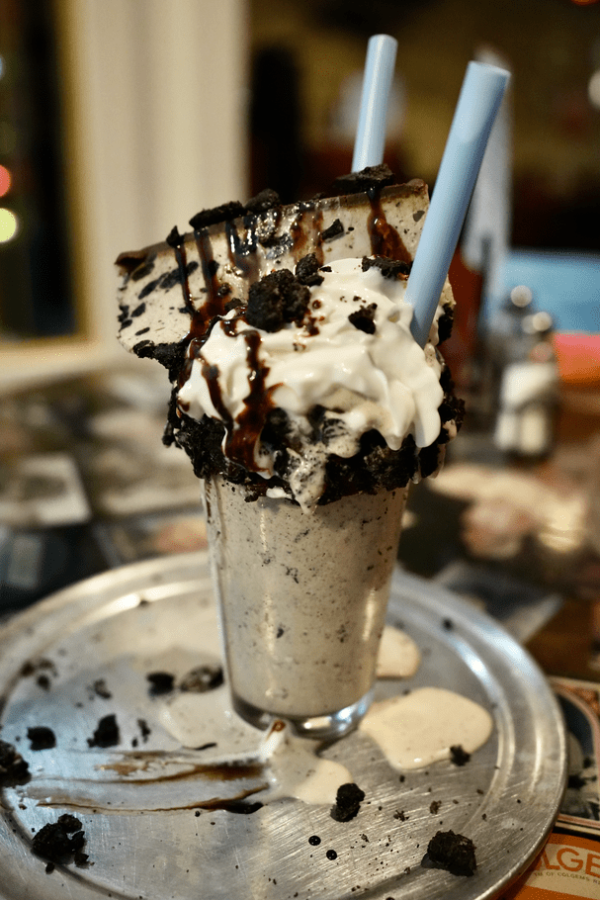 ---
2. Mozz Artisan Pizza
This fast-casual wood-fired pizza restaurant is an amazing spot to be adventurous with your meal. Mozz's artisan pizza is bursting with unique flavors: combinations of sweet and savory and is wood-fired to perfection. The level of detail on these pizzas is outstanding. 
What really stole the show for me was their seasonal butternut squash pizza. One slice and I was in heaven, experiencing the beautiful combinations of housemade ricotta, kale, fontina, butternut squash, bacon, and brown sugar glaze. 
However, if you are feeling more classic, go for the White Pizza topped with house-made mozzarella, house-made ricotta, speck, arugula, and lemon zest. The lemon zest really ties the whole masterpiece together. Enjoy the welcoming and aesthetic atmosphere in the heart of historic Downtown Provo.
---
1. Pizzeria Seven Twelve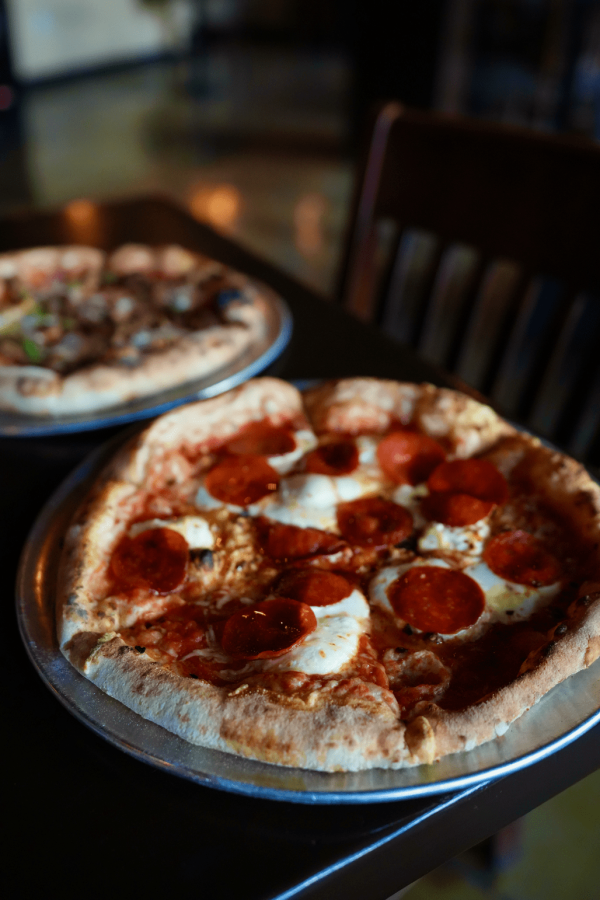 Most of us love the messiness of pizza, but occasionally it is satisfying to treat yourself to some class. Pizzeria Seven Twelve is the definition of culinary class and the pizzeria is skilled at beautifully crafting every dish with freshness and pristine presentation. 
Everything on the menu is exceptional from their appetizers to their sides to their famous award-winning pizzas. Start with one of their appetizers or salads. Most everything in the kitchen is made from scratch, including their cheese. We tried their butter lettuce salad with crisp radish, bacon, and blue cheese dressing. 
When it comes to their pizzas, you need to try their popular Hot Pink pizza with house-made ricotta, parmesan reggiano, and chili flake. But wait! You've gotta ask for it with pepperoni and their hot honey. 
It truly is a game changer and adds the perfect amount of sweetness to a moderately spicy pie. Surrounded by paintings for sale from local artist, Brian Kershisnik, you can expect a quality night out at Pizzeria Seven Twelve.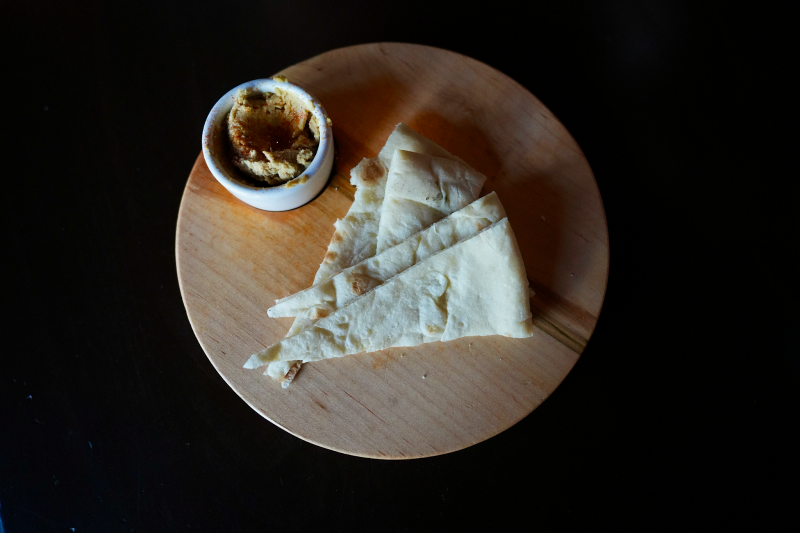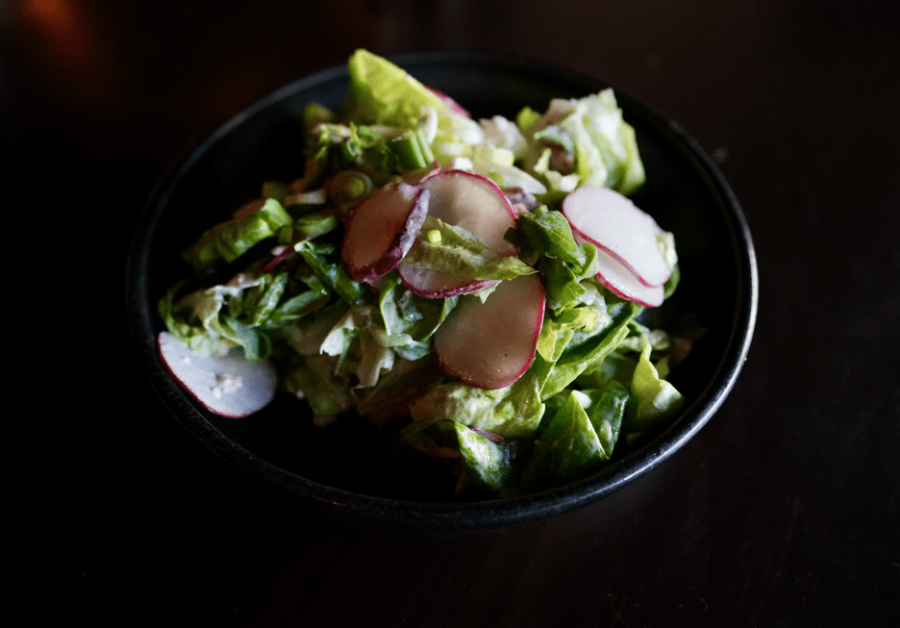 Looking for more Utah Valley restaurants? Check out this article on unique hole-in-the-wall restaurants.