There are so many cheap restaurants in Utah Valley, it can be hard to find the best ones. You'll find different places to eat on almost every street corner in Provo and Orem. I've traveled around to several different states trying food and still some of my favorite restaurants are here in my hometown! If you really want to find the best restaurants in Utah Valley, I've done the digging for you! 
While these favorite restaurants are well known, there are a few hidden gems that stick out above the rest. If you're looking for a great cheap place to eat, or if you're just ready to try some new food, keep reading. You might not have heard of these, but these are the top 10 best hole-in-the-wall restaurants in Utah Valley.
---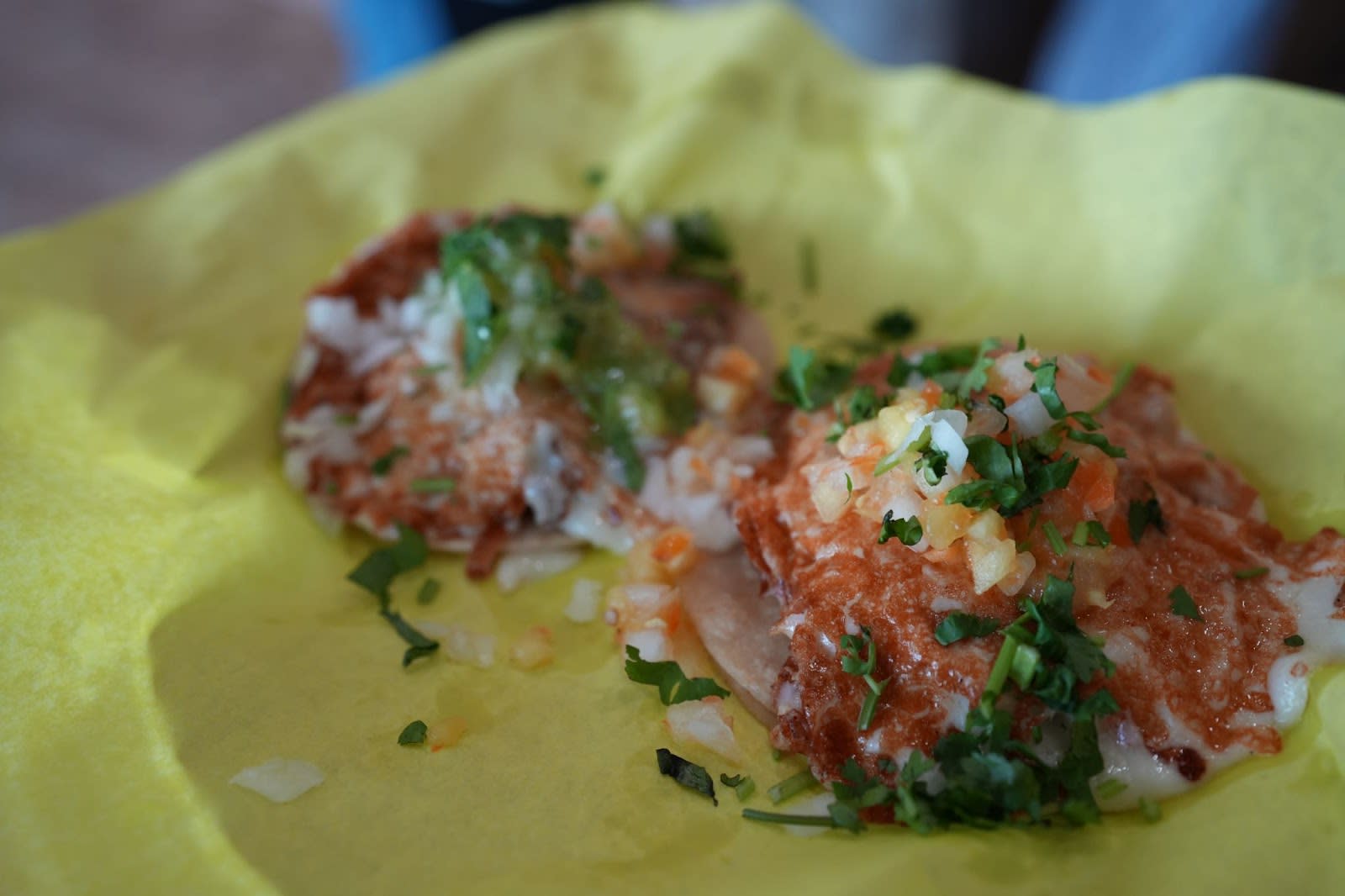 Address: 150 W 1230 N St, Provo, UT 84604
Phone: (801) 400-2894
Sitting near the corner of Cougar & Freedom Boulevard is Don Joaquin Street Tacos. They serve a wide variety of tacos at a great price. For $7-$8, you can get 3 tacos (chicken, carne asada, or fish), salsa, and a drink. This makes Don Joaquin one of the best cheap date ideas in Provo.
Their tacos are made with fresh ingredients and are served with a side of fresh salsa. They also have a variety of tacos for vegetarians and vegans. One of their most popular menu items is the Gringa, a taco with fresh-grilled mozzarella that you can see them cook right as you walk into the restaurant. The kitchen is behind some glass windows where you can see the tacos being grilled and prepared. 
Once you have your taco, you can choose your toppings like fresh cilantro, limes, salsa, and spicy pico de gallo. To wash it all down you can grab yourself a Mexican coke or Jarritos.
---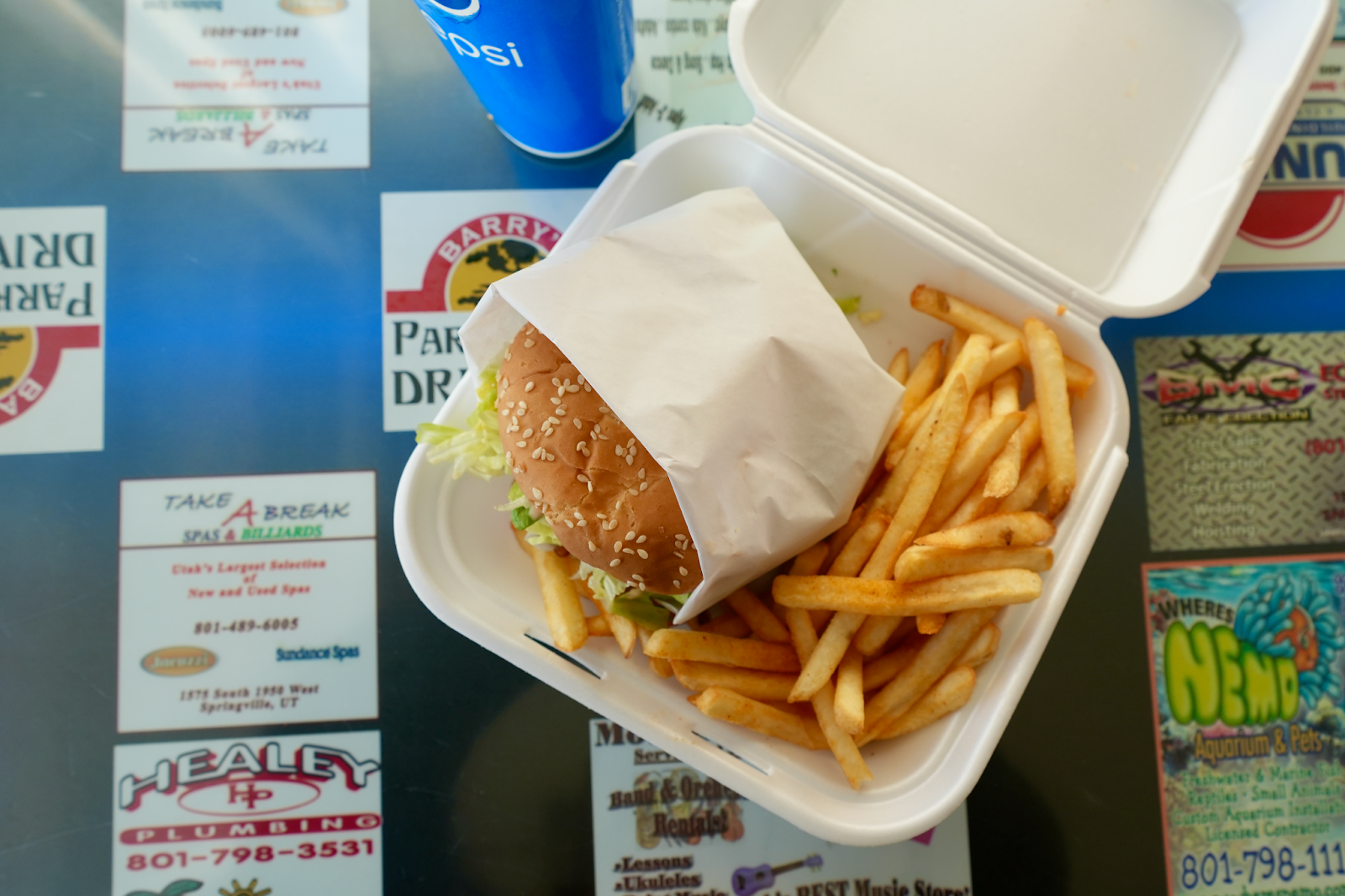 Address: 115 S Main St #2032, Spanish Fork, UT 84660
Phone: (801) 798-2257
Barry's Parkview Drive Inn satisfies that all-American fast food craving we get every now and then. I had heard whisperings about their legendary "white sauce" and had to give it a try. Let me tell you, it did not disappoint. 
But what really did it for me was the delicious fries. The seasoning on the fries is out of this world! Don't forget to add one of their legendary shakes to your meal for the ultimate American burger joint experience.
---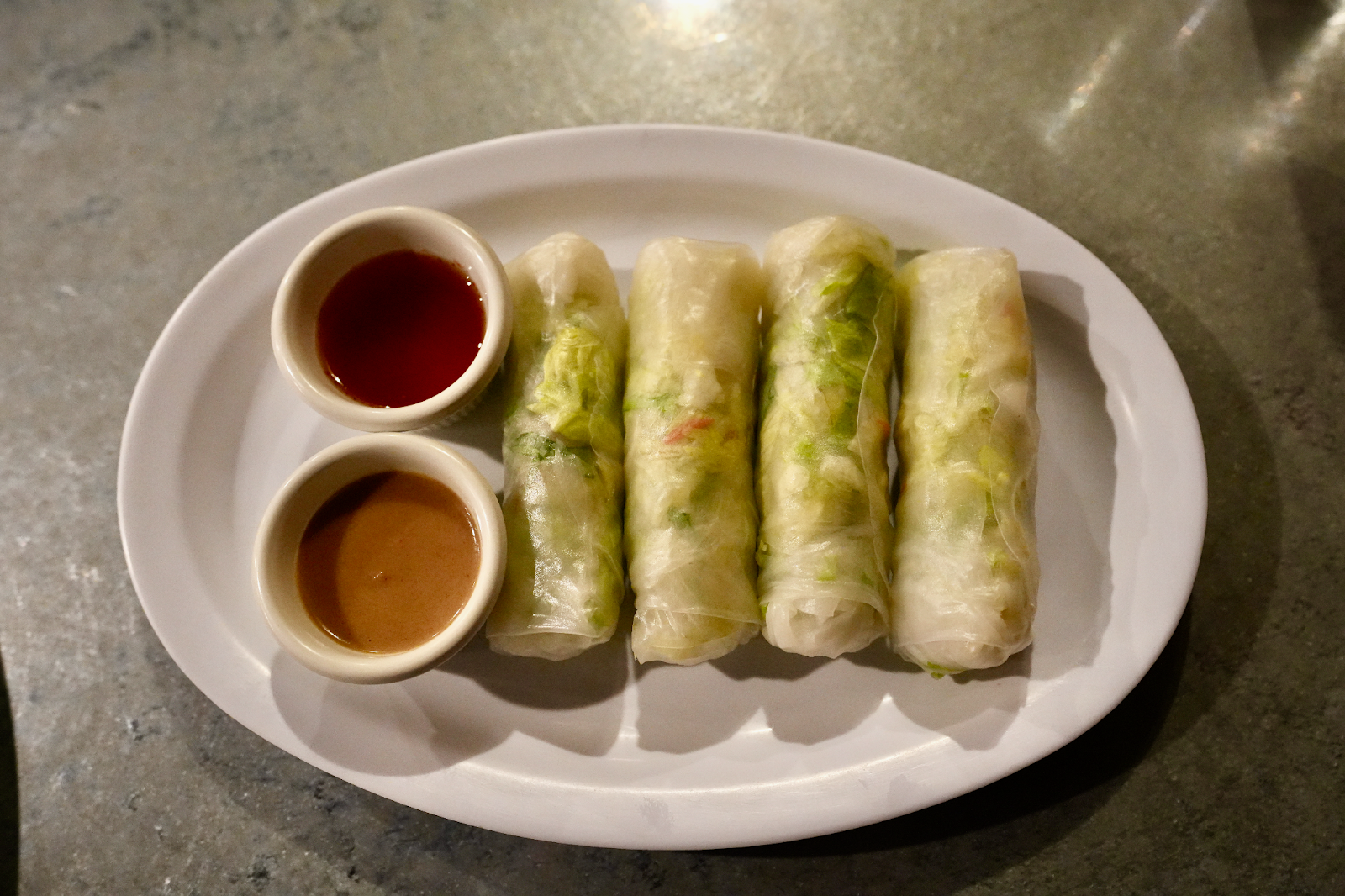 Address: 250 W State Rd, Lehi, UT 84043
Phone: (801) 766-4076
Calling all Thai food fans! If you have not tried the popular restaurant, Sabaidee, make it a priority! This place has some of the best Thai food around and has some classics! 
We loved their fresh spring rolls served with peanut sauce and sweet & sour sauce and pad Thai that makes your mouth water just looking at it. This place is also rumored to have the BEST Massaman Curry in Utah Valley, so be sure to give that a try. 
---
Address: 555 S Geneva Rd, Lindon, UT 84042
Phone: (801) 229-2469
Marley's Gourmet Sliders isn't just a great spot for grub, it is a whole experience. I stumbled on this place at random after always passing it on I-15 going south. Boy! Was I in for a treat? Tucked in the corner of the Timpanogos Harley Davidson is a vintage dream with food that is even more dreamy. 
As stated by the restaurant's founders, the vintage decor and atmosphere has the goal of creating memories of a bygone era when "the pace was slow, neighbors were friends, and customers were valued guests" and a time when "rock and roll really rocked and sitting down to a meal with friends meant memories were about to be made." 
This place has a menu that rocks and rolls! You get a wide selection of delicious mini sliders, different types of fries, and salads that rival the Utah'n favorite, the Cafe Rio Sweet Pork Salad. 
However, the best part of your meal is going to be the famous Banana Nutella Shake! This shake is something that you are going to remember forever. Crafted with delicious custard, this shake beats all. Banana AND Nutella? How could you not? 
With a retro atmosphere and great atmosphere, this place will give you all the good vibes on an evening out with the family. 
---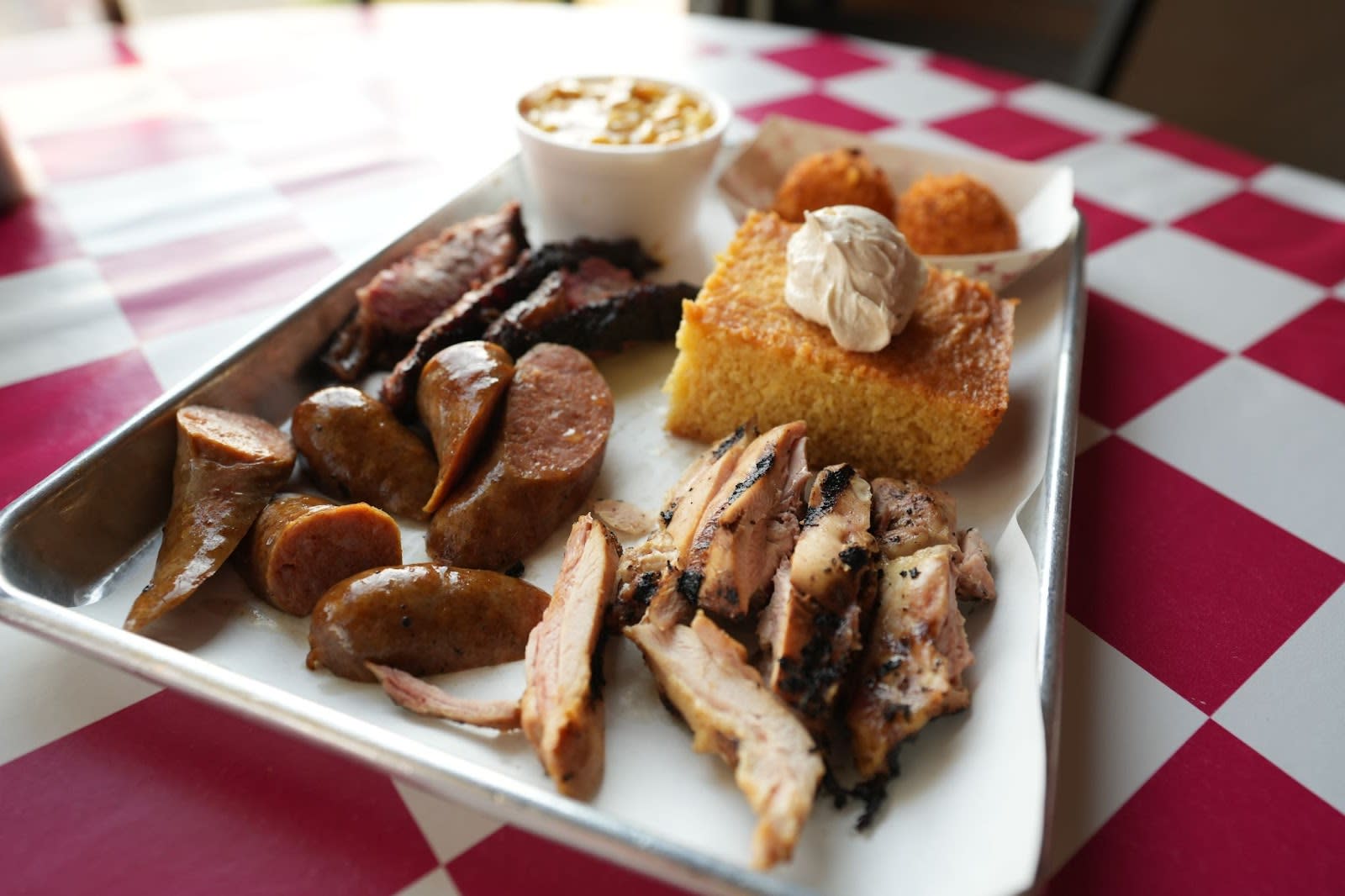 Address: 70 Geneva Rd, Orem, UT 84057
Phone: (801) 225-2685
Five-Star Barbecue is a small, family-owned barbecue restaurant in Orem. They are known for their amazing barbecue sandwiches, ribs, and sides. You'll fall in love with their beef brisket and go crazy over their full meal sides. 
They have a wide variety of barbecue sandwiches, including classic ribs, pulled pork, and barbecue beef. They use a slow cooking technique to make their brisket extra tender. They also serve creamed corn, fried-funeral potatoes, and some of the best cornbread I've ever had!
On weekends they will often stage a local live musician to come and play in their upstairs dining hall. The whole ambiance makes you feel like you're back home having a warm, tender-loving family gathering. 5-Star Barbecue is the perfect place to have an authentic home-cooked meal without doing any of the cooking.
---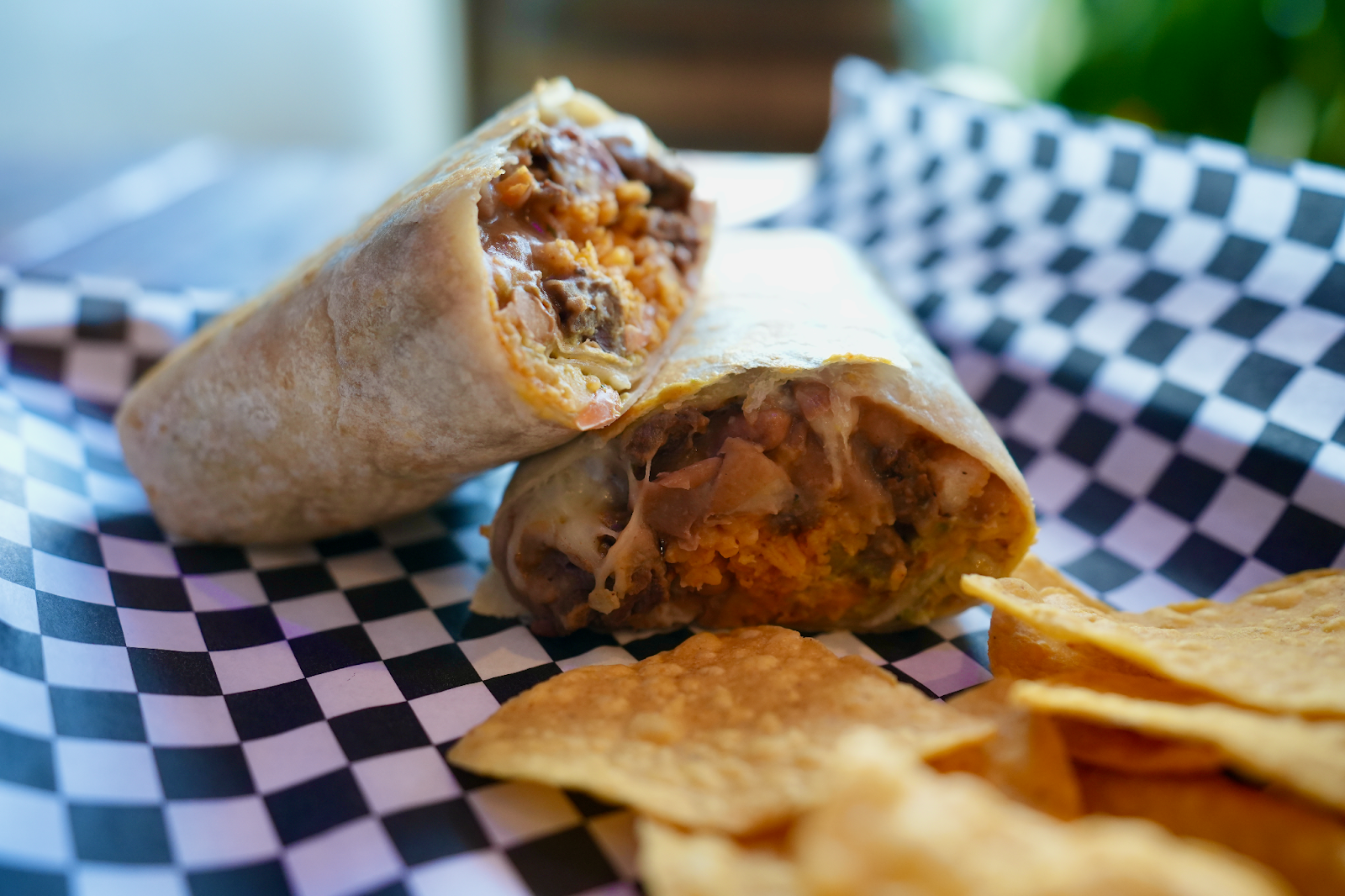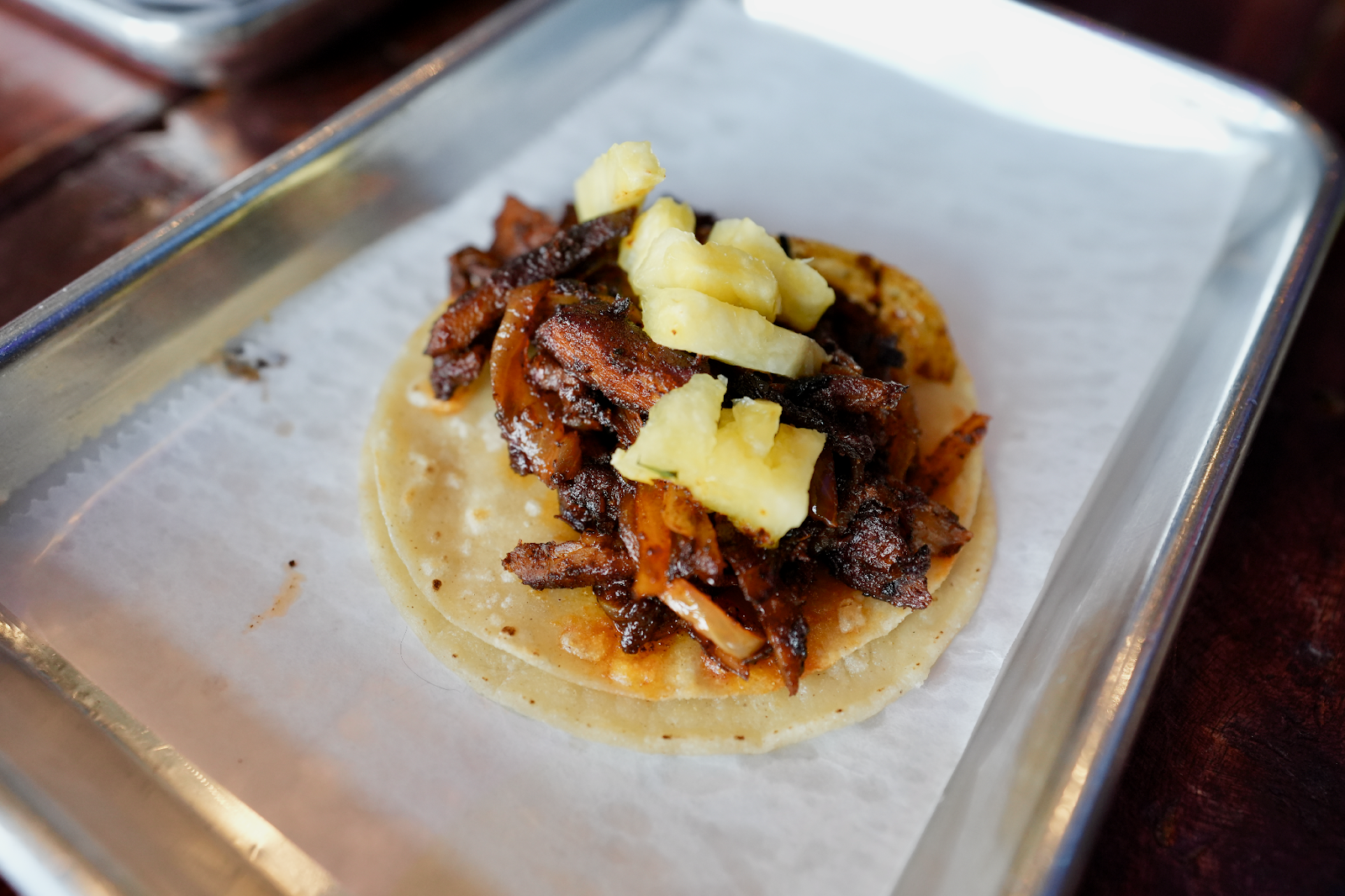 Address: 155 N University Ave, Provo, UT 84601
Phone: (801) 980-1189
Need a go-to Mexican restaurant that you can count on being good EVERY time? Quiero Más is the place for you. It is the kind of delicious Mexican where the burritos are so big that they cut them in half (which makes for a more flattering way to eat a burrito). 
The true star of the show for me was the juicy Al Pastor tacos. They top the taco with pineapple for the perfect mix of savory and sweet. Just add your favorite mixtures of salsa from the complimentary salsa bar, and you are good to go!
Don't forget to finish your meal off with some delicious cream-filled churro bites. Those things were to-die-for. 
---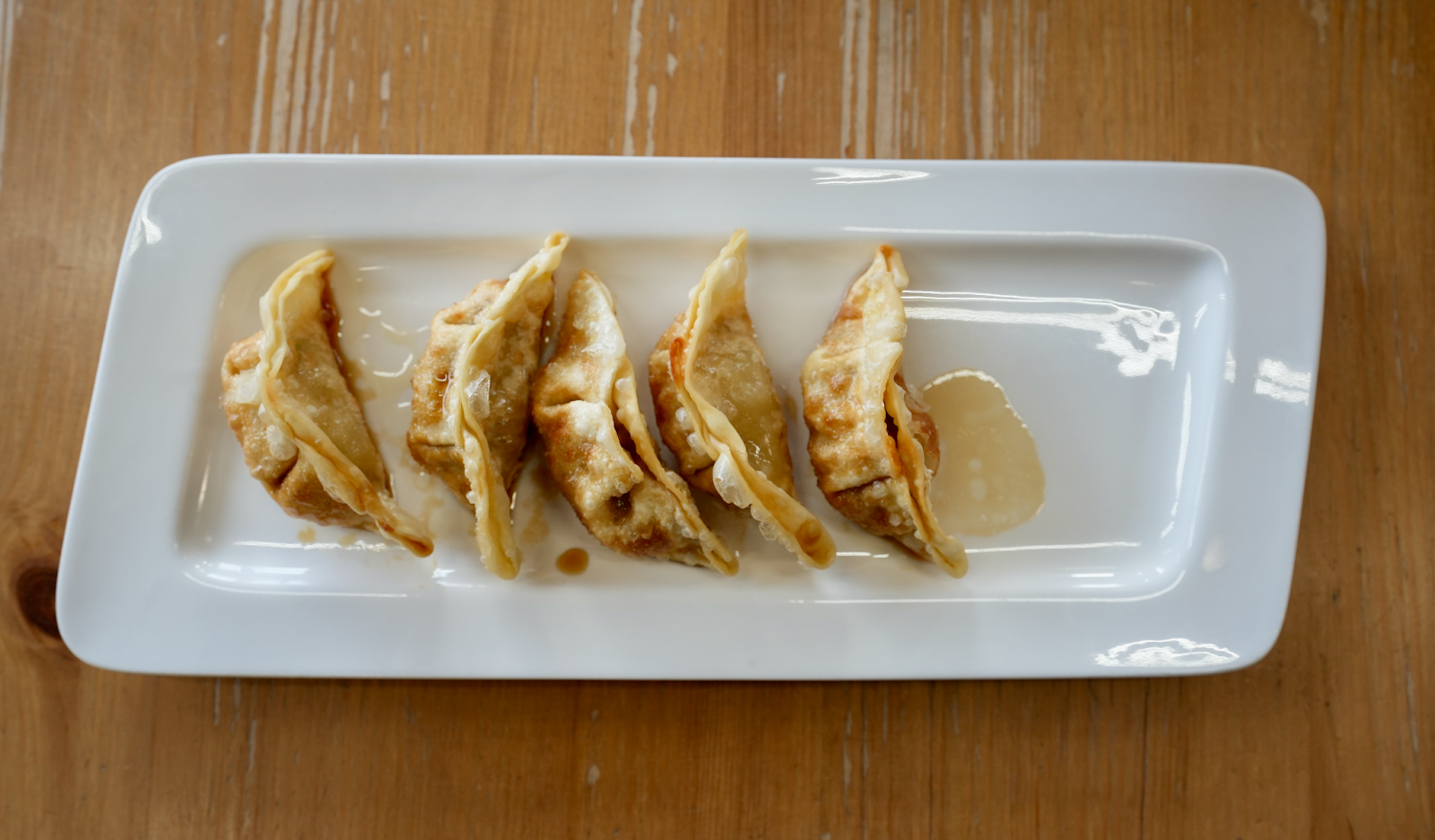 Address: 175 N Canyon Rd #3420, Provo, UT 84604
Phone: (801) 850-4358
Koko Lunchbox is a true hidden gem in Provo. You will not regret starting off your meal with their crispy potstickers. Their most popular dish is the "Bibimbap" which is a delicious rice bowl with the freshest and most colorful ingredients. 
It is served in a sizzling stone bowl that is too hot to touch but keeps your bowl of deliciousness dancing. They recommend loading your bowl with your preferred Korean sauces and giving it a good stir. Be prepared to stuff your face full of the best sweet and spicy combinations.
---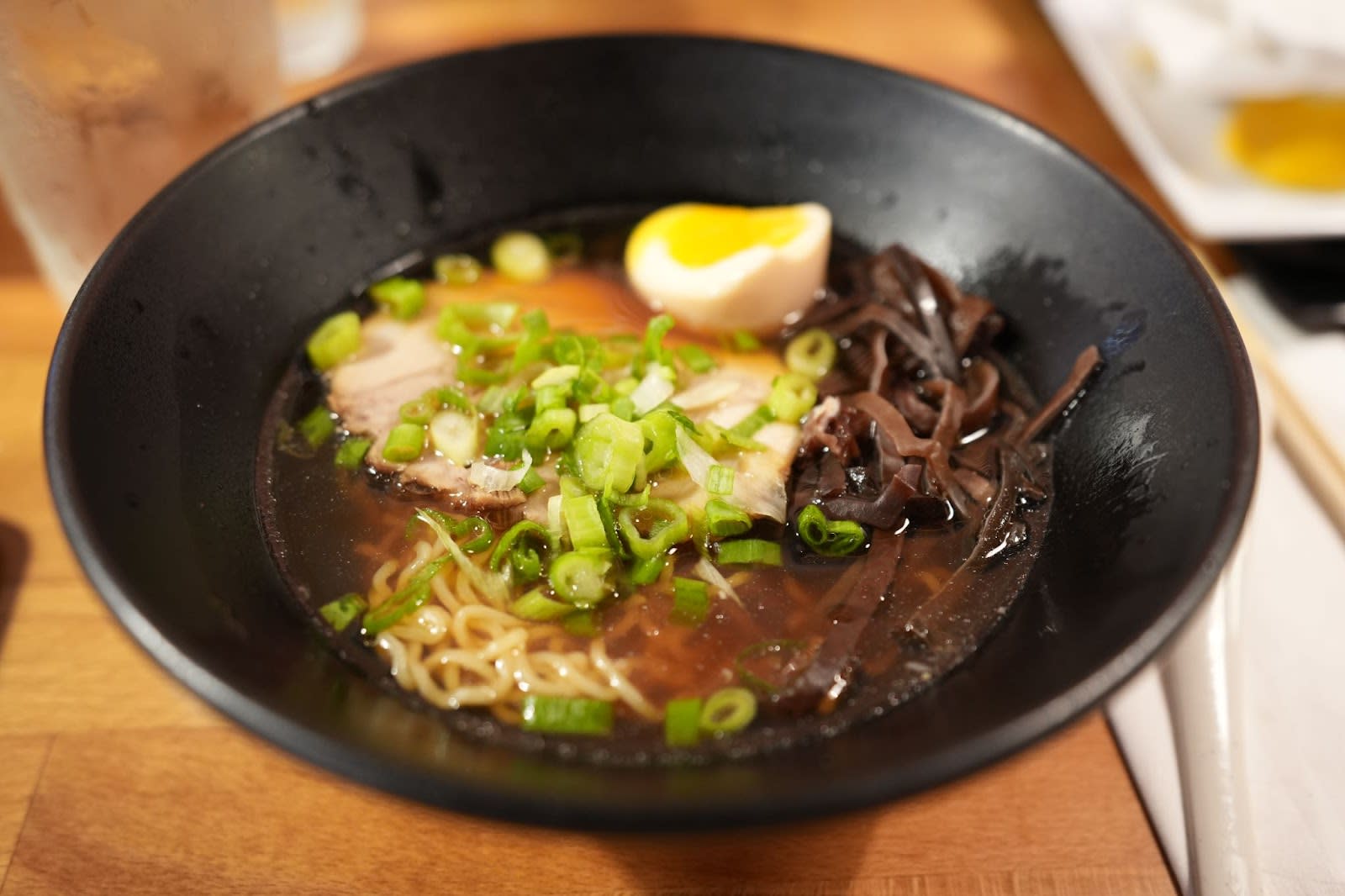 Address: 1120 State St, Orem, UT 84097
Phone: (801) 842-1898
Driving down State St. in Orem, you can easily miss the Asa Ramen, but believe me when I say that you should make that U-turn. This place has ramen that is good for the soul. Behind the bright red sign in front of the restaurant lies a little hole in the wall that is lined with tables, wall art, and a ramen bar. 
Going in on a Wednesday afternoon, I hardly expected to see as many people as I did. There was a waitlist for this place, and so I knew I just had to get in! When you are seated don't jump right into the ramen because the appetizers are worth exploring. 
I started my meal with the deliciously crispy karaage (fried chicken) and a chashu bun. I completely drenched each piece of chicken in the incredible lemon and sesame dressing. The chashu bun was like biting into pork heaven. 
The doughy bun is sticky in the best way. When it comes to ramen, your go-to is going to be the Tonkotsu with pork broth and thin noodles. It is a great introduction to Japanese noodle soups. However, I've also got the Tonkotsu/Shoyu blend which is pork broth mixed with chicken broth and wavy noodles. 
The flavor was delightful! If you aren't a huge fan of Asian cuisine, you've gotta trust me on this one. An evening surrounded by lively customers and heart-warming food is just what this world needs.
---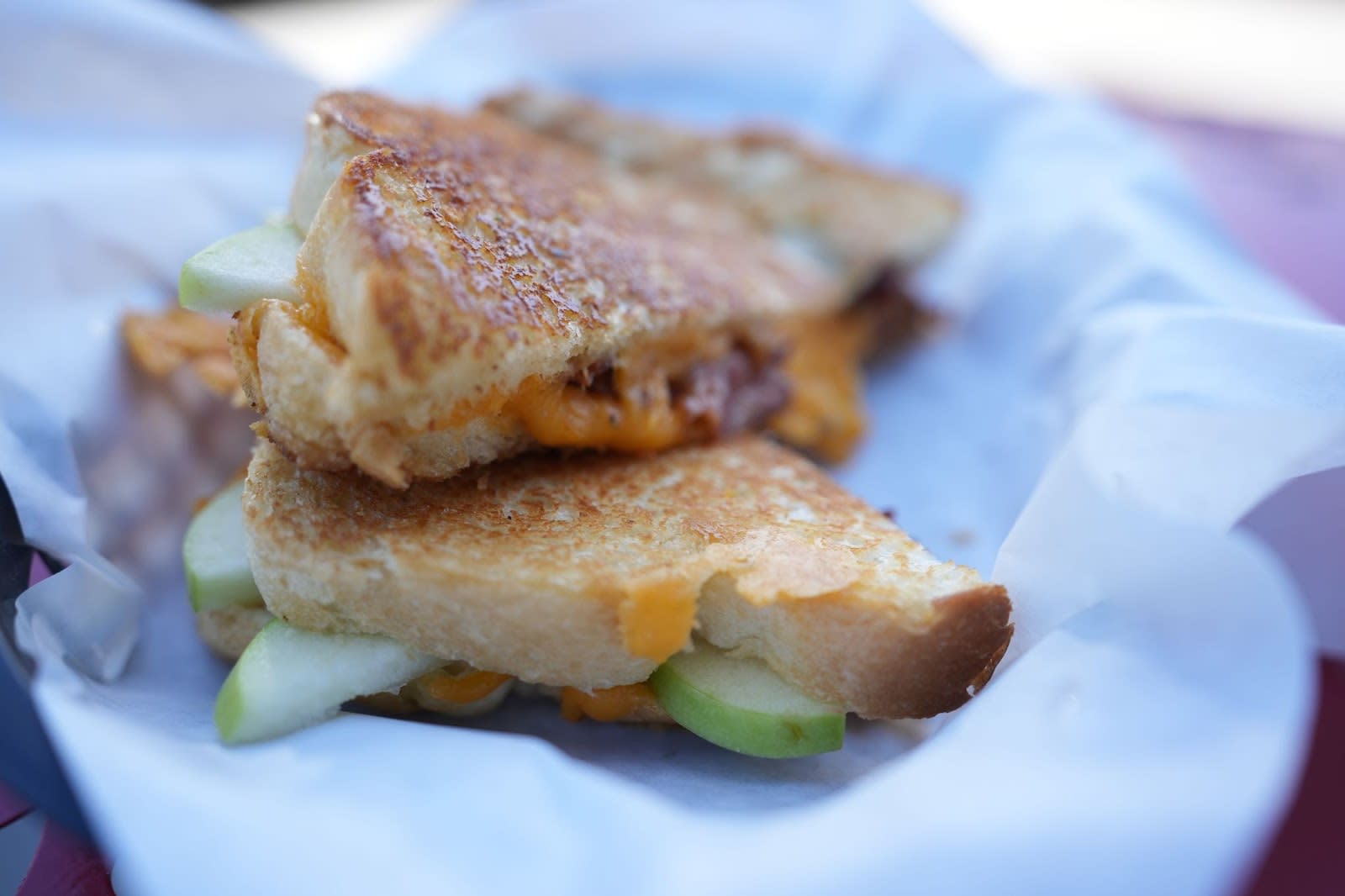 Address: 25 W Center St, Pleasant Grove, UT 84062
Phone: (801) 785-2439
I imagine that a large percentage of us grew up with grilled cheese sandwiches and tomato soup, especially when our parents didn't feel like cooking. Cravings Bistro in Pleasant Grove will give you the best kind of nostalgia with every bite of their gourmet grilled cheese sandwiches. 
Found on Center Street in Pleasant Grove, Cravings Bistro stands out with its colorful sign and clever decor. At Cravings Bistro you have your pick of a plain grilled cheese or the elegant Gourmet grilled cheese.
Each sandwich is carefully crafted on French bread and to-die-for condiments such as the Carmelized red onion mayo. Not only do they have that comforting tomato basil soup to pair your sandwich with, but they have some great salads and desserts. Cravings Bistro is a little piece of home in the middle of old Pleasant Grove. 
---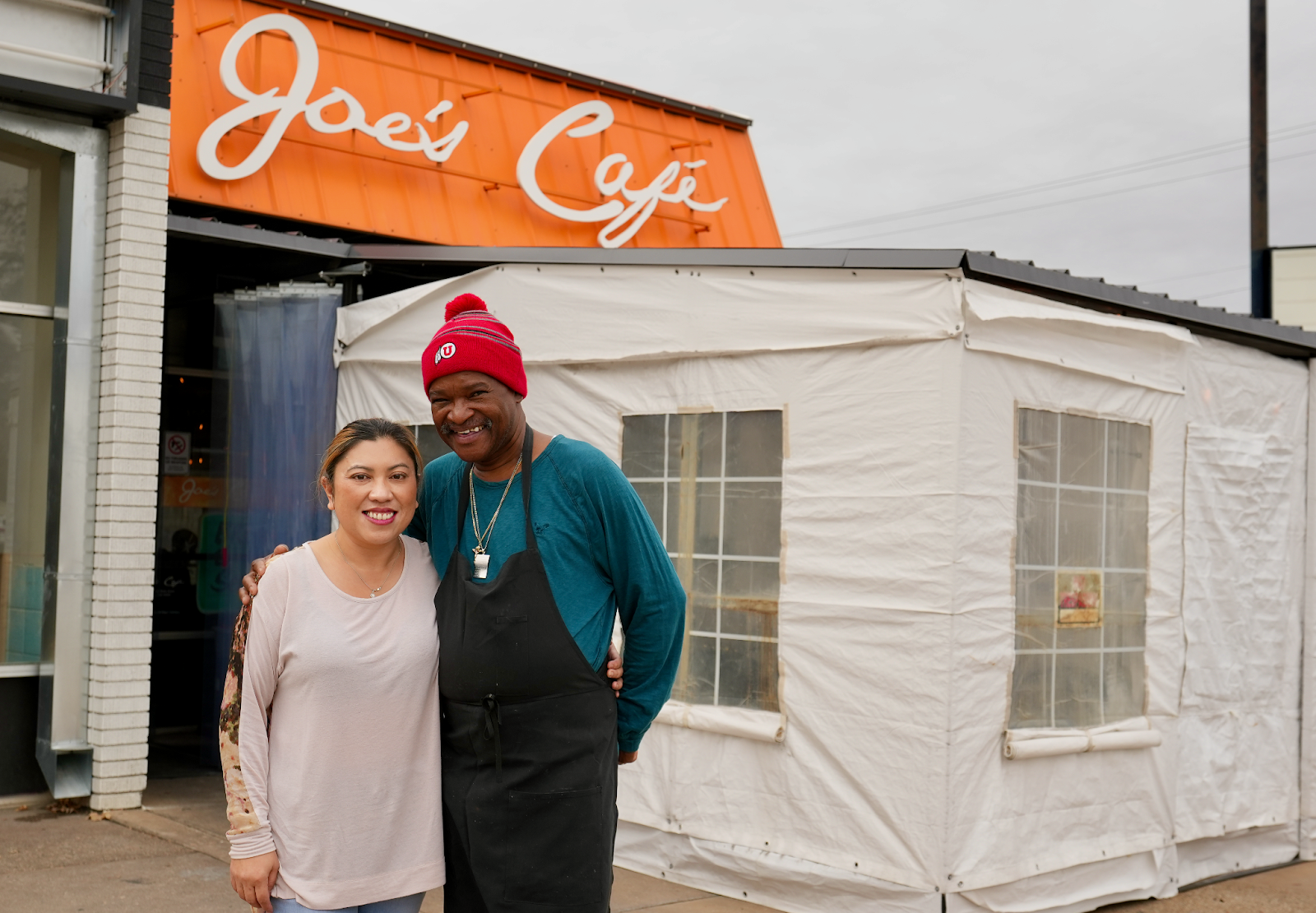 Address: 1126 S State St, Orem, UT 84097
Phone: (801) 607-5377
You won't need to think twice about visiting Joe's Cafe. It is everything that a local breakfast and lunch spot should be! Standing outside the hole-in-the-wall and snapping some pictures, Joe met us out on the curb and joyfully ushered us into a small cafe, bustling with good vibes and satisfied customers. 
Sitting in this cute and quaint cafe, you are surrounded by walls filled with pictures of Joe, wrapping his arms around his adoring customers - and trust me, after my meal, I became one of those customers. 
We tried Joe's legendary French toast with fresh fruit and the savory ham and cheese omelet. At first, we opted for the hash browns as a side - which were delicious - but Joe made sure we didn't leave without trying the BEST grits on planet earth. 
Seriously, I never thought myself to be a grits gal, but I am now fully converted. However, Joe assured me that his grits are one-of-a-kind and you're likely to not get a more authentic bowl of them anywhere else because these grits are made with brown-sugar sweetness, Southern hospitality, and let's face it, LOVE. 
You truly won't find a better customer experience anywhere else in Utah Valley. Joe and his wife, Ana, make you feel right at home as you escape from the craziness of everyday life. 
---
While you're out eating, check out our post on 67 date activities to do around Utah Valley.