Celebrate the summer season with a delightful frozen treat as we embark on a journey through Utah Valley's finest ice cream establishments. In honor of national ice cream month and national ice cream day, we present to you the top five ice cream shops that will satisfy your cravings and leave you wanting more.
From cutting-edge liquid nitrogen creations to farm-to-cone experiences, historically inspired flavors, and unique homemade ice cream, these destinations offer something extraordinary for every enthusiast. 
Join us as we dive into the world of frozen delights and discover the best ice cream spots in Utah Valley.
---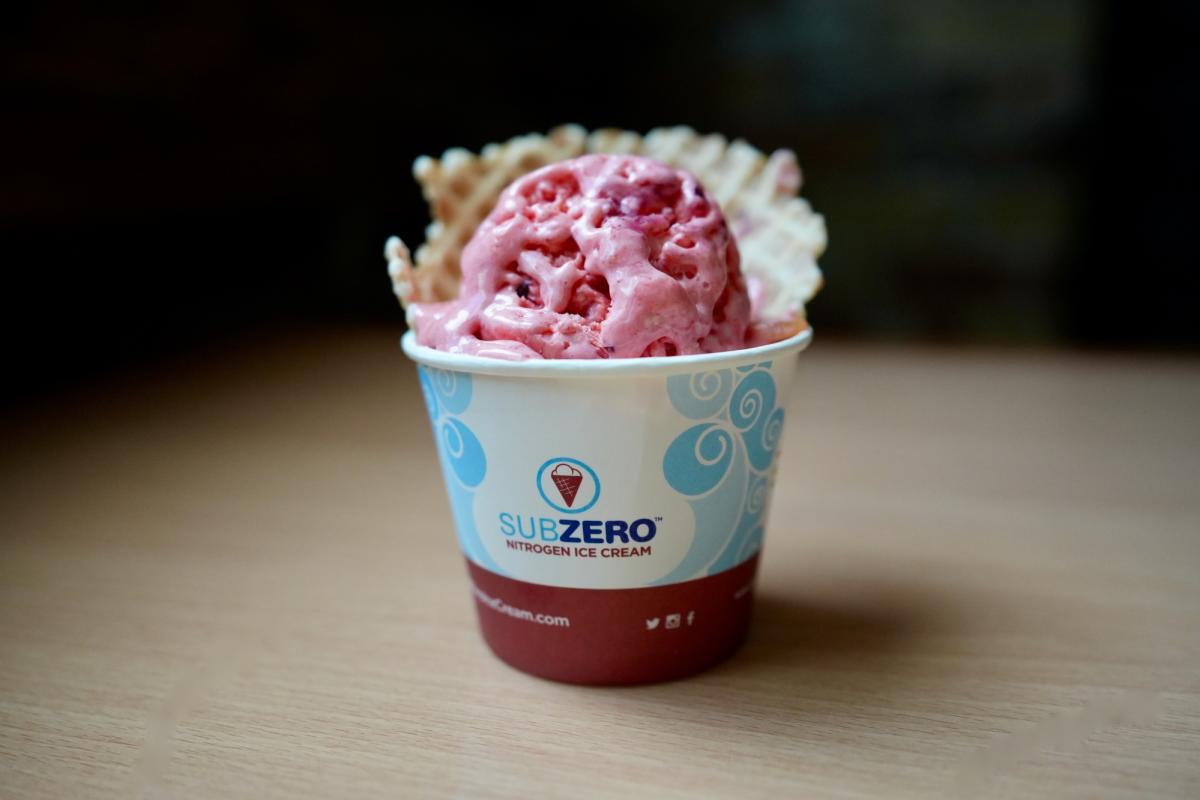 The Science of Frozen Desserts 
Prepare for a one-of-a-kind ice cream experience at Sub Zero, located in Provo and Lehi. This innovative establishment merges science and gastronomy to create customizable ice cream using liquid nitrogen. 
Watch in awe as your favorite flavors and mix-ins are transformed into a fresh frozen dessert right before your eyes. Sub Zero, known as the original liquid nitrogen ice cream franchise, prides itself on crafting unique and personalized frozen delights for each customer.
---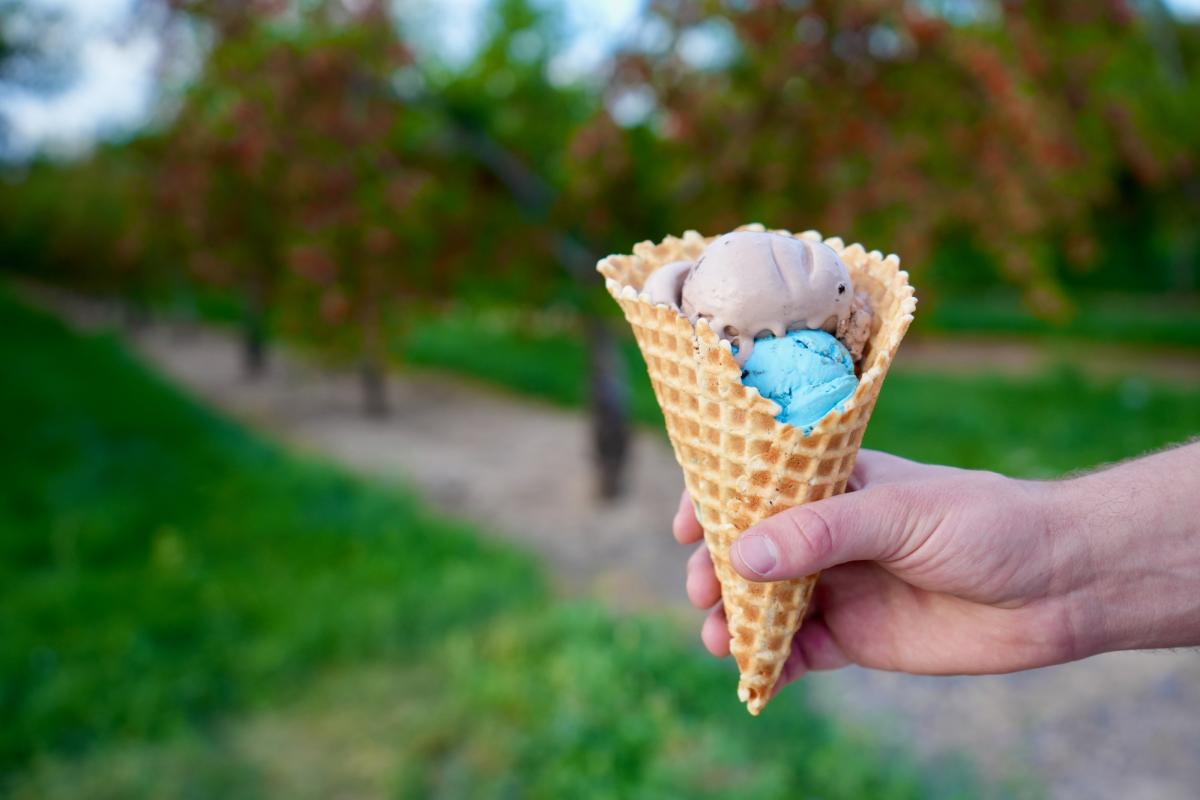 A Farm-Fresh Sensation 
Immerse yourself in a farm-to-cone experience at Rowley's Red Barn in Santaquin. Nestled in the scenic countryside, this farm market takes pride in cultivating fresh fruits and producing their own delectable ice cream. 
Indulge in the tantalizing flavors while enjoying a leisurely stroll through their picturesque apple and cherry orchards. Don't miss out on their divine chocolate English toffee flavor, a true taste of farm-fresh goodness.
---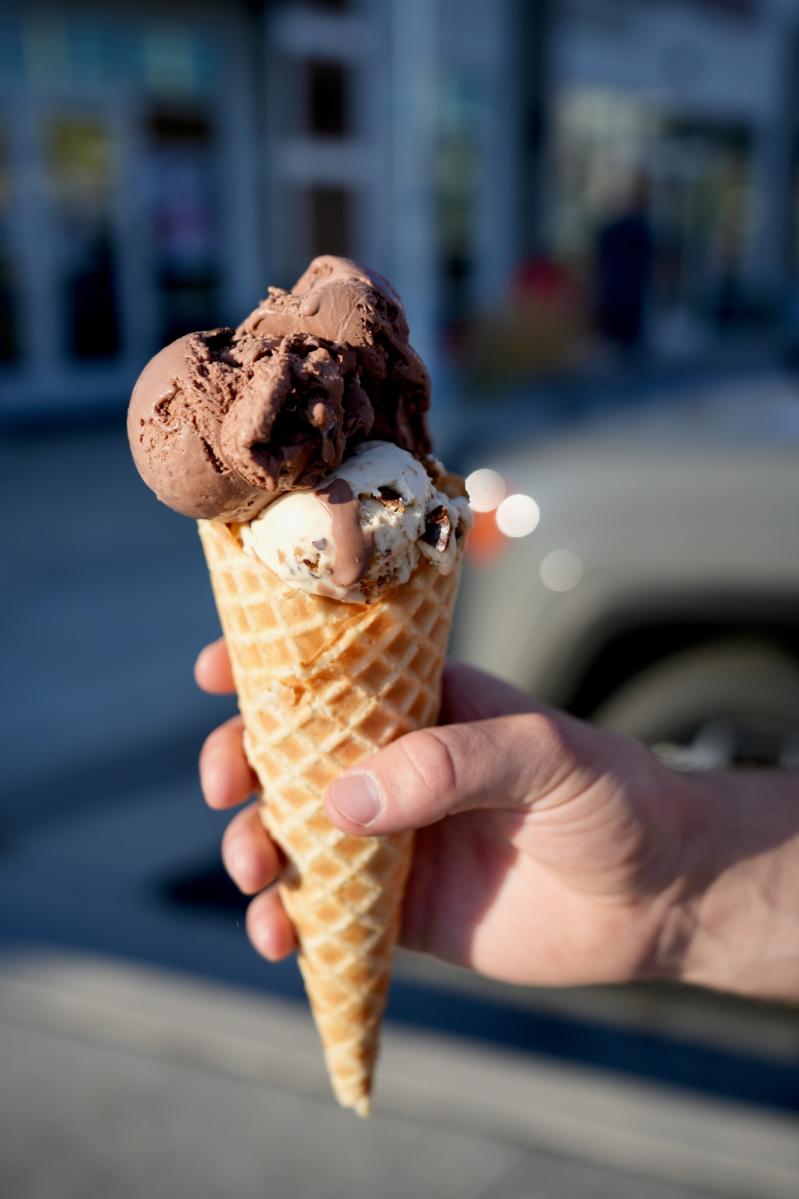 Where Ice Cream Meets History 
Visit Founding Flavors in Vineyard for a truly unique ice cream adventure that combines sweet treats with a historical twist. This captivating ice cream parlor offers an immersive experience inspired by early American history. 
Savor their creatively flavored, chunky, and swirly ice cream while learning about the spirit and passion of Revolutionary America and the Founding Fathers. With a commitment to using fresh and natural dairy products, Founding Flavors embodies the essence of American liberty in every scoop.
Want 13 scoops of free Ice Cream? You just have to eat it faster than the last record. When we visited, the record for eating this giant bowl of ice cream was 17 minutes.
---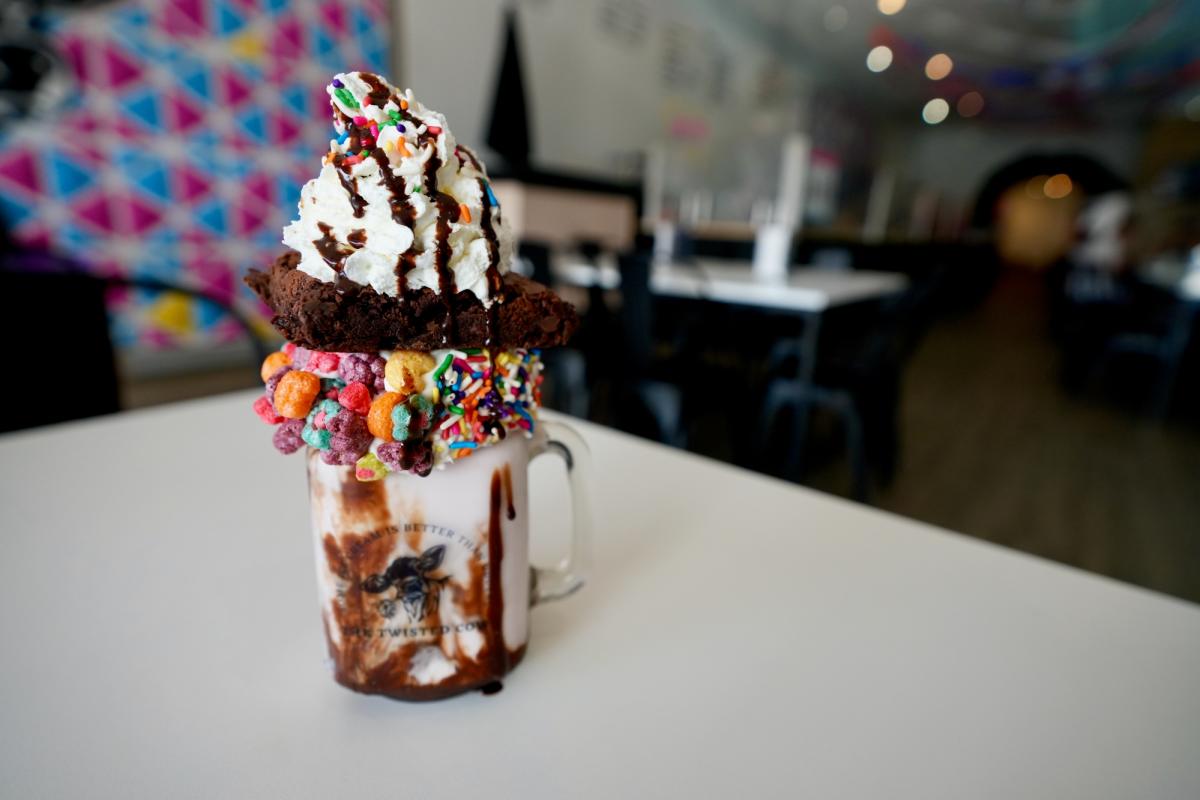 Some Ice-Cream is Better than Udders
Unleash your creativity and treat your taste buds at The Twisted Cow in Provo. This ice cream haven grants you complete control over your dessert experience. Whether you prefer it in a cone, shake, or float, their customizable shakes offer a visually stunning and delectable treat. 
With their homemade premium ice cream made from all-natural flavors and ingredients, The Twisted Cow allows you to bring your wildest ice cream dreams to life. That's what makes the twisted cow's ice cream better than some of the udders.
---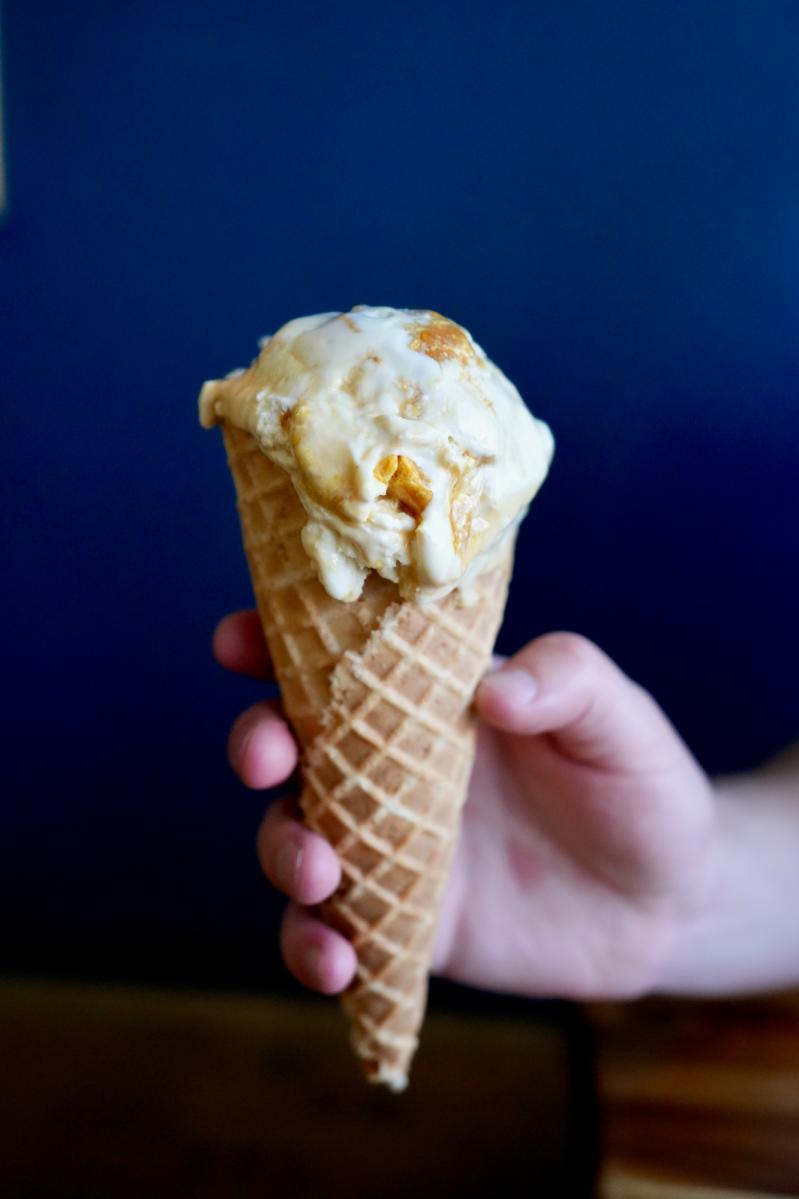 Creamy Indulgence with a Personal Touch 
Experience the magic of Rockwell Ice Cream in Provo, where every scoop is crafted with love and passion. This family-owned business takes pride in producing creamy and deliciously dense ice cream with unparalleled flavors. 
By incorporating less air and using a 16% butterfat, Rockwell achieves a velvety richness that sets their ice cream apart. Using only the finest all-natural ingredients, they have curated a selection of unique flavors that will leave a lasting impression on your taste buds.
---
Utah Valley boasts an array of exceptional ice cream destinations, and our top five picks embody the spirit of innovation, tradition, and creativity. 
Whether you're fascinated by the science behind frozen desserts, yearning for a farm-to-cone experience, seeking a historical journey with every bite, craving customized shakes, or desiring creamy and unforgettable flavors, these ice cream parlors offer a diverse range of options to satisfy your cravings.
Embark on a delicious adventure, celebrate national ice cream month, and create lasting memories as you savor the best ice cream in Utah Valley.