"You only have 18 summers with your kids". Have you ever heard this statement? While true, I like to remember that I also have 18 falls, winters and springs with these boys of mine. Summer ending doesn't mean all the fun is over.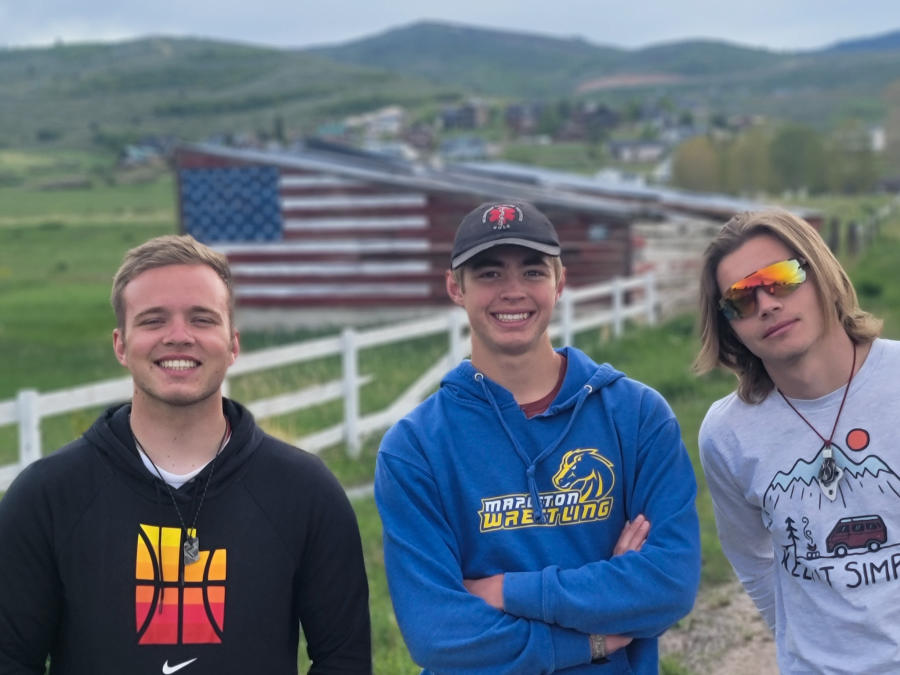 As school starts up again and time commitments increase, we look forward to our own evening adventures. I want to share some of our favorites and hope you enjoy your kids in the other three seasons too.
Last year we happened upon Sunrise Bike Park in Saratoga Springs. Strapping on our helmets, we set off to explore this area again. The first thing we noticed was the sign warning us not to ride anything greater than our ability level. That puts me on greens and I am okay with that!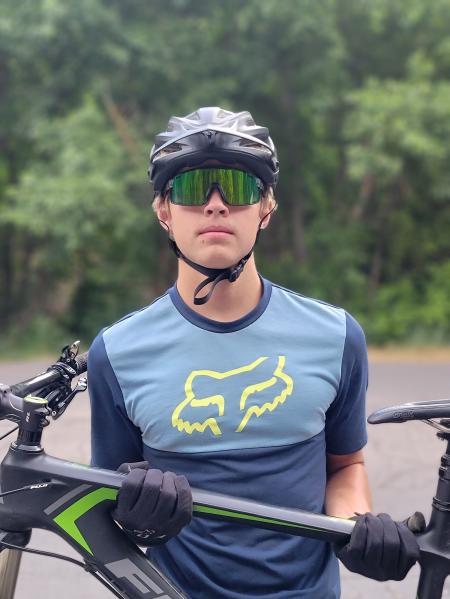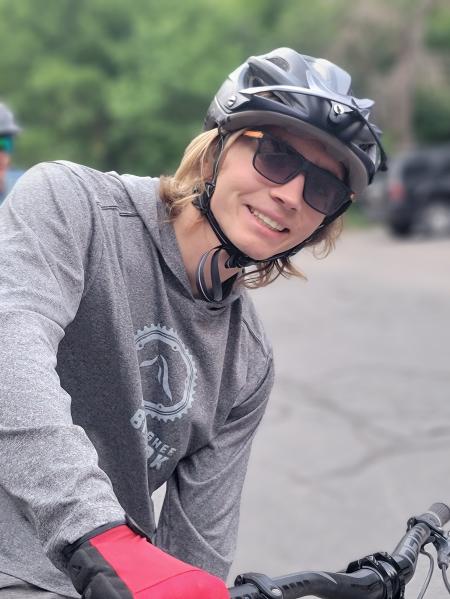 The boys did loop after loop. The ride up was not difficult and the ride back down was full of drop-offs, jumps and whoop-dee-whoops. I had a great time on the easy trails while my boys rode the intermediate trail next to me. Fun for the whole family. Here are a few tips when riding this bike park:
Helmets and protective gear are recommended on this trail 
If it is raining, take a rain check on the ride. Rain causes the trails to get muddy and bike tires ruin the smooth trails
Be responsible for your own safety
Inspect trails before riding
Know your ability level and don't exceed it
Be considerate of other riders on the trail
I recently learned more about stress relief and the importance of this in our kids' lives as well. In this spirit, we headed straight to Saratoga Hot Springs. I don't know about you, but hot springs always have a way of letting the stress slip out and evaporate with the steam.
With school starting and all the unknowns, this was just what the boys needed. Just the boys? Nope. I needed it too. It is easy to get caught up in whether the kids will have friends, if Covid is going to make for another year for the books or if we can juggle all that is asked. Everything seemed so much better after a nice warm dip. 
A successful afternoon at Sunrise Bike Park and Saratoga Hot Springs called for a stop at Lovers Donuts Bagels & Coffee. The boys couldn't pass up the chance to try a biscoff or crème brulee donut. I, on the other hand, have always loved a good bagel and opted to try one of the cinnamon orange and jalapeno cheese bagels. One word, delicious!
Two of our favorite places to visit in the afternoon are Tibble Fork Reservoir and Timpanogos Cave National Monument in American Fork Canyon. I remember hiking Timpanogos Cave as a child and how steep it was on the way with the heat making it feel even more difficult.
Once at the top, the saving grace was the cave itself. Plunging into the heart of the mountain's cave system the air turned chilly. It was cool enough that we pulled out our jackets and couldn't get them on fast enough.
The guide gave an interesting tour that kept the boys engaged and interested in learning about stalactites and stalagmites. The best part? When they turned off the lights so we could see and almost feel what it was like to become enveloped in darkness. It was amazing how a single light diminishes the darkest of places, there is a life lesson in there somewhere.
I was certain that the trail back to the visitors center was somehow much shorter than the trail we walked on the way up. Remember to plan ahead and schedule your cave tour. Each guided tour can be accessed here.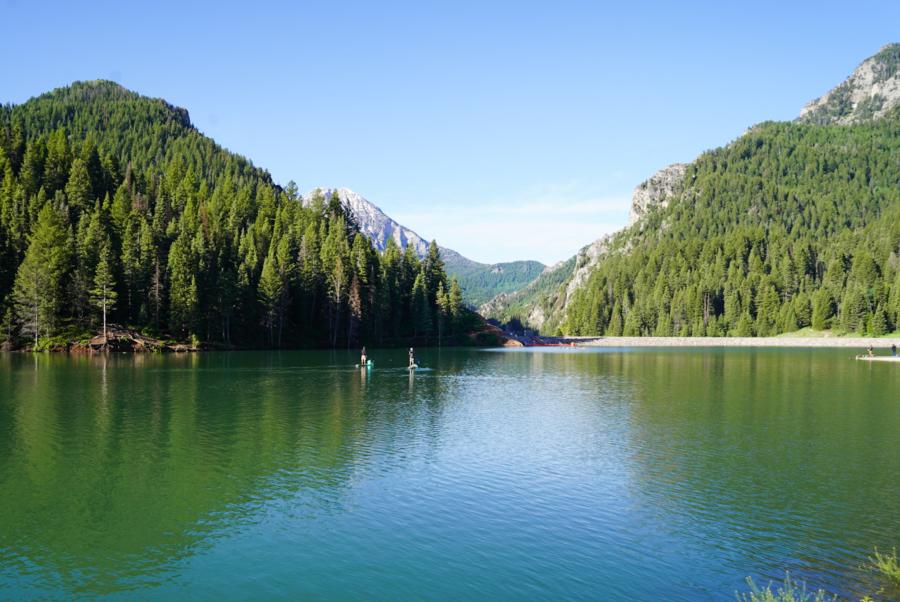 Another option besides hiking is to head further up the road to the Tibble Fork reservoir where we enjoyed an evening paddleboard surrounded by majestic mountains and a semi-secret rope swing. (We found the rope swing on the far eastern side of the lake). This is a very popular place for locals to go fishing, swimming and stand up paddleboarding.
Cankering to see the largest waterfall in the western hemisphere? I was too. Ashton Gardens at Thanksgiving Point is the place. After finding where the waterfall should have been, it was apparent that Thanksgiving Point is doing their part in water conservation during this time of drought.
I felt such strong emotions of community and responsibility by their decision to turn off the water features. I applaud them and will be back next year to see what I missed this time around. 
As we continued to wander around the beautiful 50 acre gardens we arrived at the I Am The World Sculpture Garden which depicts the life and miracles of Jesus Christ. Just what my family and I needed. It was good for us to refocus and consider what is most important.
It made for a very relaxing and thoughtful afternoon. Each statue or group of statues had a related scripture. It was a very quiet and reflective place. We tried to guess each story as we approached the different statues.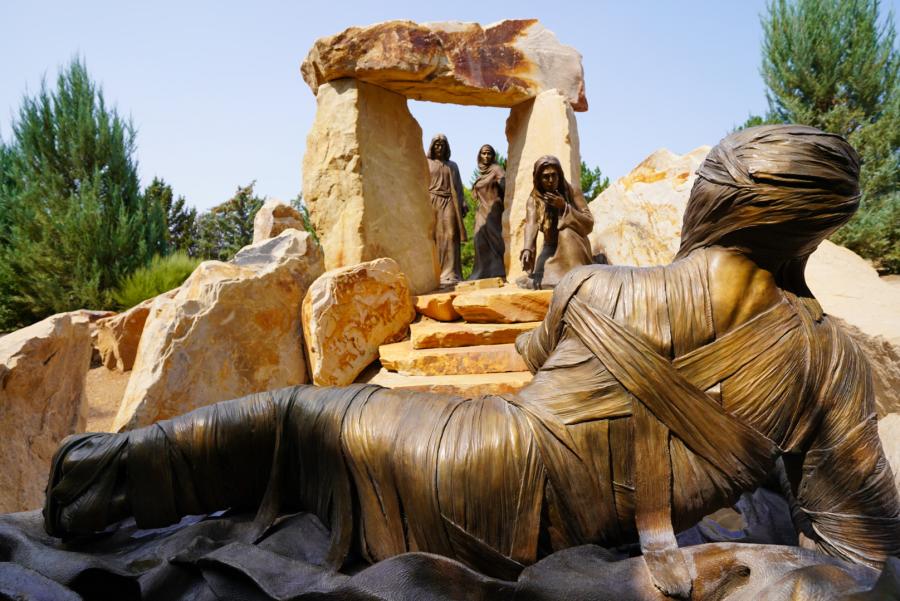 There are 15 themed gardens for guests to choose from and one can seek out the secret garden or feed the fish at Koi View Pier. I spent some time enjoying the fountains in the Italian Garden. I can't wait to come back for Luminaria where the gardens are lit up with Christmas lights. 
On the way home we stopped by Lehi Roller Mills so I could relive my youth by singing and dancing to the Footloose soundtrack. Unfortunately, my boys did not seem keen on my plan and quickly changed the subject and my Spotify list. Something about how they couldn't believe I was doing that accompanied by a very good eye roll hinted that they may have been a bit embarrassed. I decided maybe it is something I should do on my own. Instead, we settled for some delicious muffin mixes to send to my son in college.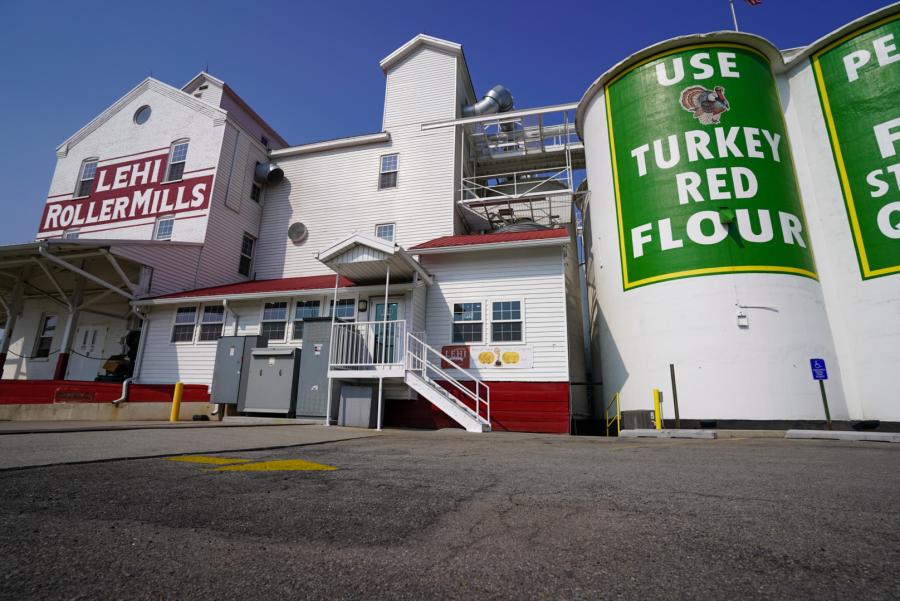 The Lehi Farmers Market is open on Friday evening and Saturday. It is a small business market filled with amazing vendors selling their homemade goods. It is the perfect place to shop to support the locals while finding just what I needed. 
Alpine City is lovely in the evening and the perfect place for a lovely hike. My favorite is Horsetail Falls. Dogs are allowed on leash and the falls are quite magnificent.
This year, there is not much water so we headed down and decided to stop by Burgess Orchards and were pleasantly surprised to find delicious peaches and ice cream. The peaches were so tasty and fresh that we had to take some home with us.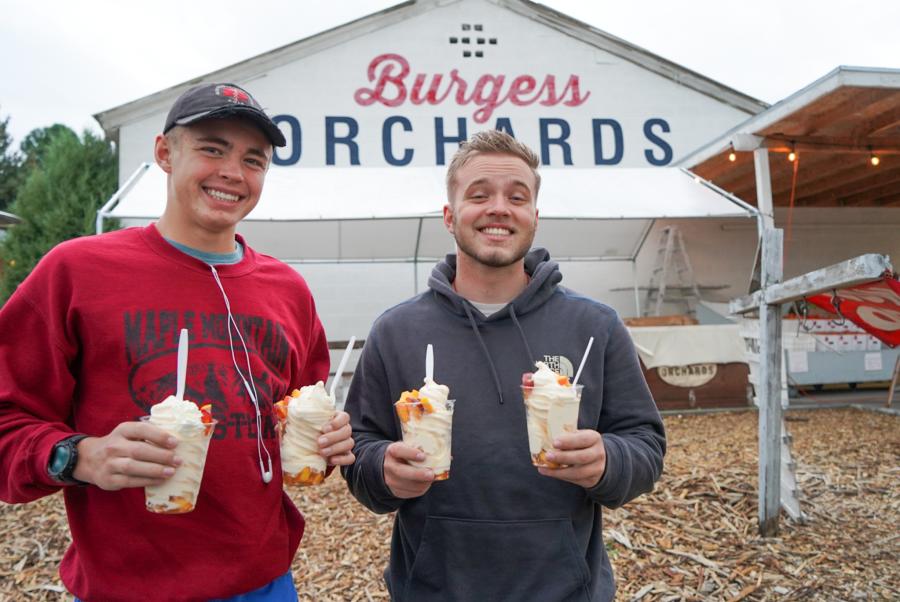 While there I was commenting on the beauty of the orchard and found out that we can get our family photos taken there for a small fee between $60-$100. We are way overdue and so we will be back for our photos. 
Spending time with our kids isn't just a summer thing. There are so many fun ways to get out and have fun, create meaningful experiences together or just blow off steam and stress. Here are some other ideas:
Walk around the neighborhood after dinner
Doing yoga together at home (without laughing...not possible)
Listen to a meditation app together
Religious study as a family
Doing yard work (I said things we tried….this one failed:)
Baking cookies and taking them to a neighbor 
Vegging out together to watch a movie (Just beware of the 80's favorites, we learned this the hard way)
Sitting out in the cool evening just to talk and catch up 
Happy end of summer. Here's to new beginnings and valuing those things that are most important. 
Fall is right around the corner! Check out Finding Fall in Utah Valley, 6 Scenic Drives to See Fall Colors in Utah Valley & Fall Hikes in Utah Valley.