Come next weekend it will be officially fall! One of the best ways to get into fall, is to go on a hike! Give it about two weeks and it will be the perfect time to hike among the changing leaves and new fall colors. From the southern parts of Utah County to the more northern areas we have hikes scattered across the valley. 
Hobble Creek Canyon Trails (Right Fork):
Hobble Creek Canyon has several beautiful hiking trails to offer Utah residents and visitors alike. It is the perfect area to hike in the fall that is oozing with fall colors. To get to Hobble Creek, take Highway 89 to Springville and go east on 400 South. About a 1 down, there is a 4-way stop. Take a right and travel down Canyon road to Hobble Creek Canyon.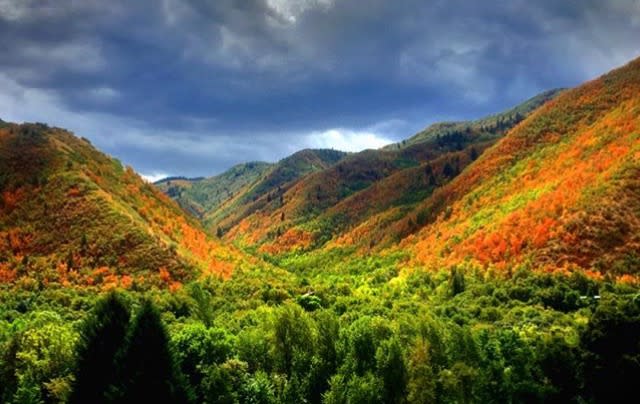 Days Canyon Trail: Follow a stream, and emerge into a breathtaking meadow. The trail head is a Cherry Campground located off Canyon Road in Springville.
Kirkman Hollow Trail: This trail lies beyond the Cherry and Sulphur campgrounds across a creek. The trail road is just beyond the creek crossing and continues for about three miles to Wanrhodes Canyon.
Wardsworth Creek Trail: The trail follows a stream up through gorgeous aspen and spruce trees. About 3.5 miles up the trail is a waterfall over red rocks.
Dry Canyon Trails: There are three trails close to the Dry Creek Campground
Timpooneeke Trail & Scout Falls:       
Nestled in American Fork Canyon, is the trail head where you can see rocky slopes, aspens, waterfalls, an emerald lake, and mountain meadows. The trail leads you up 1.5 miles to Scout Falls. You can also summit Timpanogos via this trail. The trail begins in the parking lot of the Timpooneke Campground.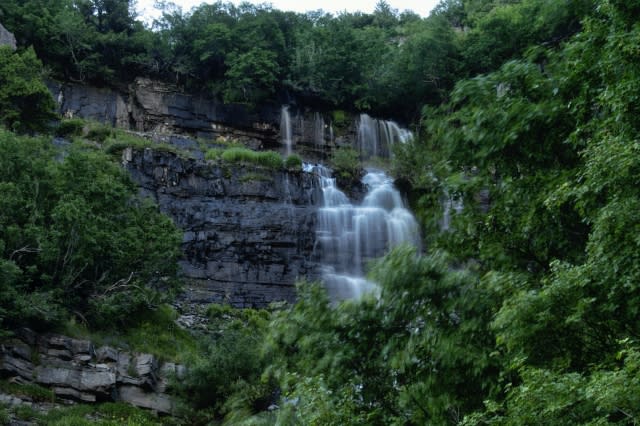 The Grotto:
Located near Santaquin is the Grotto trail. A small, very easy hike that is less than a mile long that crosses through forest and leads to a waterfall cascading into a small pool of water, nestled between beautiful rock walls.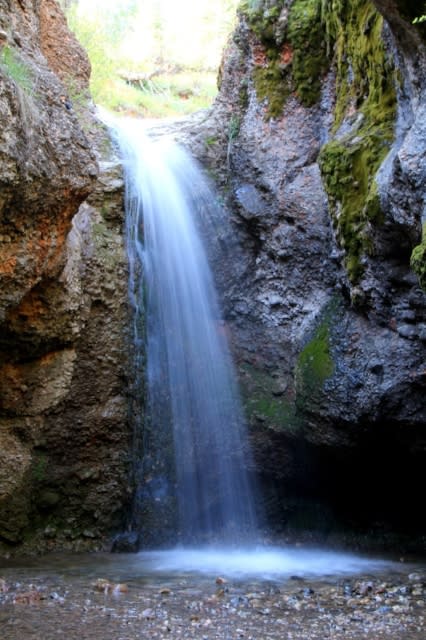 Lake Hardy:
The Schoolhouse Springs and Hamongog trails lead you up the North Mountain in Alpine to Lake Hardy. Directions to the trail head can be found here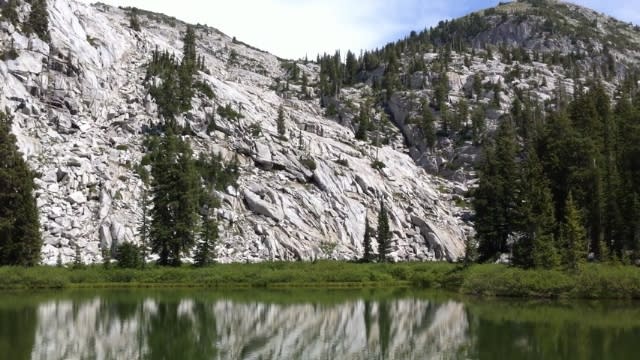 Battle Creek Falls:
Located near Pleasant Grove, Battle Creek is a fairly easy 1.4 mile hike to a wistful waterfall. Great hike for all skill levels. Also a good place to do some repelling.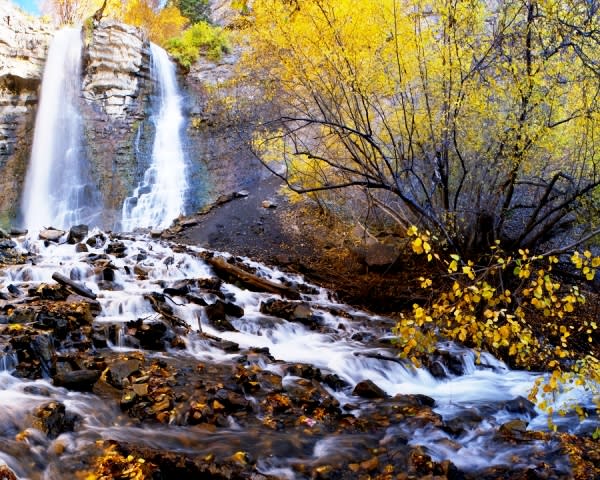 Stewart Falls:
 A little longer hike but do-able for all skill levels at 4.2 miles. Located near Pleasant Grove, features a 200 foot waterfall and views that will take your breathe away!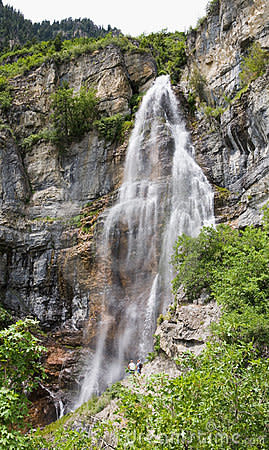 Cascade Falls (Alpine loop):
Near Alton, UT lies a 5.8 mile trail. Very easy and kid friendly trail and it is not as heavy hiking traffic as some of the other more popular trails.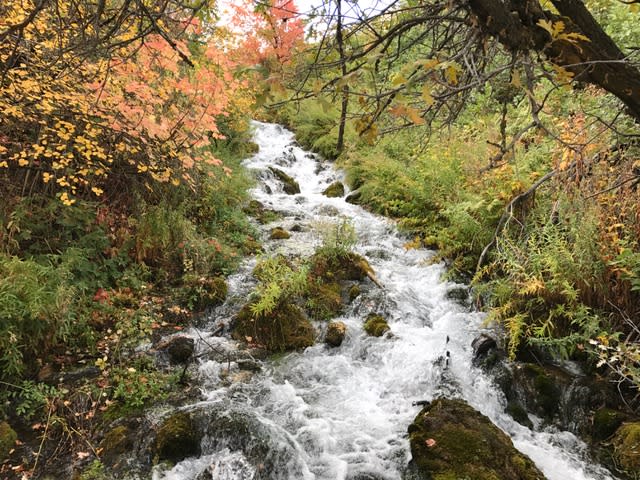 Have some other favorite trails for fall hiking? Let us know in the comments! 
Let's face it, Everyone gets hungry after a hike. Grab some food at one of these unique restaurants around Utah Valley