"I can't miss them again!" I always have the best intentions of seeing fall crash the party with an amazing show of colors, yet I am always a week too early or a week too late. Can you relate? Maybe it is the kids' sports, home learning, or work that takes my time, but this year I vowed "this will be the year!" Yep, this is my year to catch the leaves in full splendor and remember why I love fall in Utah Valley.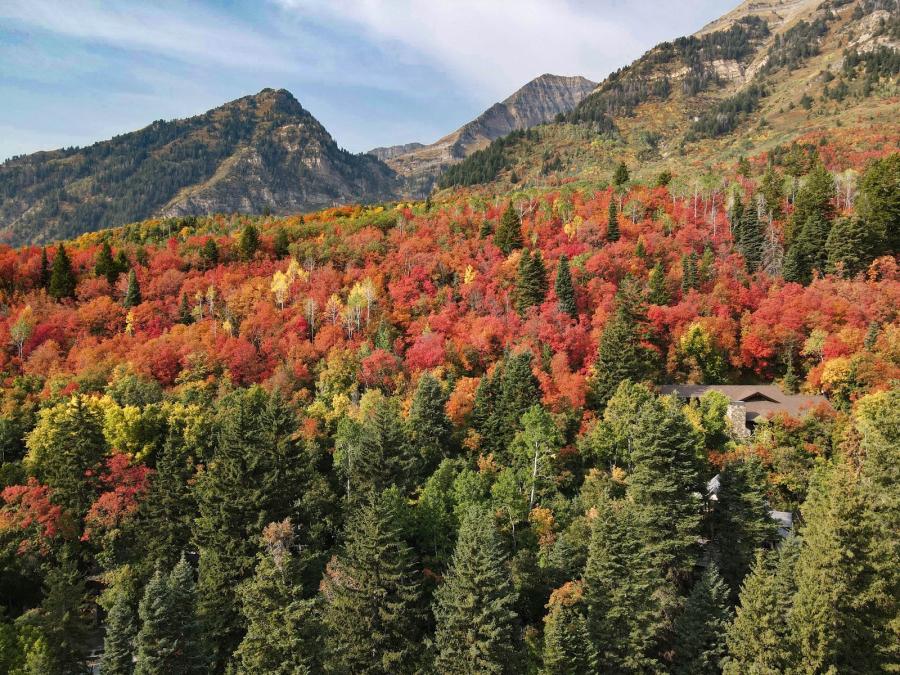 While the boys were at school, I gathered up the necessities (water, sunblock, hiking shoes, WOOLeez adventure wool, first-aid kit), my camera, and a yummy treat. Luckily, I picked up cookies and Macaroons from our local cookie shop For the Sweet. I recently found out about them and they have the most delicious treats! The owner Wendy still makes everything every day. Pretty sure my boys would do just about anything for these delicacies!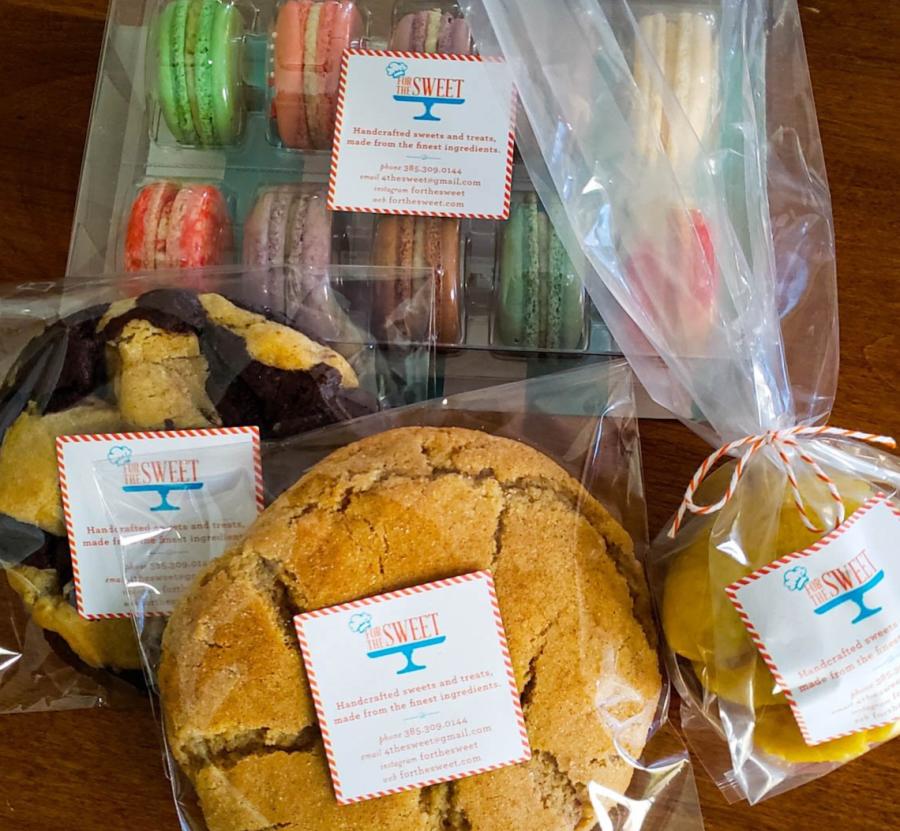 We hopped in the car and headed out to see what we could find and began our search for fall foliage along the Alpine Loop, easily one of the most beautiful drives in the world. There are also plenty of popular hikes along the way that are perfect for leaf peeping up close.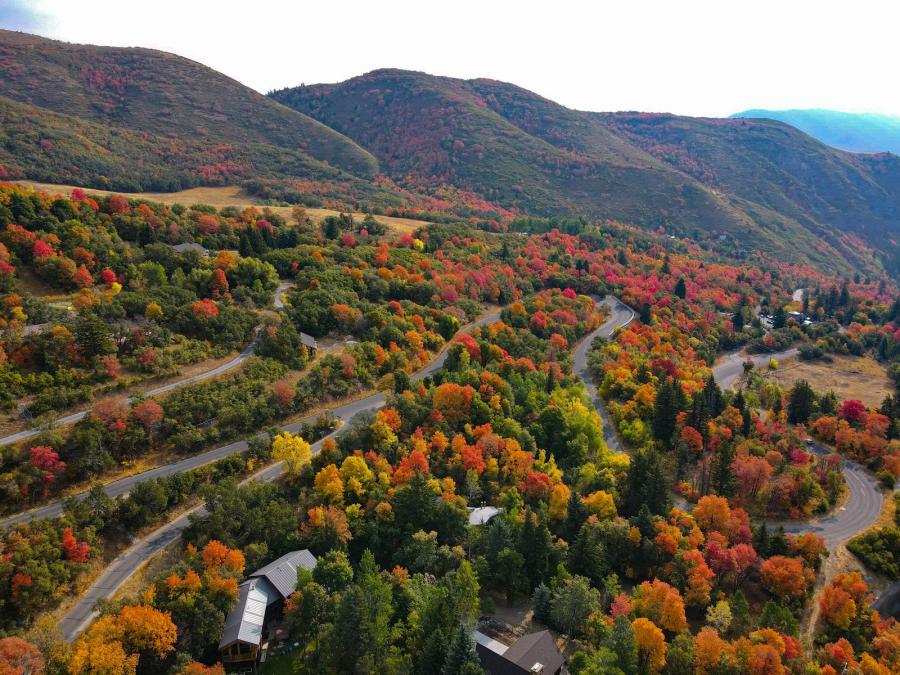 We ended up at Cascade Springs where the leaves are like eye candy. So vibrant that they pulled my gaze over and over beckoning me until I stopped to snap some photos, much to the grumbling of my boys.
Cascade Springs brought a smile to my face as I realized that this was my year! The leaves were in full splendor and I was here to see it. The easy hiking trails meandering near the river, several small waterfalls gushing over rocks, and the lush green vegetation were the cherry on top. Families with small children, groups of teens, college kids, and empty nesters could all be found along our walk.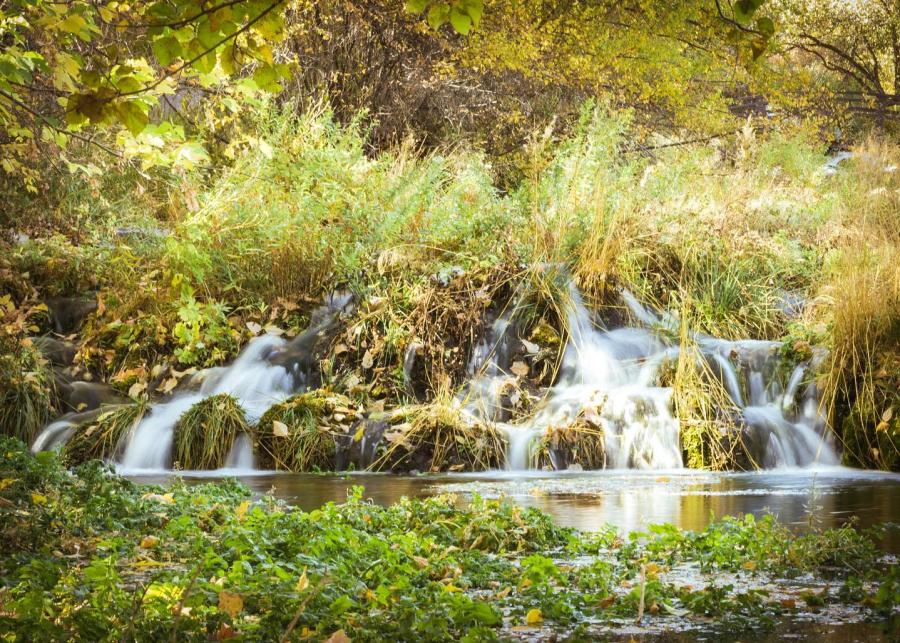 PC: @rebeccasmithnaturephotos
Heading back down the canyon I couldn't resist the urge to stop at Sundance Mountain Resort and ride their scenic lift ride in search of more fall beauty. Mount Timpanogos is absolutely stunning when it is covered in fall colors. I am so glad I didn't wait another week and risk missing them once again.
Keep in mind that due to Sundance's latest construction, their lift rides will only be available through October 10th. For those on the fence, now is the time to go. Don't wait. Come and see for yourself.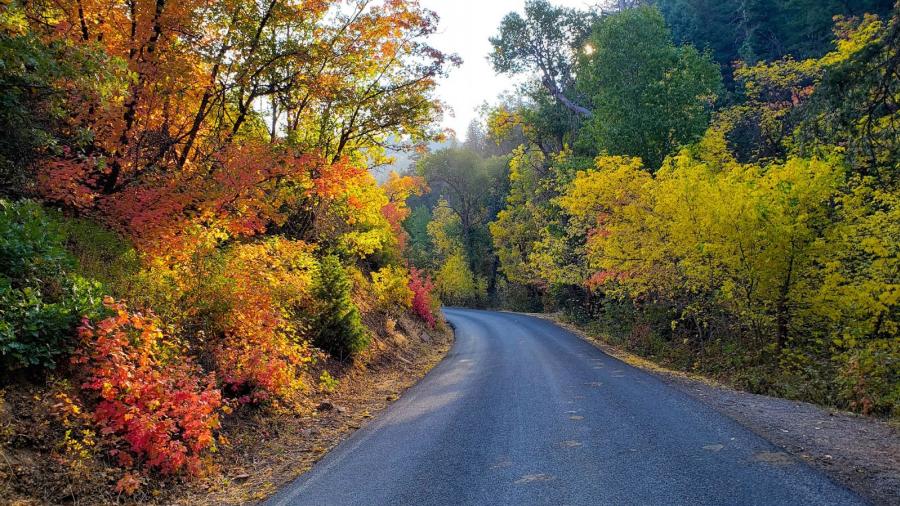 Headed back to Provo we made a quick turn-up South Fork Canyon. Big Springs Park sits at the top of the canyon and is a wonderful picnic area. We found a nice spot to stretch our legs, relax, and pull out those delicious cookies. I am still not sure if the oohing and ahhing were because of the colorful leaves or the treats, but I'll take it. 
Our day of finding fall colors put an itch in me. An itch to continue to explore. The next morning I lovingly sent my kids and husband off to school with kisses and hugs. As soon as they were out of sight, I grabbed my bike and off I went for some quality "me" time.
My favorite season and place to bike is up Hobble Creek Canyon's Right Fork at the beginning of fall. The trees drape over the road and it is like riding through a storybook. Today the leaves were starting to turn and in a few days I hope to catch them in their full glory.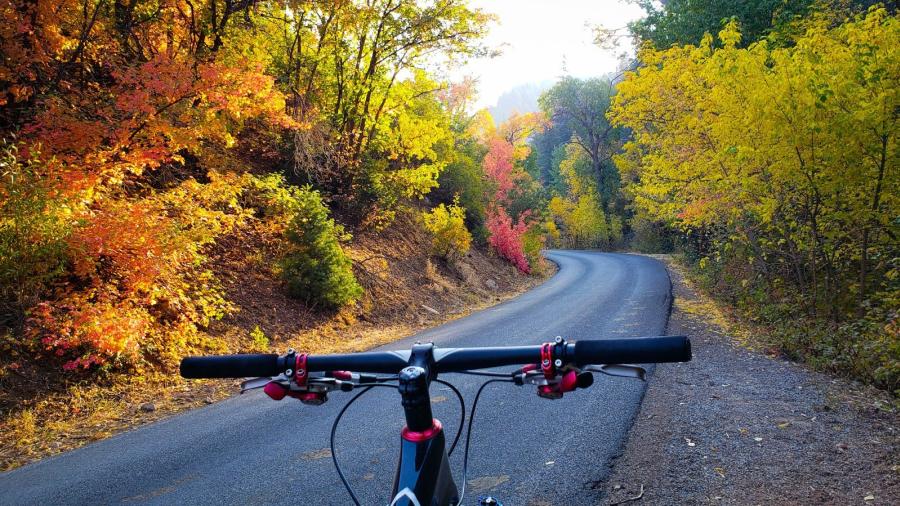 If you feel you have the itch to find fall, don't wait. Grab your necessities, hop in the car and head off on a quest to inundate your senses with all that fall has to offer and to remember why you love Utah Valley.
We have been adventuring with our boys since they were two years old and here are a couple of tips before you head out.
(1) Be prepared to Hansel and Gretel them back to the car (this works with teens also) What is Hansel and Greteling? It is something we came up with and it is very simple. Take a baggie of small treats such as Skittles, M&M's, or our favorite, Swedish Fish.
When the kids start to break down, secretly have one person go ahead and leave one treat on a rock. When the child sees it, the frown will turn upside down and they will be so excited to continue on to see what they can find. Before you know it, you will be back in the car.
(2) Always have WOOLeez adventure wool in your packs to stop blisters and hot spots. This is an awesome product that uses wool to stop friction, add cushion, and most importantly stop blisters so we can all have a great time. Happy feet, happy adventurers. 
(3) Take plenty of water and good shoes. I can't tell you the number of times I have just wanted to peek over the next ridge and see what is just around the next corner. Five miles later the boys are laughing saying, "We should have known."
For more ideas on where to see our fall colors check out 6 Scenic Drives to See Fall Colors in Utah Valley, Fall Hikes in Utah Valley, & 16 Activities to Add to Your Utah Valley Fall Bucket List.