Utah Valley, comprised of Provo and neighboring communities, stands tall with its mix of booming tech businesses juxtaposed with its picturesque setting. Meeting planners can expect peak performances from attendees with a wide range of state-of-the-art event spaces and local venues ideal for outdoor adventures and team building activities. The only downside of hosting a conference, convention, or meeting in Utah Valley is your attendees may never want to leave.
The beauty is renowned, as is the world-famous Sundance Mountain Resort, the birthplace of one of the globe's most prestigious film festivals. There is a reason Robert Redford laid stakes here, but we're not going to make you wait for a surprise ending to show you why.
Here are 11 unexpected reasons you'll want to send a group to Utah Valley for your next event. 
1. Upon Arrival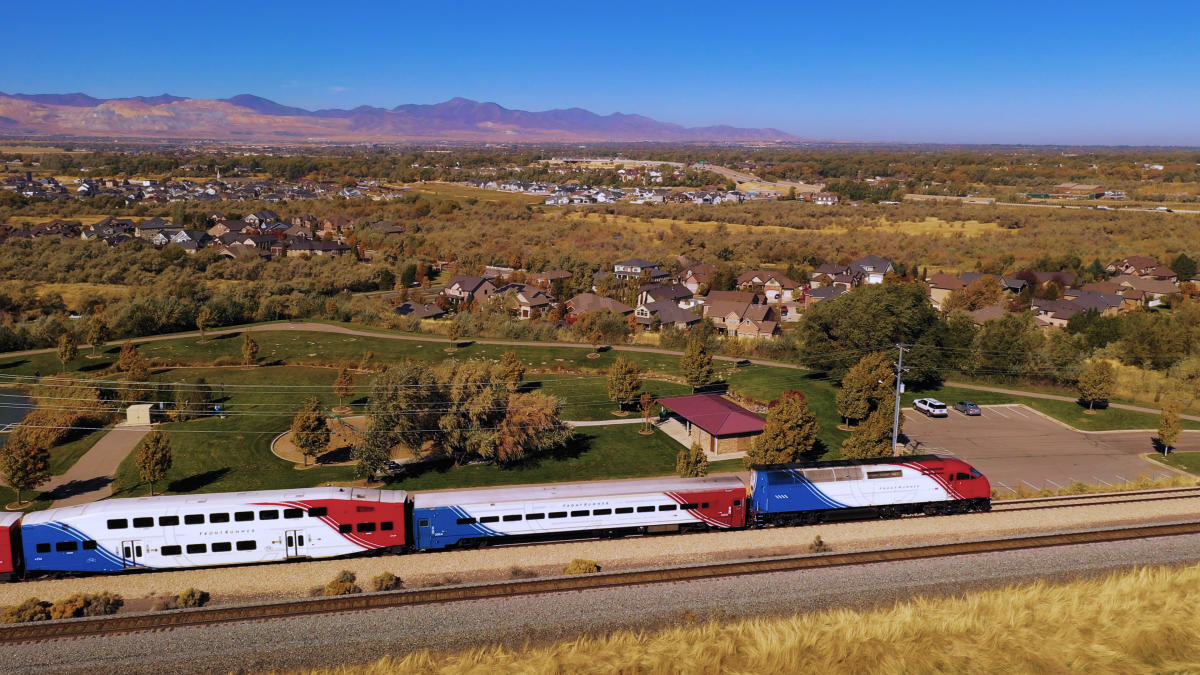 Provo and Utah Valley are 45 minutes southeast of Salt Lake City, home to a brand new international airport with 10 airlines serving 98 cities with nonstop flights. After your attendees land, the wow factor begins with the ride to their final destination. Regardless of whether they arrive via car, chartered bus, or train, the scenery will dazzle.
The mountains in any season will be a breath of fresh air for attendees after working in front of a computer screen day in and day out. Delegates and convention-goers will feel they are in for a true experience versus a standard meeting. The short-distance ride will be the perfect warmup act as attendees get ready to convene, network, and brainstorm new ways of doing business.
2. The Place to Stay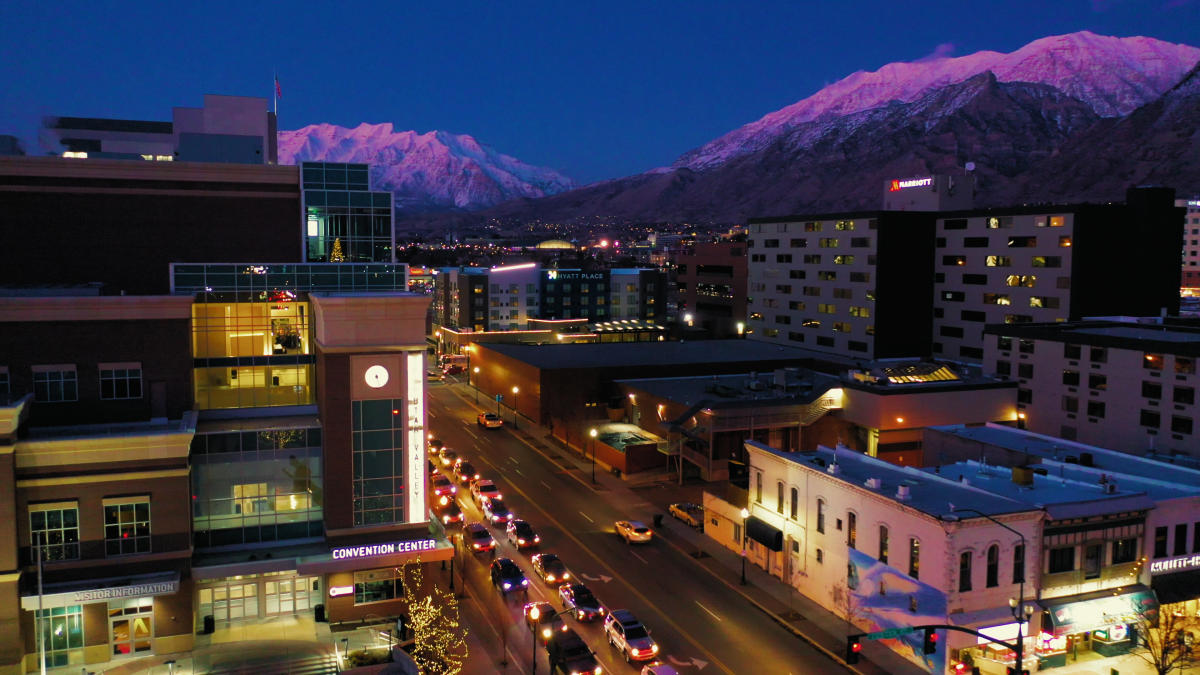 Downtown Provo is as walkable as you might imagine and offers over 450 rooms next to the Utah Valley Convention Center.  An additional 2,000 rooms throughout the city sit on the UVX transit line, with a 6-minute peak frequency and free transportation for everyone!
3. Haute Chocolate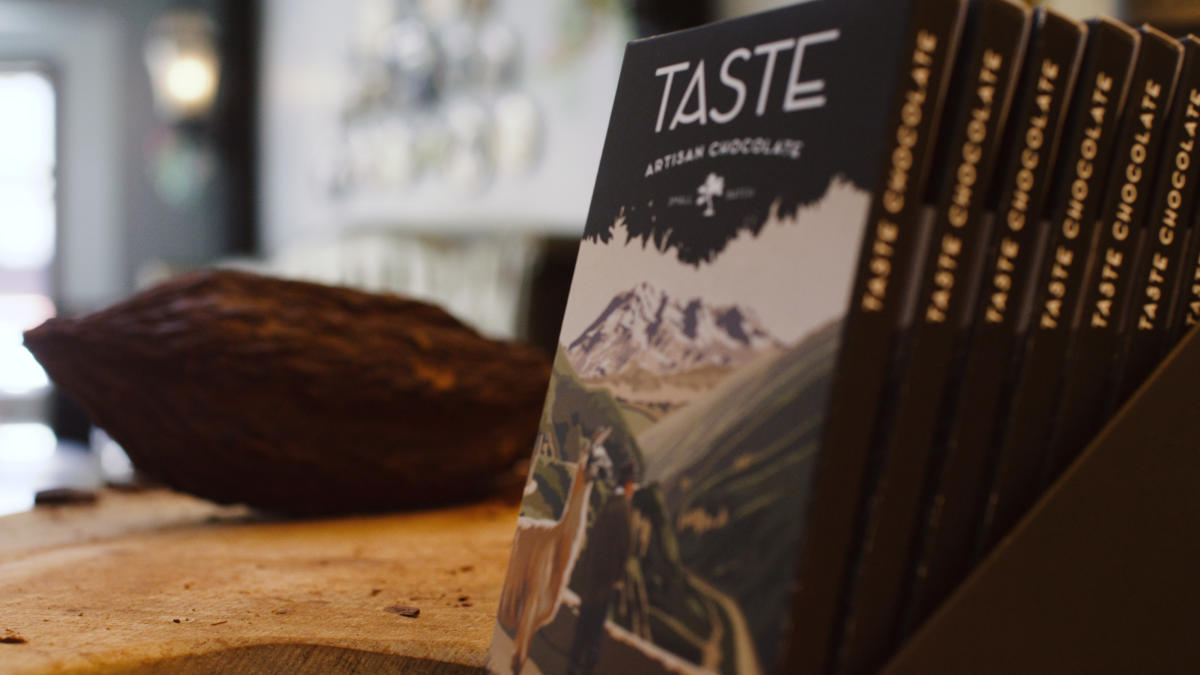 Once the guests check into a hotel, surprise them with sweetness. Taste Artisan Chocolate is an internationally acclaimed artisanal chocolatier that can provide a taste (pun intended) of what awaits guests in Provo. Aside from the welcoming gifts, Taste also offers team building activities like chocolate factory tours and tastings of the top chocolate, balsamic vinegar, and cheeses from around the world. 
4. Diverse Cuisine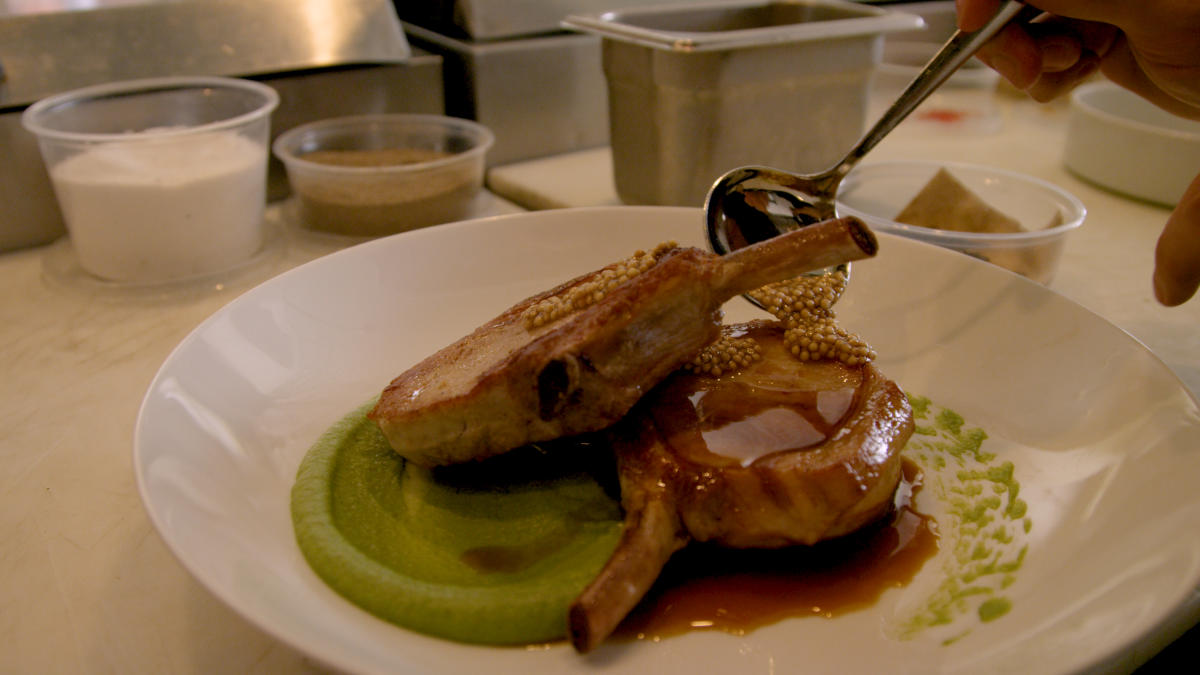 Sensational sweets are not Utah Valley's only specialty. There is a distinct international influence throughout its many restaurants—none of which are chains—in Provo's historic quarter. This falls in line with the diverse student populations at Brigham Young University and Utah Valley University. Because many of the students have served missions or lived overseas and speak at least one additional language, the cultures they bring home are represented. The result is a richer melting pot of flavors.
Popular choices include Indian (Bombay House), Navajo (Black Sheep Café), and Czech style Kolaches (Hruska's Kolaches). Planners looking for a group lunch destination should aim for Communal, a farm-to-table standout where the food is matched by the striking communal tables. 
5. Coming Around the Mountains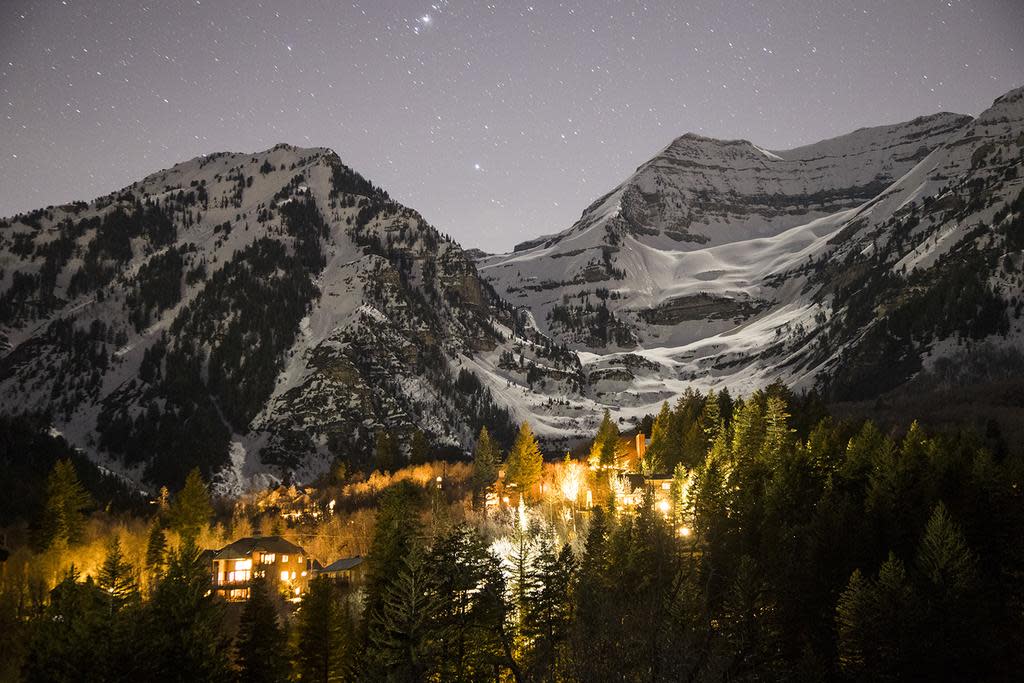 It's not shocking to read Utah Valley is surrounded by mountains. But seeing the Wasatch Mountains up close is far different from some preliminary research. Provo's historic downtown and convention district are at the foot of the mountains, offering breathtaking views. There's no escaping what Mother Nature has created here, and why would you want to? In winter, the mountains are covered with snow; fall brings peak foliage viewing, and spring and summer are simply green and beautiful. 
Sundance Mountain Resort, located in a beautiful canyon beneath the summit of Mount Timpanogos, says it in its name. Attendees will feel like they are in an alpine wonderland but only be 20 minutes from the city of Provo.
Planners would be remiss not to take advantage of the skiing and snowboarding at Sundance or visit a natural hot spring. Water sports, hiking, cycling, and fishing are among the best ways for your group to experience the great outdoors.
6. No Kidding About Sundance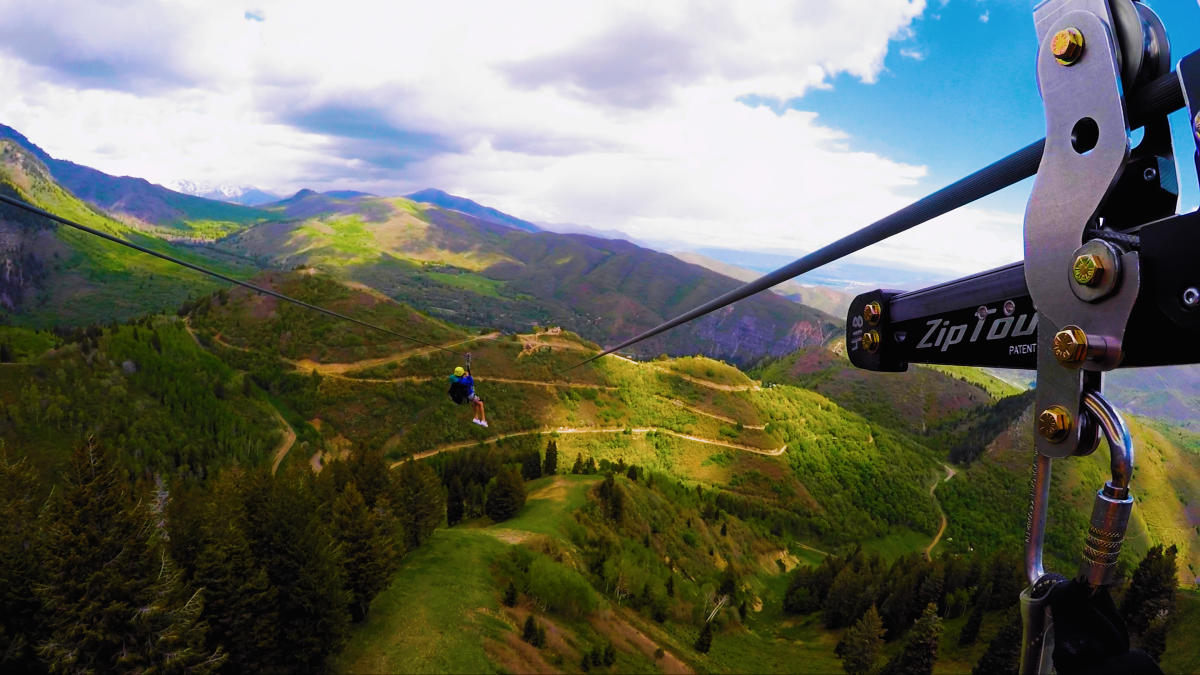 More mountains, less people. Robert Redford's Sundance Mountain Resort is nestled at the base of the 12,000 foot Mount Timpanogos where skiing and snowboarding are first-rate, but this is a resort for all seasons. The zipline course has 2,100 feet of vertical drop—the most of any zip line tour in the United States. A ride up the ski lift to the top of Ray's Summit has astonishing panoramic views worthy of the Instagram hall of fame—but who would blame you for soaking it all in and keeping the phone away? 
Planners can package those activities, or a simple but refreshing hike, as part of a day that also includes the magnificent meeting space and hearty, down-home seasonal flavors of the  Foundry Grill.  For a more upscale experience, the Tree Room offers fine dining that is consistently considered one of the state's top restaurants. If a day away from the city isn't enough, try "roughing" it in style with the property's rustic luxury lodges and guest rooms as your home base.
7. Parks Place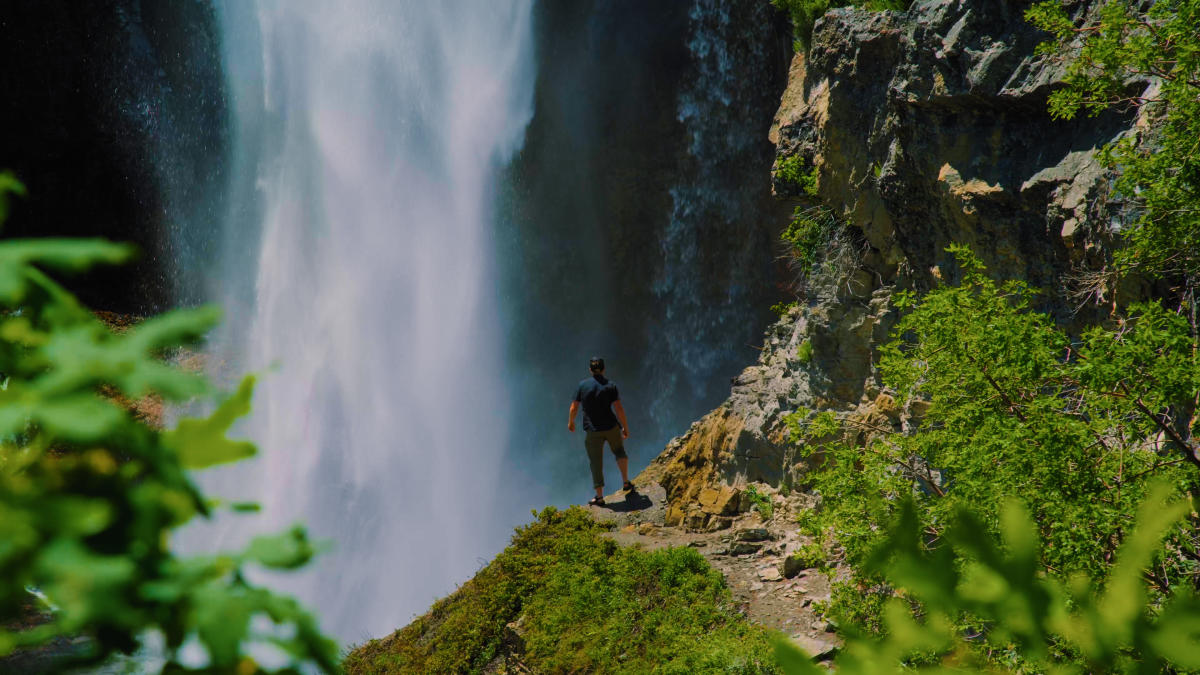 Utah Valley's beauty is a national, state, and local treasure. Don't take our word for it. Popular parks in Utah County include Timpanogos Cave National Monument, located in the heart of the Uinta-Wasatch-Cache National Forest; Utah Lake State Park; and Camp Floyd/Stagecoach Inn State Park. Deer Creek State Park is also nearby. Provo is also a natural jumping-off point to five national parks. Hiking meeting, anyone? Or, how about a post-meeting excursion to rejuvenate attendees for the days ahead?
Provo River Parkway is accessible via scooter or bike and leads straight into the mountains. Among the many waterfalls worth exploring, send your group to Bridal Veil Falls Trail, where a 600-foot double-cataract waterfall is a reward for one of the area's best hikes.
8. Thanksgiving Point of Interest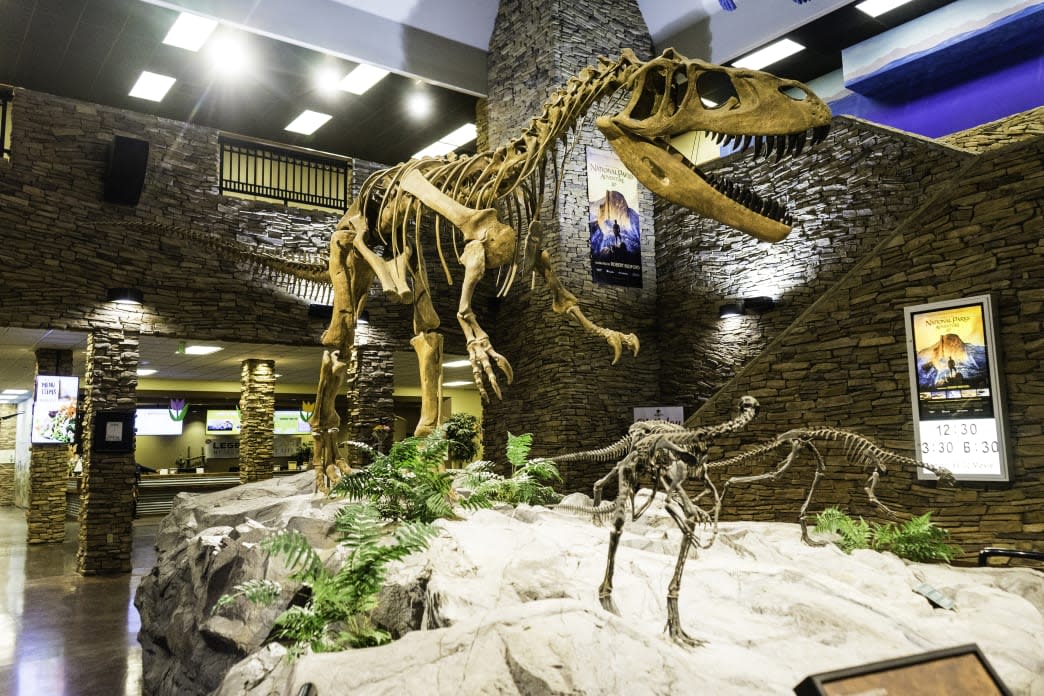 You don't need to be in the mood for turkey to get your fill of Thanksgiving Point, which is stuffed with iconic venues. Dinosaur lovers will flock to the Museum of Ancient Life, which counts among its assets 120 mounted fossils, 63 interactive exhibits and hundreds of smaller fossil remains, making it one of the world's largest permanent exhibitions of ancient life. Modern history is made on the same grounds with the 50-acre Ashton Gardens (made up of 15 themed gardens and a sculpture garden), where a renowned tulip festival occurs each spring with more than 250,000 blooming bulbs. The venues are available for off-site receptions or excursions. 
9. High Arts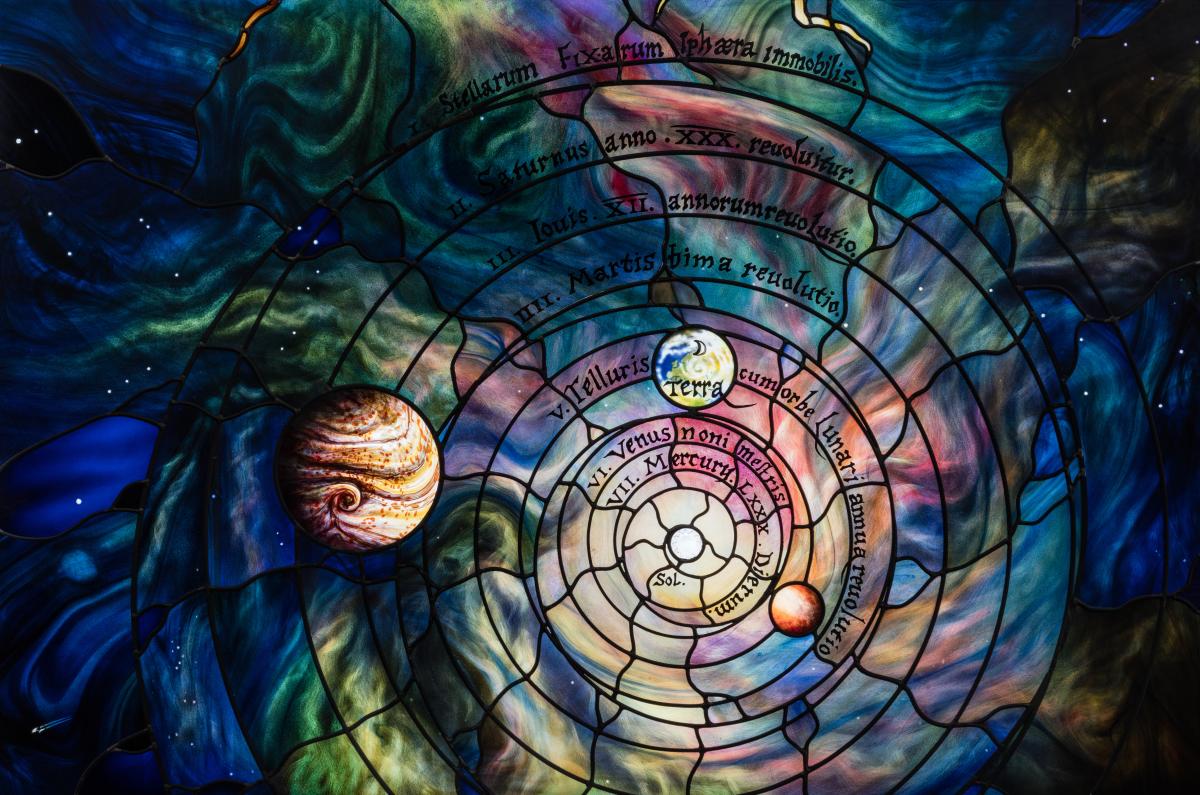 Stained glass reaches new heights at "Roots of Knowledge," an 80-pane tribute to the art of ancient storytelling. Found at Utah Valley University's Fulton Library, the striking window features individual interpretations of historic moments from Joan of Arc to the Civil Rights Movement. Plan an off-site lecture at the library or organize a tour to challenge attendees to find new ways to tell their stories.
10. Personal Touch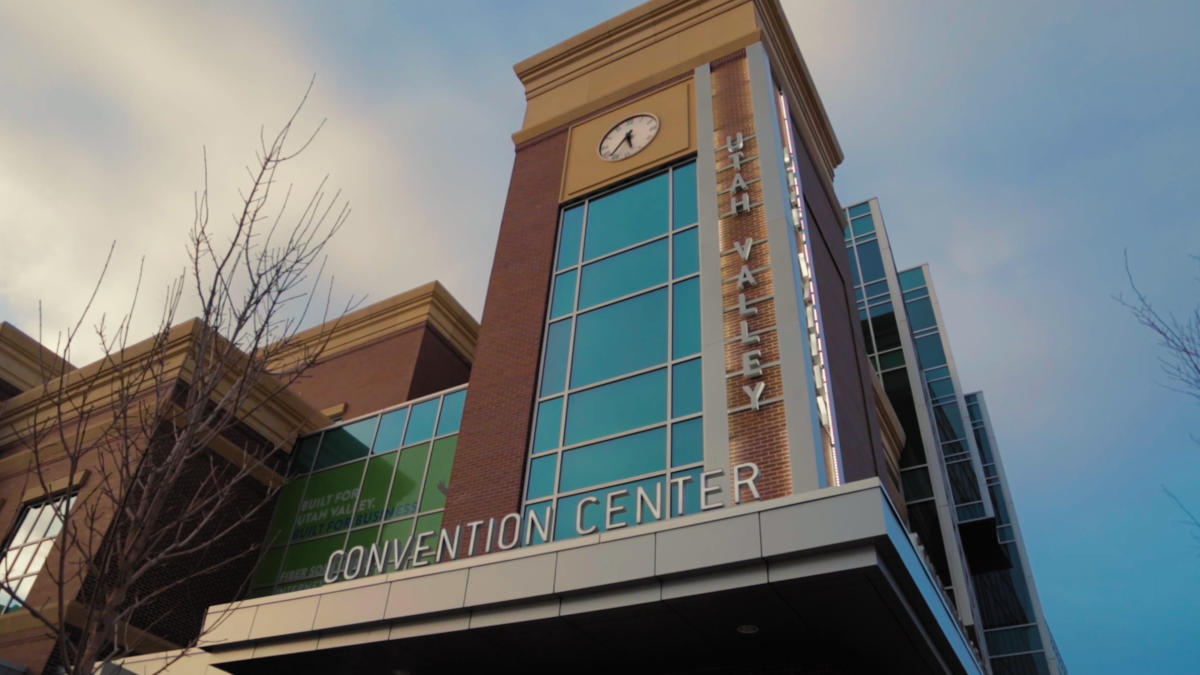 If you haven't gotten the point yet, everything about a conference in Utah Valley feels personal. The CVB staff, restaurateurs, hoteliers, and community at large take pride in their destination. As such, the hospitality industry takes a very hands-on approach to ensure your conference will be an experience to remember. Explore Utah Valley goes well beyond streetlight adornments to make a group feel welcome, giving a distinct advantage over large destinations where it's easy to feel like a small fish in a big pond.
11. On the Money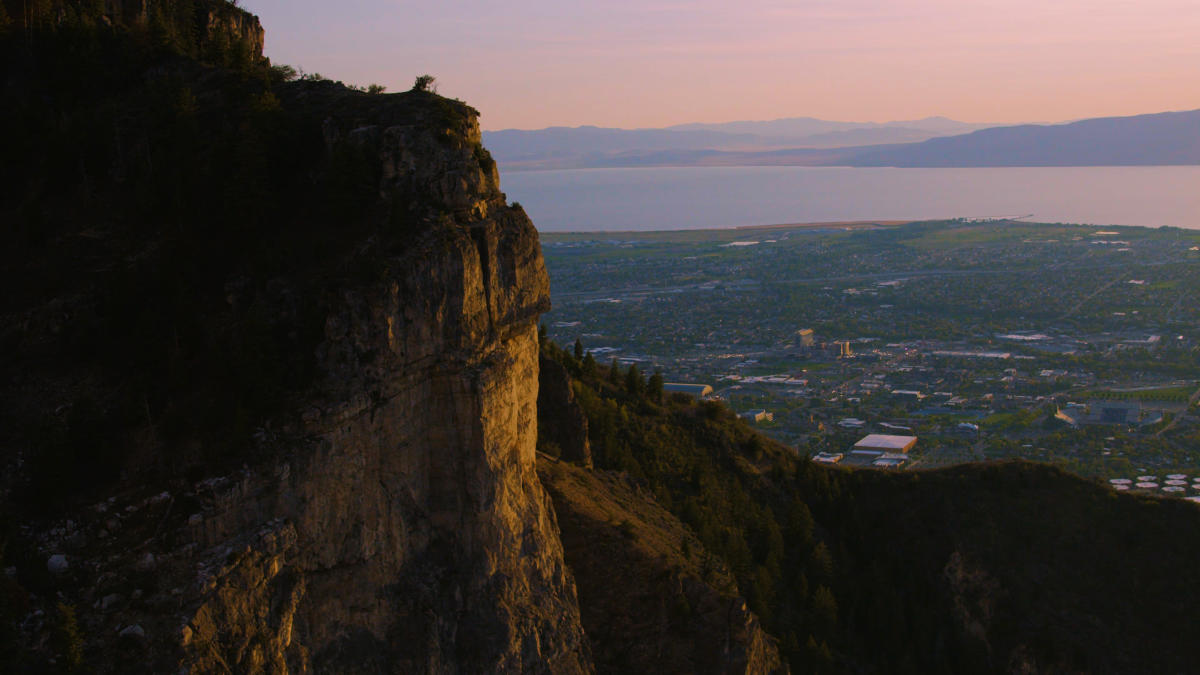 Friendly staff, smiling faces, and unique experiences are great. But come 2021, it will really pay off to bring your event to Utah Valley.  Explore Utah Valley is currently offering up to $30,000 in cash incentives for group travel and meetings. Contact a member of the CVB's sales team to get more details.