Exploring Provo and Orem has become easier with the installment of UVX--a free bus service that travels from the Orem Central Station to south of the Provo Central Station. It's a great way to get around for both locals and tourists or students. Here are fun things you can find along the route! Download a free UVX brochure here or find one on any UVX bus.
1. UVU Campus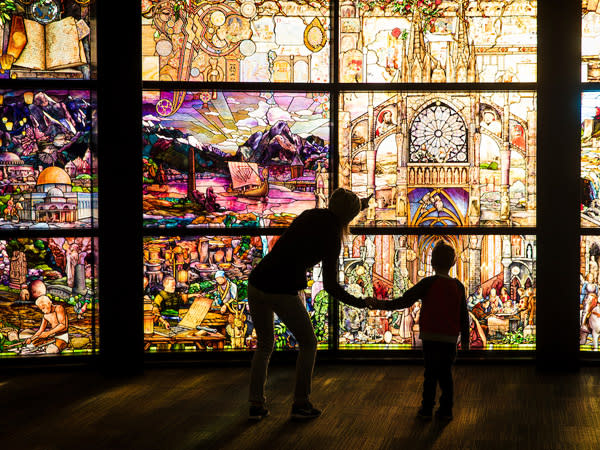 Which stop: UVU
Why stop here: UVU's campus is an obvious stop for UVU students, but visitors can also enjoy the many things to do on the campus. The new Noorda Center for Performing Arts hosts world-class talent, from Audra McDonald to the Utah Symphony and many others. Seeing a show there is truly an incredible experience. The UCCU Center also hosts great events, from circuses to gymnastic meets, to basketball games. A trip to campus wouldn't be complete without visiting the stunning Roots of Knowledge with 80 panels of colorful stained glass, depicting hundreds of historical scenes. There's also something going on at UVU!
2. University Place
Which stop: University Place
Why stop here: University Place is a conglomerate of exciting things to do. The mall is one of the best shopping centers in Utah Valley, with clothing stores like Downeast Basics and health and beauty stores like Bath and Body Works. Beyond shopping, visitors can attend one of the many family-friendly events at the mall, explore UVU's Woodbury Art Museum, or get something delicious to eat at P.F. Chang's, California Pizza Kitchen, or Los Hermanos (a local favorite for Mexican food!).
3. University Parkway Restaurants and Shops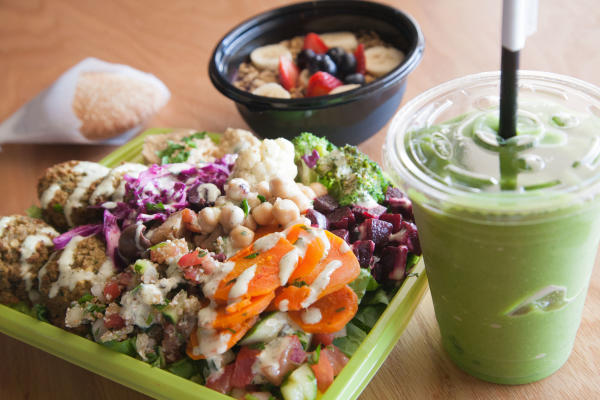 Which stop: Main Street; University Parkway; 2230 North
Why stop here: Each of the stops mentioned has dozens of restaurants within short walking distance of them. Find local eateries, such as the health-conscious Aubergine & Company, Shoga for sushi, Mora Iced Cream, and Pizza Factory. Some chain restaurants found at these stops include Cafe Rio, JCW's The Burger Boys, Chipotle, Tucano's, and Texas Roadhouse. These just scratch the surface of what you can find, so hop off the bus and explore with your tastebuds to find what makes you happy! For grocery shopping, visit Sprouts Farmers Market, a neighborhood Walmart, or Trader Joe's. Other fun places to shop at include JOANN Fabrics, Missionary Mall, Deseret Book, Michael's, and Sally Beauty.
4. BYU Sports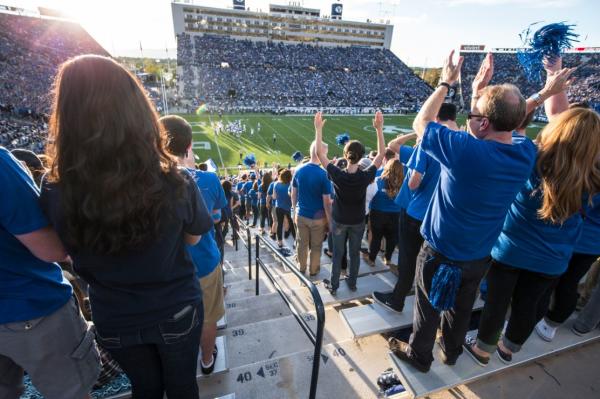 Which stop: BYU Stadium
Why stop here: The most popular and attended sport at BYU is football! Home games are held at the LaVell Edwards Stadium, which is right where UVX drops people off. They even add more buses to the route during game days to accommodate the larger crowd. For people traveling from out of town, using UVX is a great way to save time and not worry about parking! Other sports that can be easily reached from this UVX stop are baseball (at the Miller Park) and Basketball (at the Marriott Center). 
5. BYU Campus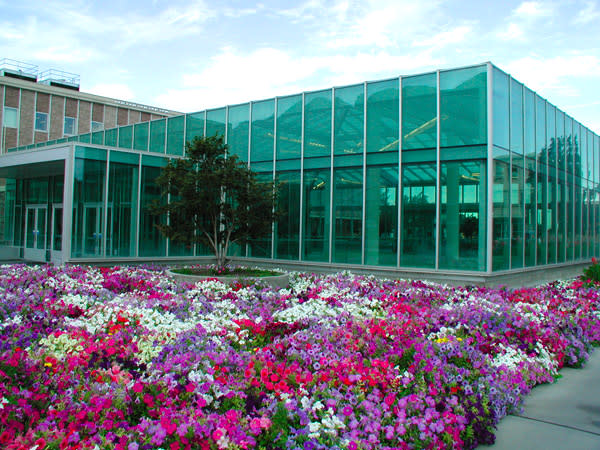 Which stop: BYU South Campus; Joaquin
Why stop here: Many iconic locations can be found on BYU's campus, including the Creamery on 9th (try Graham Canyon ice cream or a mint brownie!), and the Wilkinson Student Center. At the latter, visit the BYU Bookstore, go bowling in the basement, attend an open mic night at The Wall, or start a guided tour of BYU's campus. Visitors can also go to the library and start their family history or see the Special Collections, holding works from Walt Whitman, Louisa May Alcott, and others. For fun, visit BYU's planetarium, Museum of Art, or Harris Fine Arts Center for an incredible play, symphony, or dance performance.
6. Provo Rec Center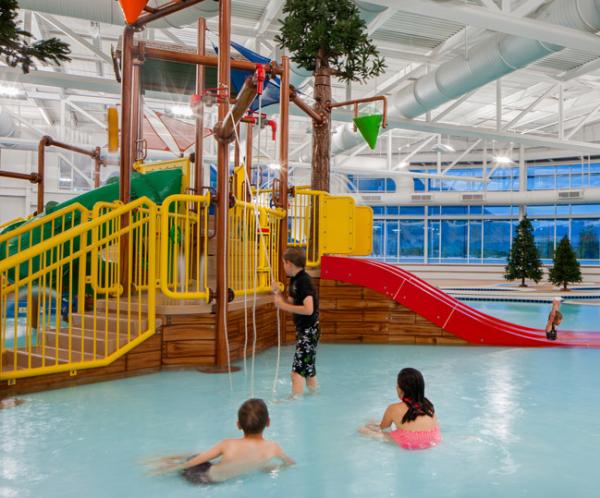 Which stop: Academy Square
Why stop here: The Provo Recreation Center is a great place to spend time with friends and family. Their most popular features are their pools--two indoor (that are open year-round) and two outdoor (only open in the summer). The pools are a lot of fun for all ages, with a lazy river, platforms for jumping, a mini rock climbing wall, and swirly slides. Beyond swimming, you can also play many sports, such as racquetball and basketball or hang out at the skate park.
7. Provo City Library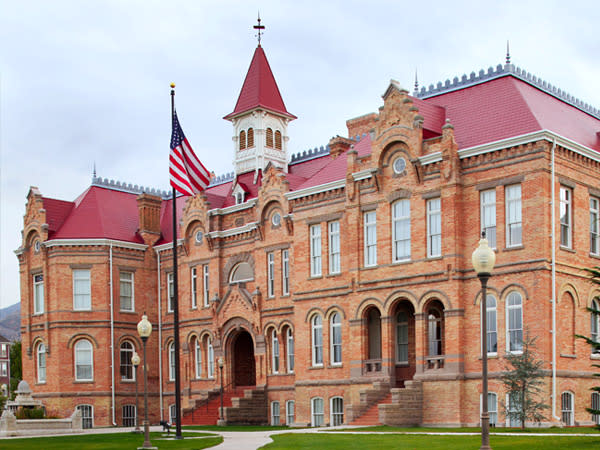 Which stop: Academy Square
Why stop here: Once you get to the Academy Square station, the Provo City Library is easy to spot and access. The building is historical and has gorgeous red brick, and the inside is full of great things for both visitors and locals. Visit the library to read the latest books, use the free computers, attend an event, or see an exhibit. You can find art, history, and science at the library, as well as a variety of kid and teen programs, like the fairy tea party and board game night.
8. Downtown Provo Attractions and Shops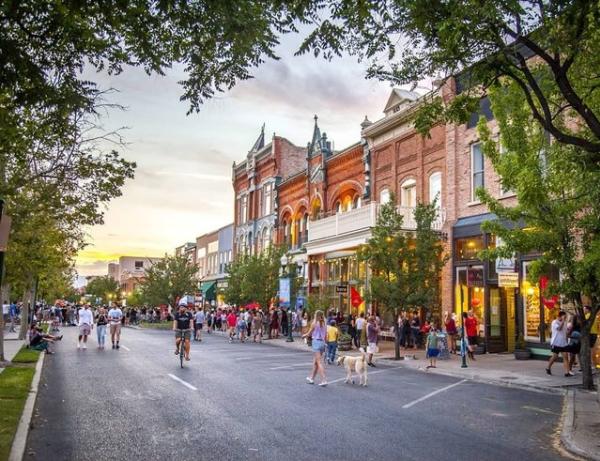 Picture Credit: @brandonanderson36
Which stop: 300 North, Center Street
Why stop here: Between the escape rooms and ax throwing, the fun never stops in Downtown Provo. Visit on the first Friday of the month for the art stroll, or visit any other evening to enjoy the atmosphere and attractions. There are two comedy clubs that hold weekend shows, a fish spa, a karaoke place, a soap factory, a board game cafe, and events to look out for on Center Street. For those who love all kinds of shopping, check out Unhinged, Taylor Maid, Flags and Stuff, and Cats Cradle Antiques and Art.
9. Downtown Provo Restaurants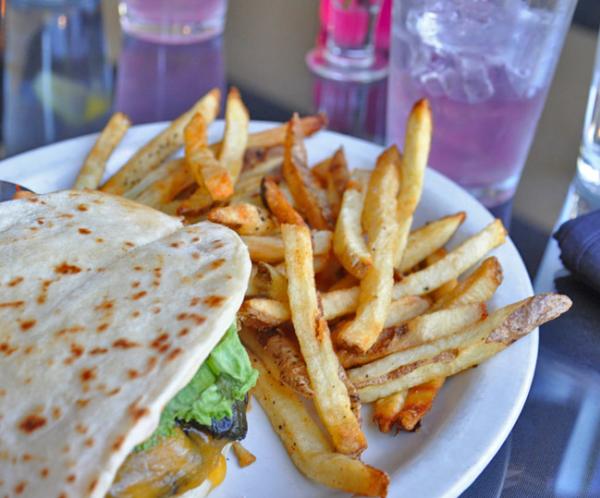 Which stop: 300 North, Center Street
Why stop here: The food scene in Downtown Provo is exciting and noteworthy. There are dozens of local restaurants that represent food cultures from throughout the world. India Palace and Bombay House are amazing Indian restaurants. For delicious Latin American food, check out Lucy's Brazilian Kitchen or Se Llama Peru, and for real traditional Japanese food don't miss K's Kitchen. If you're simply craving a burger and fries, try delectable variations from Chom Burger, Black Sheep Cafe, or Bruges Waffles & Frites. For dessert, indulge in a pastry at Fillings & Emulsions or local ice cream at Rockwell Ice Cream Co.
10. Provo Towne Centre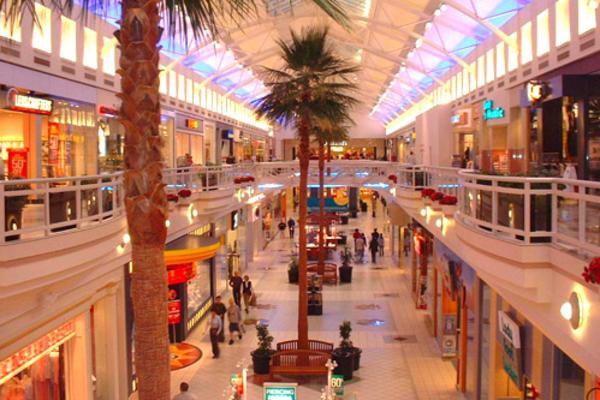 Which stop: Towne Centre Blvd
Why stop here: Provo Towne Centre is more than just a mall--it is an attraction with shopping, restaurants, and fun activities. This UVX bus stop allows you to see a play at An Other Theater Company, go axe throwing at True North Axe Throwing, solve an escape room at Escape Prose, see a movie at Cinemark, and ride the animal riders throughout the mall. It's a great place to visit for all ages and interests!
With the help of UVX, finding what makes you happy in Utah Valley is even more effortless. Hop on any of the buses to get a free UVX brochure or download one here. For more information on transportation to and within Utah Valley, see our getting around page. To learn more about UVX and every stop on it, see our UVX page. Have a fun ride!
To discover great itineraries for your time in Utah Valley, see our day trips and itineraries page. For more adventures, see our things to do page.