Exploring Utah Valley using UVX
Free, fast and simple to use, UVX is a great way to access some of the best attractions in Utah Valley. No doubt you'll find your happy here! Gather the whole family and explore these urban destinations along the UVX route. Did we mention it's totally free?
Go places with the official UVX map
See all of the stops and everything in between with the convenient carry-on map of Utah Valley and the UVX route. You can find one at both BYU & UVU campus as well as any UVX bus or read the digital version online.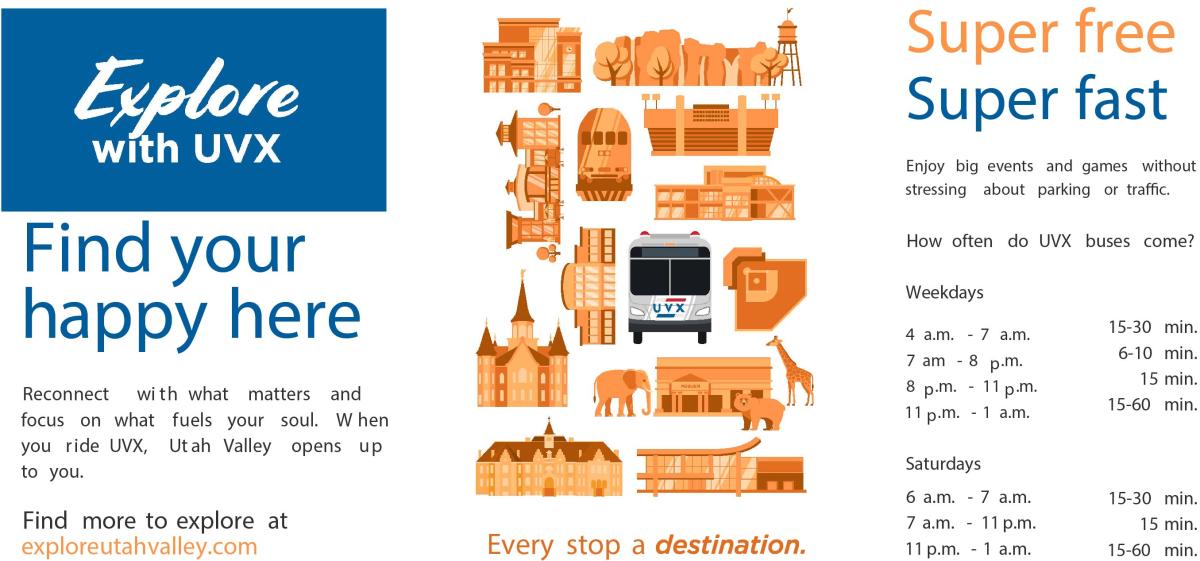 Explore more with the FrontRunner