It was a beautiful summer day and we knew we wanted to get outdoors to soak up some vitamin D. American Fork Canyon was calling our name. We loaded up the climbing gear and we set off on an adventure, anxious to get up on the rock.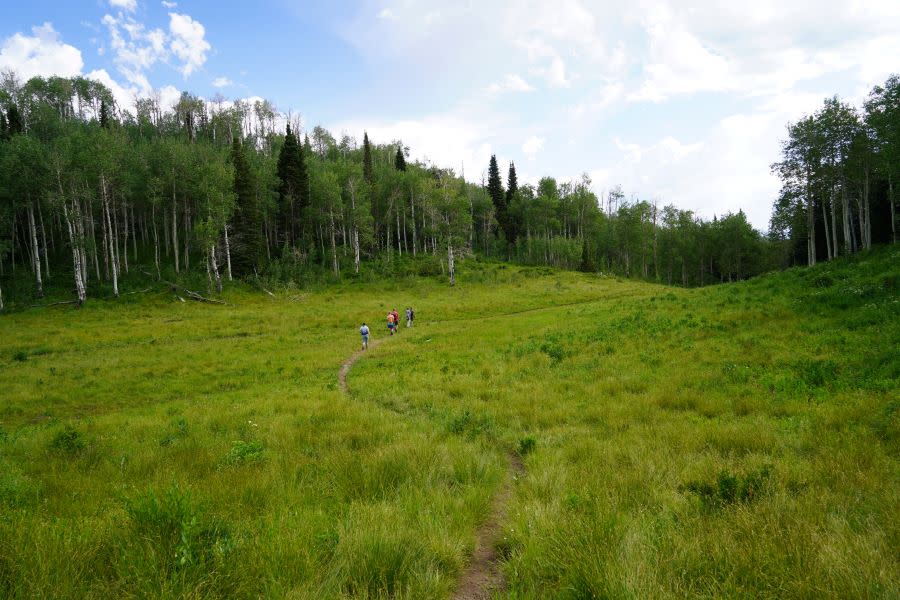 We could smell Joe's Cafe from a mile away. I have no idea how it happened, but the car seemed to pull itself right into the parking lot. This small detour resulted in one of the best omelets I have had in a long time. The southern hospitality of Joe's is welcoming and makes you feel immediately at home. We lucked out as the line to get in was relatively short. As our boys read the menu they noticed that some items listed bacon twice. A young man's dream. When their meals showed up we quickly realized that this was not a typo. Joe does not go thin on the bacon. Joe prides himself on his grits and now we know why. Saying our good-byes we made our way back to the car.  
Realizing we needed another PAS (Personal Anchor System) we made a second detour to Mountain Works. We found what we needed and had an opportunity to talk with the owner about some places to climb in American Fork Canyon. He took the time to find out our level of climbing and recommended where to go as a family based on our ability. On this particular day, he recommended we head up to Membrane Wall or Hard Rock Wall. 
Pro Tip: Try some Joshua Tree chalk. It won't dry your hands out as quickly as other chalks and they have some fun scents such as Flower Power, Fire or Ice. Our favorite is Flower Power which smells like lavender.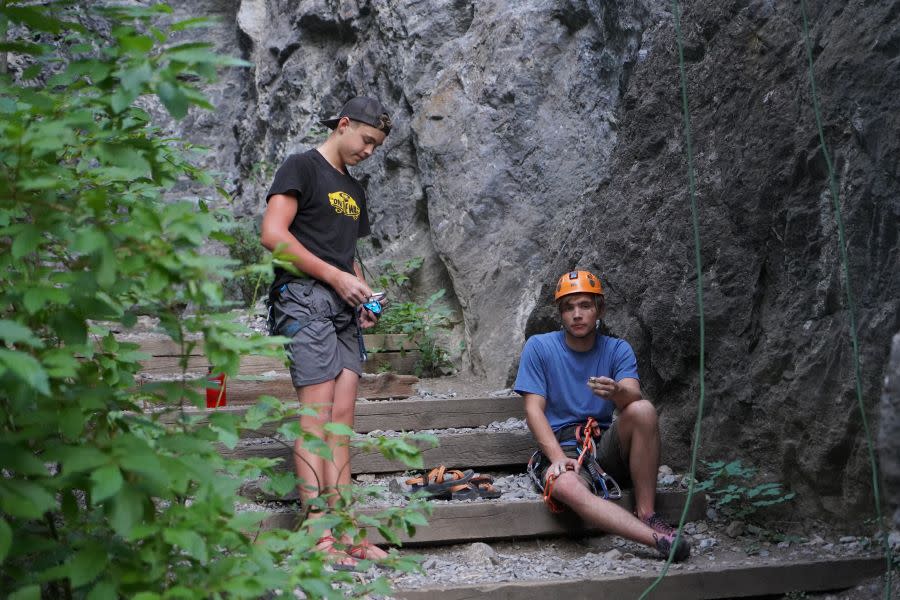 American Fork Canyon has a fee of $6 per car or if you have a National Park Annual pass you are set to go. Today there are 560 sport routes up this canyon and over 45 different crags. A sport route means that the climb is bolted and the climber only needs quickdraws to climb. A crag is an area or wall where there are several different climbs. So to say there is something for everyone in American Fork Canyon is 100% accurate. 
Fun Fact: Up American Fork Canyon in the Hell's Cave area there is a climb that is rated as a 5.13d. This was, at one point in history, the hardest climb in the world and drew famous climbers from all over who attempted to conquer it. It is still not uncommon for climbers to travel to American Fork Canyon to test their skill. 
Getting to Membrane Wall can be a little tricky. In order to get there, you must cross the river. On a log. Ten feet above the rushing waters. The good news? There is an overhead line you can hold to keep your balance. It is easiest to look 5-10 feet ahead of you instead of directly down at the flowing waters while crossing.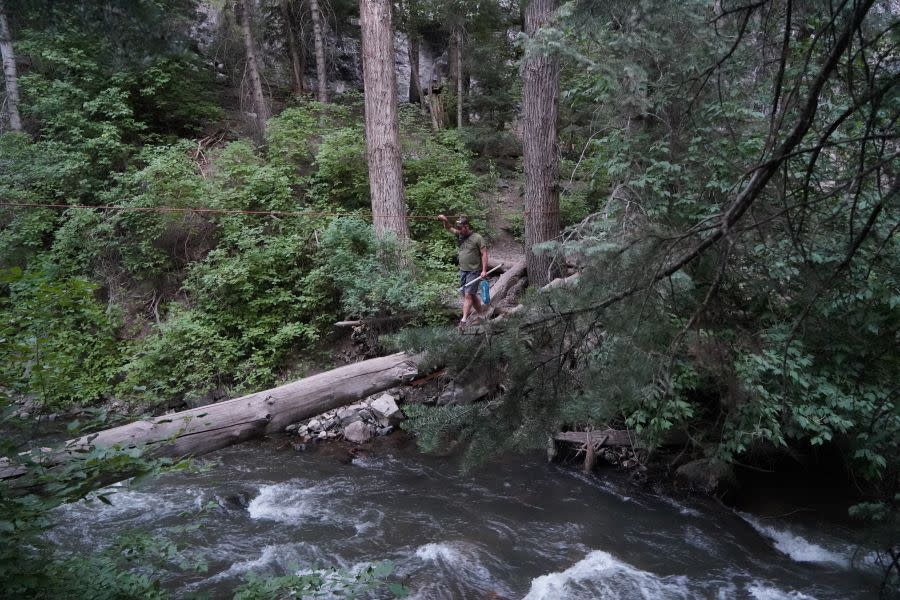 Membrane Wall is not for beginners, but for intermediate to advanced climbers. Some of our favorite climbs were Butterfingers, Caress of Steal, Insane, In the Membrane, Steal Monkey and Mucus. Membrane offers steep vertical climbing and nice sustained overhangs. This area is often in the shade during the summer and due to its close, easy approach, popular for families and people climbing as a group. 
A great place for beginner to intermediate climbers is the B-52 Wall. This approach is also short, flat and well-shaded for families and groups. Climbs in this area range from advanced beginner to advanced meaning most people in your group should be able to find a climb they can be successful at.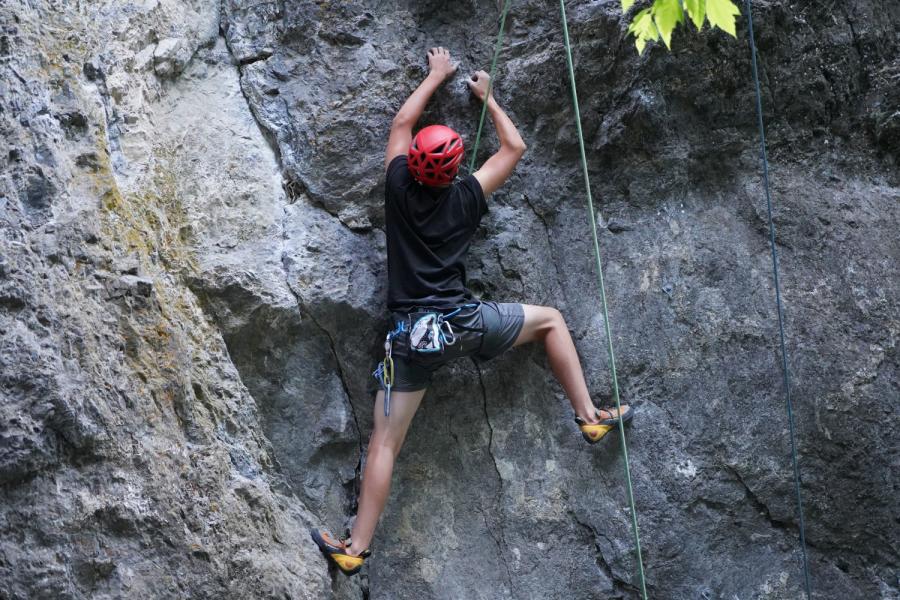 One more place we enjoyed climbing was Hard Rock Wall. 
It is great in summer as it is in the shade with a steep approach. Climbs range from beginner to advanced and this wall is home to some of American Fork Canyon's easiest routes. Some of the first bolts on this crag are set a little higher off the ground so bringing a stick clip is recommended to clip your first bolt before climbing for safety reasons. 
Rockapella is a classic climb in this area that will put you high above the canyon floor with a beautiful view worth taking in once you have reached the top of the climb. You may have to wait for a turn on this climb as it is quite popular. Be careful hiking out from this wall as it dumps you quickly back onto the road and cars cannot easily see you. 
Here's a reminder that if you hear someone yell "rock", you should NOT look up. You should instead move as quickly as you can into the wall. The idea is that, as the rock falls towards the earth, it will bounce off and away from the wall. I usually take photos and enjoy watching my family climb. When I heard my oldest son yell "rock," I looked up to make sure the rock wasn't going to hit me and was immediately hit square between the eyes with a sharp-edged rock on the bridge of my nose. Make sure you always carry your first-aid kit!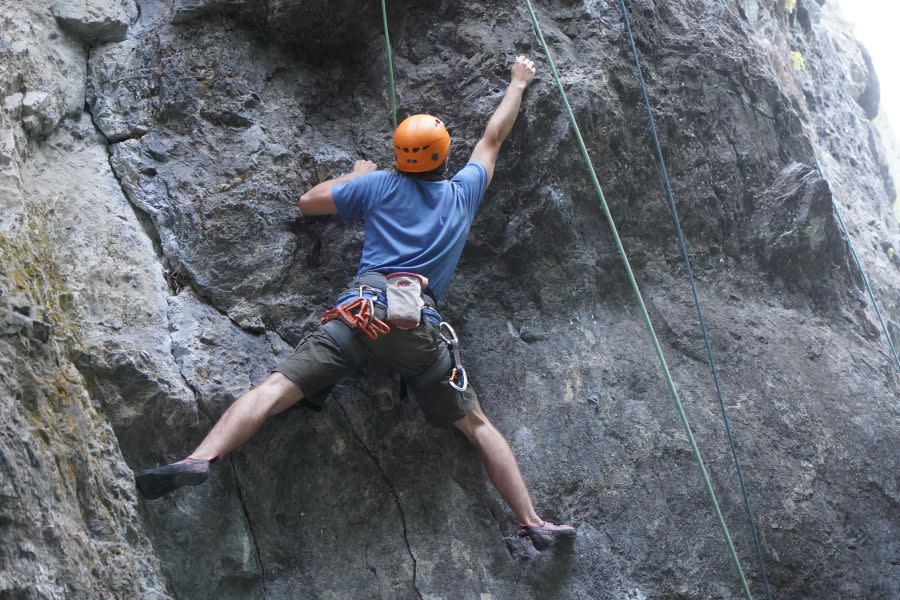 Some other safety tips to consider:
Climb within your ability level
Always wear a climbing helmet
Double check harnesses, knots, anchors, and all other safety equipment
Double check the rope and belay device
Always pay attention
Always climb with the rope over your leg
Work on training yourself when you hear someone yell "ROCK" for your default reaction to be to hug the rock wall. The rock will miss you or glance off your helmet.
Check out some of these articles for more safety information and tips: 
National Park Service Staying Safe while Climbing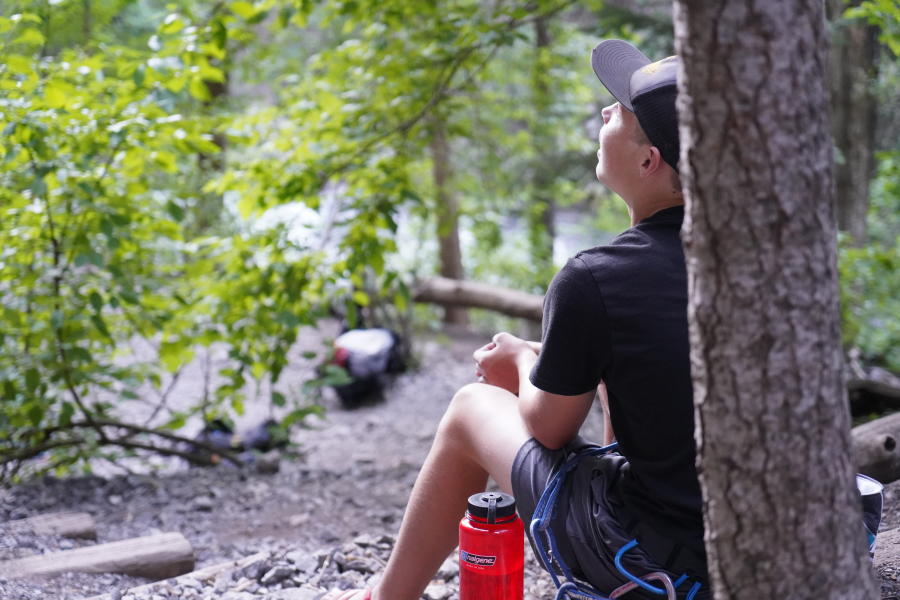 With my newly scarred nose, we called it a day. As we were packing and cleaning up the gear, one of the boys caught the end of the rope as it was being pulled down from the top of the climb. Why is this significant? In our family it means that person gets an Oreo shake so we stopped at the Purple Turtle, a local burger shop, on the way home from American Fork Canyon to pay up.
All in all we had an excellent day and look forward to heading back up to conquer more routes in our world class climbing canyon.  
Happy Climbing!
_________________
For more things to do in Utah County, check out some of Explore Utah Valley's Summer Adventures here!
Check out Carri's mountain biking adventure here as she participates in the Mad Dog Cycles Ride & Seek!