It is that time of year! The snow has melted, the tulips have sprung and we are firmly in "third spring" here in Utah. For those who may be new to our area, it is not unusual to have winter followed by first spring, back to winter, second spring, back to winter and finally third spring. I have been looking forward to warm evenings, cool breezes and this year's "Ride & Seek".
This year is going to be better than ever. What is "Ride & Seek"? The name alone incites excitement and mystery.
Mad Dog Cycles has outdone themselves. Every week they will be hiding water bottles filled with amazing prizes well worth your time to seek. The first prize was given from Trek Bicycle and the second from Bahama Bucks. The big news? Two of these bottles will be worth $1,000 cash. If that doesn't light a little fire under your tires, I don't know what will. 
The Ride & Seek program extends over 25 weeks and the trails are all located here in Utah County. Grab your bikes and join us as we participate in Mad Dog Cycles Ride & Seek.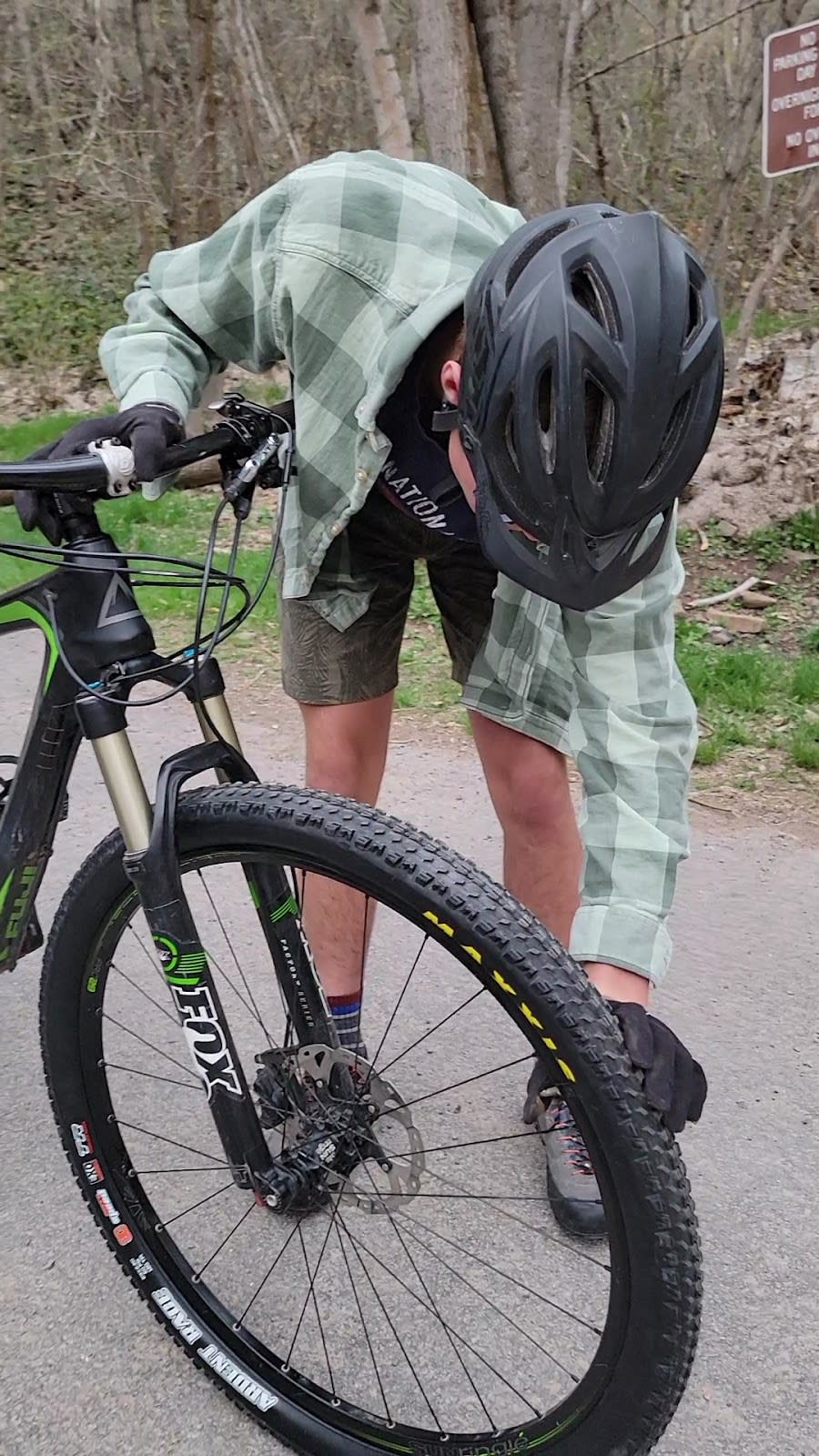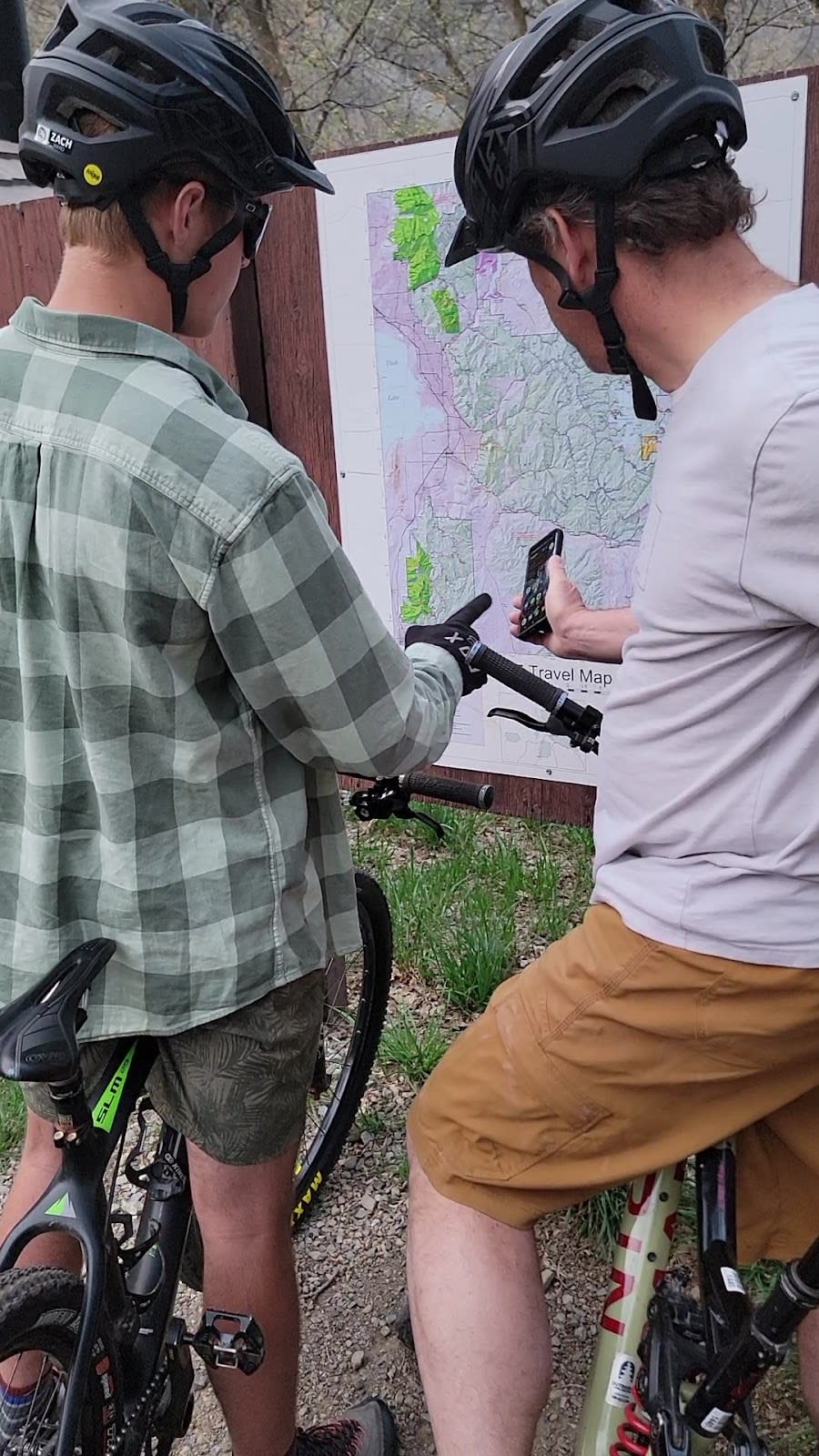 As you may already know, on our @JoyofAdventuring Instagram account, we are advocates for outdoor family time. Outdoor experiences are a fantastic way to get your kids active and to connect with your teens. It allows for fun screen free time and when we aren't distracted we are better able to communicate, listening to what our kids, friends or spouse has to say and build stronger bonds. 
The "Ride & Seek" is a perfect weekly family activity. Kids everywhere are excited to try and find the hidden water bottles and prizes, that is, if they can find it before their parents. Team parents here. Finders keepers. 
Getting involved is simple. Follow @MadDogCycles on Instagram and on Facebook. Each Saturday clues are posted and the seeking begins. They typically post the clues Saturday morning or early Saturday afternoon on one or both of their social channels. I checked both accounts throughout the day until I saw it pop up. 
With our clue in hand, we headed out on our first Ride & Seek attempt. We pulled the bikes out of the garage which was a chore in itself. Thank goodness spring cleaning is right around the corner! After pumping up tires, tuning up a few gears and squishing myself into my spandex bike shorts, we were ready to seek.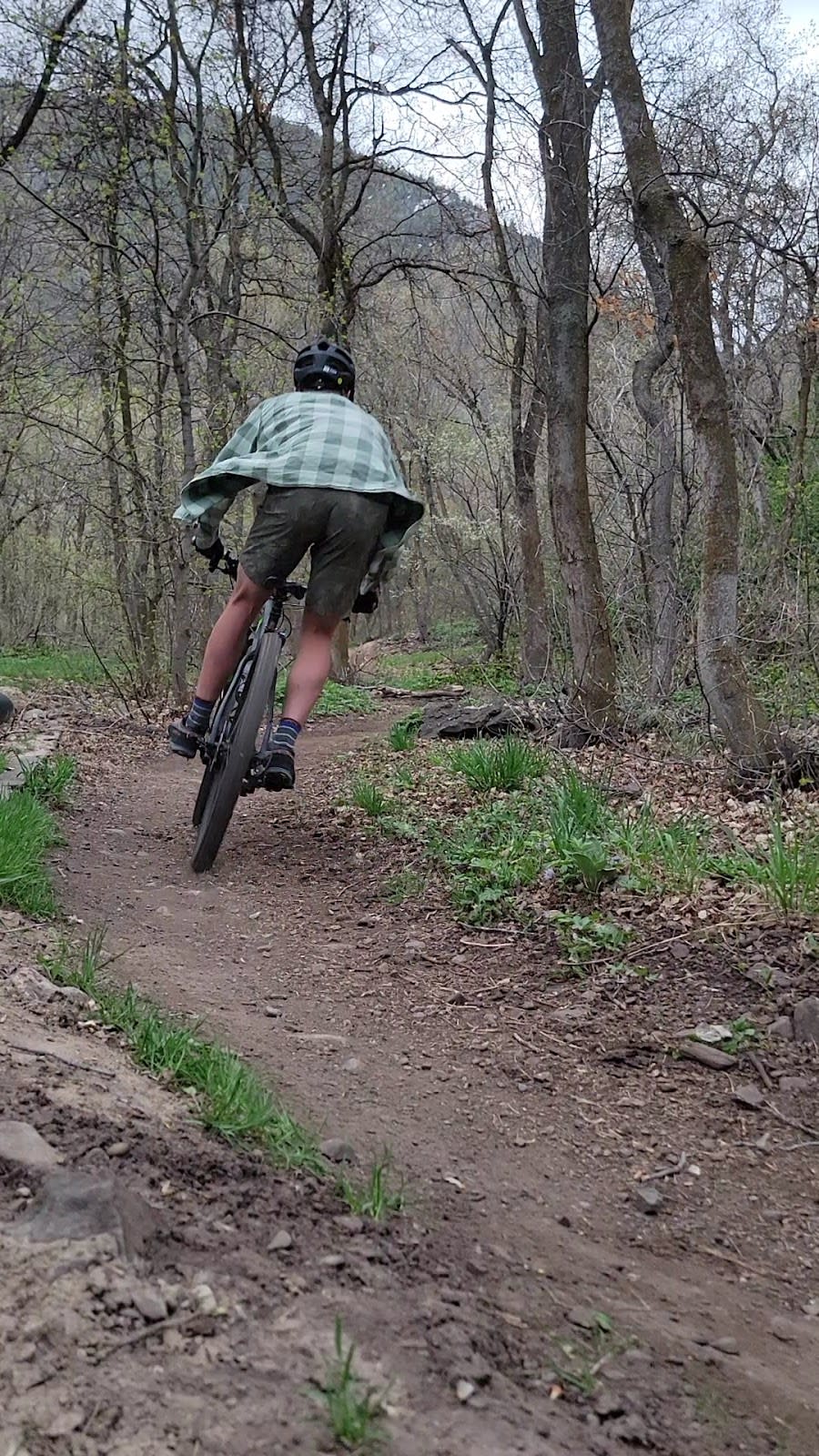 We studied the first clue. A pile of rocks with a water bottle in the mix. We noticed the trail seemed to be dirt instead of asphalt. That narrowed it down some. The clue told us it was in south Utah County which narrowed it down even further. We were debating whether to try Whiting Canyon or to head over to Payson. Whiting Canyon won out especially when the second clue was "It's NOT up Payson Canyon".
We drove up to the trailhead and rode the trail in search of the prized water bottle. Visiting with friends along the trail, bathing in the sound of the tires across the dirt and feeling a bit freer as the wind whipped through our hair, we got skunked. Or in other words, we did not find the prize. 
Even though we did not find the prize, we didn't go away empty handed. We added a fun memory to our hat, time spent with loved ones and renewed our appreciation for the outdoors. Arrianna Huffington stated thriving in life is more than just being successful in terms of money and power, but it was about living a life well. Here's to living a life well and seeking out opportunities that allow us to do that.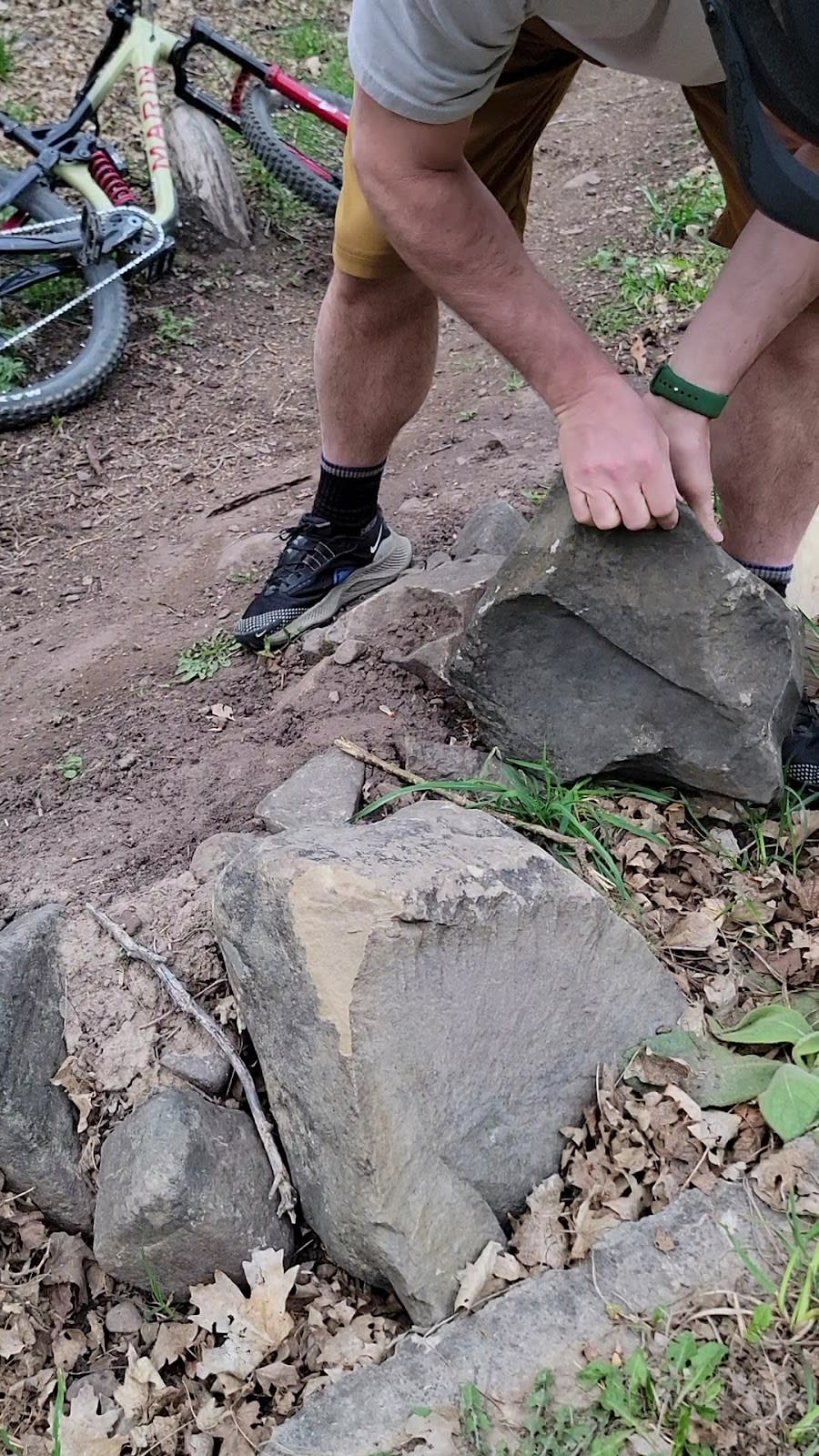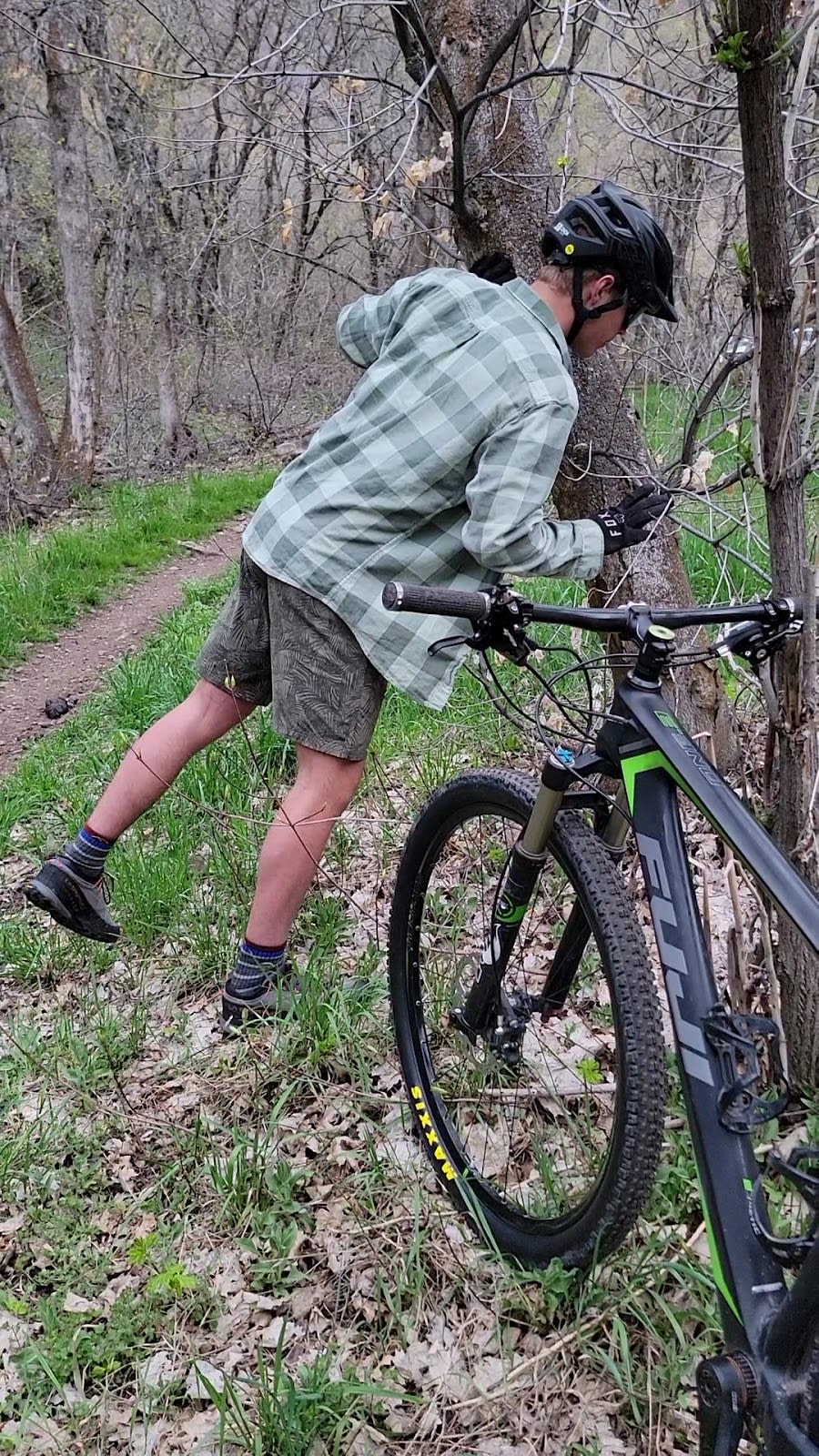 As spring is in full swing and we get back out on the trails let's all remember to be courteous and follow good trail etiquette. 
Good trail etiquette looks like:
Yielding to uphill riders

Not blasting music

Avoiding trails that are muddy so we don't damage our trails

Saying hello to those you meet on the trail

Biking in control at all times

Following all posted signs

Practicing Leave No Trace principles

Not blocking trails or stopping where you can not be seen
It is good practice to carry supplies to fix a flat tire, a small first-aid kit, water, snacks, and sunscreen. Remember to lend a hand to others on the trail at every opportunity. 
Happy Riding!
For more ideas on fun things to do as the weather warms up, check out these Outdoor Summer Adventures in Utah Valley!