Here in Utah Valley, we are known for our outdoor adventures. With the enormous Wasatch Mountains to the east and the vast Utah Lake on the west, the discoveries and activities in nature are endless. With so many options, we decided to narrow it down to the top 10 places that you need to explore for yourself this summer!
1) Zip Tour at Sundance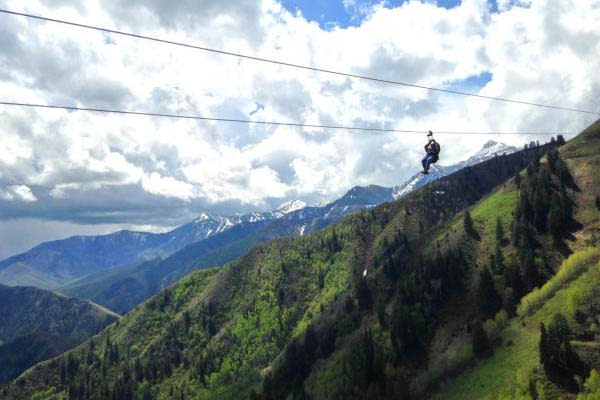 Sundance Mountain Resort is one of the most popular places in Utah Valley, and for good reason! There is so much to do there, including a spa, an outdoor theater, and amazing restaurants, but one of our absolute favorite things to do there is ziplining! With over 2,100 feet of vertical drop, it is the biggest drop of any zipline tour in the United States. Not only will you have a rush of adrenaline and so much fun going up to 65 miles per hour, but the views from the zipline are amazing, overlooking the breathtaking surrounding mountains and forest.
2) Find a Waterfall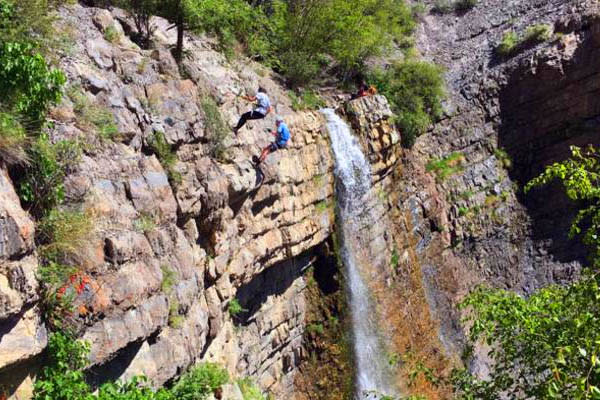 One of the best ways to cool off on a hot summer day is to find some water and play in it! We have many hikes in Utah Valley that lead to a water source! Some of the most popular waterfalls are Bridal Veil Falls in Provo Canyon, Grotto Falls off of the Nebo Loop, Stewart Falls between Aspen Grove and Sundance, and Battle Creek Falls in Pleasant Grove. Each are beautiful, easy to get to, and fun to splash around in!
3) Visit Timpanogos Cave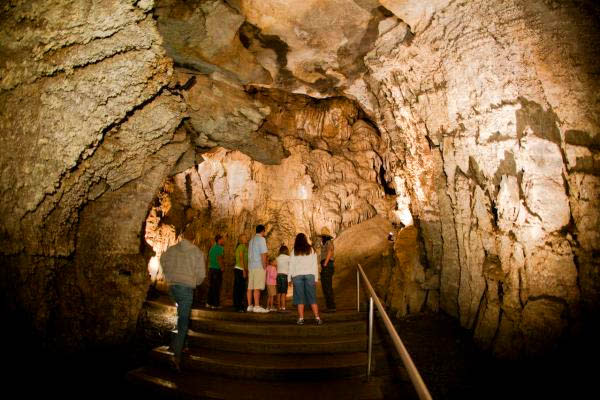 Timpanogos Cave National Monument is known for being one of the best cave experiences in the U.S. Open mid-May to mid-October, you get to the cave by first taking a steep, paved 45-minute hike up to the cave. Once you arrive, enjoy a ranger-led tour through the cave. You will have the opportunity to see many different unique rock formations, bats, and striking colors of stones. Be sure to book your Cave Tour tickets in advance. 
4) Go Jet-Skiing on Utah Lake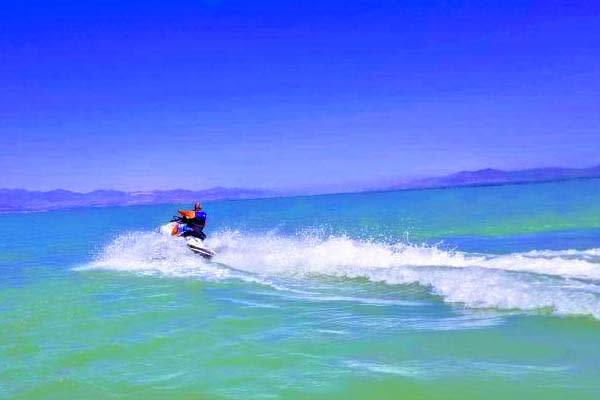 Nearly 24 miles long and 13 miles wide, Utah Lake is a vast and uncrowded lake that makes jet-skiing on it so much fun. Going speeds of up to 45 mph, you can ride for a long time and not worry about anyone being in your way. The wind in your face and the water splashing are great complements to the thrill of going over waves. Most jet-skis can hold up to three people, or you can brave the waves alone. Jet skis can be rented at various places near the lake, including at Utah Boat and Jet Ski Rental in Orem. Lindon Marina offers a variety a rentals including paddleboard, kayak, canoe, and pedal boat. And check out Bonneville School of Sailing for a Sunset Sail. While at the lake, check for warning signs, and be sure to take precautions to stay safe and be smart in the sun!
5) Go Tubing Down Provo River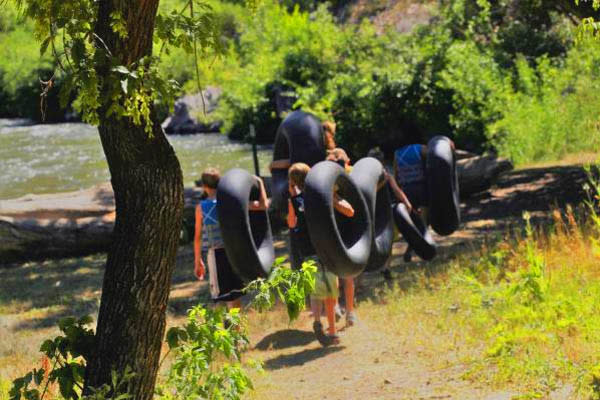 The Provo River leads from the mountains of the Uintah-Wasatch-Cache mountain range to Utah Lake, but right outside of the city of Provo, within the Provo Canyon, is an excellent spot to get some tubes and float down the river. Rent a tube from High Country Adventure or BYU Outdoors Unlimited. High Country Adventure also offers rafting and kayaking rentals. Don't forget to wear a life jacket and bring the sunblock!
6) Go Rock Climbing in the Mountains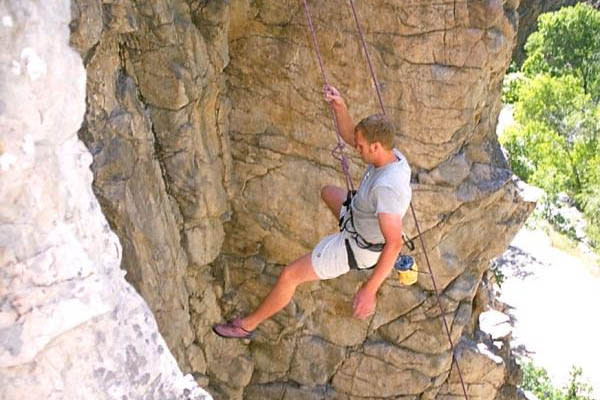 Rock climbing is only possible where there are a lot of rocks and cliffs, and in Utah Valley we have that. If you venture into American Fork Canyon, you will be able to find various spots that are popular for rock climbing. When you go, be sure to wear the proper equipment, including a helmet, and never go alone. If you are not experienced in rock climbing, go with somebody who is experienced and maybe even try practicing at a local indoor rock climbing gym beforehand, such as The Quarry or Momentum!
7) Go Hiking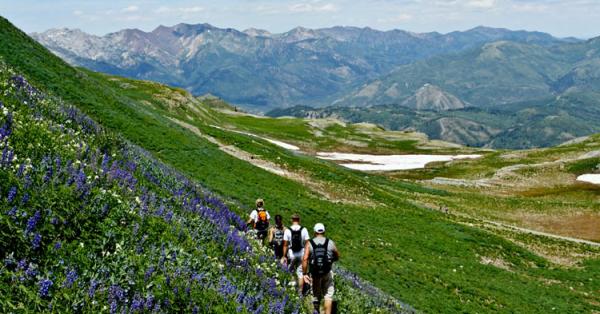 Hiking in the Utah Valley Mountains offers a special tranquility. Now you can explore Utah Valley's trails with our new trails map! Download the Wander App to take our trails map offline for free. This map will help you select a hike and navigate you to the trailhead. 
8) Hit the Trails on a Bike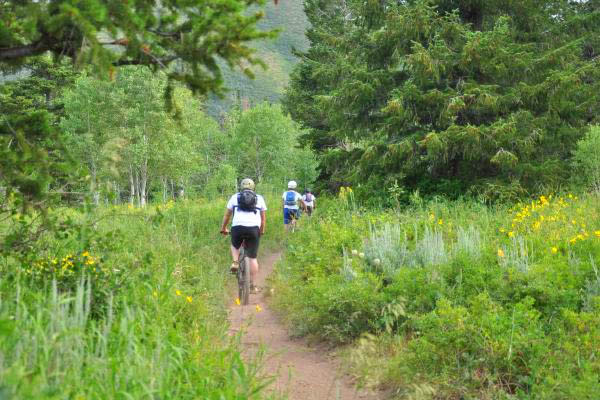 There is nothing quite like mountain biking. Some trails offer a peaceful serenity as you bike along, while others are very challenging and require a lot of endurance. No matter the trail though, you are sure to find beautiful scenery and have an exciting time. View our new trails map mentioned above and download the map for offline use with the Wander App for free, or simply scroll through our hiking list to find the right trail for you.
9) Go Camping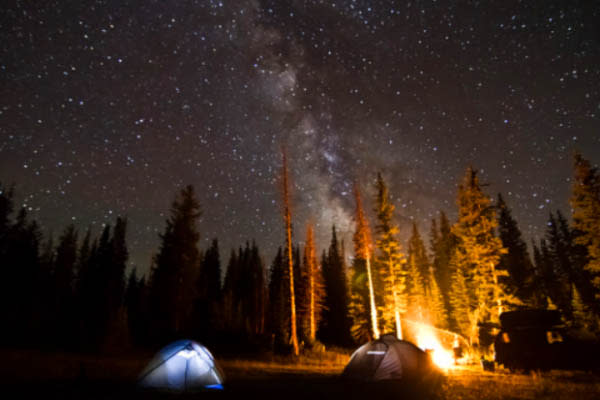 Camping is an amazing way to adventure outdoors. There are many spots within the Uinta-Wasatch-Cache mountains to go camping, where you can sleep in a tent or on a hammock under the stars and roast s'mores at a campfire. Many campgrounds are also very close to hiking trails, lakes, and other fun outdoor adventures.
10) Visit CLAS Ropes Course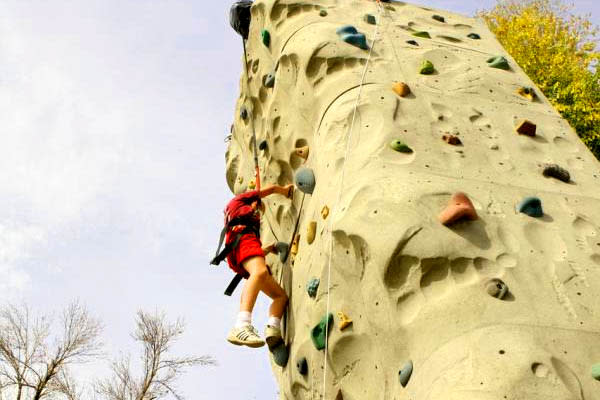 CLAS Ropes Course is an exciting outdoor attraction near Utah Lake. The Provo River runs next to it, so some of the activities offered there are canoeing, group cruises, and paddle boarding. On land, there is a giant swing, a zip line, team-building courses, and a rock climbing wall. The Adventure Park takes you on a ropes course, high in the air. We recommend taking a group of friends or your family to make the most out of all the adventures offered there!
There are so many ways to enjoy the outdoors in Utah Valley, so get out this summer and have fun! Tag your adventures on social media with #exploreutahvalley.