Let's face it, sometimes you just need a girls' night out, whether after a long day at work or school or just a long day with your kids! Fun girls' night-out ideas are easy to find in Utah Valley, so grab your girls and party it up with one of these awesome things to do in Utah County! And yes, these are even great moms' night out ideas too. 
---
Shopping: The obvious girls' night-out activity
Shopping is the quintessential girls' night out in Utah activity! There are many great places to shop around Utah Valley, with places to shop around Utah Valley, with both local and chain options. Here are some places to shop till you drop!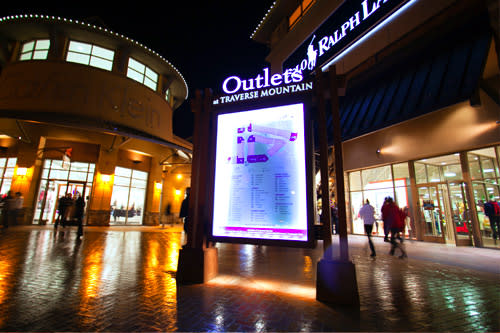 1) Outlets at Traverse Mountain was the first outlet mall in Utah Valley. The gorgeous mountain backdrop will match the high you feel when you find that perfect pair of shoes!
2) University Place is one of the best malls in Utah, with popular stores including Downeast, Forever 21, and H&M. This is also a great place for those into window shopping with your gal pals!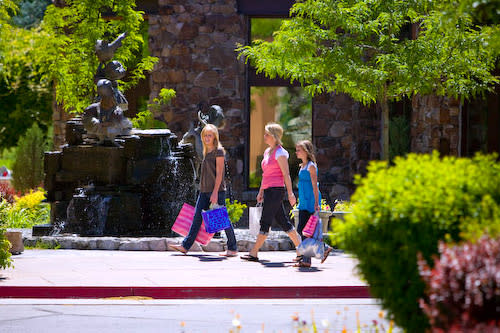 3)  Provo Riverwoods has the cutest boutiques and some delicious restaurants. Also, if you're with your mom friends, you could probably all agree that a visit to the True Rest Float Spa there is in order!
4) Provo Towne Center offers your classic mall experience, including a connected Cinemark, in case you're wanting to watch the latest rom-com. Friends who watch movies with their favorite celebrity crush together, stay together.
---
Places to eat in Utah Valley
With over 900 Utah Valley restaurants and dining options, the options for dining are endless! Find delicious foods that will complement your ladies' night perfectly.

5) Good Move Cafe is where to go if you're looking to combine game night with your girls' night out in Utah Valley! You can eat yummy food while playing one of their dozens of board games!
6) Ginger's Garden Cafe in Springville serves delicious and healthy food, from salads to wraps. They focus on vegan and vegetarian options which is great if you and your friends are watching your figures.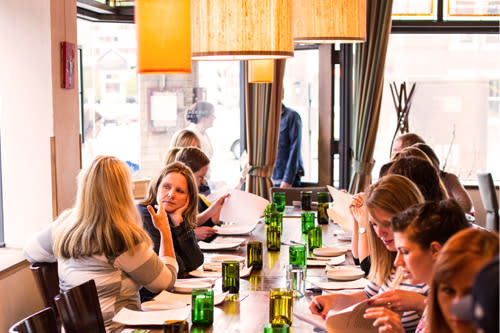 7) Communal is exactly how it sounds--buy a group dinner and share your favorite dishes with each other! This farm-to-table experience is a bit on the pricier side, but the fancy dinner is worth every penny.
8) The Block Restaurant has one of the best burgers in Utah Valley and also features locally sourced ingredients on their Brunch and Dinner Menus. 
---
Fun girls' night-out ideas include...
There is a wide variety of things to do in Utah Valley! Some of the most fun girls' night-out activities are described below!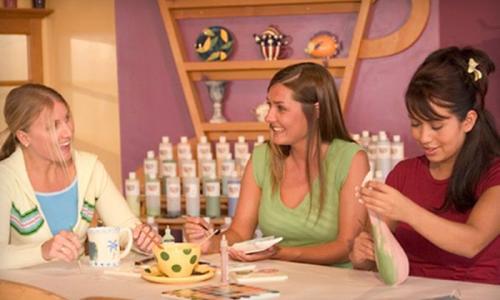 9) Color Me Mine is a great place where you can let your creative juices flow. The perfect paint night means picking a pottery piece and painting to your heart's content, whether for painting classes or just dropping in! You can even take your masterpiece home as a memento to remember your amazing girls' night out in Utah Valley!
10) Getout Games and The Escape Key are great places to venture to for some real fun! Nothing builds a friendship better than racing to escape a zombie or break out of prison together! This would also be super fun for a birthday party!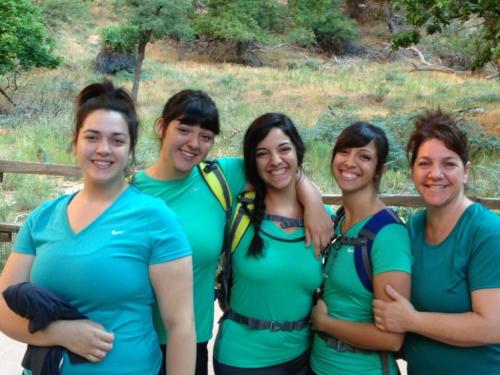 11) Hike with your dream team on one of the many trails around Utah Valley! Make sure to start early so you can catch the sunset and get back before it's too dark. For a particularly fun night, hike during a full moon!
12)  Ashton Gardens in Thanksgiving Point is a serene place to walk around for some breathtaking scenery and a nice, long chat with the ladies in your life. Spending time here can provide just what you need to unwind!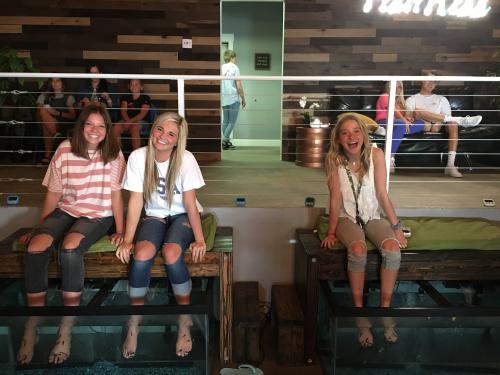 13) Fish Kiss in Downtown Provo is a place where you can get a pedicure from fish! Or, for a more traditional spa experience, travel to The Spa at Sundance and relax with manicures and pedicures in the mountains.
14) Springville Museum of Art has a lot of special exhibitions throughout the year, or you can simply visit the inspiring galleries throughout the museum, featuring local art. Take selfies with the beautiful art and your girls!
15) The Wick Lab lets you create your own scented candles. With all the unique scents that they have available, you can create your own perfect custom candle. 
---
Deserts in Utah Valley
Dessert hopping and Utah Valley go hand in hand. Gather your ladies and go on a sweet treat shopping spree together!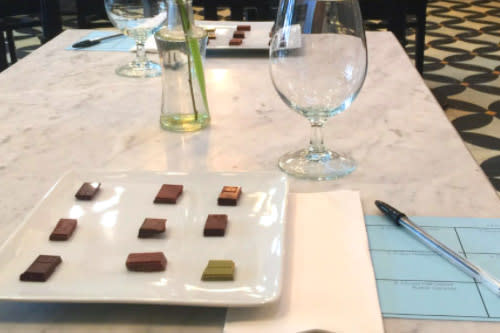 16) Taste is where you can find the best chocolate in downtown Provo, in a gorgeous setting. Instead of wine tasting, they have chocolate and cheese tastings! Try one of the weekend Chocolate & More tastings, or start your girls' night out in the afternoon with Afternoon Tea.
17) The Chocolate offers so many desserts that will make you drool. This adorable dessert restaurant has every kind of treat you could desire from brownies to cake and pie.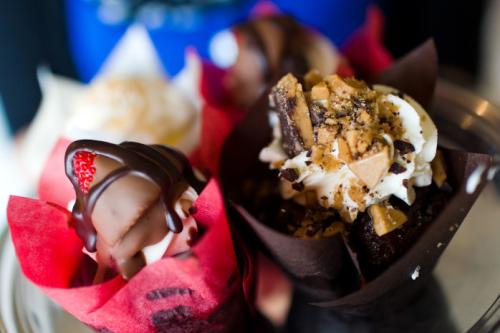 18) Cravings Alisha's Cupcakes in Pleasant Grove is where to go for the best cupcakes in Utah Valley (the winner on Food Network's Cupcake Wars says it all). The cupcakes are lovely and come in a wide variety of flavors that change each month.
19) Rockwell Ice Cream Co is pretty essential if your group loves ice cream! With delicious flavors, like honeycomb or muddy buddies, visiting Rockwell's can stand on its own as the perfect moms' night-out idea if you don't have time for a long night!
---
Where to end the night with a bang...
Depending on how late you want to stay out, there are still options for a real party at the end of your ladies' night!
20) Velour hosts numerous concerts where you can head-bang with your girlfriends. With shows almost every day, there is always something to listen to. Check their website for the schedule.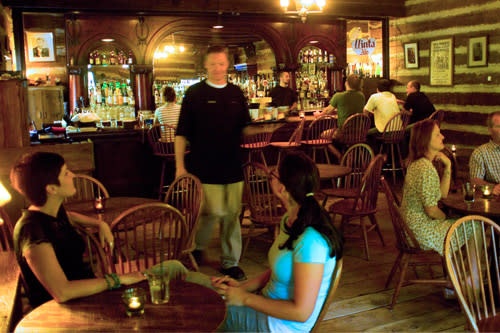 21) Sundance Owl Bar is the perfect place to go for drinks with your besties. This rustic bar is a restored 1890s bar from Thermopolis, Wyoming where the real Butch Cassidy hung out! They have a creative menu of cocktails, beer, and wine. Don't miss the live weekend music starting at 9:30 PM.
22) Dancing is so much fun in a group and there are plenty of options in Utah Valley for letting loose with your girls. Check our events page for local dances and dance performances coming up!
Now you are all set for a perfect "Girls' Night Out," so escape the kiddos or homework or adulting responsibilities with your ladies and go have fun!