Fall is such a magical season! The leaves are turning beautiful colors, it's sweater weather, there's pumpkin-spiced everything, and corn mazes are everywhere! There are so many fun things to do in the Fall and only a short amount of time to accomplish them before winter begins (why does Fall have to be so short?!). Here are 12 things you just HAVE to do this fall! Can you complete them all?
1) Go on a hike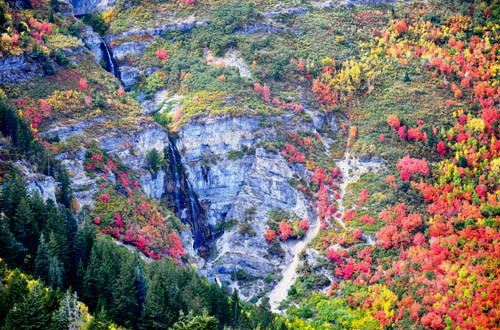 Enjoy the beautiful fall colors with a family hike. Some great family hikes that are short and rewarding at the end include The "Y" Mountain trail, Stewart Falls, and Battle Creek Falls. Each of these hikes has an abundance of fall foliage that will take your breath away!
2) Take a fall drive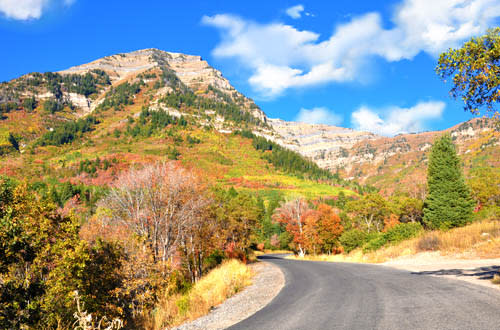 If hiking isn't your thing, load up the car and take a ride through some of Utah Valley's beautiful canyons. Check out our list of the most scenic drives in Utah Valley here! Your kids will love the fall colors and mountain views, which also make for great family pictures!
3) Pick pumpkins at a pumpkin patch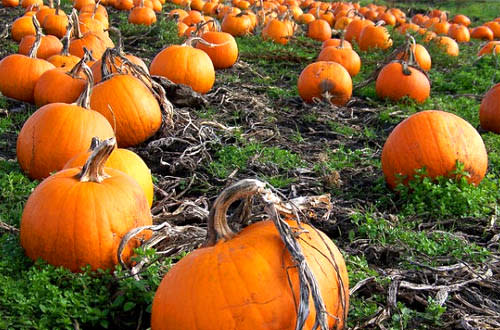 There are a bunch of places in Utah Valley to pick up the perfect pumpkin! Some great places to check out are Rowley's Red Barn in Santaquin, Jaker's Jack-O-Lanterns in Springville, Wilkerson Farm in Orem, and Hee Haw Farms in Pleasant Grove! Each of those places also has fun activities throughout the season!
4) Ride on the Sundance Scenic Lift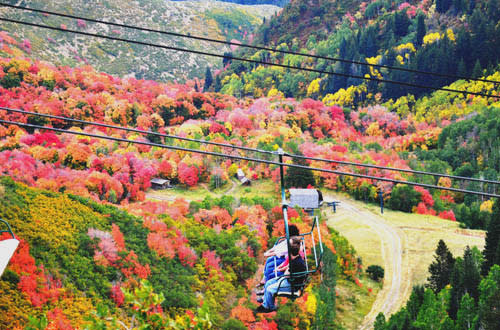 Take the whole family up to the mountains and ride the ski lift at Sundance Resort. It's a great way to see how the orange and yellow leaves blanket the ground below! While you're up there, be sure to take lots of pictures and stop at the top to get nachos at Bearclaw Cabin!
5) See the Wizard of Oz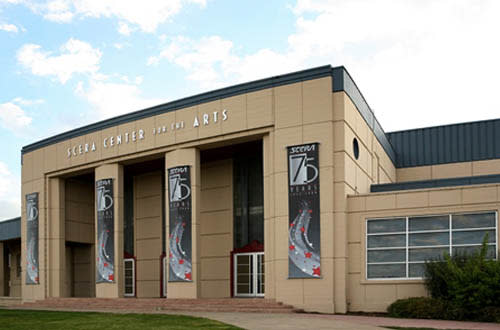 Visit the SCERA Performing Arts Center in Orem for Halloween-themed musicals and other seasonal live productions.
6) Go to a BYU Football Game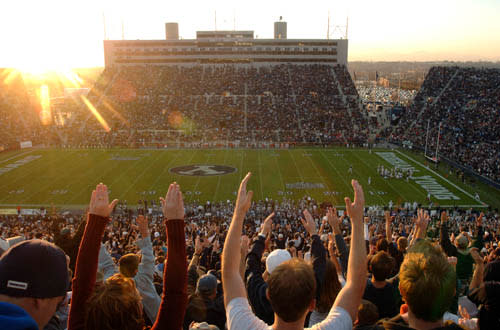 Fall means football. Come partake in this American tradition at a BYU home game at Lavell Edwards Stadium. 
7) Explore corn mazes at a fall festival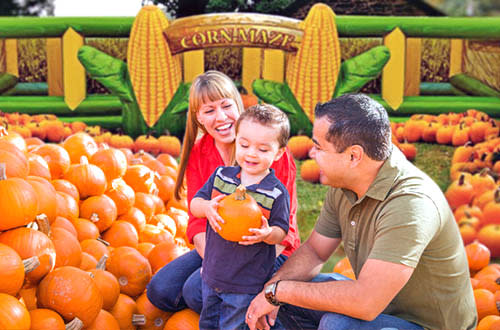 Fall isn't quite fall without corn mazes, petting zoos, and hayrides! Visit one of these fall festivals to have an unforgettable family experience: Cornbelly's at Thanksgiving Point, Evan's Family Farm in Lehi, Rowley's Back Forty in Santaquin, and Wilkerson Farm Fall Fair in Orem! 
8) Go apple picking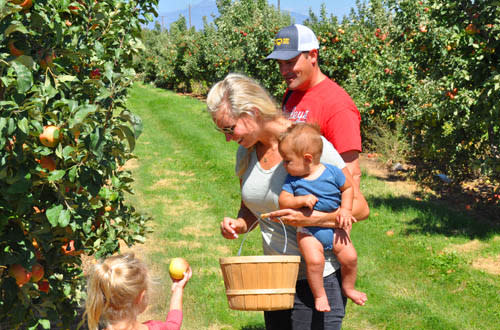 There are several orchards throughout Utah Valley where people can go and pick their own apples! Just be sure to call ahead before you go, to make sure they have availability at the time you want to go! A few places you can visit are Allred Orchards, McMullin Orchards, and Rowley's Red Barn.
9) Head to a local farmer's market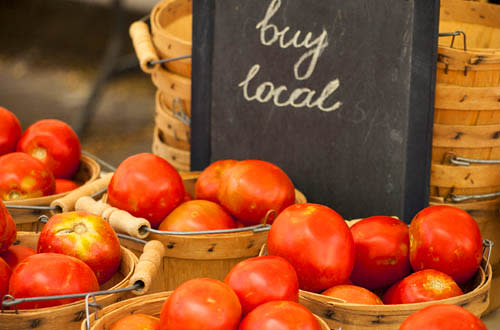 Farmer's markets are a great way to get fresh fruits and veggies to feed your family while supporting local farmers! Not only do farmer's markets have fresh, delicious food, but most also usually have other crafts and treats you can buy as well! Some popular ones in the valley are Provo's Farmer's Market, Stadium Farmer's Market, and Spanish Fork's Farmer's Market.
10) Watch the sunsets over Utah Lake
Fall is a great time to see sunsets because they happen earlier in the evening than summer sunsets and the evening weather is still bearable, unlike the winter. Visit Utah Lake and look towards the west where you can see the setting sun light up the sky! You'll want to grab a blanket for this activity, and maybe even have a picnic at a table by the lake!
11) Explore Evermore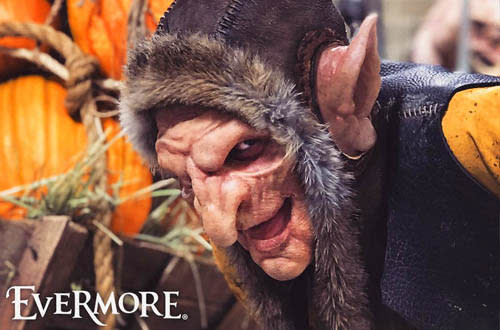 Photo Courtesy of Evermore
Evermore is a new attraction in the valley that families will love! They have seasonal activities and events throughout the year. There is even a special event every night from now until September 22nd, called "The Magical World of LORE" that is not too spooky and perfect for kids! With over 5,000 jack-o-lanterns, the night is sure to be magical!
12) Get your fill of pumpkin-spiced treats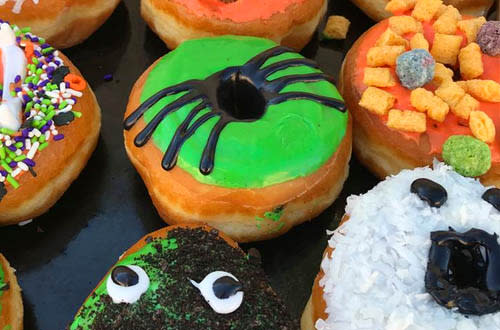 Go out with your family for dessert! There are tons of places offering special pumpkin-flavored treats right now, such as cookies, doughnuts, drinks, and cupcakes! Some amazing places to go are Shirley's in Provo, Cravings--Alisha's Cupcakes in American Fork, Lehi Bakery in Lehi, and Cowboy Doughnuts in Spanish Fork!
Don't let the cooling weather get you down--go out this fall and discover the fun you can have with your family, right here in Utah Valley!
For fun sports, you can play with your family, check out our blog here!