Cover Photo: Isaac Hale from the Daily Herald
Who LOVES sports?? Okay, so maybe you didn't raise your hand, but we guarantee you that at least one thing (if not everything!) on this list of "unique sports" will be right up your ally! And just in case you're not convinced, here is the definition of "sport": an activity involving physical exertion and skill in which an individual or team competes against another or others for entertainment. See, so it's not all just soccer and basketball, it can be anything, including these 7 activities: 
1) Frisbee Golf
Picture Credit: @_j_a_y_s_o_n__
Beacon Hill Disc Golf Course offers a game that has become the new Frisbee...or the new golf. However you look at it, Frisbee Golf is a trend in the sporting world you don't want to miss! Like Frisbee, you throw a disc! Like golf, you want to get your disc in the "hole" (or chain tower) in the right sequence and in as few tries as possible! This unique sport has been popping up all over Utah Valley, so keep your eyes open for spots to play at local parks around the valley, including Art Dye Park and Rock Canyon Park.
2) Axe Throwing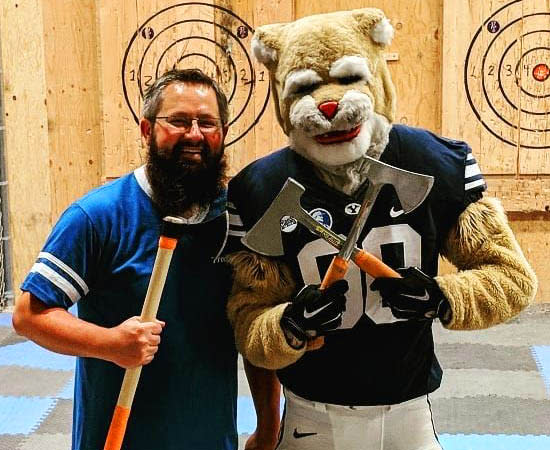 Picture Credit: @prodigious_ent
This sport is becoming the new archery and is exactly how it sounds: you throw an ax at a giant target! You can compete against your friends or your date to see who can get closest to the bullseye! Some places that offer this fun sport are Heber Hatchets and Premier Axe Throwing (which also has spear throwing).
3) Trampoline Park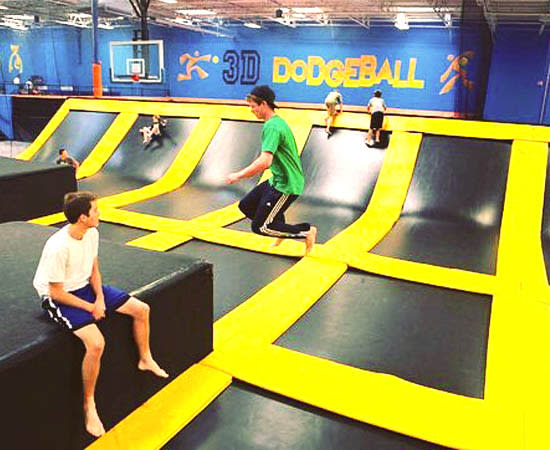 Picture Credit: @universitygtwy
Trampoline parks are usually known for their large rooms of trampolines, where you can literally bounce off the walls, but these cool bounce houses also have competitive arenas for dodgeball! This sport will take you back to your younger school days, and throwing balls at your enemies during P.E. It is the perfect activity for revenge! Airborne and Lowes Xtreme Air Sports are two places that have dodgeball, as well as ninja warrior courses. Get Air Hangtime is another great trampoline park that also has archery tag!
4) Laser Tag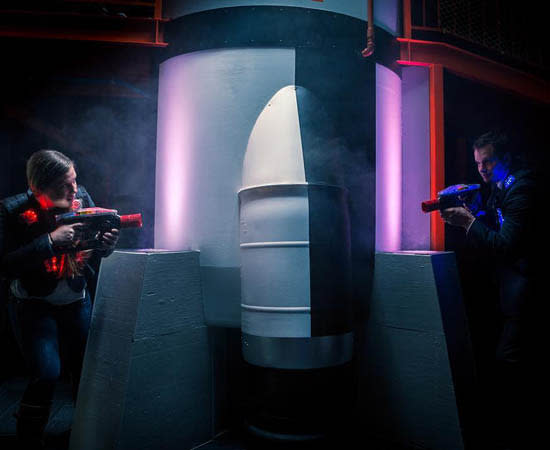 Picture Credit: @provobeach
Laser tag is like tag, but you get to wear a cool vest and shoot your human targets with cool laser beams. The rush of adrenaline, running from one hiding place to another, is exciting for all ages, even adults well into their fifties (trust me, my dad is a huge fan). Laser Assault (which also has black light mini golf) is a great place to go for this exciting sport! Command Deck Laser Tag, Provo Beach, are also other fun options as well!
5) Archery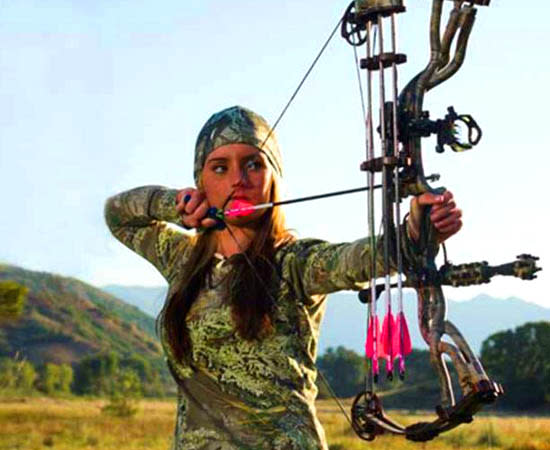 Picture Credit: Jake's Archery
No list of unique sports would be complete without archery! Stickflipper Archery is the best place to go in Utah Valley if you want to pretend you're Katniss...or Legolas...or Arrow! See, it's obviously a great sport! Grab your bow and arrow and compete with your friends to see who can get closest to the bullseye on the target!
6) GOGA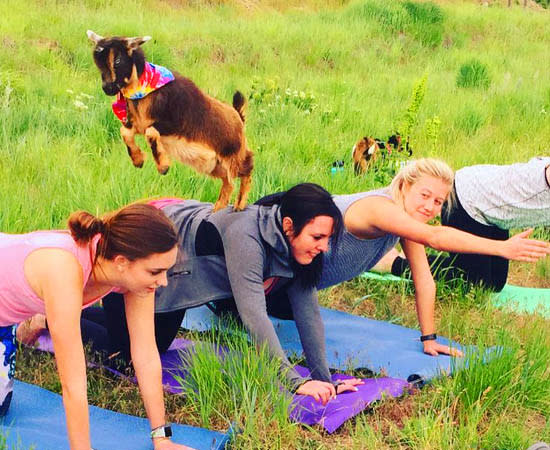 Picture Credit: @gogaguys, GOGA 
Have you ever heard of the GOGA Guys? They had this awesome and hilarious idea to fuse together two unlikely things--goats and yoga! And guess what--it actually works and is a ton of fun! You have to try this crazy sport! Bring your friends and compete to see who can stay in their yoga pose with a goat on their back the longest!
6) Duckpin Bowling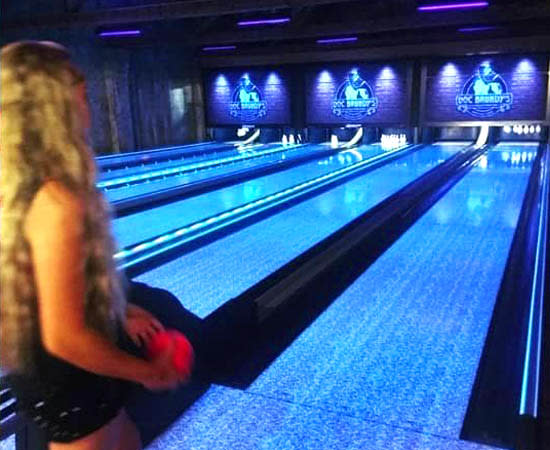 Picture Credit: @docbrundys
Doc Brundy's offers something no other attraction has dared to do in Utah Valley (or all of the West United States, according to their website): duckpin bowling! This sport is as cute as it sounds--it is very similar to regular bowling, but the pins are shorter and stubbier and the balls are smaller and fingerhole-less. This game is also easier and funner than plain old bowling, which is just a cliche sport anyway!