Do you sometimes want fresh fruit, vegetables or flowers, but don't have the garden space or green thumb to have these things right out your back door? This time of year finds me wishing I would have planted a garden. U-Pick farms are the perfect solution for what you need. Aside from gardening, this is one of the more fun date ideas in Utah County.
U-pick farms work on the idea that customers arrive at the farm and experience picking their own apples, cherries or flowers to name a few. The farm opens its orchards and customers start picking.
There is often a flat fee paid for a given number of items taken or pounds picked. Doing the work yourself and choosing what you want to take home offers a unique level of satisfaction and supporting our local farmers is the cherry on top.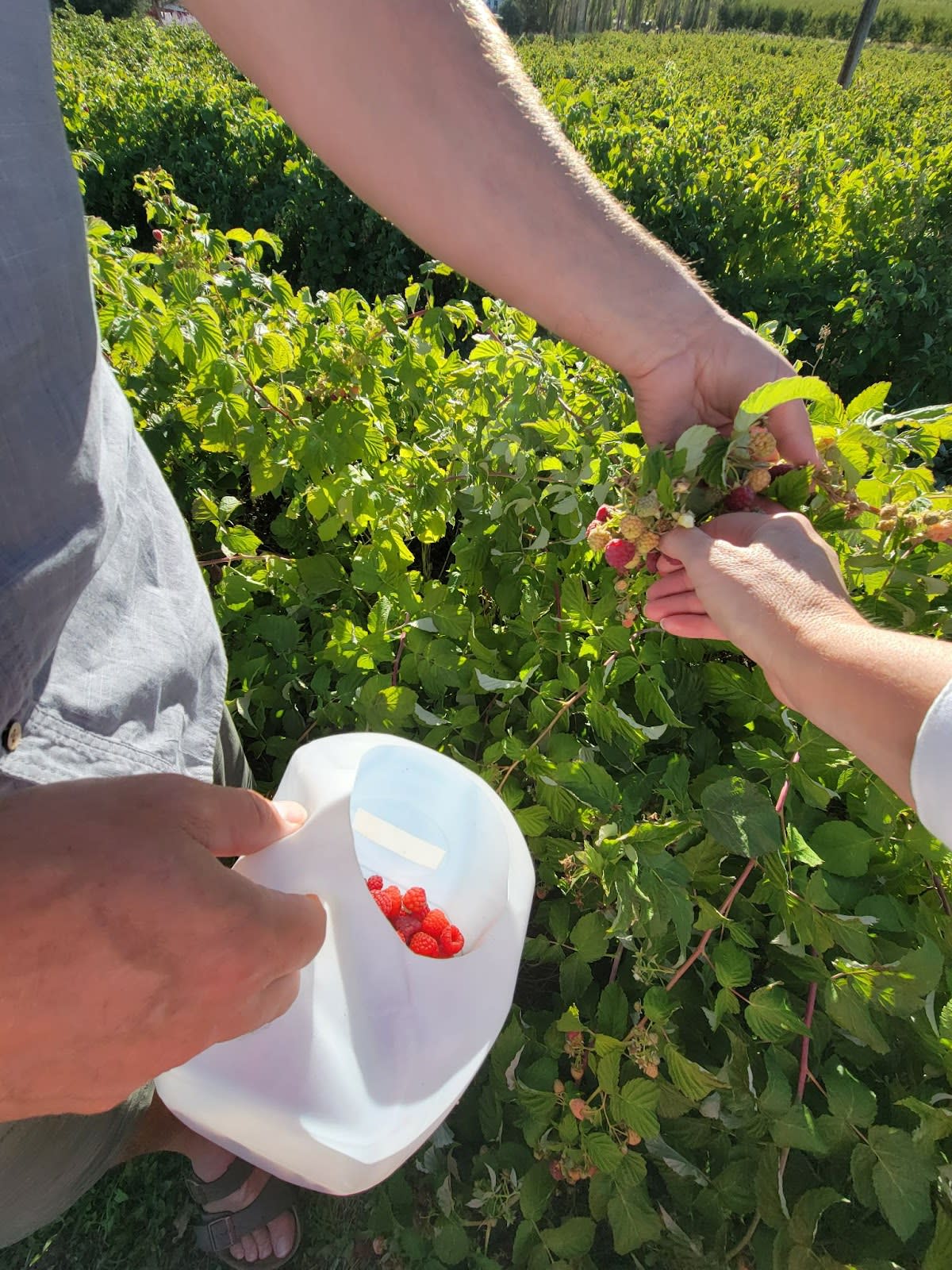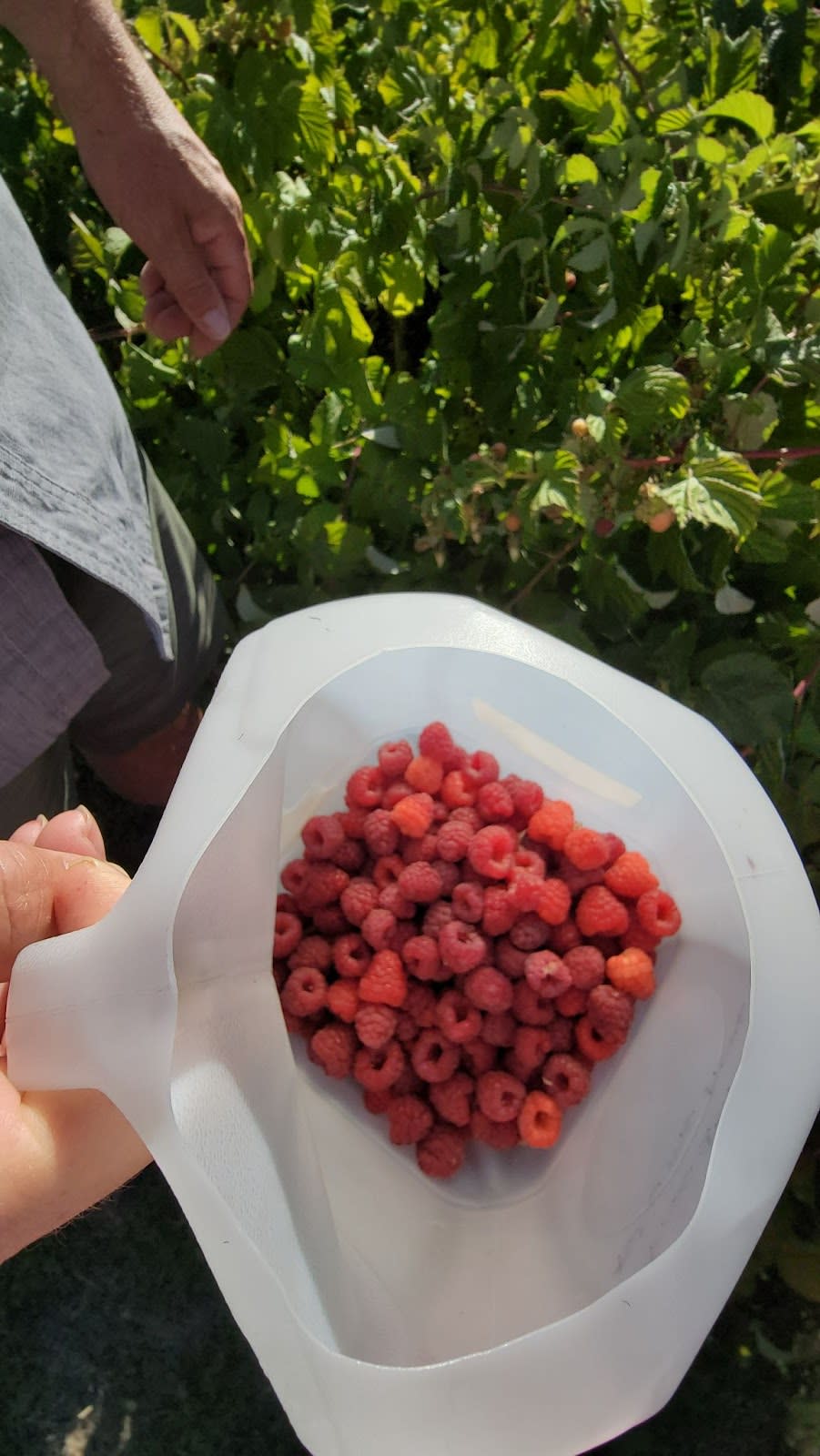 Checking the websites and social media channels of the farm you want to visit is a good way to know what you should take along and what fruit or flowers you can expect to pick. Many places have specific days open for picking and are closed the other days to allow the fruit and flowers to grow until the next picking day. 
Last week we decided to visit Chateau Monette's u-pick flower day to see how it all worked. the picking conditions were perfect! We arrived in the early evening with our shears and bucket in hand. Being the only girl in my family, I was very excited to experience picking my own bouquet.
We checked in under the tent where we were given water for our bucket.  A charge of $29 for 15 stems was collected via Venmo and then we were given instructions on what to do. The instructions were simple. I could cut any stem I wanted up to a ruler length.
If a stem had more than one flower or bud on it, it only counted as one toward my total of 15 stems. Once cut, the flowers went into our bucket of water. We were able to wander through rows and rows of different types and colors of flowers to choose those that best suit us.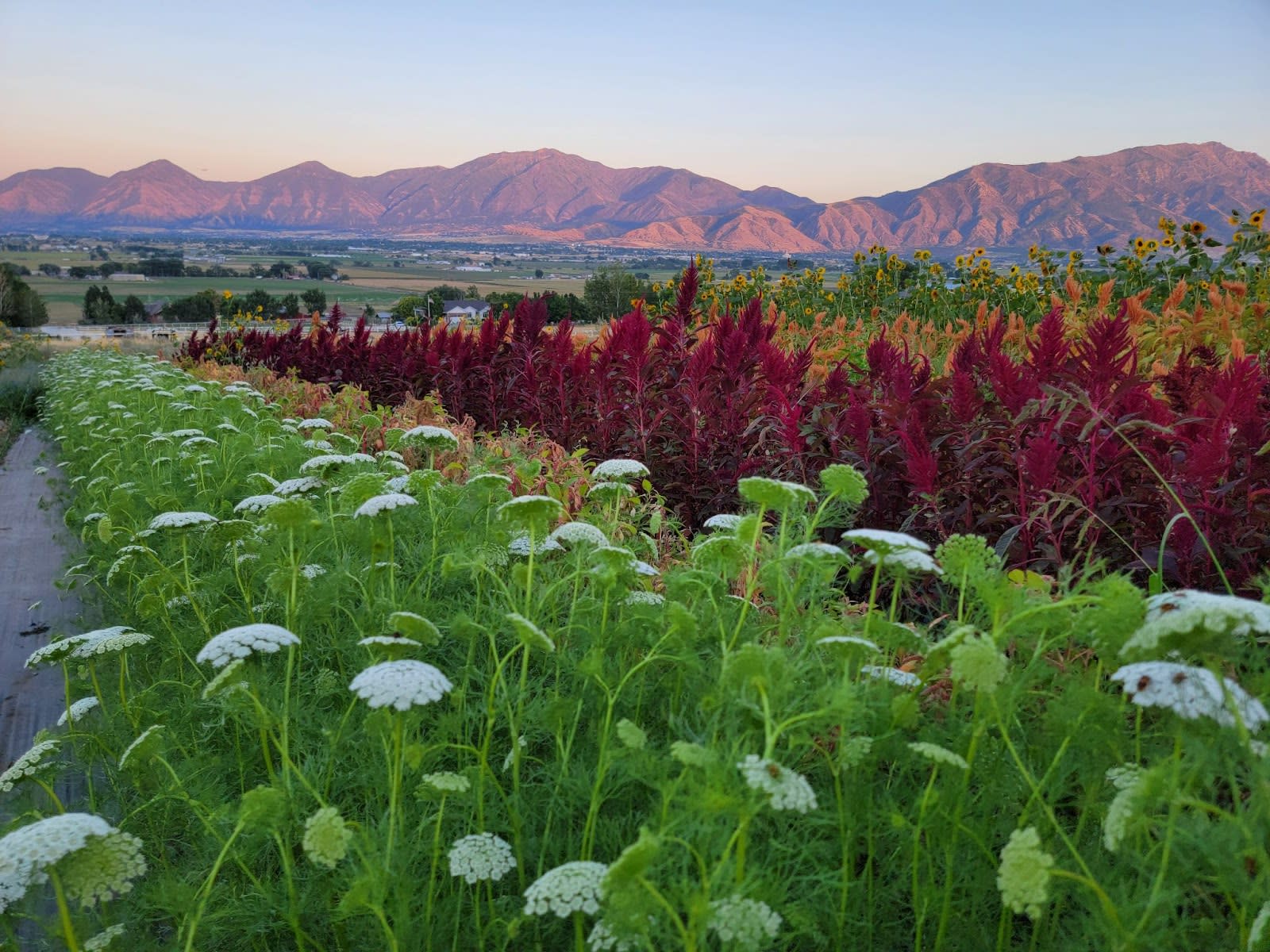 The farm was beautiful as the sun was setting. 
Many farms and orchards are beautiful backdrops for family or other photos. The farms normally charge a fee per hour allowing you to use the area for photos.
Chateau Monette charges $65 per hour for photos and their u-pick flower experience is open on most weekends from February to Thanksgiving. It may be time for a new family photo. 
After arriving home, I pulled out a vase and tried my hand at flower arranging. It was oddly calming and smelled wonderful . The end result was beautiful.
How to get started?
Take a look at a few of our local u-pick farms listed below. Pick a farm that is close by or one that has what you are looking to pick. Next, take a look at their website or social channel to see when they are open and what you need to bring with you. Lastly, enjoy the picking season. 
Chateau Monette Flower Farm, Payson, UT
This charming family run farm is located near West Mountain. In addition to open u-pick flower times, they offer classes and are available as a photo venue. For updates on picking season and workshops check out @chateaumonette on Instagram.
McBride Briar Patch, Mapleton, UT
This briar patch boasts strawberries, blackberries and raspberries depending on the time of year. You can follow them on Facebook at McBride Briar Patch for updates on what is on and for picking days and times.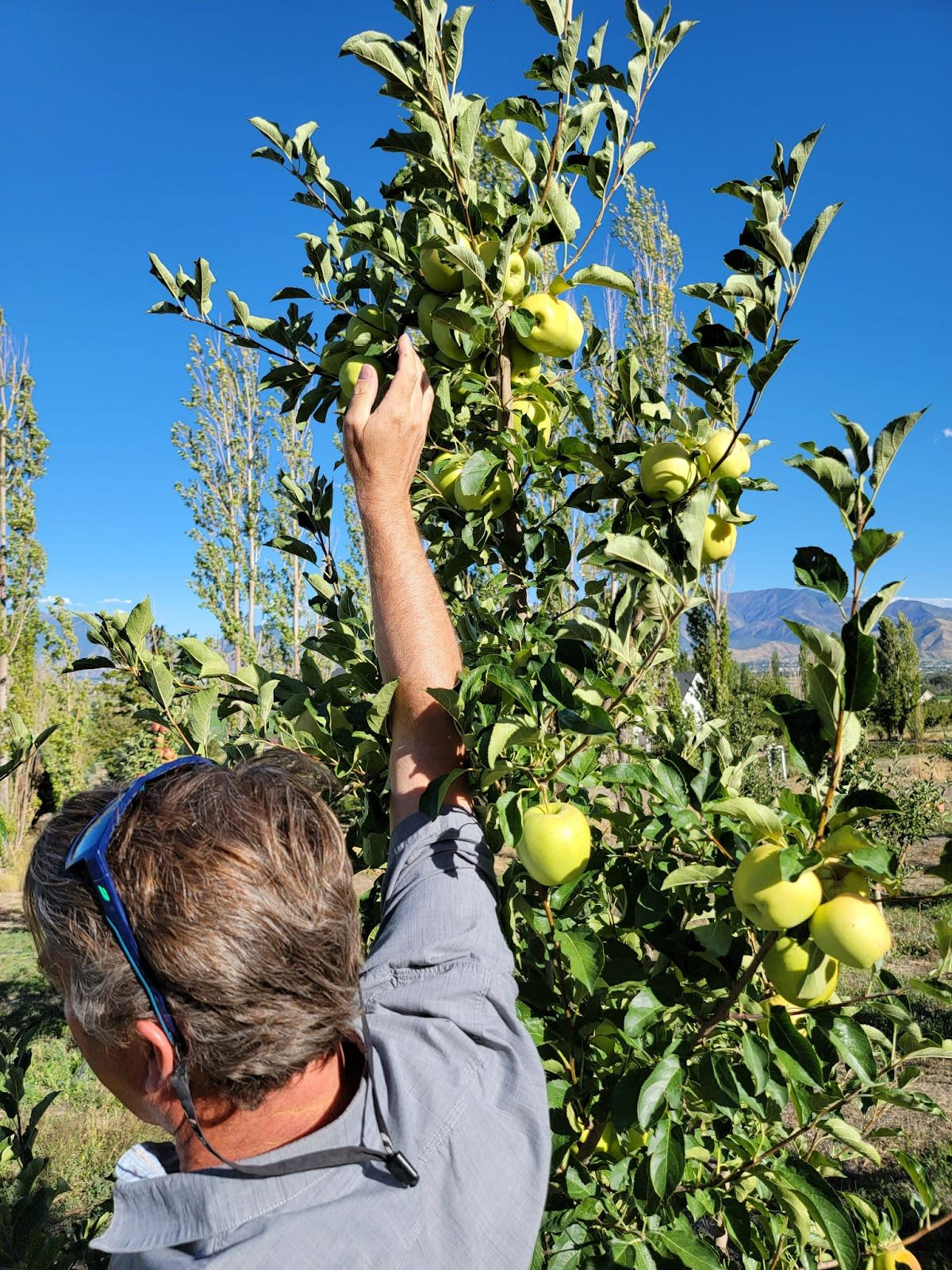 Rocky Top Fruit Farm, Payson, UT
When we went to pick apples and raspberries this week, there were still plenty to be had. This farm offers peaches, sweet cherries, apricots, blackberries, honey, apples, jam, and raspberries during different times throughout the summer and fall.
I found my favorite honey popcorn that is delicious. Follow them on Facebook at Rocky Top Fruit Farm. 
Cherry Hill Farms, Santaquin, UT
Watermelon, apricots, cherries, peaches and apples are a specialty here. This farm also has fresh corn when it is in season. Follow along on Facebook at Cherry Hill Farms.
Rowley's Red Barn, Santaquin, UT
Rowley's Red Barn is a well-loved farm that has several festivals such as the harvest festival where you can pick your own apples. Other festivals include the fall festival, the sunflower festival and the bloom festival.
For a $25 fee you and your loved ones can have 30 minutes in the orchard to take photos. The barn also sells fresh produce, apple cider, yummy ice cream and more. Information for the barn can be found on their website at www.rowleysredbarn.com. 
Riley's Farm Fresh, Genola, UT
Riley's farm is unique in that you can pick fruits and vegetables at different times of the year. Currently this farm has Honeycrisp Apples and Raspberries for picking. In spring they offer custom planting for flower pots and window boxes. Riley's U-pick in Genola can be found on Facebook.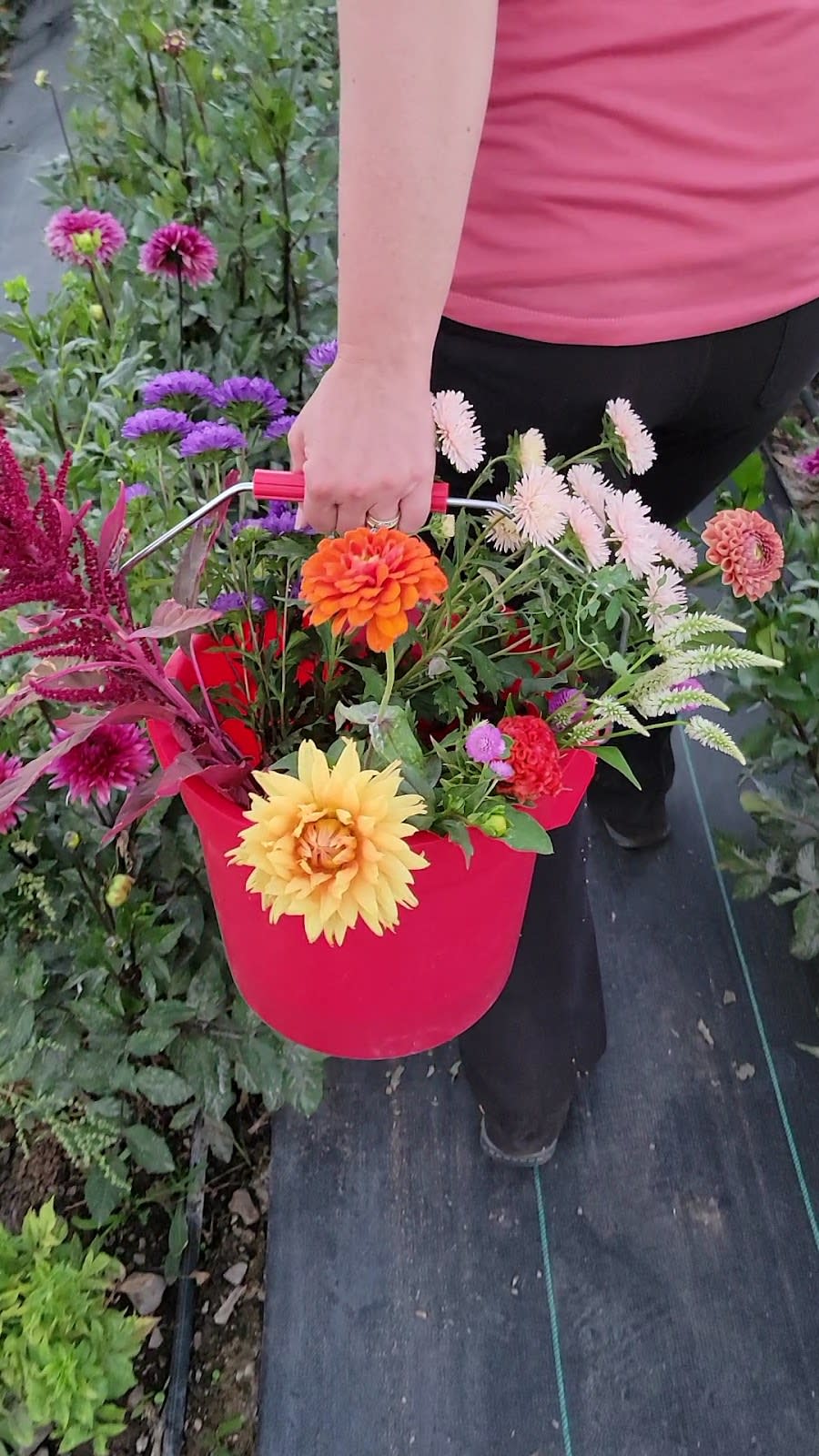 U-pick is a great activity for the whole family and a wonderful way to support our local farmers. Most of these farms are within a 30 minute drive from downtown Provo making them easy to get to from anywhere in Utah Valley. We love making German Apple Pancakes with our u-pick apples and our new favorite dessert Peach Shortcake with fresh peaches.
Peel and cut several peaches into a bowl. Add sugar to taste, the zest of one orange and ¼ cup chopped basil.
Let sit until sugar is incorporated and refrigerate. Buy or make a shortcake. We also like to use buttermilk biscuits.
Slice the shortcake and top with the peach mixture and fresh whipped cream. You won't be sorry. Stop by @joyofadventuring on Instagram to let me know how you like it.
If you want more fun things to do in Utah County, or date night ideas in Utah, check out our other blog posts!