Day 1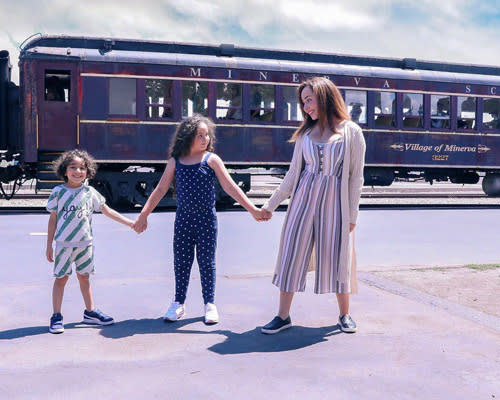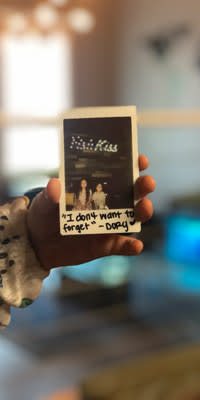 1️⃣ The first stop is the Heber Valley Historic Railroad. Ride the classic train cars and enjoy lunch on the rails as you travel through scenic Provo Canyon!
2️⃣ Next, relax to the tickling sensation of the Fishkiss Fish Spa! These little guys nibble dead skin cells off your toes (don't worry, it just tickles!) leaving your feet smooth and refreshed!
3️⃣ For dinner, stop over at La Carreta for a delicious meal of authentic and downright delectable Peruvian cuisine.
4️⃣ Last, but not least, stop by Fillings & Emulsions and try out a few sweet and satisfying treats. This Cuban bakery has something for every sweet tooth!
Day 2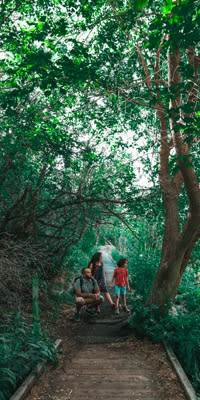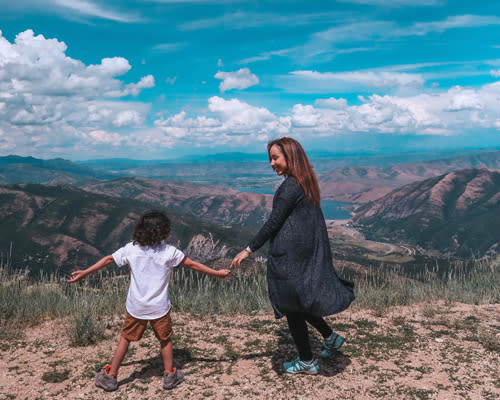 1️⃣ Start day two of your staycation in good taste with brunch at Block Restaurant. This fine dining, farm-to-table restaurant uses sustainable, locally sourced ingredients that create food that makes you feel good.
2️⃣ Next up, get a bit of action in your life and hit the trail at Cascade Springs! Perfect for families, this scenic half-mile trail wraps around the natural springs with bridges, boardwalks, and paved pathways. Be on the lookout for the trout that live in the pools!
3️⃣ Next, relax on a scenic lift ride at Sundance Mountain Resort. After you reach the top, venture off on some of the designated hiking trails or just sit and enjoy the mountain's tranquil beauty. You can also enjoy tacos, burritos, nachos, and drinks from the top of the mountain at the Bearclaw Cabin.
4️⃣ Last, but not least, enjoy local music and artists at Sundance Sounds Of Summer. From July 7th to September 8th, these performances will be hosted on Ray's lawn, and includes Sundance's food truck to fill all your cravings!
Day 3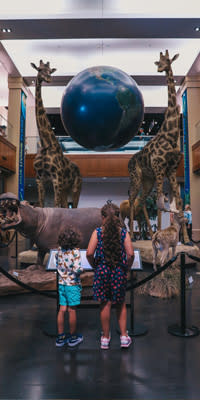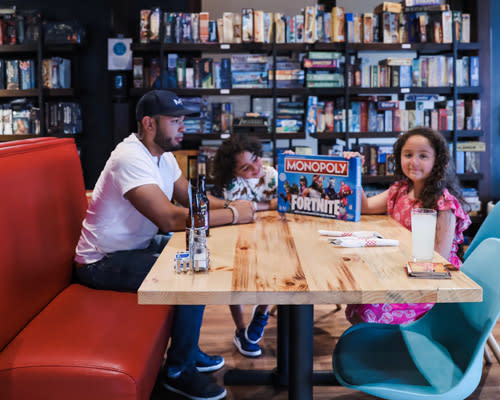 1️⃣ To start the day right, hop aboard a sailboat and go sailing at Utah Lake State Park! If sailing isn't your thing, relaxing on the beach and taking in the sights is a perfect way for you and the kids to enjoy the outdoors.
2️⃣ Let's be honest: no staycation is complete without ice cream! Head over to the BYU Creamery on 9th and enjoy a scoop of their delicious classic and original flavors. Voted one of the best ice cream parlors in Utah, they also serve made-to-order hamburgers and fries if you are feeling a bit more hungry.
3️⃣ After you've had your fill at the Creamery, the next stop is the Bean Museum at BYU. Here, you can enjoy live animal shows where both kids and adults alike will get to learn about and come face to face with snakes, spiders, and all sorts of crawly critters!
4️⃣ Next, enjoy good food and fun games at the Good Move Cafe. This family-friendly board game cafe boasts over 600 board games that are free to play for as long as you want while you chow down on delicious sandwiches, burgers, snacks, and desserts!
5️⃣ Wrap up the day with a sweet treat at Fruta Crush on Center Street in Provo. Here you'll find a variety of Mexican snacks such as Elote, fresh fruit smoothies, horchata, and many more!
Day 4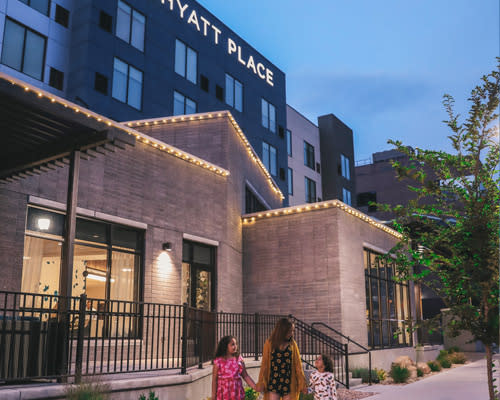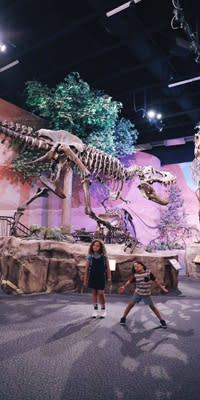 1️⃣ Start the day by exploring the Museum of Natural Curiosity at Thanksgiving Point. With more than 400 interactive experiences, you can choose a new exciting adventure each time you visit!
2️⃣ If all that exploring has left you hungry head over to the Tower Deli at Thanksgiving Point, which offers sandwiches served on artisan breads, house made soups, and delicious salads. Freshly baked desserts and cookies are prepared daily to complement your quick and delicious lunch.
3️⃣ Next, fly on over to the Butterfly Biosphere at Thanksgiving Point's Water Tower Plaza. The Butterfly Biosphere is an experience unlike anything in the state of Utah! This 40,000 square foot venue is home to over a thousand butterflies from around the globe!
4️⃣ The next stop on the itinerary is a trip back to the past! At the Museum of Ancient Life, you can explore ancient forests and oceans and discover the bones of dinosaurs and other prehistoric animals. Also, be sure to check out the working paleontology lab where workers are unearthing real dinosaur bones. Right now, the lab is working on a 150-million-year-old long neck dinosaur called a Barosaurus!
5️⃣ Finish the day with a delicious and filling meal at Mo' Bettahs. This authentic Hawaiian-style restaurant wants to transport you to an authentic Hawaiian island experience with mouthwatering steak, chicken, or pork plates that will leave you feeling full and happy!
Thanks to My Curly Duo for showing how you can #FindYourHappyHere in #UrbanAndEden Utah Valley! Let us know if you've been to any of these great stops and share your experiences with us on Instagram and Facebook!