The cool crisp mountain air was calling me. I couldn't resist the urge to hike to our local hot pots, Fifth Water Hot Springs, with my family on this chilly day. Figuring out how to get into and out of the hot pots without freezing was going to be a bit of a challenge. I was up for a good challenge.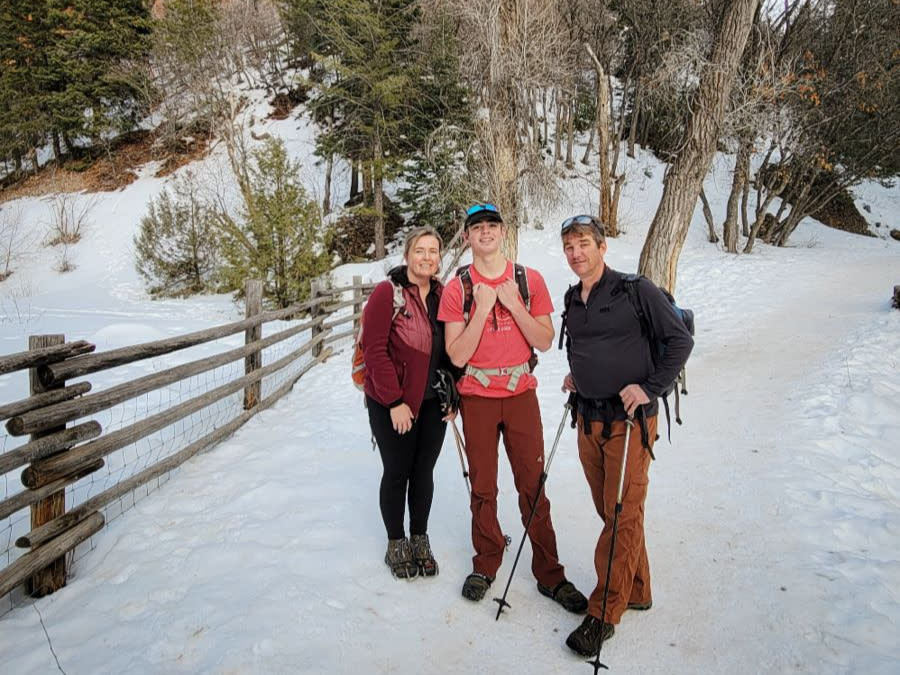 We traveled through Spanish Fork Canyon then into Diamond Fork Canyon via the Diamond Fork Road to reach the trailhead. The hike into this gem was beautiful in the snow. It was more adventurous than I expected due to the icy paths that required microspikes and hiking poles. Even with spikes on our shoes the trail tried to best us, sending us slipping backwards, grabbing the rails and saying a little prayer as we continued on our quest to find the warmth of the hot pots in the middle of winter.
From a distance, something caught our eye. We wondered what the distracting shiny object up ahead was. As we approached, we were saddened to see that it was a large piece of garbage that someone had simply tossed to the side of the road. 
There is an ongoing debate as to whether or not it is good to disclose beautiful locations like these hot springs to the general public. While it is a beautiful and fun thing to do in Utah County, some argue that it will ruin the area if too many people visit. I would argue that every person has the right to enjoy the outdoors and the more people that know about it, the better we can band together to preserve these areas.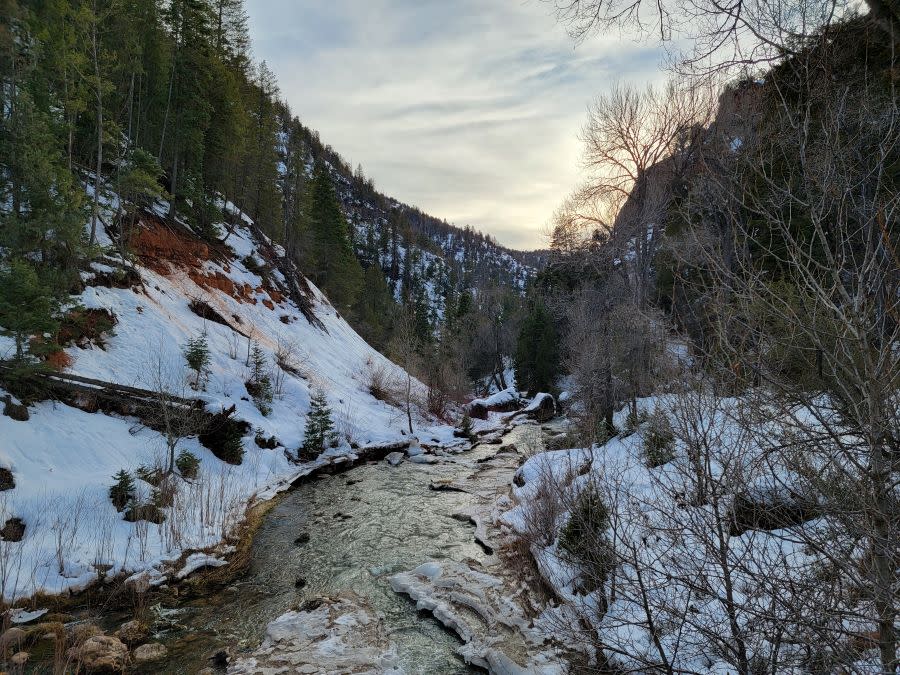 What I do know is we need to do better at protecting our lands and leaving things better than we found them. That I'd even have to make this comparison is ridiculous, but I'm reminded of something that happened in my home involving milk and Oreos. One day I came home to find a child having a snack of milk and cookies. When he was finished I reminded him to please put away the mess. A couple minutes later I entered the kitchen to find a glass with cookie crumbs and remnants of milk. Calling said child into the kitchen I asked, "Why didn't you clean up the mess and put the dishes in the dishwasher?" I am sure you can guess what he said. 
"That wasn't mine. I put mine away."
How often is this the mentality in the outdoors, at the park or in our own yards? I will pick up my mess, but not someone else's mess. 
With the onset of what I refer to as the great outdoor migration during Covid, we saw an enormous increase in visitors to outdoor spaces. With this increase came an increase in responsibility. With so many of us taking to the outdoors, we should be able to band together in preserving these areas.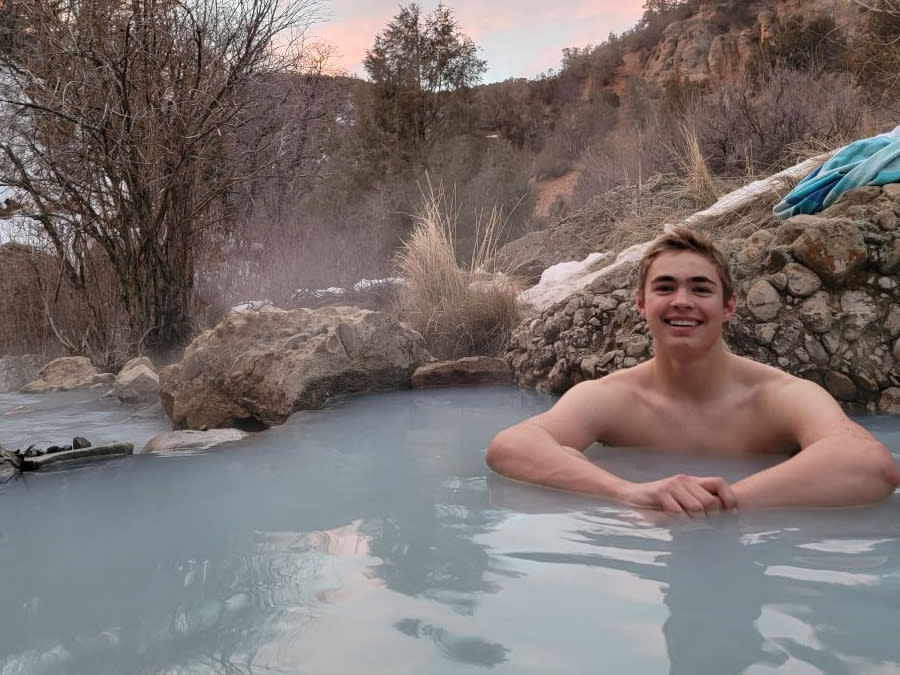 You may have heard of the 7 Leave No Trace Principles. These principles were created to help us know how to best protect our lands, giving us a guide of things we can do to make sure that this exodus into nature that is happening doesn't end in closures of the places we love to visit. 
Leave No Trace Principles
1. Plan Ahead and Prepare
As we left the hot pots and started back to our car, it was dark and very slippery. We put on our microspikes and our headlamps and headed out. Ten minutes later we came across a young college age couple - perhaps they had heard about this spot as one of Utah County's great date ideas. But this couple had no supplies for this adventure. We knew they may not make it out given the current conditions. We turned around after a minute or so and accompanied them back to their car. It was then that they told us they didn't know what they would have done. 
Being unprepared in this scenario could have resulted in the couple spending the night unprepared and having to hastily choose a campsite that was not in an ideal location for land conservation. Or perhaps a search and rescue team would have been called out, increasing the number of people on the trail and putting others at risk. 
Be prepared and keep an eye out to help others when the opportunity may arise.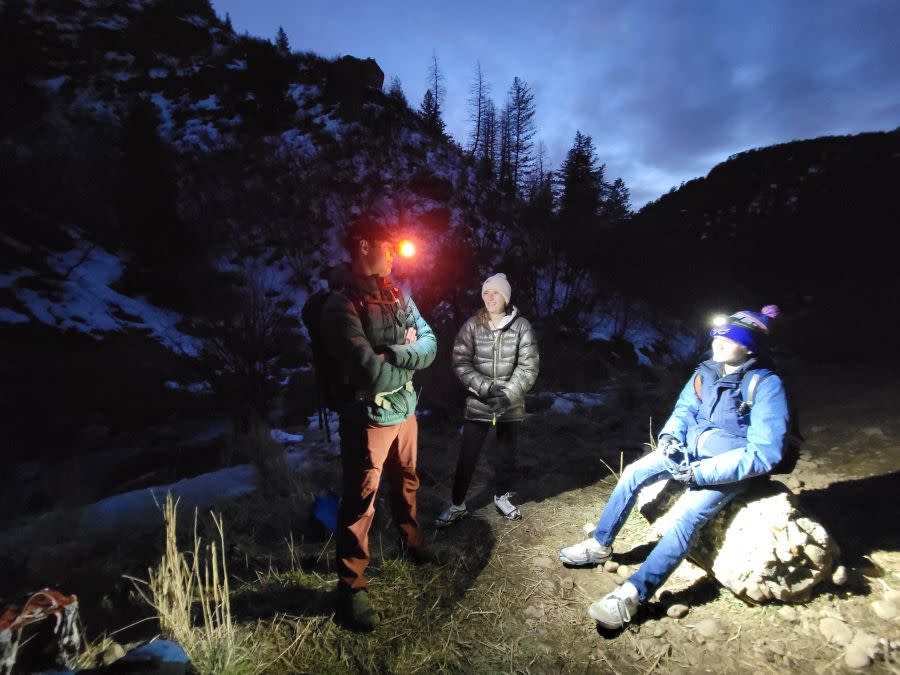 2. Travel and Camp on Durable Surfaces
Imagine entering a beautiful meadow filled with wildflowers. Now imagine you are on a trail through the meadow and suddenly there are several different trails weaving through the beautiful area. This is an example of people walking anywhere they choose increasing the impact they have on nature. Traveling and camping on durable surfaces such as dirt, rock and gravel is a great way to help protect our lands.
3. Dispose of Waste Properly
Taking a garbage bag along on adventures is a way to make a difference. On the way back from the adventure, pick up any trash you see - bonus points if it isn't yours. Leave the area better than you found it. It is a simple way to help that has a huge impact for good on our outdoor areas. As more people share the locations of our many beautiful Utah County spots, we need to step up our efforts to protect our lands.
4. Leave What You Find
I have vivid memories of each of my boys finding treasures as we hiked. Treasures such as sticks, rocks, and even logs. We had to explain to them the importance of leaving these items where we found them. If everyone took one rock from a given area, then pretty soon there would be nothing left. Did you know that gathering wildflowers is illegal in Utah? When flowers are picked, they will not re-seed and over time, the flowers will disappear. Please teach others about this when the opportunity arises. Most people just don't know they should not take anything from the area.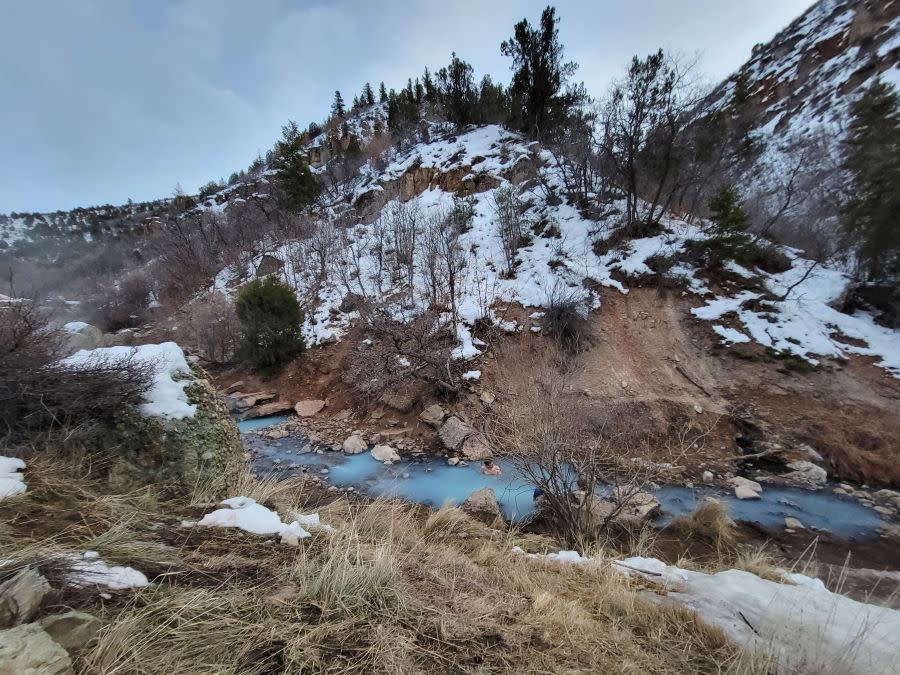 5. Minimize Campfire Impacts
We can do this by making sure there is an abundance of firewood available and that fires are allowed in the area. Next, use existing fire rings to build the fire in and be sure to put out the fire with water as dirt may not be sufficient.
6. Respect Wildlife
We have an abundance of wildlife in our mountains. Moose, cougars, birds, snakes and more. Be aware when enjoying the outdoors and be sure to give animals a wide berth so they don't feel threatened. My brother-in-law has been charged by moose at least twice in his life. We joke that they must not like his smell. Each time, he was not close and was doing his best to steer clear of the animals. Wildlife can be unpredictable. When we do our best to give them the respect they deserve, we can avoid problems and wildlife will feel comfortable in their home. 
7. Be Considerate of Others
This is accomplished in many different ways - yielding to faster hikers and camping a good distance from others, not blaring music in the outdoors, and offering help when it is needed. Remember that many go into the outdoors for solitude and quiet. Be courteous to those around you. 
We can all be good stewards of our land by implementing the 7 principles above. Teaching our family and friends the importance of being good stewards will help us enjoy the outdoors with as little impact as possible, keeping these beautiful gems open and available for everyone to enjoy. Will you do better with us? 
See you out there. We will be the ones with the trash bag.
Check out Winter Backcountry Exploration & Safety in Utah Valley and Stewardship of our Canyons for more ways to responsibly enjoy the outdoors!