There's no denying that winter gets a bad rap - the roads get slippery, the air hurts your face, and the daylight is gone before we even have a chance to notice it. Yet, despite the naysayers' complaints, winter happens to be my favorite season.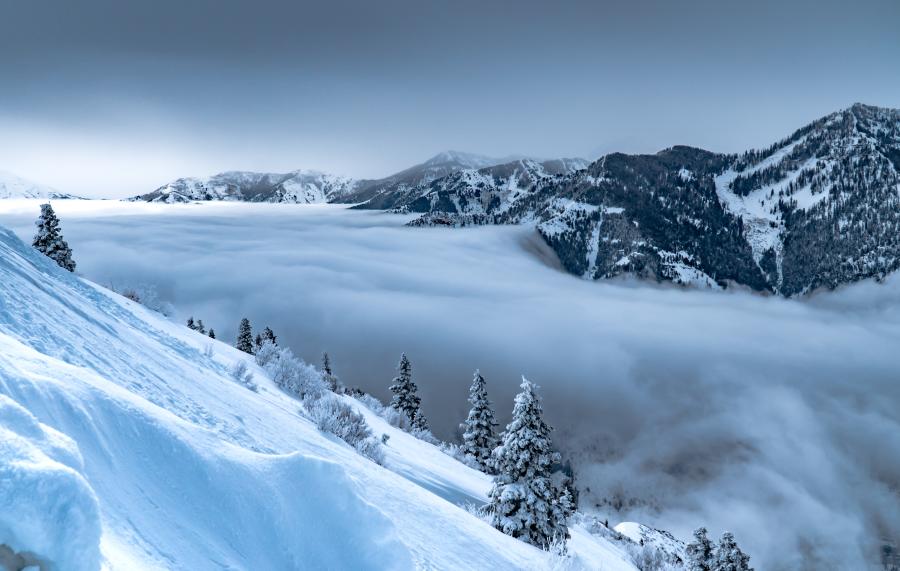 I dare say you haven't lived until you've witnessed a winter sunrise in Utah's Wasatch Mountain backcountry. It's an experience that truly makes one believe in magic - watching the dichotomy of warm morning light glitter off the cool white snow. On cold enough days, the air itself comes to shimmering life as the frost and sunlight meet…add in the peaceful stillness of a bluebird day and you my friend, are living a dream come true! 
If you think I am exaggerating, I'd like to point out that this is Utah after all, the home of the best snow on earth! With a title like that, we have an obligation to play, explore, and yes - ENJOY the heavenly powder. And lucky for us, there are countless ways to do so!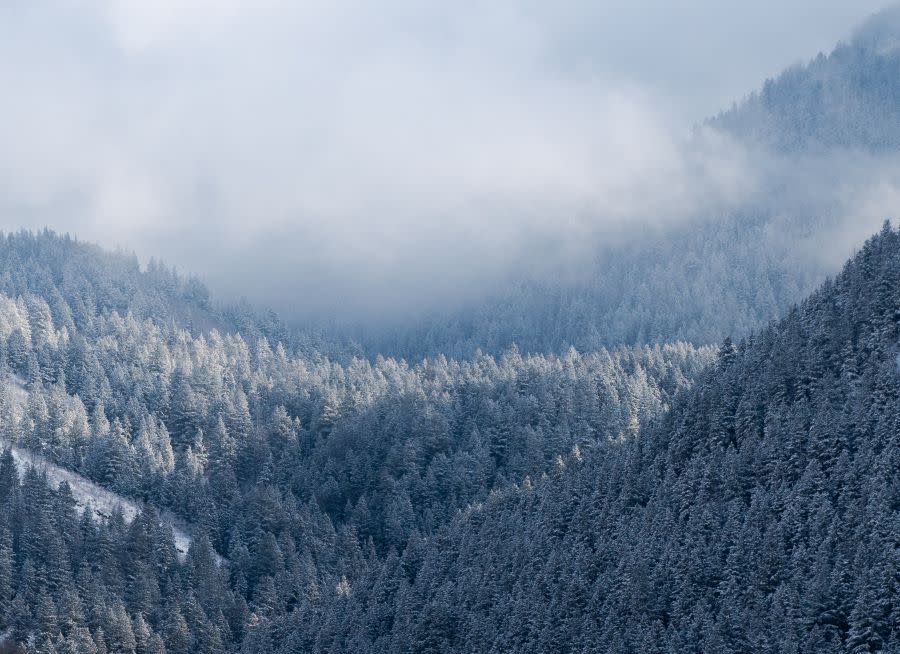 For those looking for a casual way to enjoy a Utah winter, American Fork Canyon has a trail called Little Mill. Little Mill is perfect for beginners in snowshoeing and cross-country skiing. Depending on snow levels, the snow tends to hold better here than you would expect. 
Other spots that are stunning to explore in the winter is the Nature Trail between Red Ledges and Diamond Fork Campground in Diamond Fork Canyon. When there is snow, this trail is perfect for kids of all ages and is away from avalanche terrain.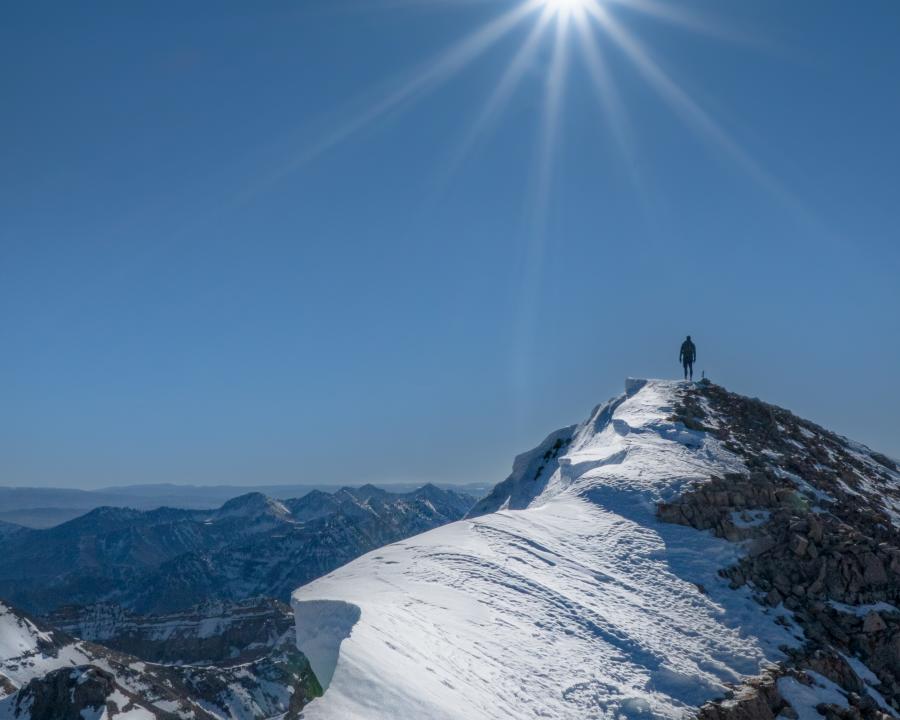 An additional recommendation would be to drive the Alpine Loop road through Provo Canyon, which is groomed during the winter. It allows for easy access to stunning views, without having to commit to going into the rugged backcountry. The road to Kyhv Peak in Utah is closed during the winter months, however, you will find other gorgeous views along this drive. Enjoy from the comfort of your vehicle beautiful views as you drive past Tibble Fork Reservoir, Bridal Veil Falls, Cascade Springs, and Sundance Mountain Resort. 
If you're like me, and you really want to experience the best snow on earth, then I'd recommend heading for the National Forest. There you can snowshoe, Fat Bike, find backcountry ski trails, snowmobile, ice fish, sled, ice climb, mountaineer, and even just chill (no pun intended). Before heading out to enjoy a great time safely in the backcountry, it's important to understand the risks. You also want to make the best of your experience, so here are some tips: 
First, always stay in the know about Avalanche forecasts! Utah Avalanche Center has courses and classes on Avalanche safety. They have free avalanche courses that give basic safety tips, and more in-depth courses that are well worth the cost. 

Always check the Avalanche danger for the day for the area you plan on exploring. Utah Avalanche Center updates their website daily. 

Always have a working avalanche beacon, probe, and shovel with you. These can be rented from most outdoor gear shops, including the UVU Outdoor Adventure Center. If you are going to be on steep slopes, it's good to have an avalanche airbag. 

Layer up. Hypothermia can happen quickly. It is important to keep yourself warm. 

Stay fueled up with some snacks that are easy to eat while moving. You will burn a lot of calories while exploring the breathtaking scenery of Utah's Backcountry. 

Stay hydrated. Most hydration packs will freeze in winter conditions. I'd recommend having large lid water bottles, like Nalgene bottles! 

Go with a friend to the backcountry. Not only will you be sharing the magic of the majestic mountains, but also you will keep each other safe. 

Make sure you bring a camera! You definitely want to document the incredible views.

Know your limits, stay within the activities with which you are comfortable, and stay safe.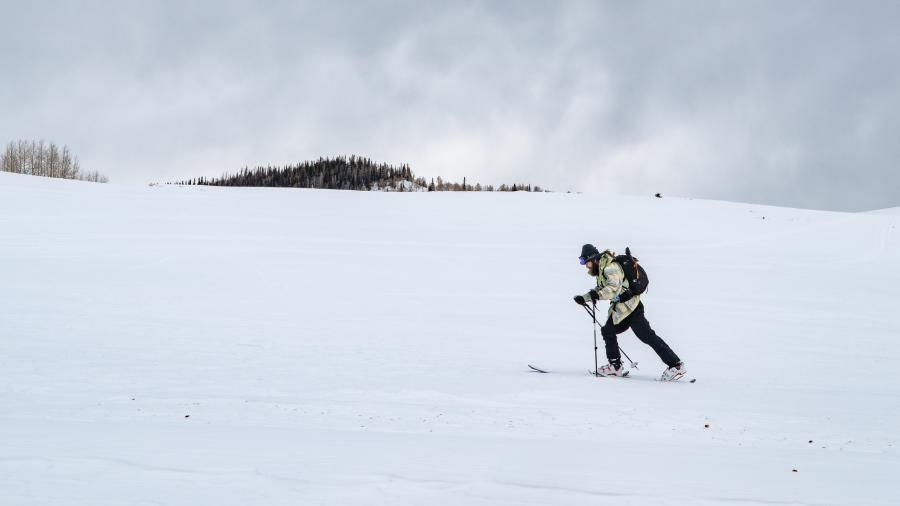 As much as some of you may hate hearing this, we still have plenty of winter left this season. Now, you can either mope around waiting for summer to come, or you can join me in embracing the season. I can't promise you'll always be warm…but I can promise you will experience some awe-inspiring moments. You may even decide winter is your new favorite season, too!
For more winter adventures check out Winter Trails in Utah Valley & How to Embrace Winter Outdoor Adventure with Kids.