As a transplant from California, I was excited to see snowflakes my first winter in Utah Valley—but the charm wore off fast. 
A few years ago, my husband, Ellis, and I made it our quest to embrace winter outside—we went hiking, we went skiing, we even lugged sleds up Slate Canyon and slid back down. Now, as parents to two little kids who love playing outside no matter the weather, embracing the winter outdoors is even more important. 
In finding ways to entertain our own kids, and also in starting the RentalShare co-op last year and helping others in the community gear up for their winter adventures, we've collected ideas for how you and your kids can play outside all winter long.
1. Take a Winter Walk
Winter walks are a great way to acclimate to the weather and get ready for bigger adventures. Start by bundling up in layers and going around the block or to a local park, or even the Provo River Trail. Our family loves to stroll through the Riverwoods to see holiday lights and firepits, with the option to duck inside stores or restaurants for some food and warmth.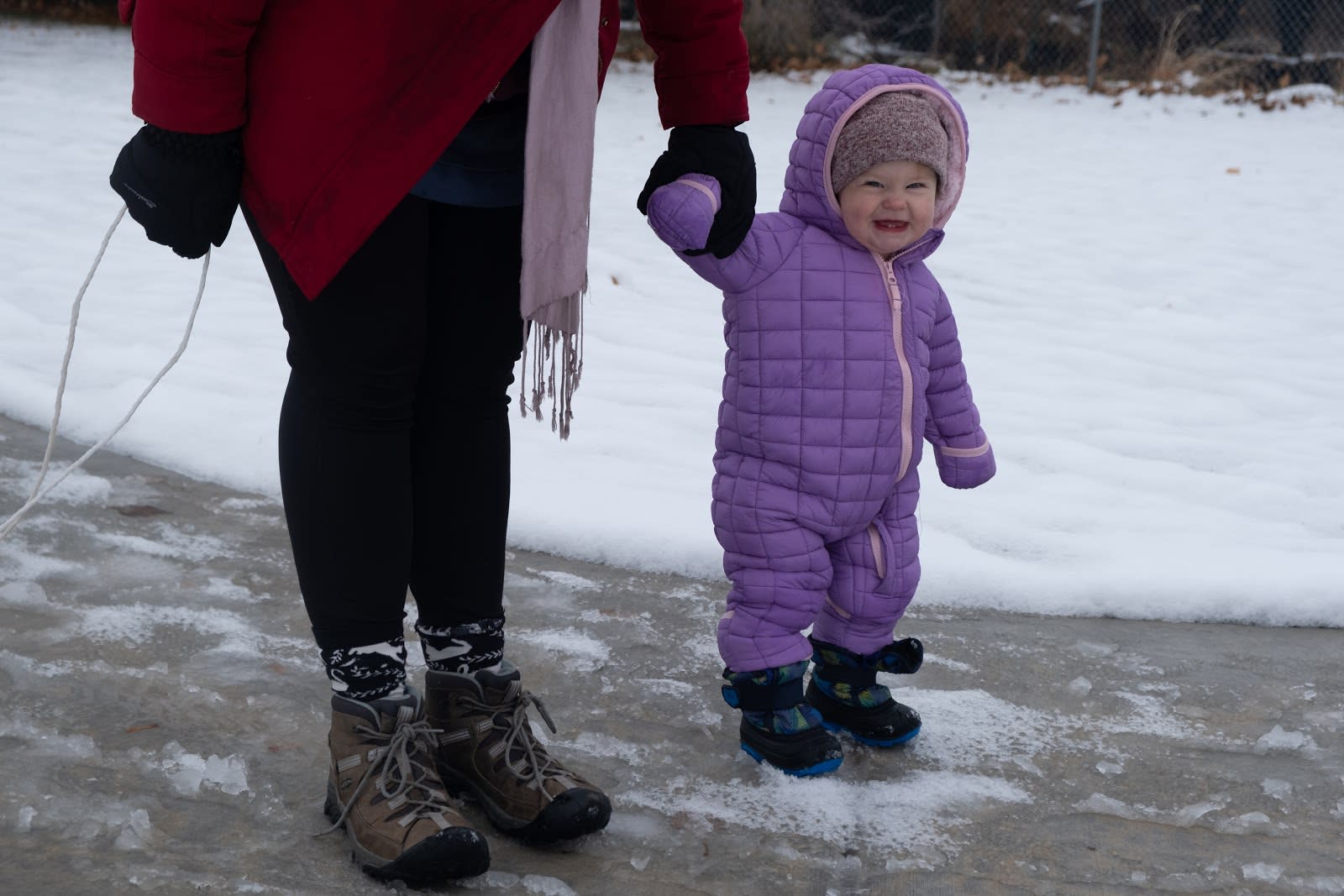 2. Play in a Winter Wonderland 
Even when there's no snow in your yard, you can always find some up in the mountains.
One of our favorite places for a kid's snow day is South Fork Park in Provo Canyon. With a few gentle hills perfect for first-time sledders, plus a bubbling creek and plenty of space for snowmen, you and your family can find hours of fun. For more ideas on where to go sledding check out "8 Epic Places to go Sledding in Utah Valley".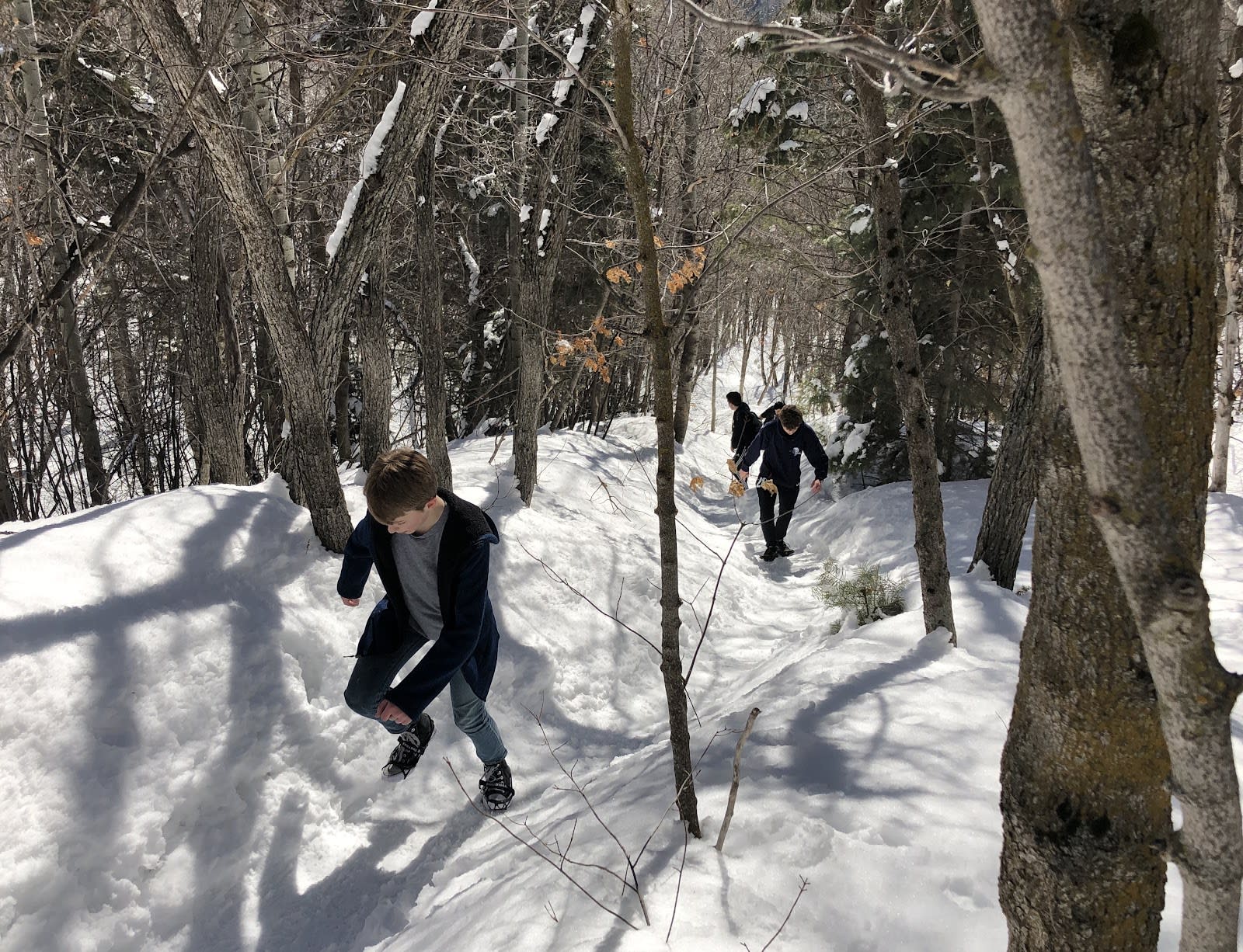 3. Take a Hike
In Utah County, hiking can be a year-round activity—even with kids. The trick to winter hiking is solid traction so you don't slip, and good support so you don't sink. Strap microspikes onto your shoes for traction on packed trails. For deeper snow, snowshoes offer both float and traction, and they come in both adult and child sizes.
Basically, any hiking trail you enjoy in the summer is fair game, so long as the road is open. Stewart Falls and Big Springs, both in Provo Canyon, are local favorites for families. If you've got older kids up for the challenge, slip on a pair of microspikes and hike through Rock Canyon, maybe even up to the Squaw Peak summit. While most popular trails are generally safe, bring extra water and a first aid kit, plus follow Utah Avalanche Center for snow safety tips and to check the latest conditions.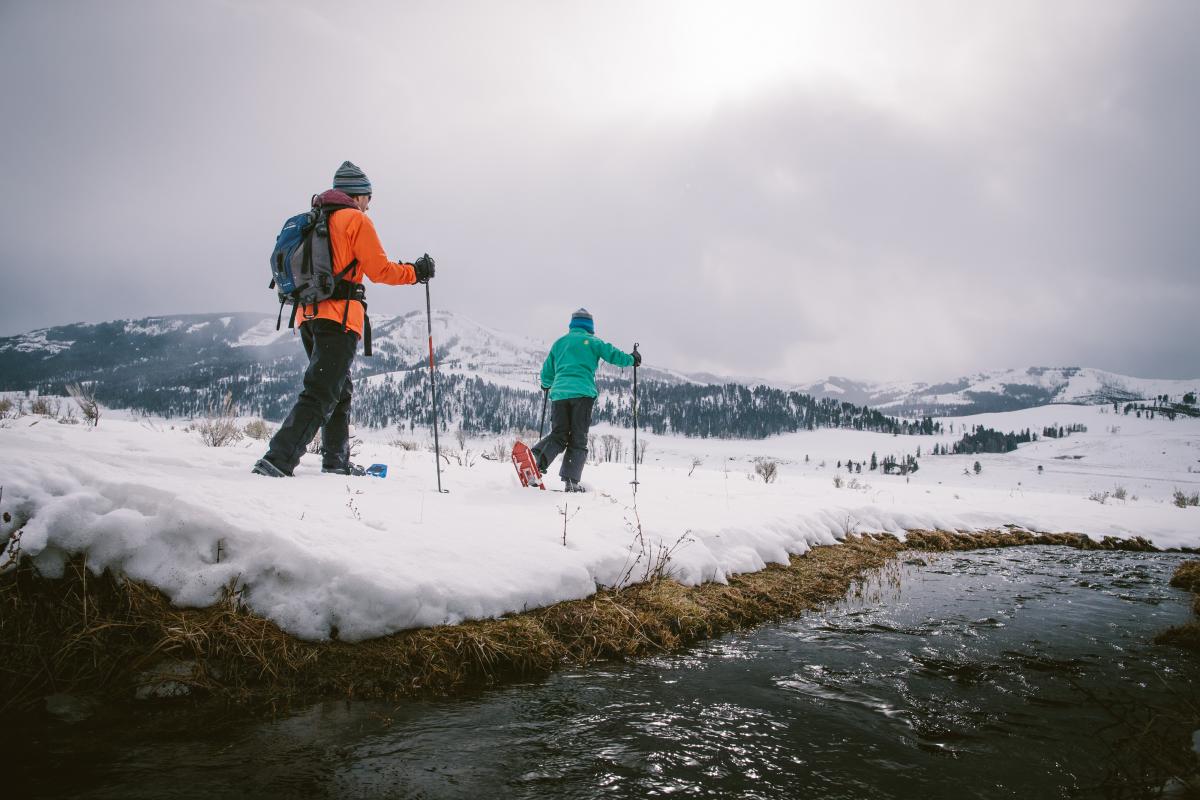 4. Hit the Slopes
A day (or night) on the slopes is a quintessential Utah Valley experience. Once your family has learned to embrace the cold, you're ready to head up to Sundance Mountain Resort, a world-class ski and snowboard destination just a short drive up Provo Canyon. Sundance is a friendly place for beginners, and perhaps best of all, kids under six ski free. The resort offers lessons for first-timers, plus fun beyond the slopes—cross country skiing, groomed snowshoe trails, restaurants, not to mention a winter zipline. We've even taken our kids just to walk around the base village, stop by the cafe for a giant cookie, and sit around the fire pit at the bottom of the chair lift to watch the skiers.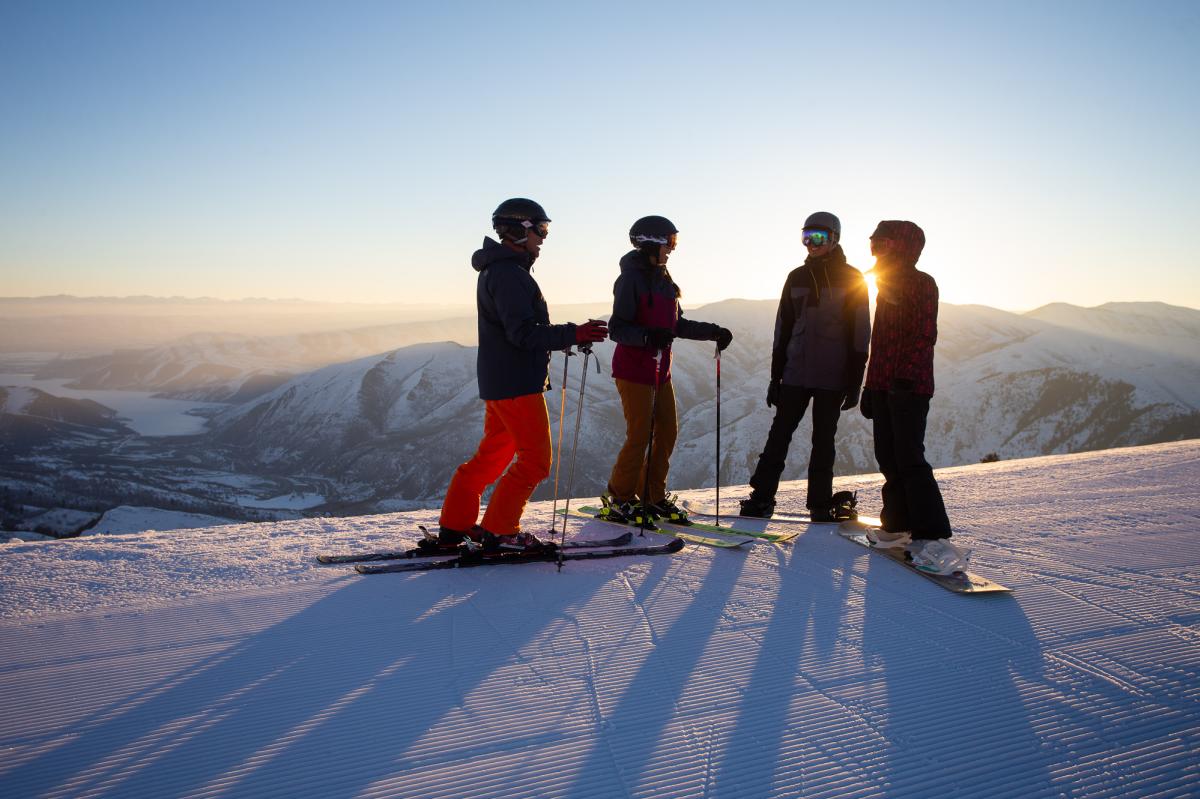 5. Embrace the Cold
Wherever you are on your winter journey, use this season to get out more, embrace the cold, and enjoy everything Utah Valley has to offer. And if you need snowshoes, snowboards, or anything else to make the most of your winter adventure, be sure to drop by RentalShare, where you can browse your neighbors' outdoor gear in our community garage, and rent what you need for your next adventure. We'd love to see you, in the shop or in the snow.