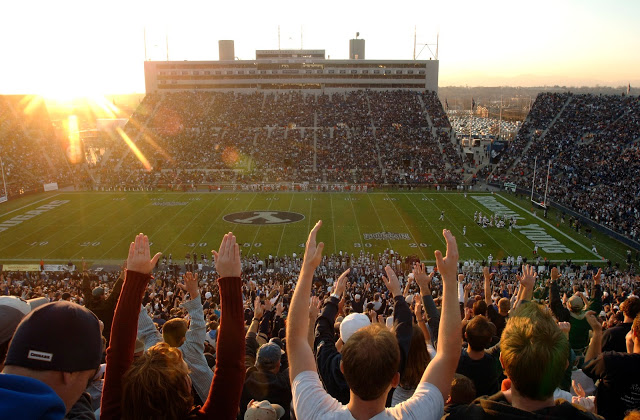 Its fall and that means one thing, football. Get out your Cougar Blue and get ready for the first home game of the season vs. Texas this Saturday (September 7, 2013). Here are some tips and tricks to getting the most out of the game.

Pre-game in Downtown Provo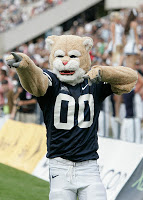 The BYU football kickoff party starts tonight at 7:00 pm on 100 East Provo. There will be food, fun, and music. The kickoff party will be followed by the Rooftop Concert Series. There will be giving away tickets to the game. To enter to win you have to take a photo of you showing your BYU Cougar spirit anywhere in downtown. Then post it to Facebook or Instagram and tag Downtown Provo (IG: @dowtownprovo) and tell them why you deserve to win the tickets. For more info about the contest click
here

. 

Get your BYU T-Shirt
Each season BYU Football has a different shirt with that years logo on it. At this year's games everyone will be wearing a navy blue shirt that says "Loyal, Strong and True". You can pick one up at the BYU Bookstore or order it online
here
for $10. 

Get there early 
There is nothing like LaVell Edwards Stadium on game day. Get there early and enjoy the atmosphere of
63,000 fans getting ready to cheer on their team. Getting there early also helps with getting through security and finding your spot. Coming in the right gate will bring down the amount of time it takes you to get there.  

Eat a Cougar Tail
Who doesn't love a extra long maple bar? No one that's who. Cougar Tails are made fresh on campus before every game. They are big enough to share, or not we don't judge. If you are looking for something a little more hearty try a Brat-Tail, a brat stuffed Cougar Tail. If your not into maple bars don't worry there are lots of food options at LaVell Edwards including pizza from Freschetta, burritos and salads from Costa Vida, pulled pork, creamery ice cream, burgers, hot dogs, nachos, pop corn, and the list goes on.

Tailgate
To register for a special tailgating spot in lot 20 (north of BYU Broadcasting) you need to register 
here

.
Most parking lots by the stadium only give you one spot to park and tailgate in, but in lot 20 you get two. Make sure you know the rules of tailgating on campus including not charcoal or wood fires, no alcohol, tobacco, or illegal substances permitted on campus, no fireworks, and no pets. RV parking is by reservation and is located at 2230 N 150 E, Provo.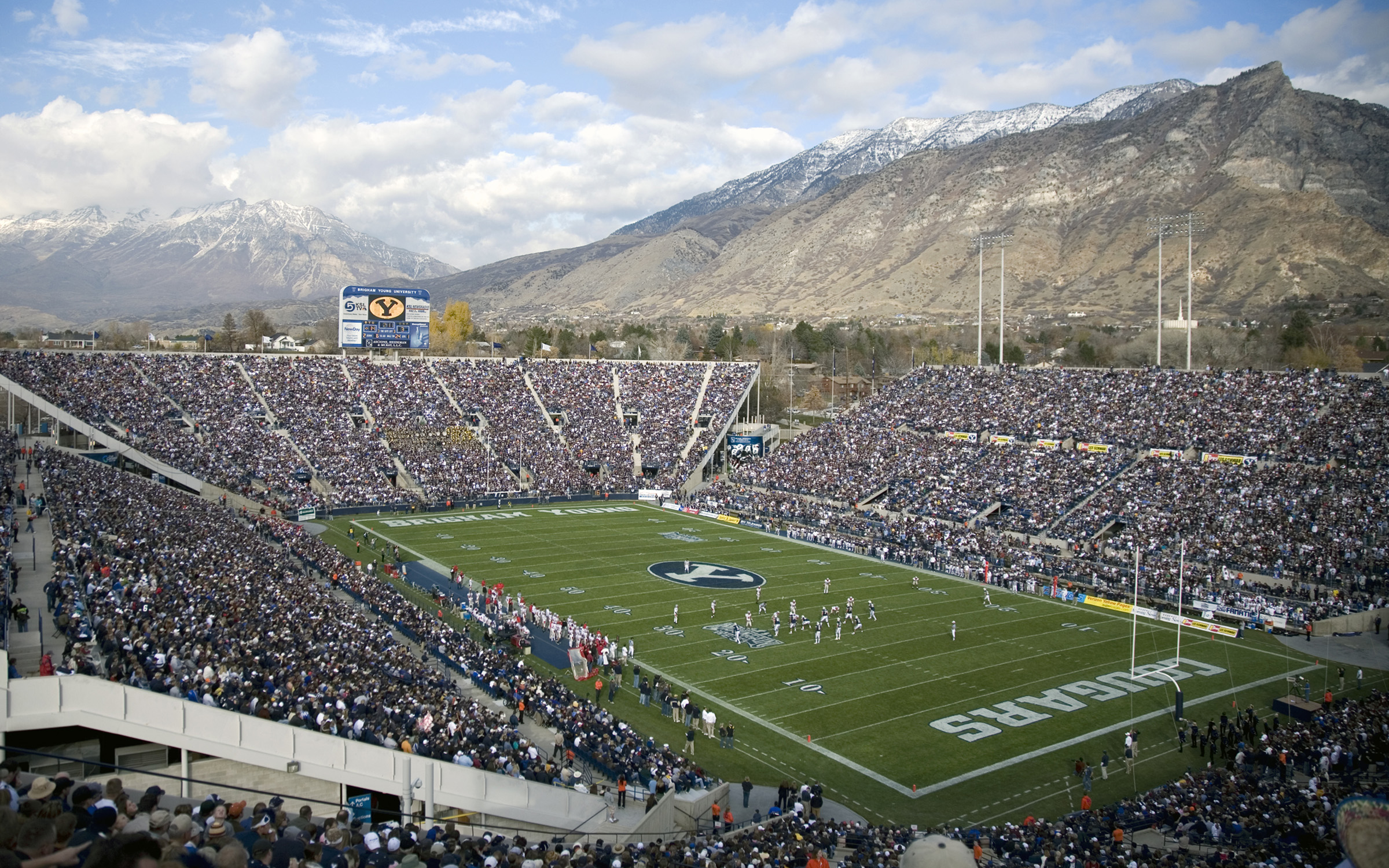 If you can't make it to the game you don't have to miss out on the fun. The game will be broadcast live on ESPN2 and the Longhorn Network as well as the Cougar IMG Sports Network 1160 AM, 102.7 Fm and BYUcougars.com  If you are in Texas you can listen in on KVET 1300 Am.