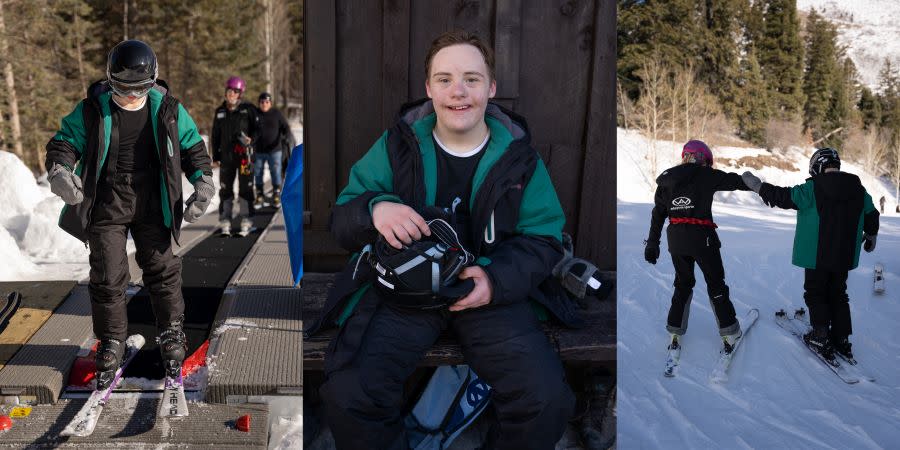 When fourteen-year-old skier, Chase Nelson, comes down the hill at Sundance Mountain Resort, strangers watch with wide smiles. For many, Chase is likely the first person with Down Syndrome that they have seen skiing. One of those smiles belongs to Chase's dad, Craig.  Like most parents, Craig and his wife have dreamt of their children experiencing the activities that they loved doing as kids. Being a ski and snowboarding family, their dream has included having a ski day with the whole family. Including Chase in winter sports had the potential to be challenging; however, this year they found a way to make it happen. With the help of Wasatch Adaptive Sports, Chase and many others with disabilities have had the opportunity to participate in sports that otherwise have many barriers.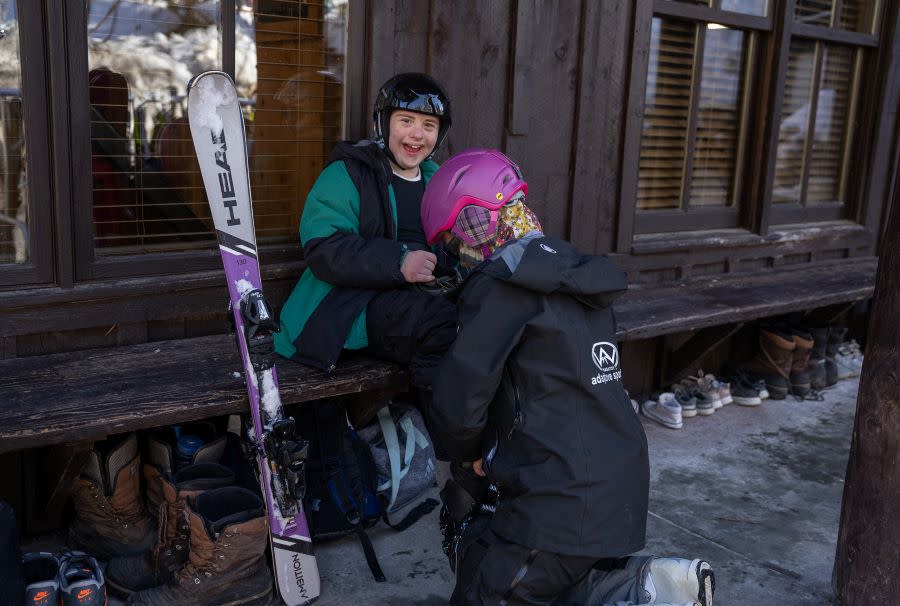 Wasatch Adaptive Sports has been serving Utahns and visitors to the state since 1977 when it was first started at Snowbird Ski Resort. Their mission is, "to encourage individuals with adaptive needs and their families to realize their potential and engage in active living through recreational, educational and social programs". In the winter, the organization runs downhill programs where individuals can learn to ski or snowboard with experienced instructors and specialty gear like outriggers, ski bikes, bi-skis, and monoskis to provide assistance to go down the mountain successfully. Starting last season, these lessons began to be offered here in Utah Valley at Sundance Mountain Resort in Sundance, Utah thanks to instructor Jodi Flockinger. Jodi saw the benefit that the program would give to the Utah Valley Community.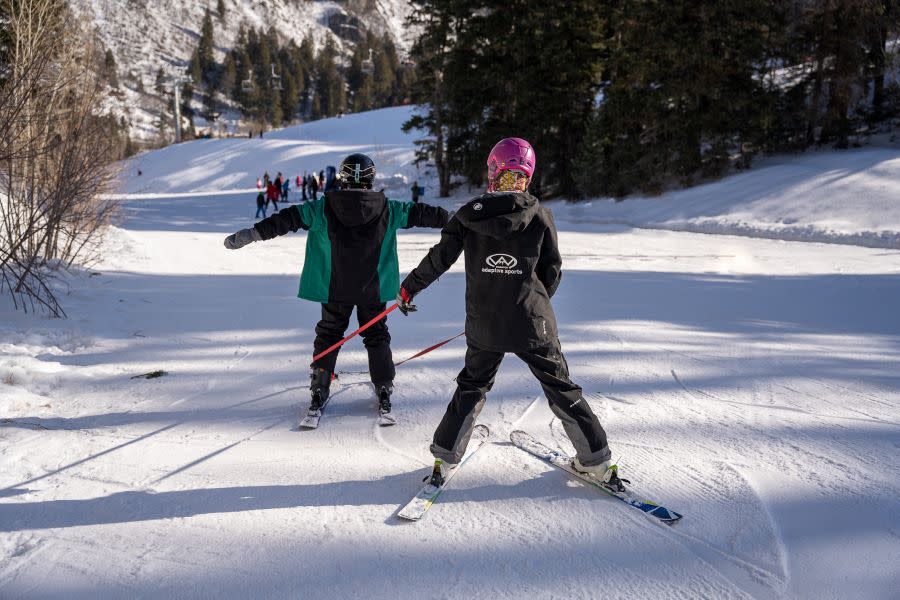 In Provo Canyon and under the shadow of the majestic Mount Timpanogos, Sundance Mountain Resort has been the perfect fit for the Wasatch Adaptive Sports program. Just this season, three new magic carpets were installed at Sundance Resort to make the bunny hill larger and more accessible for all skiers. The first magic carpet is situated low on the hill and is a short walk from the storage area for skis and boards. Those with restricted mobility will not have to walk far with heavy gear. Sundance has also put in two new lifts, including one that is high-speed with a mid-hill drop off for those still getting used to downhill sports. Together, these upgrades have created a more approachable hill for beginners and those with adaptive needs.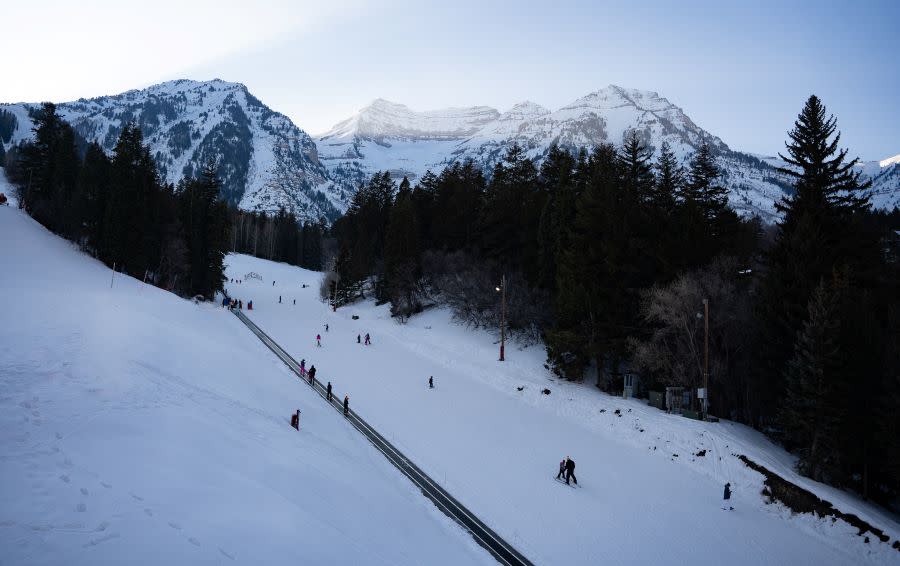 Jodi is grateful for these upgrades. For each lesson she teaches, she arrives with a truck full of gear so that she can adapt to whatever her learner needs. By the end of Chase's second lesson, she is able to put aside all her tools since he is ready to try some runs without any aids, besides Jodi's encouraging cheers. However, it's not just Jodi cheering now - when he makes it past the three magic carpets to the bottom of the hill, many of those smiling strangers are clapping and cheering.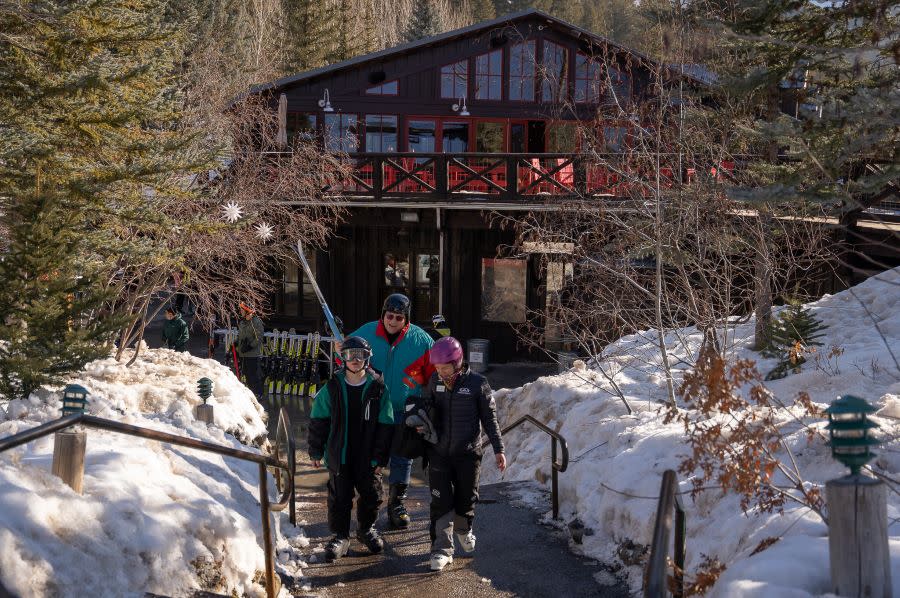 Wasatch Adaptive Sports runs year round, providing instruction and gear rental for adaptive cycling, mountain biking, water sports, and more. Lessons and rentals are available for people with disabilities, physical or mental, for children and adults. There are also programs specifically for veterans to help provide a community and connection to the outdoors. 
For those interested in finding out if Wasatch Adaptive Sports is the right fit for you or someone you know, check out the Wasatch Adaptive Sports website. Representatives from the organization can help determine what programs are appropriate for an individual. They can also give information on program fees. For skiing and snowboarding, fees for Utah locals are currently $45 for lessons, including gear rental and one-on-one instruction. Scholarships are available for those who would benefit from the programs but are currently unable to pay for the fees.  Wasatch Adaptive Sports is also a great place for volunteers that are interested in participating in a meaningful outdoor experience. 
Looking for things to do in Utah County? Check out Explore Utah Valley's Things To Do page.
You can also check out other Utah Valley Winter Activities in this blog post.