The 14th annual Tulip Festival at Thanksgiving Point is fast approaching and we've listed 5 great reasons to stop by! Not only are these imported tulips from Holland absolutely stunning, but there is plenty more to enjoy and be a part of this spring season. But hurry, the Tulip Festival starts April 13th and ends May 5th. Come experience a festival like no other!
1. Antiques and Take-Homes
This festival at Ashton Gardens provides 280,000 tulips in 15 different themed gardens to view and photograph, so don't forget your cameras! Some of these tulips are incredible antiques such as the Duc van Tol's and the  Absolons and some you can cut and take home to your own garden.  Although you won't be able to take these antique flowers home with you, you may visit the Learning Garden in order to chop your own bouquet of beautiful tulips for $10, available for a limited time. 
2. Tulip Festival 5K Races
Run through a field of tulips! The Thanksgiving Point  5k race takes place on April 28 at 7:30 a.m. with the kids race starting at 8:30 a.m. Running through a field of flowers. What could be more peaceful? 
3. Swing Dancing 
The Utah Swing Orchestra will be on hand May 4th from 6:30 to 8:30 p.m. to provide and night of good old fashioned entertainment. Swing the night away with your loved ones!
4. American Heritage Lyceum Philharmonic Concert 
Lexie Walker will be joining the American Heritage Lyceum Philharmonic in a performance celebrating the last day of the Tulip Festival. Beautiful music in a picturesque setting, what a better way to spend your day?
5. Tulip Tot Playland for Kids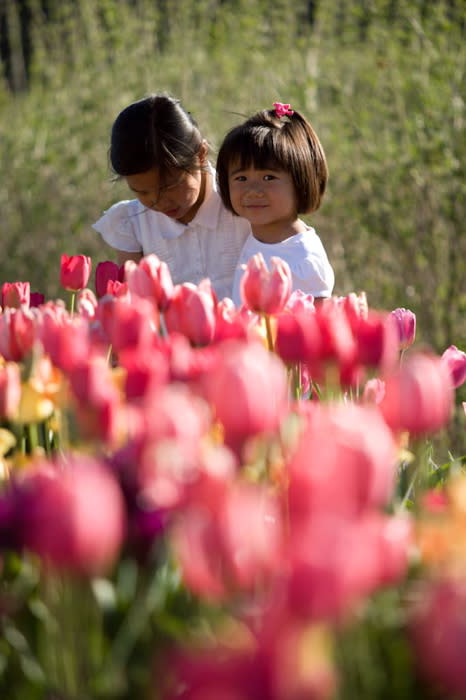 The Tulip Tot Playland runs every Friday and Saturday throughout the Festival. Come anytime between 10 a.m. and 6 p.m. for lawn games, bounce houses and other educational activities the kids will love!