Warmer temperatures mean that spring is on its way! Spring is a lovely time in Utah Valley: flowers are blooming, hiking trails are opening up again, and festivals are starting. Make the most of this beautiful time of year by participating in any of these springtime activities.
---
1. Go to the Tulip Festival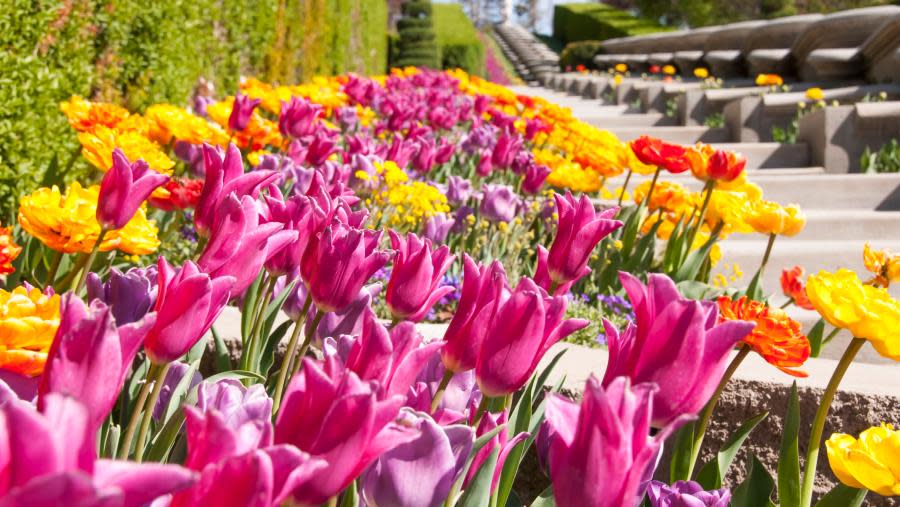 From April 7th until May 13th, Thanksgiving Point's annual Tulip Festival is a must-do event, with over 750,000 spring flowers in over a hundred varieties! This year is even more special because Thanksgiving point just broke the world record for the most tulip bulbs planted in 1 hour. The month-long festival is the perfect way to experience the beauty and wonders of the natural world.
---
2. Play Golf

Tee up! Utah Valley has some beautiful golf courses, from Hobble Creek to Thanksgiving Point and many more in between! With the weather getting warmer, there is no better time to stroll outside while playing a round or two!
---
3. Go Fishing

Spring is the perfect time for what anglers call 'ice off fishing,' which is when the sun warms the shore and melts the ice! There are many different places to go fishing in Utah Valley such as Utah Lake, Tibble Fork/Silver Lake, or the Provo River Parkway Trail. For a guided fishing experience check out this blog post.
---
4. Ride the Heber Creeper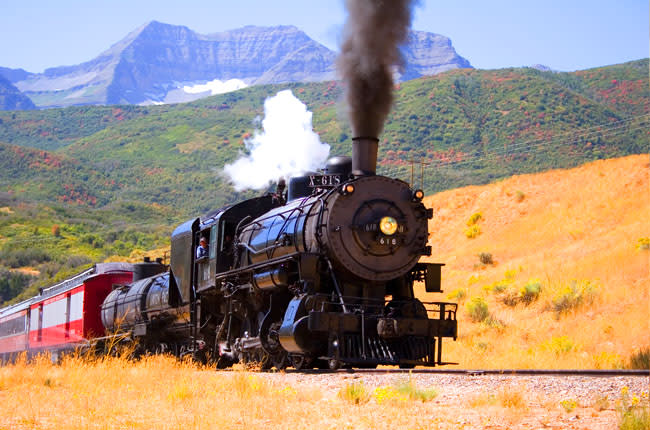 Ride through Provo Canyon on the Heber Valley Railroad. There are a lot of train options, but we recommend the Provo Canyon Limited, which usually starts in late April and makes its way from Heber to Provo! There are beautiful scenic views all along the way!
---
5. Run a Race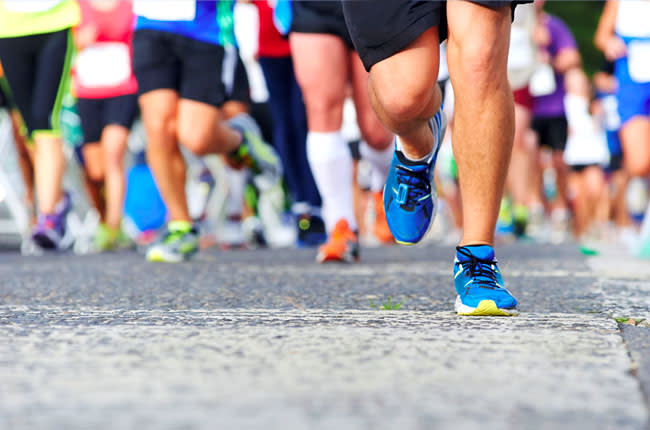 Now that the weather is warming up, the race season is coming in full stride. Have you been training? Even if you haven't, there are races throughout the season for all types of runners, so keep an eye on our calendar of events to see what race is best for you!
---
6. Play Frisbee Golf

It's finally warm enough to play outside, so visit a park and play a round of Frisbee golf! Some great Frisbee golf courses include the Bicentennial Park course in Provo or the Dry Creek Trail Park in Lehi. Be sure to bring your own Frisbee!
---
7. Go On A Hike

Now that the weather is getting better, opt outside! Go for a hike and explore the great outdoors that you may have missed all winter. The Murdock Canal Trail and the Provo River Trail are great this time of year, especially since there will still be snow in the mountains. Check out our page with other trails within city limits for great ideas!
---
8. Picnic in a Park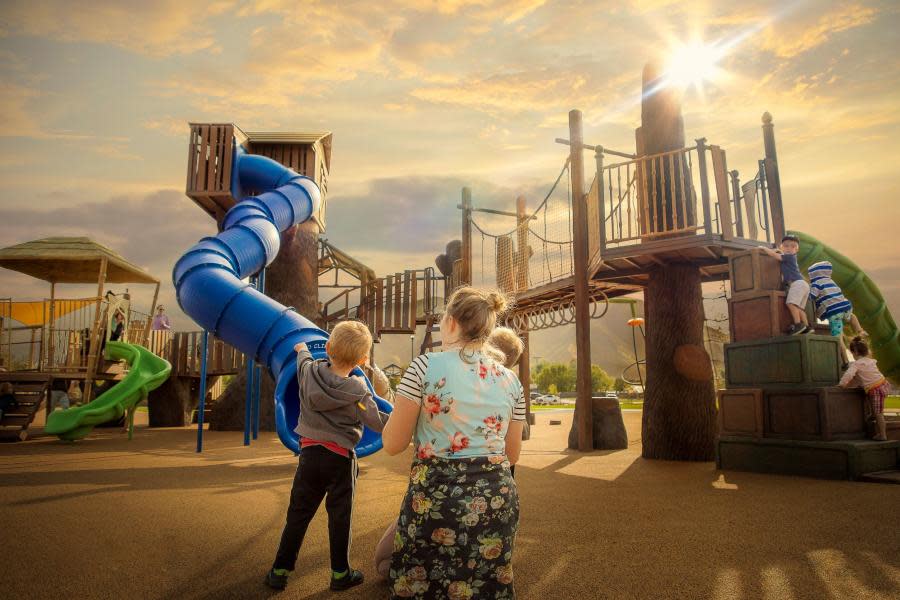 For a more low-key outdoor adventure, visit one of the many beautiful family-friendly parks in Utah Valley and have a picnic! Some great parks with wildlife are Nunn's Park in Provo Canyon and Willow Park in Lehi. If you're looking for a fun playground to take your kids to, visit the All Together Playground in Orem or the Cory Wride Park in Eagle Mountain!
---
9. Attend a Spring Event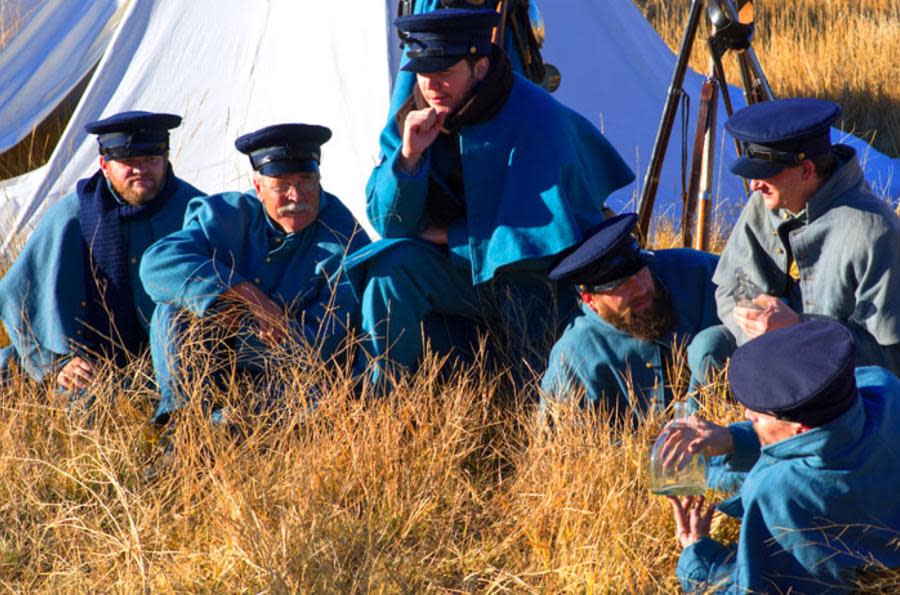 Check out a model train show at University Place, laugh your guts out at the Comediathalon with Improv Broadway, enjoy the 98th Annual Spring Salon at the Springville Museum of Art, or celebrate Artisan Day with Camp Floyd. Don't forget to visit our online calendar for even more events you and your family will enjoy. 
---
For those inevitable rainy (and maybe even snowy) days:
10. Watch a BYU or UVU Performance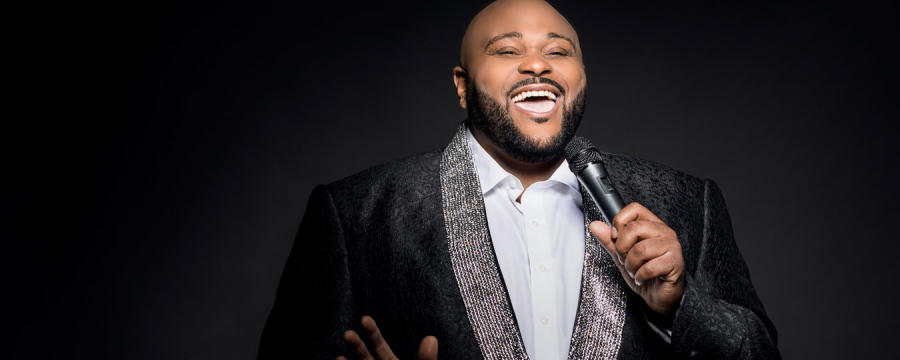 Before summer break starts, watch one of the universities performances! There is so much talent at each school, from dance performances to theater to musical performances as well! Check out BYU performing arts or UVU performing arts to see what's happening this spring! If an in-person visit isn't possible, head to their websites and see what's streaming!
---
11. Sailing on Utah Lake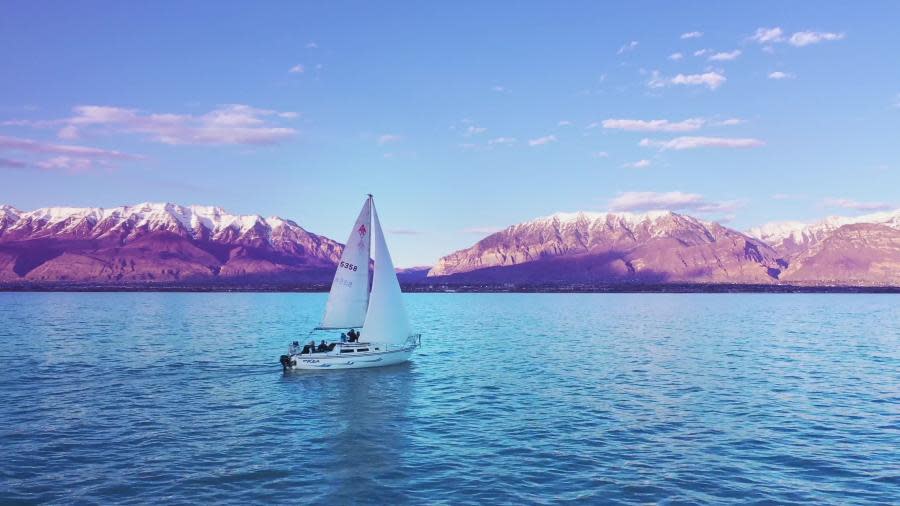 Learn to sail on Utah Lake and experience some of the most breathtaking sunsets Utah Valley has to offer. The Bonneville School of Sailing and the Lindon Marina offer sailing and you don't need any prior sailing experience to go. The sailing season usually runs from March to October.
---
12. Play Indoors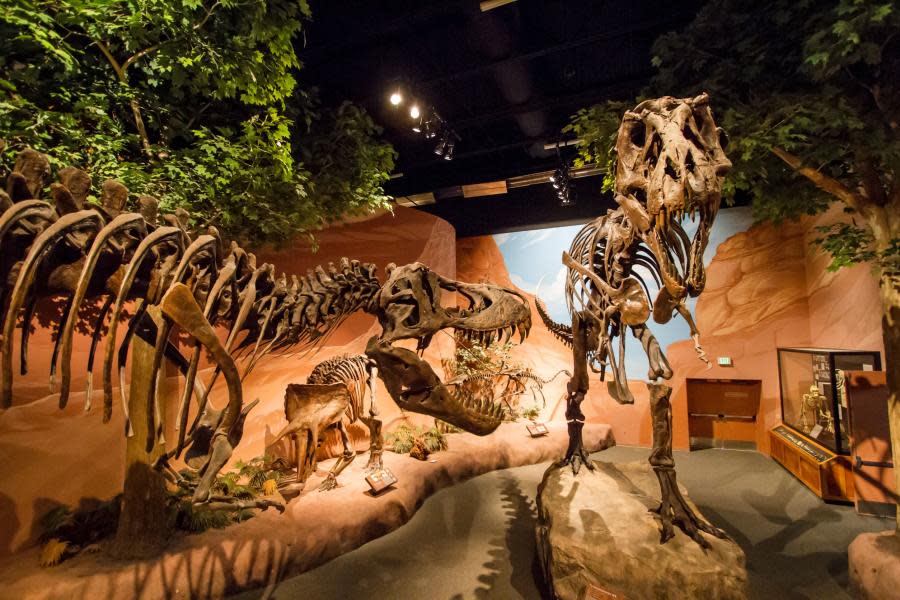 Spring brightens everything, so when going outside is not an option it's no fun! Luckily, there are so many things to do indoors in Utah Valley, from trampoline parks to arcades to museums, so browse our list of things to do for lots of fun ideas!
Are you ready to have an awesome spring in Utah Valley? Then get out, enjoy the weather, and find your fun!