When strolling through Downtown Provo, you can see just how talented the artists in Utah Valley are. Walking among the buildings downtown, you'll run across a series of murals that reflect the unique destination that is Provo. These are not works you see from typical graffiti artists, but show an array of techniques and styles from varying mural artists all for free! 
Pair your art scavenger hunt with the Art Stroll, a free event that takes place the first Friday of every month, and take in pieces from both street artists and those showcasing their work inside local businesses. 
Read on to view some of the finest Utah art pieces in Provo's outdoor gallery. For a more complete listing of Provo murals, here is Downtown Provo's mural map.
---
1. Leuven Provo Bike Mural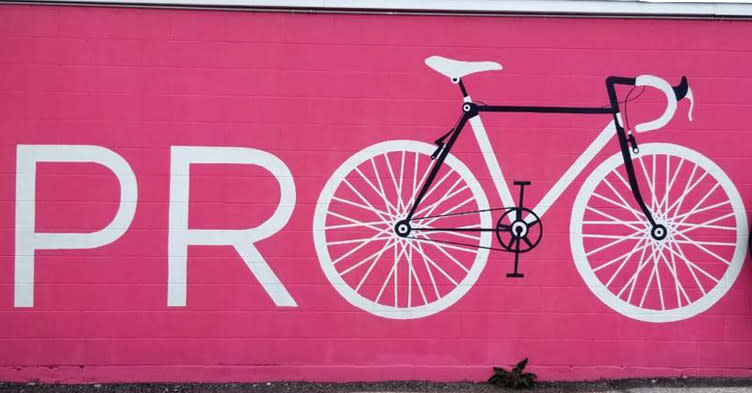 470 W Center St | Tucked back between foxglove flowers and Rent-A-Center.
Provo is a silver-level bicycle-friendly community according to the League of American Bicyclists, and this work illustrates the city's commitment to maintaining this status.
---
2. Provo Bicycle Collective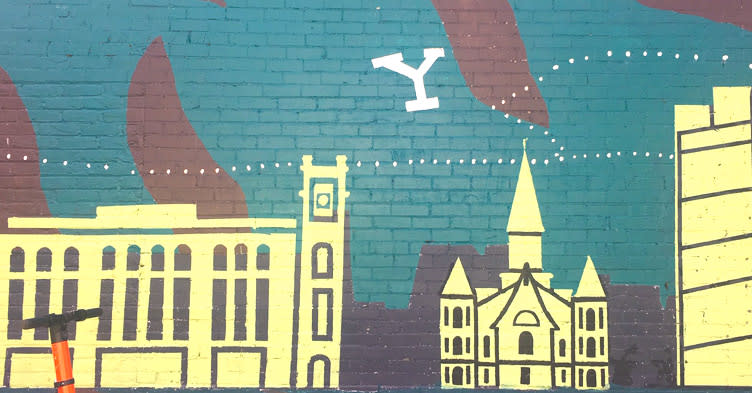 397 e 200 n (east side) | Designed by George Patterson and painted by community members.
Find this mural of Provo City and take a picture with your favorite people in front of the painted Y, the temple, or other well-known Provo sights!
---
3. Albert Einstein Pixel Mural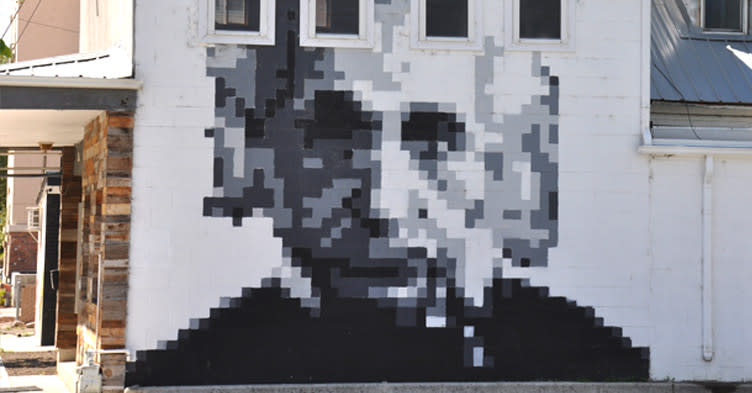 150 s 100 w | Tute Genomics commissioned several pixel murals in this area. See if you can find all of them!
Tute Genomics has created a few of the murals featured on this list, and are some of the most Instagrammed murals in Provo. This iconic work of a pixelated Einstein is adjacent to some beautiful colored walls.
---
4. Fort Utah Mural
187 w center st | Painted by Asen Balakchiev.
---
5. Maeser Park Mural
600 s 500 e | Commissioned by the Maeser Neighborhood and designed by Alex Vaughn
---
6. Guru's Mural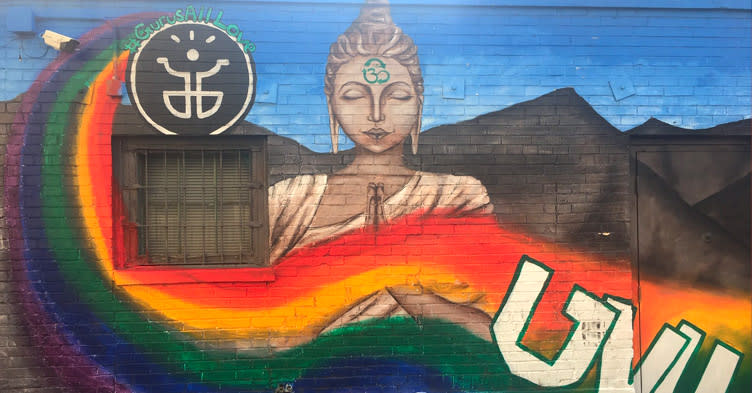 45 e center st | Located on the north side of Guru's Cafe.
This colorful mural represents BYU and UVU with a rainbow ribbon running through the middle and great Hindu vibes.
---
7. Pioneer Book Mural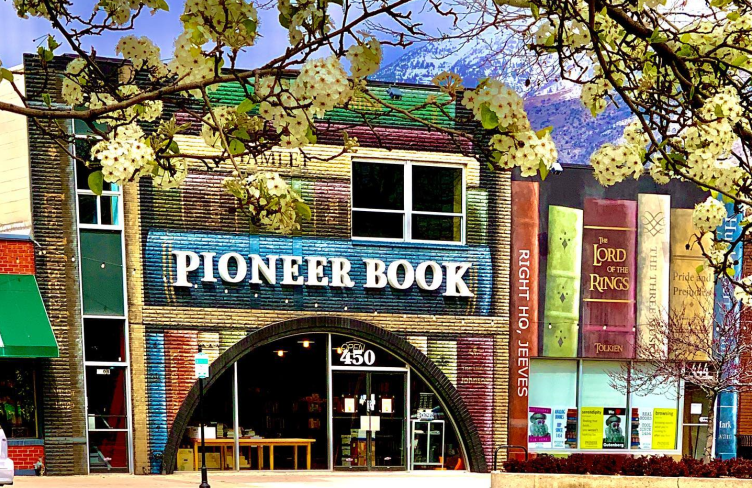 450 w Center St | Located in front of Downtown Provo's favorite local bookstore, Pioneer Book.
This quaint bookstore attracts visitors with its incredible mural of books along its storefront, including Provo's cult favorites like Lord of the Rings and Pride & Prejudice.
---
8. Buffalo Mural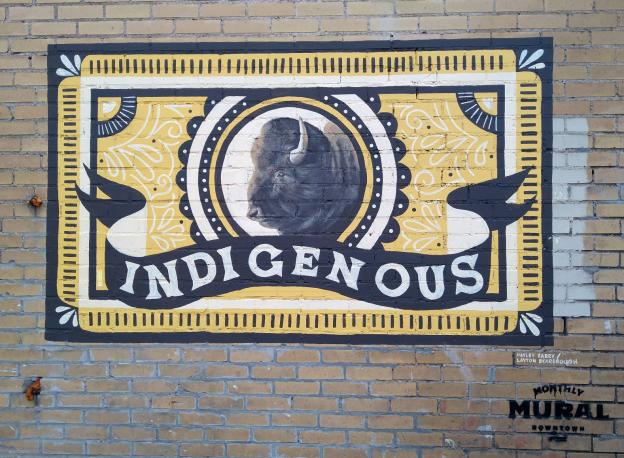 40 w 100 n (north side) | Created by Hayley Barry and Layton Scarbrough.
This mural is a throwback to Provo's history, where bison once reigned supreme, wandering wherever they pleased.
---
9. The Birds and the Bee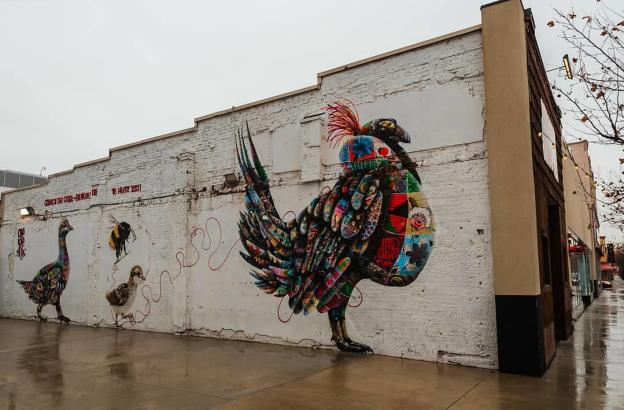 163 w center st | Painted by London artist Louis Masai
Often artists create pieces meant to generate discussion about important current events, and this piece is a perfect embodiment of that concept. Commissioned by Nu Skin, Louis Masai created this painting of the Gunnison Sage Grouse to highlight the issues facing endangered species and what we as a society can do to create solutions.
---
10. What Are You Waiting For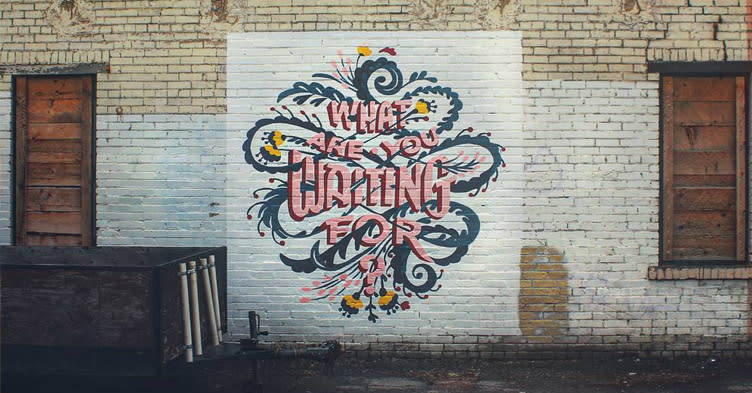 145 n university ave (north side) Painted by The House that Lars Built.
Another motivating painting, this one will make you want to fulfill all your dreams!
---
11. The Best Gift Is You

52 n 100 w | Painted by Dallas Clayton with help from local community members.
Add a feel-good moment to your day by snapping a picture of yourself with this beloved Provo mural. 
---
12. Provo Lights
225 w center st | An LED installation created by Dean Cheesman in collaboration with Downtown Provo.
---
13. CHOM Mural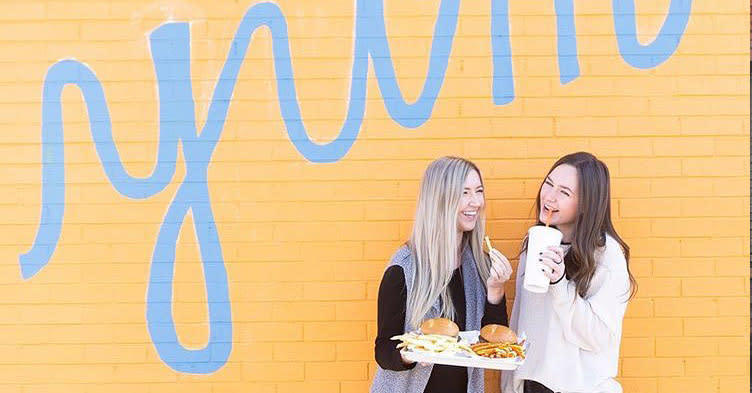 45 w 300 n | Created by AIGA BYU.
It's basically essential that you take pictures with your food from CHOM Burger at this mural.
---
14. Startup Hallway Mural
111 w 600 s (inside) | Created by local artist Megan Arne.
---
15. This Is Our Home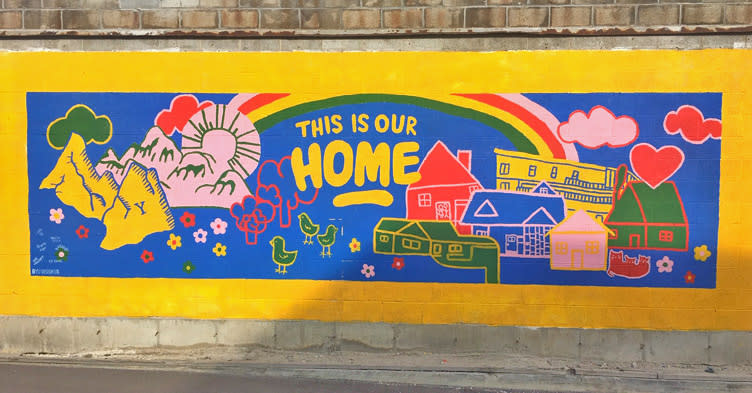 111 w 600 s | Created by a BYU graphic design class with help from a local elementary school.
It may be located in a parking lot, but this mural is still picture-perfect, especially for locals in Provo.
---
16. Laura ProLab Mural
25 w 400 s suite 001 | Created by artist Laura Hendricks
---
17. Havoc Prolab Mural 
25 w 400 s suite 001 | Created by artist Havoc Hendricks
---
18. Scooter Mural
302 s 500 w | North side of The Scooter Lounge
---
19. Faces of Provo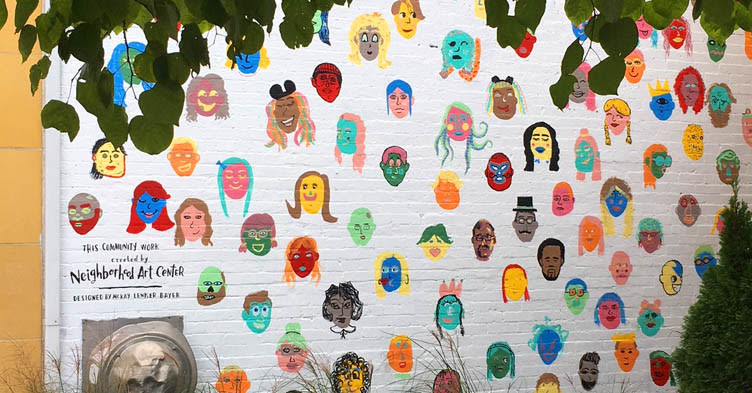 163 n university ave | Painted by The Neighborhood Art Center + over 100 community members
Provo has a youthful lively spirit which is easily portrayed here. Walking along University Avenue and seeing this mural is sure to bring a smile to your face.
---
20. Lars Color Mural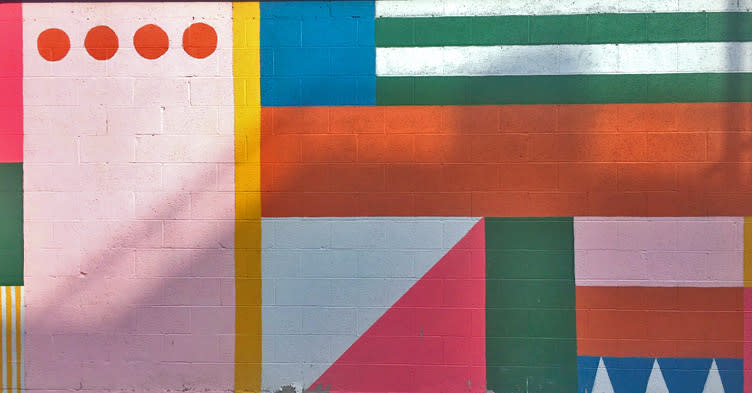 111 w 600 s (west side) | Painted by the House That Lars Built and community members.
The Startup Building has murals on many of its walls. This abstract mural has several different vantage points perfect for pictures!
---
21. Ancestry Mural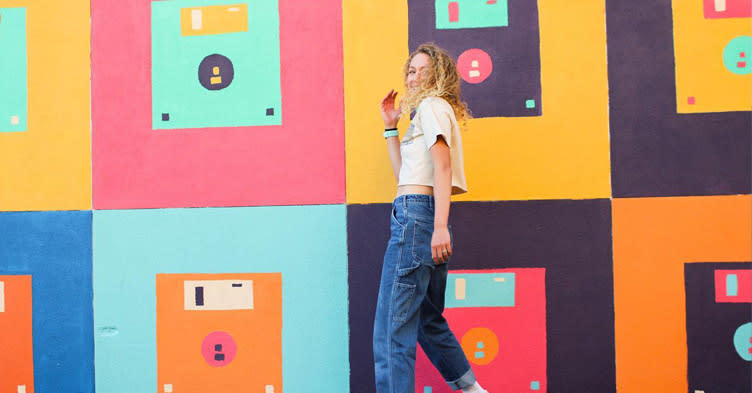 43 e 200 n (east side) | Painted by the Ancestry UX team
Many kids in the younger generations might not recognize the objects shown in this mural, so as a bonus it doubles as a history lesson! Capture the perfect picture for the 'gram at this hipster-ish, cool mural.
---
22. Project Tala Mural
283 n university ave (north side) Painted by #ProjectTala
---
23. Mountain Mural
295 w center st (south side) Painted by Havoc Hendricks
---
24. Roadrunner Mural
148 w 600 s (south side) Painted by Rafael & Chase Studios
---
25. Tiger Mural 
82 w 500 s (west side) Painted by Billy Hensler
---
26. Color Block Wall
150 s 100 w | Painted by Reid Robinson
---
27. Fish Kiss Mural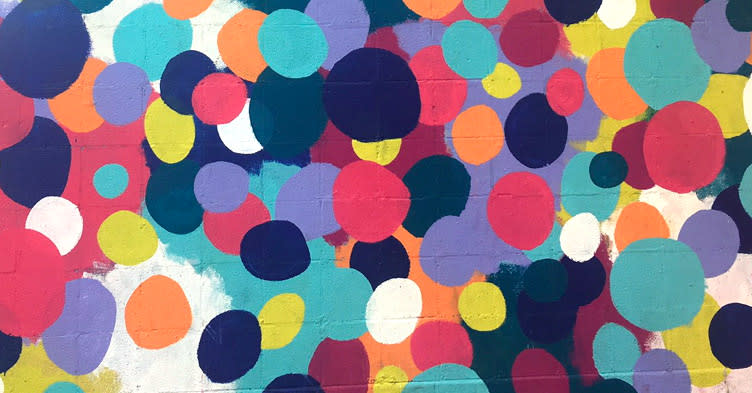 32 s freedom blvd | Painted by Community members
After a visit to FishKiss Fish Spa, continue your aquatic adventure by taking pictures on this wall that looks like multicolored bubbles.
---
28. One Time In Provo & Travel Posters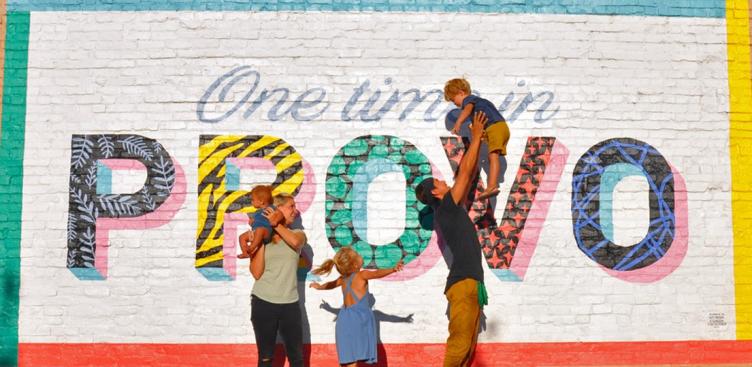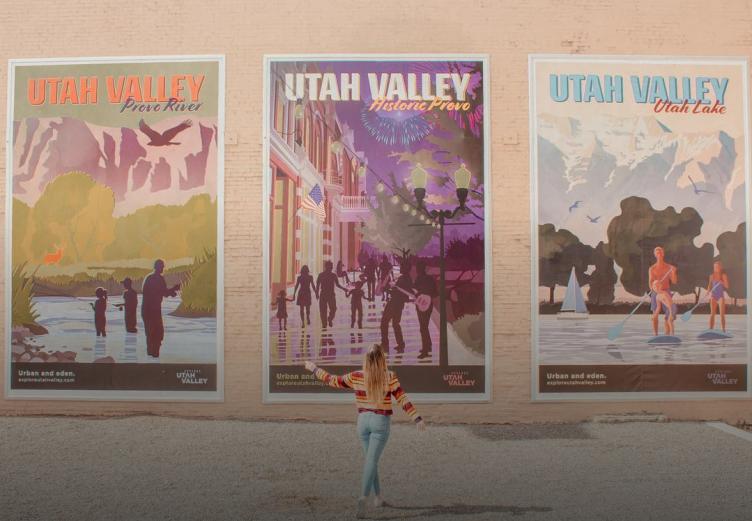 250 w center st | Created by Alex Vaughn and sponsored by Google Fiber.
Of all the murals in Utah Valley, this one is a must-see. It serves as a perfect reminder of all the fun times and fond memories you had while visiting Provo. 
---
29. The Empress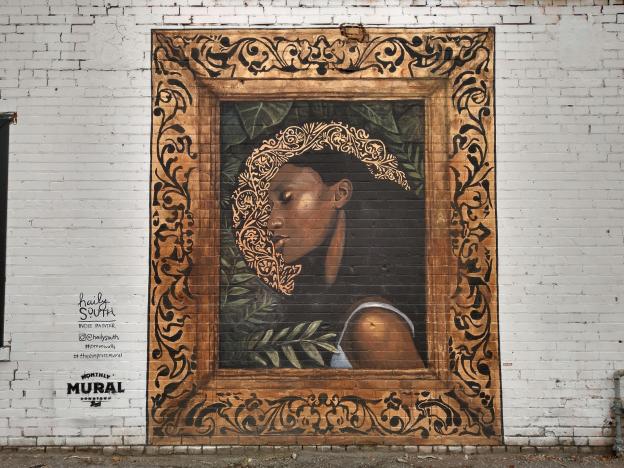 145 n university ave (west side) Painted by Haily South.
Located in a small parking lot behind Mozz Pizza, this stunning artwork is located right next to the What Are You Waiting for Mural, and a short walking distance from the Indigenous and Mariachi pieces. Grab some snacks and see how many of these paintings you can find within an hour!
---
30. Shapes Mural
463 n university ave (parking lot) | Painted by Alex Vaughn
---
31. The Dialogue With Everything
117 n university ave (south side) | Painted by Jake Reedy.
---
32. Musicians Mural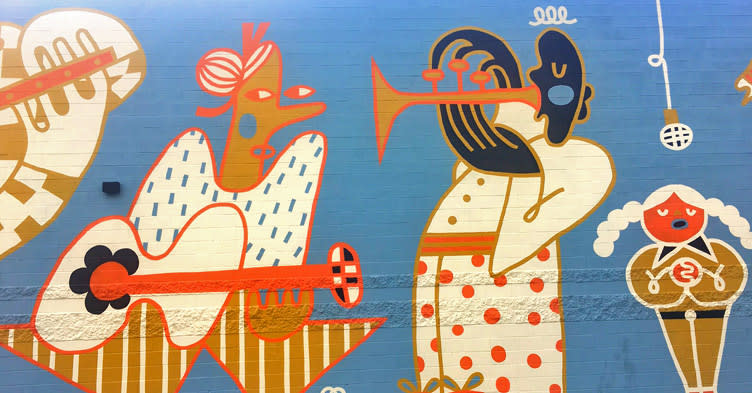 39 w 200 n | Painted by Ainsley Romero.
This quirky mural showcases the various art forms mural art is able to depict while giving a nod to the diverse cultures you can find in the city.
---
33. Bug Mural
384 w center st (east side) Painted by a BYU Graphic Design class.
---
For a map showing where to find many of these murals, visit Downtown Provo's website. There are so many other murals in Provo that are not on this list and the search is never over--Downtown Provo is frequently sponsoring new art pieces! Check out their Instagram account or search the hashtag #provowalls for more info and to keep up with the new murals that are painted and have become beautiful street art.
For tasty dinner ideas while you're out and about, check out these unique restaurants.
For more ideas on fun free things to do in the area, check out our free activities page! (P.S. This mural hunt is really fun to do on a city scooter!)