It is February and love is in the air! If you need somewhere to treat yourself or your special someone, Utah Valley has some excellent dining for special occasions. 
Utah Valley boasts some of the most unique and delicious dining experiences with settings and cuisines that provide the perfect atmosphere to share a special meal and make lasting memories.
When we think of Valentine's Day dinner we think of white tablecloths, flowers, candles, full service, and stunningly plated dishes. So, without further ado, here are some of our favorite fine dining options for Valentine's Day in Utah Valley.
---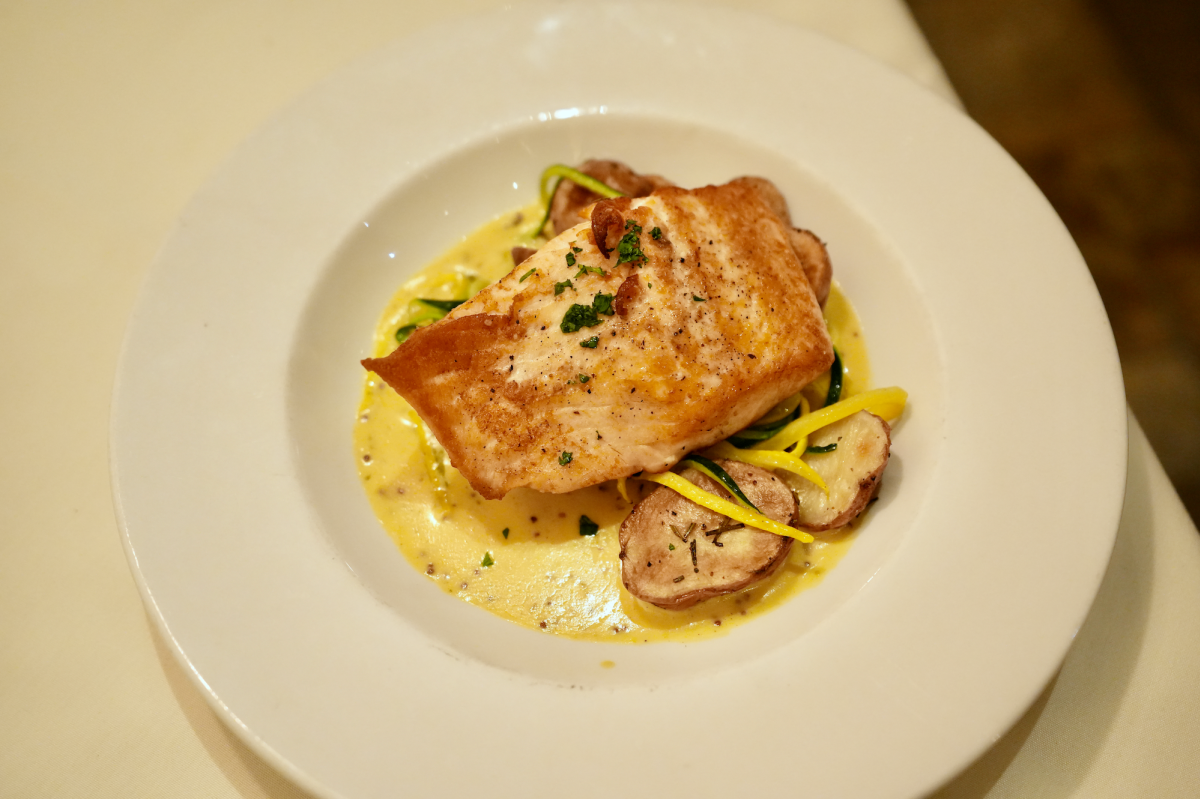 Address: 3003 N Thanksgiving Way, Lehi, UT 84043
Phone: (801) 768-4990
Looking for a setting and experience that demonstrates the very best of Utah's hospitality? Look no further than Harvest Restaurant at Thanksgiving Point in Lehi. 
Harvest's atmosphere is romantic but also gives off a feeling of family friendliness. Each meal begins with a delicious loaf of freshly baked bread––Yes! A FULL loaf for you and your date to share along with some smooth butter to spread over each slice.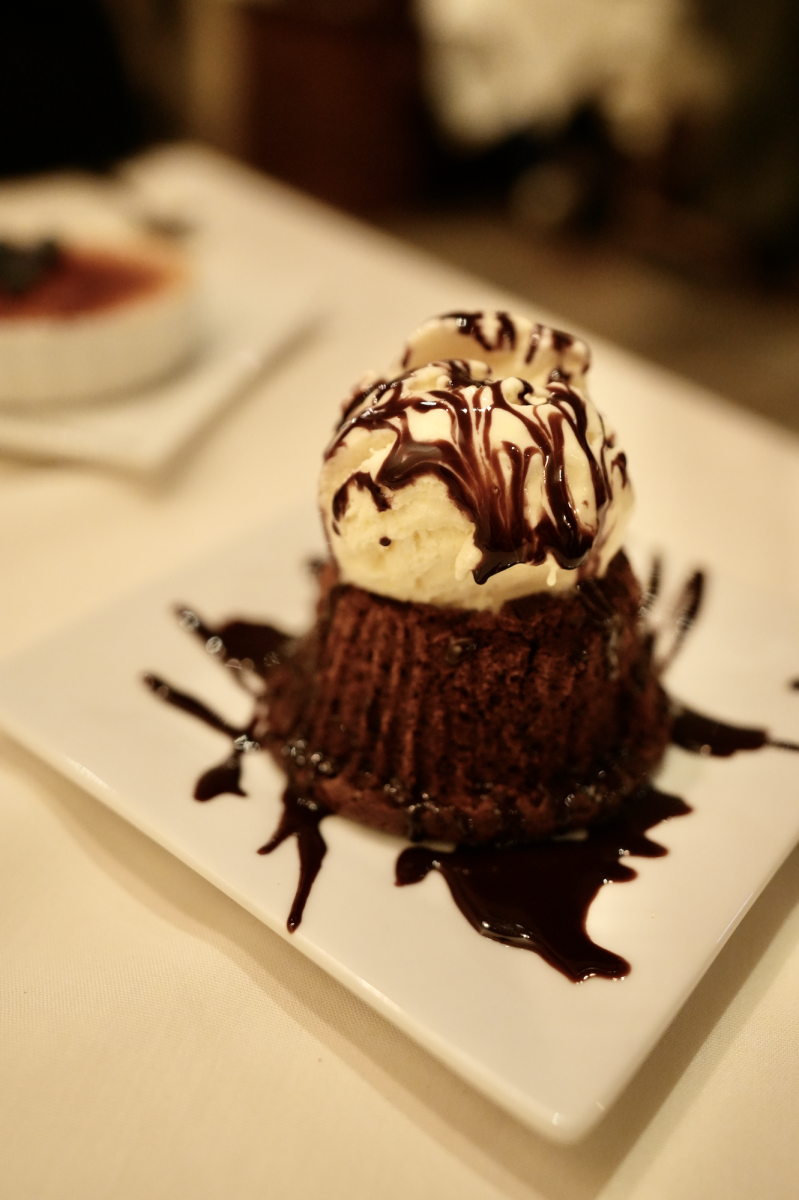 Harvest's menu is full of elegant items, but also some comfort food that gives you a sense of home with every bite. We recommend their mouthwatering meatloaf and potatoes or their chicken pot pie if you are feeling like a quality home-cooked meal. 
But if you are feeling more upscale, give their pan-seared salmon with tarragon honey mustard a try. You will not regret it! Add any one of their delicious lemonades or Italian sodas and you will be swimming in everything we love about the state of Utah. 
---

Address: 3330 N University Ave, Provo, UT 84604
Phone: (801) 885-7558
If you enjoy a hip and trendy fine dining environment and fantastic farm-to-table eats, Block Restaurant in Orem is your go-to. Not only do they boast some of the best brunch food in Utah County, but their dinner menu is also full of unique and mouth-watering dishes. 
Many of their menu items are seasonal and ever-changing, but we recommend starting your meal off with block toast. The apple jam on that sweet and savory giant slice of sourdough bread is to die for. Another starter that we recommend is their cauliflower tart which is bursting with flavor.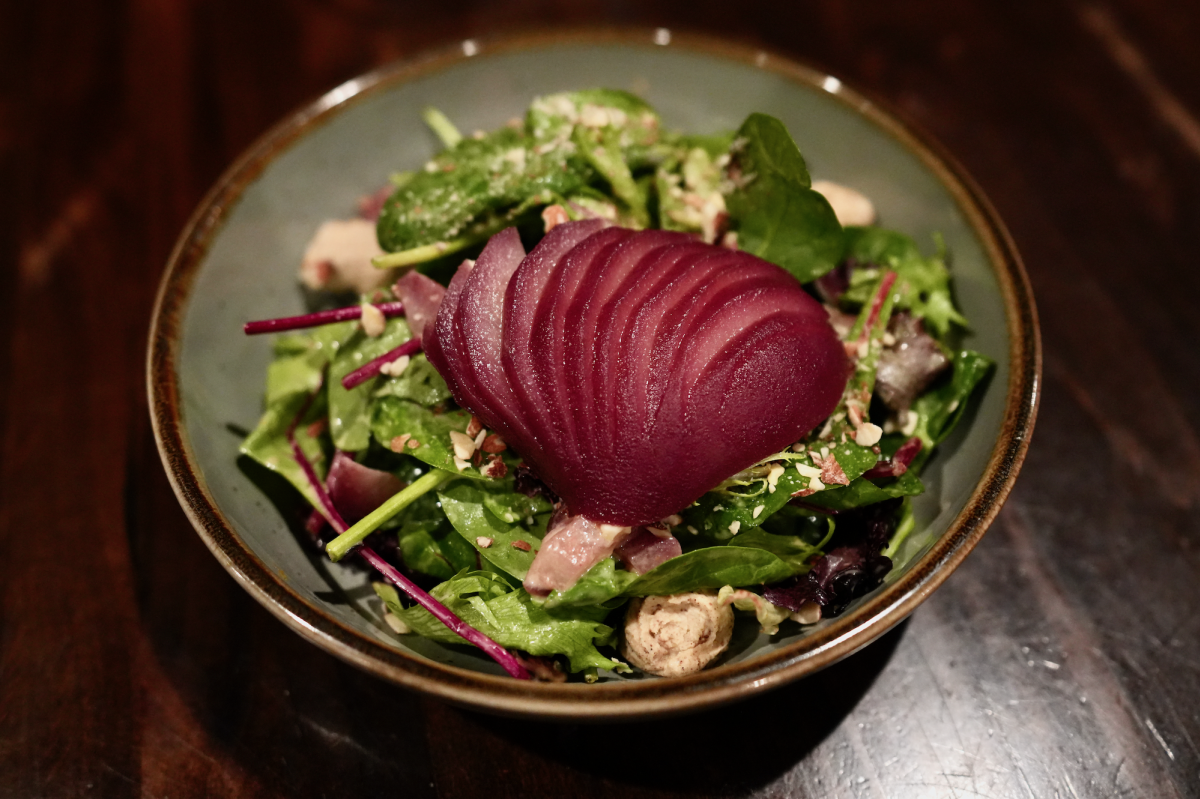 Be sure to order a salad alongside any of their beautifully plated entrees. We love their pear salad and wedge salad. For your main dish, we recommend their house-made gnocchi with braised short rib. 
Next Door, Block's bar and lounge, also serves specialty drinks and cocktails and has a delightful social atmosphere. If it's your vibe, be sure to head on over before or after your meal for a good old time. 
---

Address: 102 N University Ave, Provo, UT 84601
Phone: (801) 373-8000
Take a walk through Provo's historic downtown and dine at the classy New American Utah Valley favorite, Communal. 
This upscale and cozy restaurant has a menu that recommends sharing and ordering family style––which makes for the perfect Valentine's experience. Their menus are seasonal and changing, only providing the highest quality and freshest ingredients that are locally sourced. 
You honestly can't go wrong with any of their starters, but we recommend their crispy funeral potato croquette. A favorite entree is the steak frites with a beautiful bearnaise sauce and their housemade pasta. 
Add starch to your feast by ordering the roasted sweet potato. The combination of spiced honey, miso butter, and sesame seeds transforms this ordinary starch into a splendid side.
Don't venture out into the icy cold Utah weather without sharing a jar of their famous butterscotch pudding. It is the perfect ending to an evening of clean and carefully crafted dishes.
---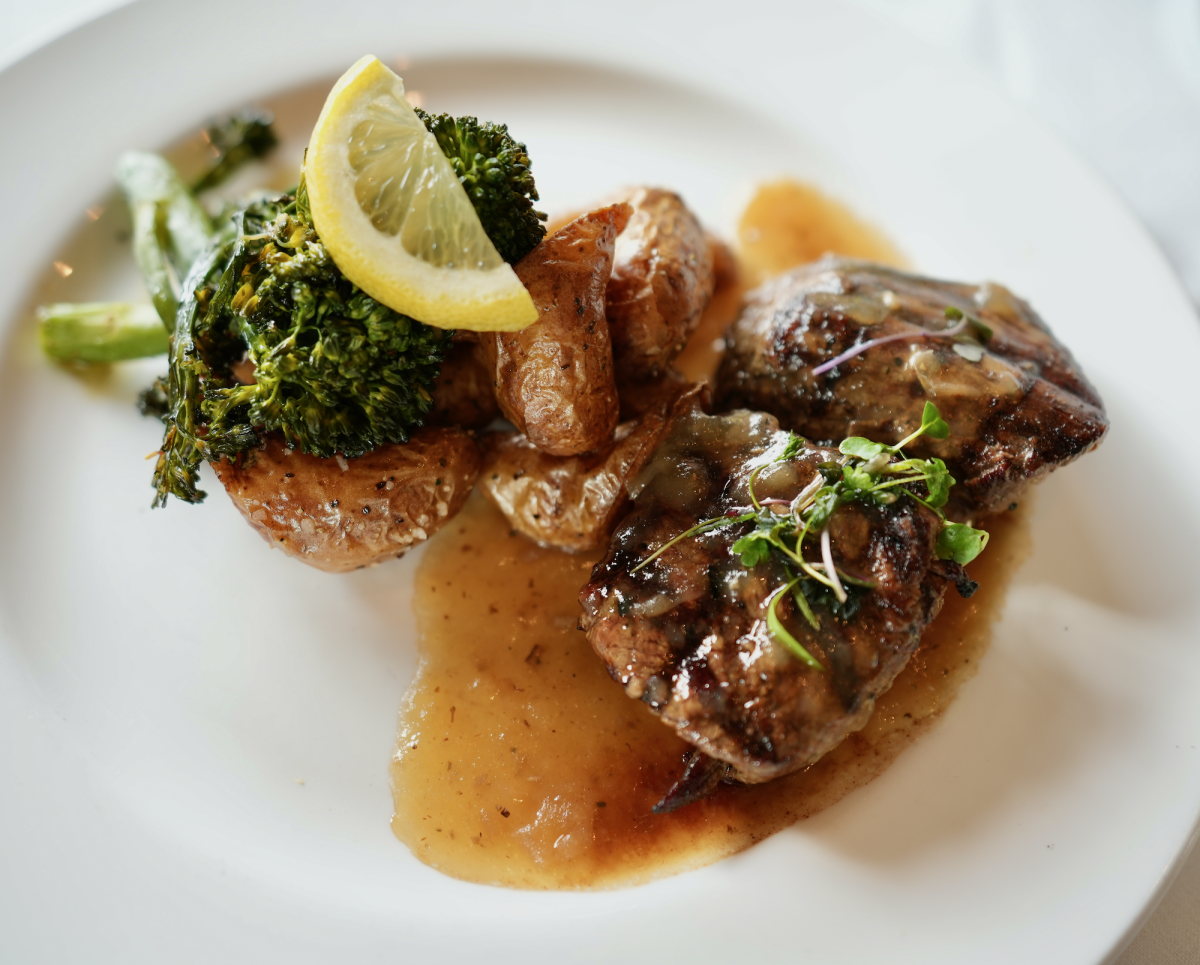 Address: 4801 N University Ave #610, Provo, UT 84604
Phone: (801) 224-5111
One of the most unique things about La Jolla Groves is the serene and romantic setting. As you enter the restaurant you step into another world modeled after the atmosphere of the Isle of Capri. 
Enjoy a meal with your special someone under a grove of Lemon Trees with lit candles elegantly lining each white cloth table. The setting alone should win a prize!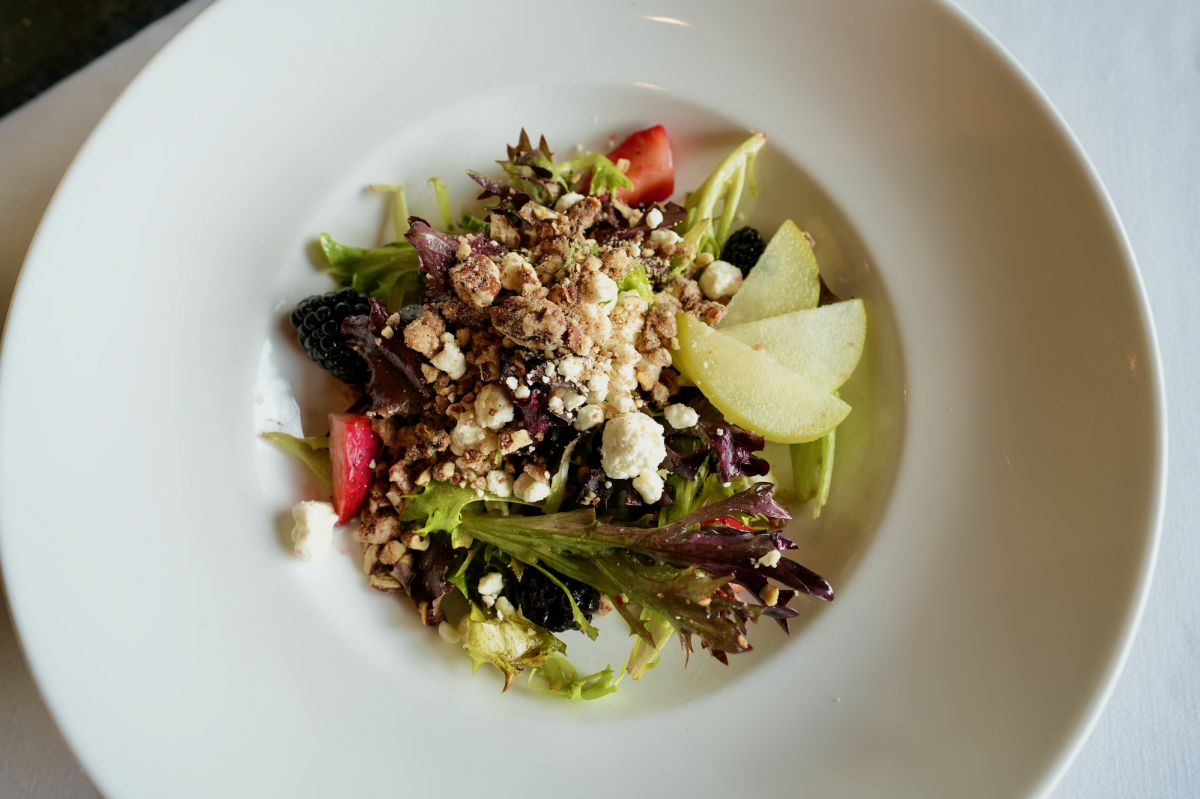 We recommend beginning your meal with a flavorful meat and cheese platter full of seasonal specialties. For a delicious bite of fresh crispness, we recommend their petite maple pecan salad. 
While every dish is cooked with perfection and carefully crafted design, the tenderloin medallions provided the most divine journey of meaty magnificence. 
To finish off your meal, be sure to go for their classic lemon cake with fresh berries on top. You will not regret it.
---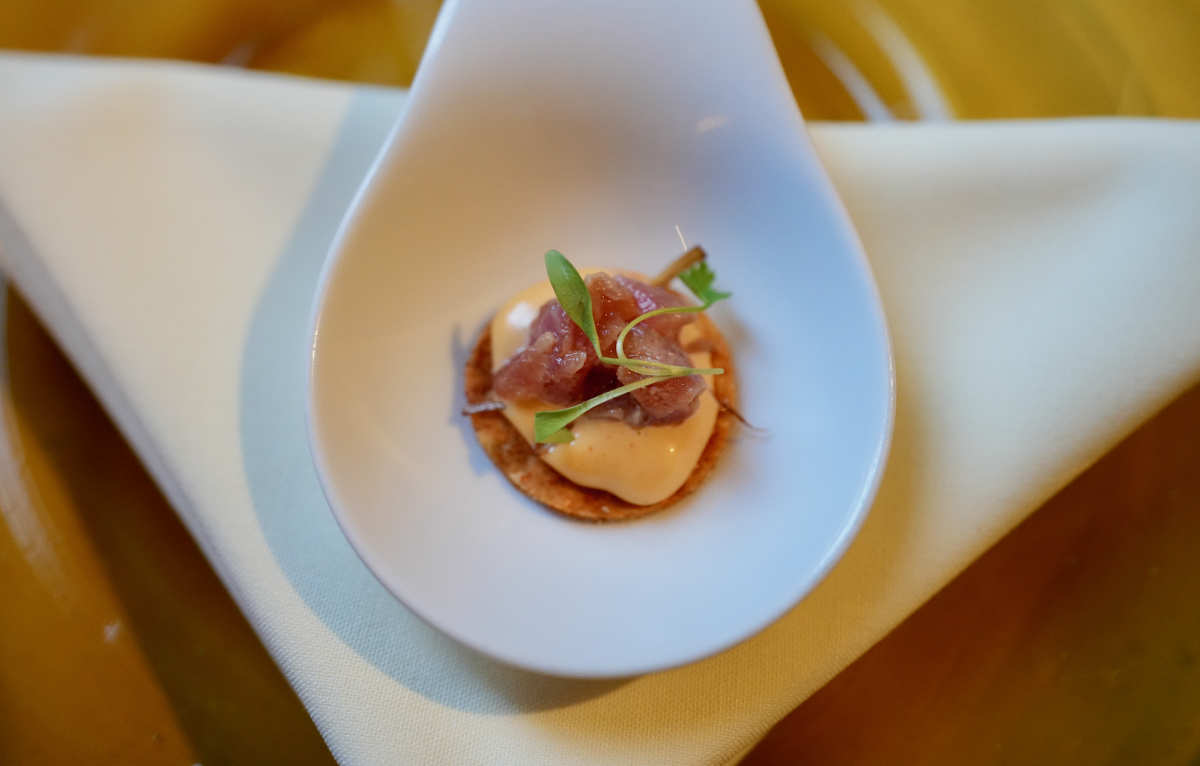 Address: 8841 N Alpine Lp Rd, Sundance, UT 84604
Phone: (801) 223-4200
The Tree Room at Robert Redford's famous Sundance Mountain Resort… Need I say more? But really. This place gets an A+ for its atmosphere, ambiance, and award-winning mountain cuisine. This upscale adventure may very well change your life and your relationship with your Valentine's date in the best way (looking for a place to propose? *wink *wink).
Set in the beautiful rocky mountains, the restaurant is constructed around an actual tree and the dining room glows with soft illumination and displays of Robert Redford's private collection of Native American art. The food, staff, and setting are top-notch, and every breath of luscious mountain air will send you into a daze of dopamine. 
To start, two of Sundance's signature mocktails are the Mountain Cooler with ginger beer, agave, and fresh mint and the Lady Timp with pomegranate and rosemary.
Let's talk about the food though. The seasonally changing menu is full of surprises in flavor and combination, but also maintains some remarkable signatures such as the Sundance salad and popular pepper steak. Here, the dishes are masterfully crafted to appeal to every taste bud on the tongue.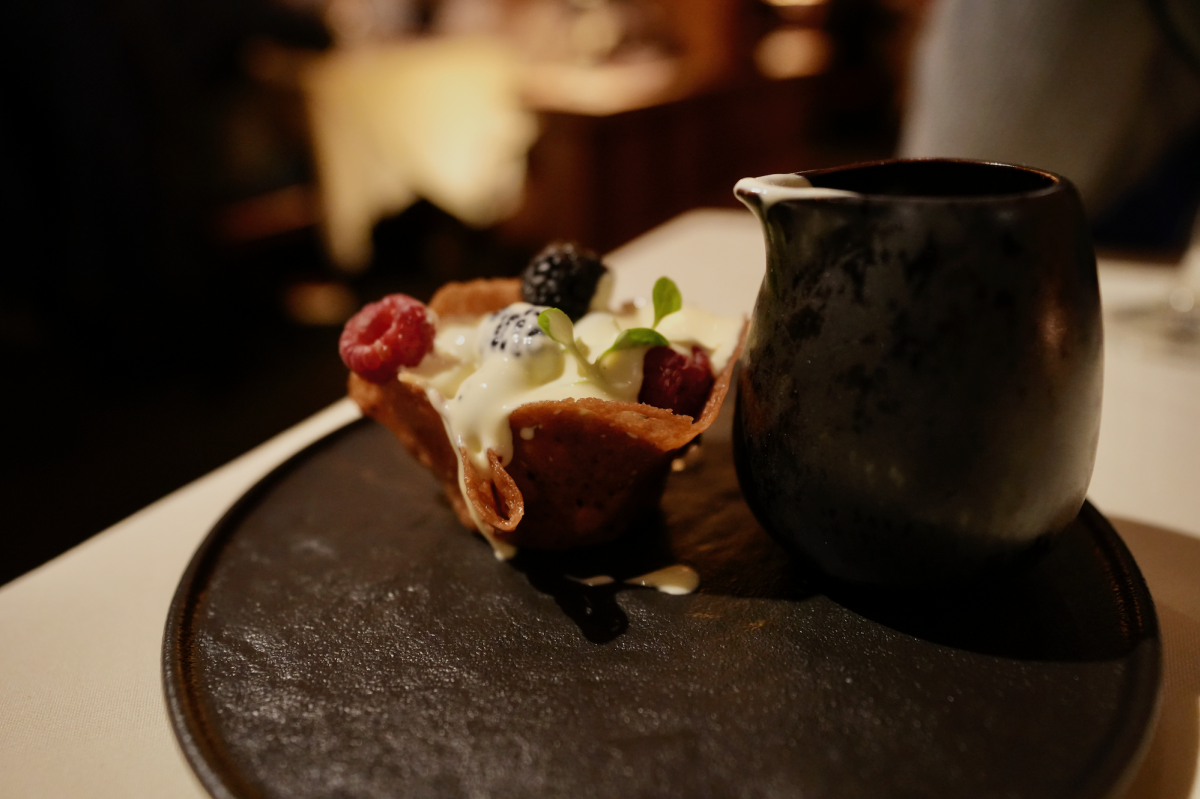 Nothing is better to finish your meal than the berries and custard. Their fresh fruit comes in an edible dish and pairs perfectly with the cream.
Are you looking for more Utah Valley restaurants? Check out this article on unique hole-in-the-wall restaurants.