March 2022 Mozz Artisan Pizza is celebrating three years of being one of Downtown Provo's favorite restaurants.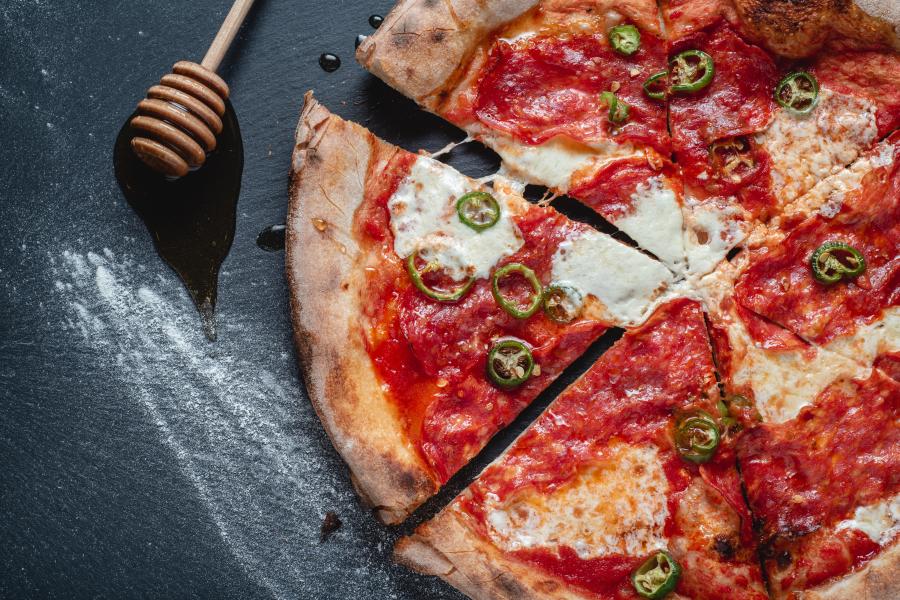 Mozz owners, Jared Neiswender and Erin Henriod, are husband and wife business owners with backgrounds in the culinary arts and entrepreneurship. Both of them worked at Sundance Mountain Resort before opening Mozz, and it was there that they developed an understanding and love of the restaurant industry. Sundance has been an inspiration for many of Utah County's most popular restaurants including, Communal, Black Sheep, Pizzeria 712 and Cubby's. It was the owners' dream to be a part of this field of exceptional Utah Valley eateries.
As a couple, as well as with friends, Jared and Erin often discussed opening a restaurant. They eventually reached out to their friend, and chef, Brett Ramuno to see if he could help in getting their idea off the ground. Brett accepted the invitation and Mozz was born. On March 12th, 2019, Mozz opened its doors in Downtown Provo.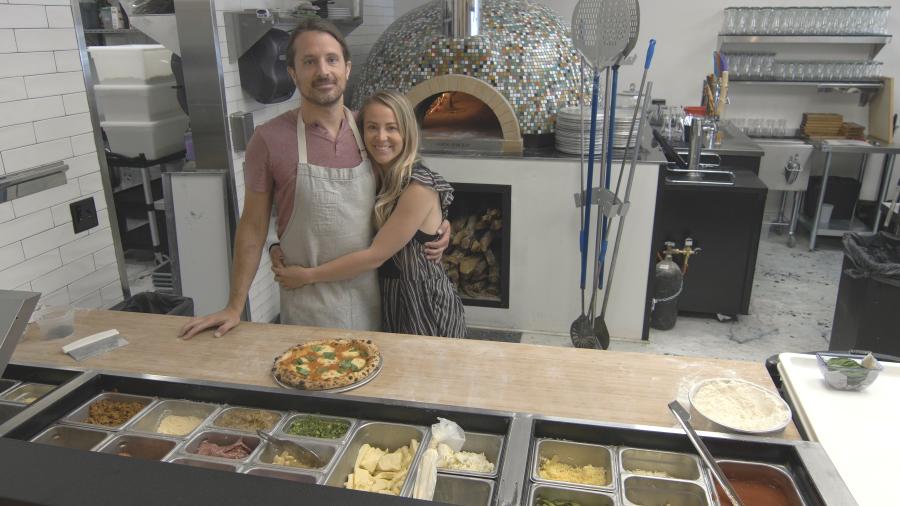 Jared and Erin selected Provo as their home because they believe in the growth and promise that Provo offers. They feel Provo is continually transforming in positive ways that will embrace their concept and allow it to elevate the local food scene. Mozz emerged out of passion, friendship, and a strong desire to work with this amazing community.
Although COVID was a particularly difficult time for the industry in general, everyone at Mozz felt the love and support from the community. During the pandemic, Mozz developed a take-out business that was extremely successful which allowed them to survive with both their health and business intact. There is still a long road back to normality for most restaurants but because of Jared and Erin's quick thinking and willingness to adapt, they were able to find solutions that were mutually beneficial to the community and the restaurant.
Jared and Erin still love what they do because of the simplicity and tradition of their food preparation, and the food elements that they get to use every day. They pride themselves on making everything in house, from scratch daily. This includes their namesake mozzarella, as well as other ingredients and doughs. By sourcing most of the ingredients locally from Utah County and throughout the state, they have built wonderful relationships with local farmers and artisans, ensuring that their food is always fresh and in season. It is truly a labor of love.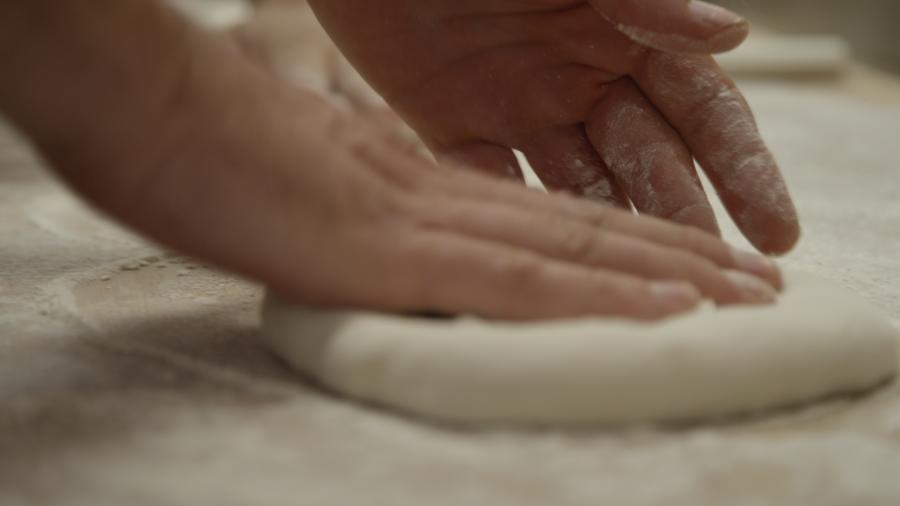 Mozz believes in sustainability on two fronts: environmental and social. With regard to environmental, they were recently awarded from the Mayor's office a Green Sustainability award. Among only five businesses to receive such an honor, Mozz was recognized for reducing their environmental impact by using offsets, refusing to use single-use plastics, and participating in recycling. As for socially sustainable practices, they believe in people too. In addition to paying a minimum wage of $15 per hour, they provide medical insurance and tuition reimbursement for their employees. 
The future for Mozz looks bright. They currently have plans to open a second location in Salt Lake City in June of 2022. They are looking to further develop their brand and roll out other locations over the next few years. Along with this, they also plan to develop completely new concepts that will also contribute to their visions for a tastier Utah.
Please stop in and say hello to the owners Jared Neiswender, Erin Henriod and Brett Ramuno and share with them your love for the greatest, simplest food in the world… PIZZA!