The Utah Valley Express, or UVX as it's more commonly known, has been around for over a year now and we couldn't be more excited about its success! With ridership now rivaling that of the TRAX system in Salt Lake, locals and visitors are realizing how effective and useful our local public transport can be. The benefits of riding UVX are many, but we've picked our top five reasons why you should be taking the bus around town.
1. It's Environmentally Friendly
Did you know that passenger cars in the United States are one of the top producers of green-house gases that contribute to global warming? Whereas diesel electric hybrid buses, such as the ones used by UTA along the UVX route, are much more fuel efficient with minimal environmental impact. Do your part for the planet and cut down on your carbon footprint by using public transit. When you ride UVX, you can feel good about yourself and the positive impact you're making on the environment and improving Utah's air quality.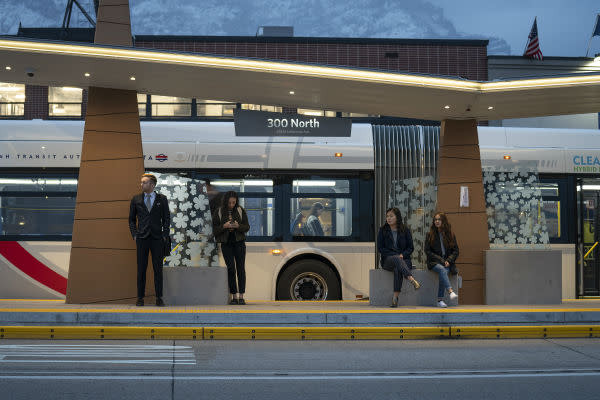 2. It's Free
Thanks to a grant provided by the U.S. Department of Transportation, the UVX bus route offers free public transit for everyone through 2021. For those college bound it gets even better, as both BYU and UVU students, faculty, staff, and their dependents can ride free for the next 8 years. Imagine all the money you can save on gas, car payments, and repairs in that amount of time. All that saved money can go towards a meal at one of Utah Valley's many fantastic local restaurants, a comedy show, an evening of bowling or an ice cream date for the whole family, all of which are easily accessible along the UVX bus route.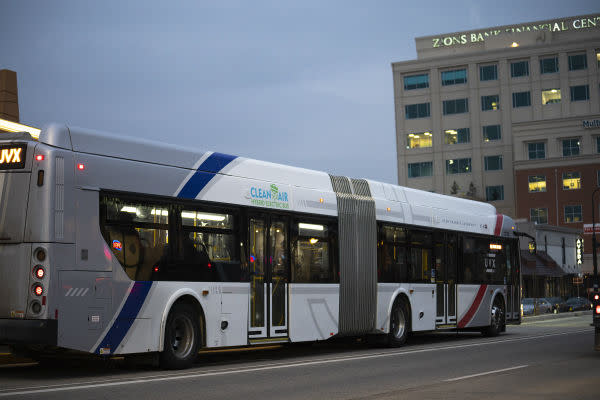 3. It's Convenient
Currently, UVX starts operating around four in the morning on weekdays and 5:30am on Saturdays from the Orem Central Station, with service ending around 1:30am on weekdays and close to 2am on Saturdays at the Provo Central Station. With buses running every six minutes during peak times, you're guaranteed to get to your end destination in a timely manner. UVX also connects you to major transit hubs, where you can catch the Frontrunner trains or transfer to other local buses, giving you convenient access to the entire Utah County transit system. For exact arrival times, pick up a UVX schedule from our Visitor Center located at 220 W. Center Street in Provo.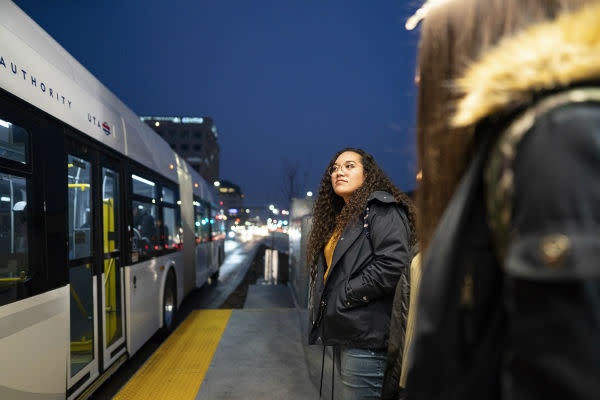 4. It Reduces Stress/Frees up Time
Studies have shown that the average American commuter spends 54 hours a year in traffic jams. That's a lot of wasted time you could be accomplishing other tasks. The benefit of public transport is you can be doing other things while traveling to your end destination. Read a book, solve a crossword puzzle, do your work/homework or text a loved one while riding UVX. Save yourself some of that time and frustration you would have spent in gridlock on University Avenue or University Parkway during rush hour. Another advantage to UVX is not having to wait in Sodalicious's drive through. Take UVX, hop off at the 300 N. University Avenue stop, and walk right up to the window to order. Your welcome.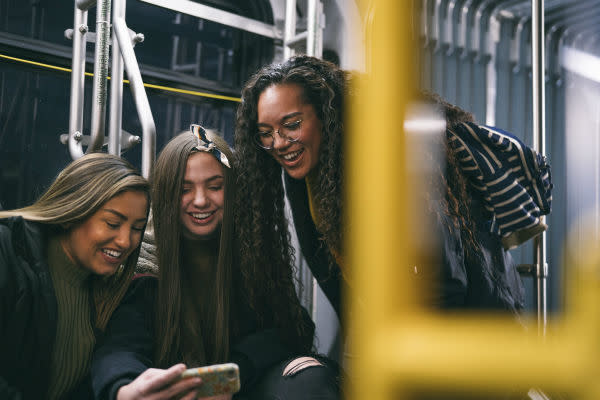 5. It Provides Easy Access to So Many Places
One of the best reasons to ride UVX is that it provides free public transportation to so many activities around Orem and Provo! If you want to go shopping, there are stops at both the Provo Towne Centre Mall and University Place. Want to check out a BYU football game, see some phenomenal music performances at the Harris Fine Arts Center or take a campus tour? BYU has three stops, including the BYU Stadium, BYU North Campus and BYU South Campus Stations. If you're in the mood for some awe-inspiring stained glass, get off at the UVU station and check out the Roots of Knowledge. Every stop along the UVX bus route has a variety of shops, restaurants or attractions within a few minutes' walk. 
So next time you need to travel along University Avenue or University Parkway, consider taking UVX. Save yourself some time, money and enjoy the ride. For additional ideas on activities, businesses, restaurants and shops you can easily access along the UVX route, check out our UVX page.