How to Explore Utah Valley's Alpine Loop: The Complete Camper's Guide
The Alpine Loop is a scenic backway in Utah Valley, with an entrance near Lehi, UT and one near Provo, UT. Tucked away inside the Rocky Mountains, the Alpine Loop, or State Route 92, runs through American Fork Canyon. It is a 20-mile drive with dozens of places to stop and take pictures or recreate along the way. It is usually open from late May until late October and closes seasonally with snow. The fall offers gorgeous views of yellow fallen leaves from aspen trees and green pine trees, whereas spring and summer provide views of the bright greenery throughout the canyon and the backside of Mount Timpanogos. This itinerary can be done in spring, summer, or fall.
Useful Information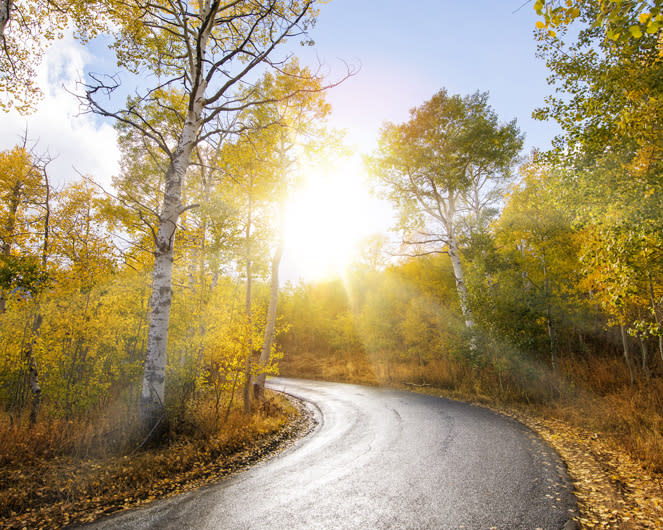 The Alpine Loop roads are not recommended for vehicles over 30 feet long.
Visiting the Alpine Loop costs $6 for a 3-day entrance fee, $12 for a 7-day pass, and $45 for an annual pass.
The Alpine Loop is managed by Pleasant Grove Ranger District, who can be contacted for further information at 801-785-3563.
If you are visiting from Salt Lake City or other areas north of there, enter via SR-92, which is exit 284 off of I-15.
If you are visiting from Provo or other areas south of there, you can enter from Provo Canyon.
Cellphone service is spotty along the Alpine Loop, so a downloaded Google map or a physical map to navigate through the area is useful.
The America the Beautiful national parks pass covers the entrance cost to the Alpine Loop and visitors with this pass can skip the line at the entrance booths.
Where to Camp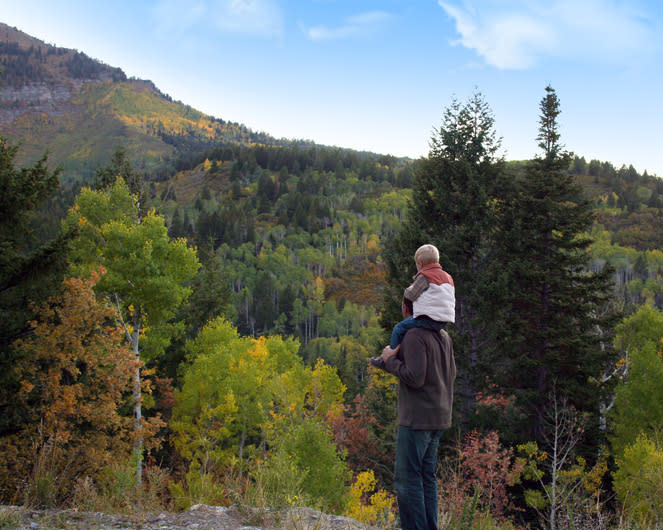 Camping along the Alpine Loop is the best way to experience all that the scenic byway has to offer without having to drive far from a hotel or your home multiple times. The campsites range from basic sites to ones with more amenities, such as flushing toilets. Here are some we recommend.
The beautiful setting next to the river and the proximity to the entrance of the Alpine Loop makes it a great site to stay at!
Elevation: 6,070 ft
Amenities: picnic tables, fire rings, grills, accessibility
Altamount Campground is in the middle of the Alpine Loop, which makes it a good base for all the activities you will do along the loop. It is designed for very large groups, so a big family reunion would be great here!
Elevation: 7,400 ft
Amenities: drinking water, flushing toilets, 1 accessibility-friendly site, picnic tables
Timpooneke Campground is a very popular campground for its surrounding beauty inside a forest of pine trees. Reservations in advance are strongly recommended.
Elevation: 7,400 ft
Amenities: picnic tables, vault toilets, fire rings, no water
Mount Timpanogos Campground lies right beside the mountain it is named after, which is the most famous mountain along the Alpine Loop.
Elevation: 7,600 ft
Amenities: drinking water, flush toilets
Granite Flat Campground is located between Tibble Fork Reservoir and Silver Flat Reservoir, which puts it in an ideal location for water activities!
Elevation: 6,800 ft
Amenities: fire rings, drinking water, picnic tables, vault toilets
If you forgot to book your site in advance or are taking a spur of the moment trip, Salamander Flats is the campground for you! They do not accept reservations and are first come, first served only. It is the best spot for free camping!
Elevation: more than 7,000 ft
Amenities: vault toilets
Sundance Mountain Resort Lodging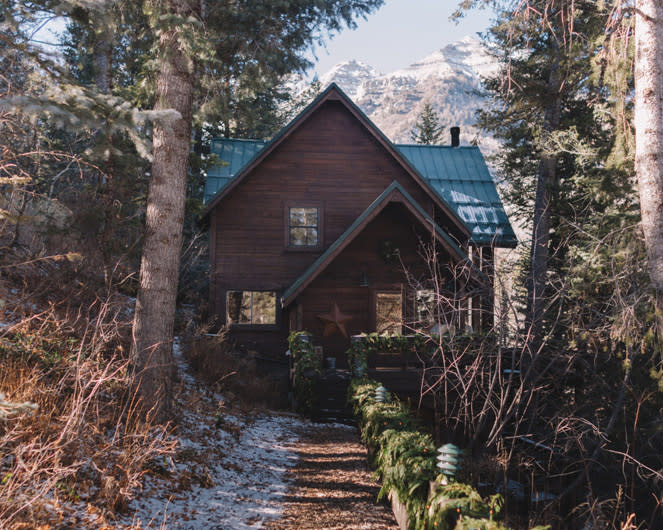 This option is definitely not a campground. Lodging here ranges from luxurious mountain homes to comfy and cozy cabin rooms, each fully equipped with everything you would need for an enjoyable stay. Splurge a little and give yourself at least one night here, perhaps at the end of your trip so you can get plenty of good rest after your mountain adventures!
Elevation: 6,100 ft
Amenities: restaurants, beds, in-room kitchens, private restrooms
This is another cabin rental area on the Alpine Loop that is a small piece of heaven! There are cabins for large families and small families, either in rustic or modern settings! 
Elevation: 6,200 ft
Amenities: beds, in-room kitchens, private restrooms, hot tubs
Things to Do
Once you find where to stay alongside the Alpine Loop you can start planning all the activities you can do there!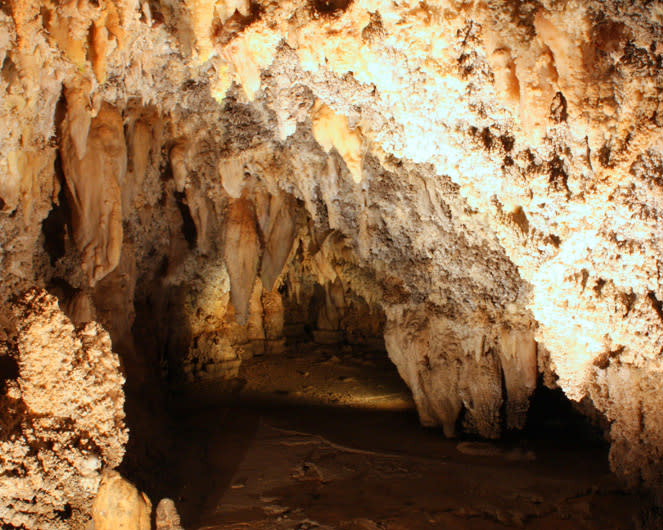 Timpanogos Cave National Monument is just what it sounds! Visitors can take guided tours through the cave and visit the visitors center. Tours sell out quickly, so book online up to a month in advance to ensure you are able to do your tour when you want to. Be aware that the cave is reached via a steep hike that usually takes visitors up to 90 minutes to hike. Strollers are not allowed on the trail. Once inside the cave, the air is a chilly 45 degrees and the rooms are dimly lit with some narrow tunnels. However, the features of the cave are stunning and so unique--it truly is an unforgettable experience! Tickets can be purchased at recreation.gov.
Closest entrance: From Alpine/Lehi area
Closest campground: Little Mill Campground
Time spent here: 3-4 hours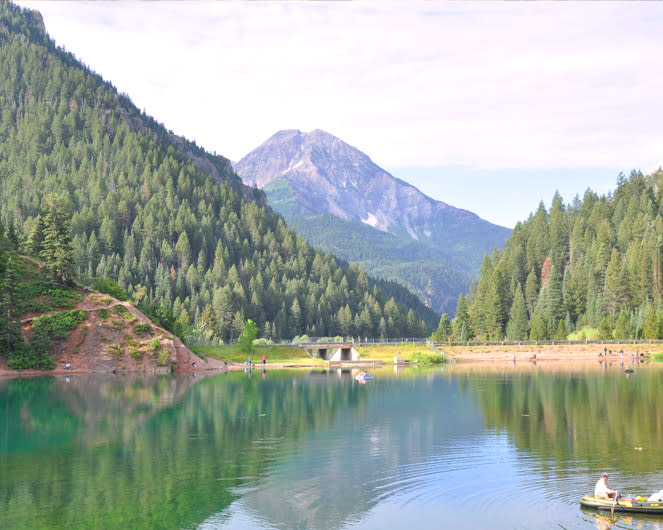 If you love kayaking, stand up paddleboarding, or canoeing with a backdrop of the mountains, then Tibble Fork Reservoir and Silver Flat Lake are for you! They are two different lakes, a few miles apart. Each has a stunning scenery of the surrounding mountains and are bordered by forests of pine trees. Tibble Fork Reservoir is more popular because it is closer to the city, but either lake will provide the escape to nature you are looking for! There are no places to rent equipment at the lakes, so bring your own and get ready for a peaceful and lovely time! Also, note that motorized watercraft is prohibited.
Closest entrance: From Alpine/Lehi area
Closest campground: Granite Flat Campground
Time spent here: Half a day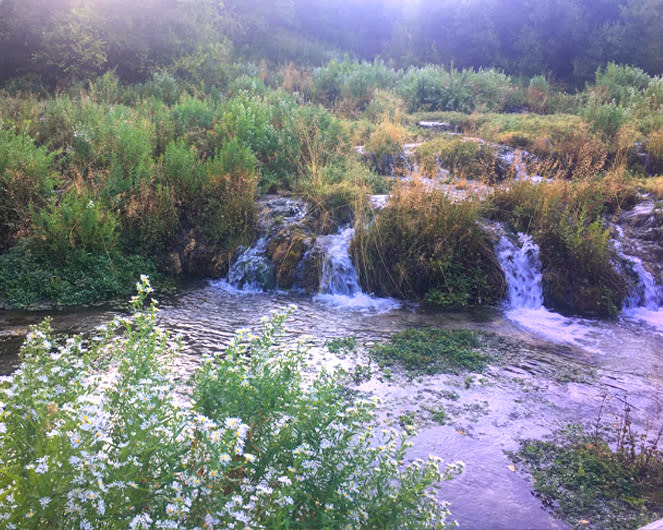 Cascade Springs is a beautiful walking path around some natural springs. Along the walk you can find wildlife, pools of water, braided streams, and cascading water in a beautiful pattern. It is an easy and enjoyable walk for all ages and there are even signs along the path to help you learn more about the surrounding nature. This is an especially popular spot for families and would make for the perfect getaway from camp.
Closest entrance: Either one (the road to Cascade Springs is in the middle of the loop)
Closest campground: Salamander Flat Campground or Altamount Campground
Time spent here: 1-2 hours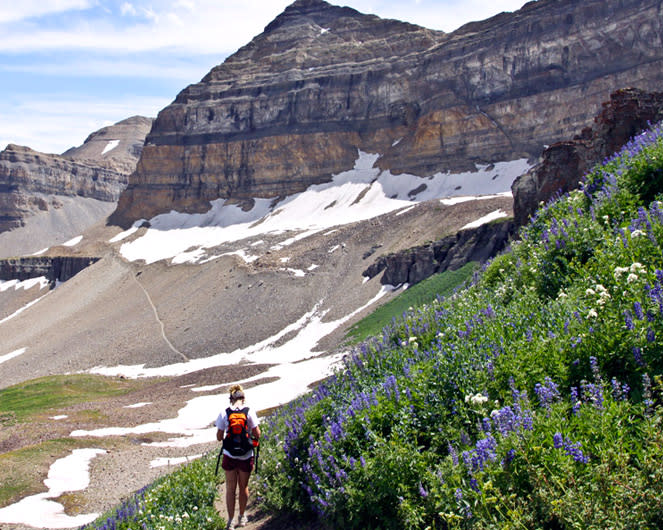 Mount Timpanogos is the most famous mountain along the Alpine Loop, as its backside towers over the scenic drive at 11,000+ feet. Hiking it is a real treat because it offers incredible views at the top. However, both of the two trails that lead to the summit are over 15 miles long, round-trip. This strenuous hike will lead past waterfalls, through snowfields, and along boulders, so it is recommended for experienced hikers. Once you make it to the top, you will be greatly rewarded with stunning views and a great feeling of accomplishment! 
Closest entrance: From Provo for Aspen Grove Trail, from Lehi for Timpooneke Trail
Closest campground: Mount Timpanogos Campground or Timpooneke Campground
Time spent here: All day, if going to the summit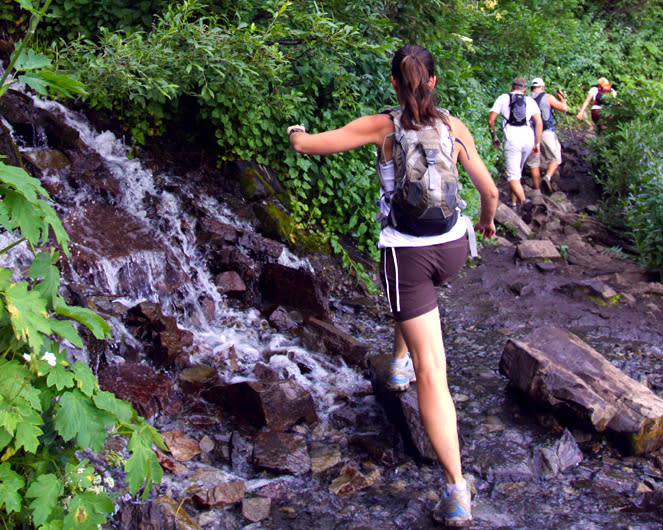 If hiking Mount Timpanogos seems too daunting of a task, don't worry--there are plenty of other hikes along the alpine loop! Some great options are hiking to the Julie Andrews meadow that will transport you to the hills of Austria from The Sound of Music, hiking to Stewart Falls, traversing Salamander Flat Trail, and exploring Pine Hollow Trail. Each trail offers something unique, so you'll definitely want to plan a day of your Alpine Loop camping trip taking on one of these hikes.
Closest entrance: Either!
Closest campground: All campgrounds have trails near them
Time spent here: Varies, depending on the hike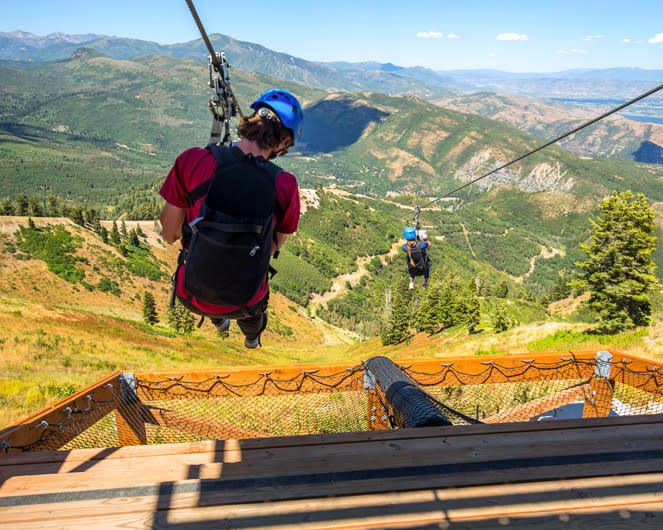 Sundance Mountain Resort is a gem along the Alpine Loop. It is owned by Robert Redford and he has put great care into making it an unforgettable experience for visitors. During the winter, skiing is the main activity to do there, but there is fun all year long, even during the summer season! For example, you can ride the ski lift for views of Utah Valley and Heber Valley, go horseback riding or mountain biking, take a ziptour, visit the art studio to make your own soap, jewelry, pottery, or candles, and dine at any of the amazing restaurants. Spend at least an entire day here during your trip, and a night, too, if possible!
Closest entrance: Provo/Orem area
Closest campground: Sundance Lodging and Stewart Mountain Lodging
Time spent here: All day (or more!)
Tips for Visiting the Rocky Mountains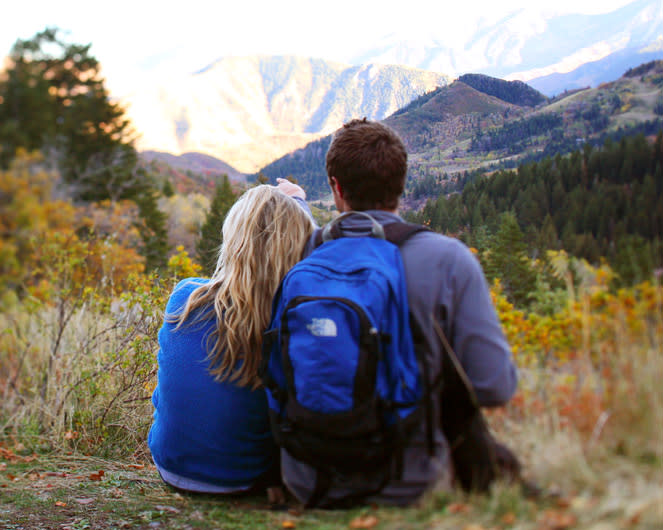 Acclimate to the higher altitude before doing any strenuous activities. The air is thinner in the mountains, so if you are used to being at or near sea level, you will want to take it easy until you get used to it.
Always pack warmer clothes for the night, even in the summer. Temperatures can dip to jacket-weather and if you are camping you will want to have a warm sleeping bag. 
Wear sunscreen since you will be closer to the sun in the mountains.
Enjoy your time in the outdoors, but remember to leave no trace! Leave things where you found them and clean up after yourself before leaving.
Stay updated on the weather and avoid being out in rainstorms and snowstorms.
Take lots of pictures and tag @exploreutahvalley on Facebook and Instagram!
Disconnect, have fun, and soak up your vacation in the mountains! It will be one you and your friends or family will cherish forever!
If you are looking to extend your staycation or vacation here, there are so many more things to do in Utah Valley! From events in Utah Valley, to outdoor recreation in the nearby mountains, there are so many places to find your happy here!