What is Ride & Seek?
In Mad Dog Cycles' Ride & Seek event, mountain bikers explore Utah Valley's amazing biking trails and win prizes along the way. Starting in April, every week a member from the Mad Dog Cycles team will hide a bottle along a popular bike path somewhere in Utah Valley. Clues on where to find these bottles will be on the bike shop's Facebook and Instagram accounts. Finders of the bottle can return it to Mad Dog Cycles to exchange it for prizes provided by local businesses. Make sure you're following both Facebook and Instagram because Mad Dog Cycles will be posting clues about where each bottle can be found.
2022 Ride & Seek Rules
For 2022, we are not only upping the ante for our prizes, but we are introducing some new rules to help even more people get involved and win! Due to popular demand, we will also be releasing a short "ride guide" for each of he locations to help introduce more people to all of the great places we have to ride in Utah Valley. Look out for those on our blog and social media channels. Here are the updated rules/format for Ride & Seek 2022: 
 A person can only find one bottle per calendar month. 
This year, the first clue for each week's hidden bottle will be given out on Saturday morning and clues will continue through Wednesday of the following week until the bottle is found. 
 In order to claim your main prize at the shop, you must post a picture on social media (Facebook and/or Instagram) of you with the bottle AND YOUR BIKE at the location you found it. Please tag Mad Dog Cycles in your post. 
Each time you find a bottle you will be entered into our grand prize drawing at the end of the program. Each of our partners has agreed to include one additional prize for our grand prize winner! Each bottle found = one entry! 
Now go ride seek & win! Good luck!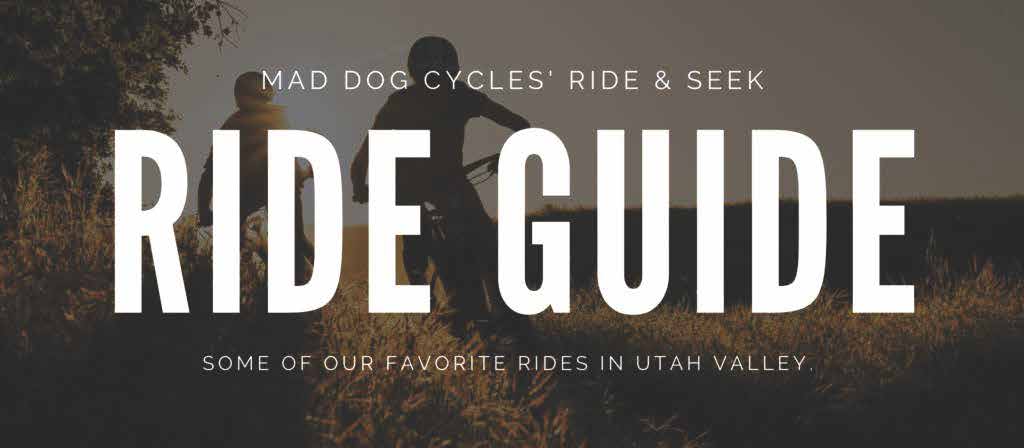 Mad Dog Cycles will be providing a weekly "Ride Guide" for each bottle's location in hopes to help educate the local cycling community of any skill level. They will be updating the Ride Guide after each week's bottle is found.