Utah Valley is home to many amazing restaurants, and it's no secret that some of the best are owned and operated by women. These culinary queens are redefining what it means to have a dining experience in Utah Valley, and their creativity and innovation are on full display at their respective restaurants.
From farm-to-table cafes to modern bistros, the women behind these restaurants are passionate about creating unique and welcoming atmospheres that draw in foodies and families alike. In this article, we'll take a closer look at five women-owned restaurants that are making waves in Utah Valley's vibrant food scene.
---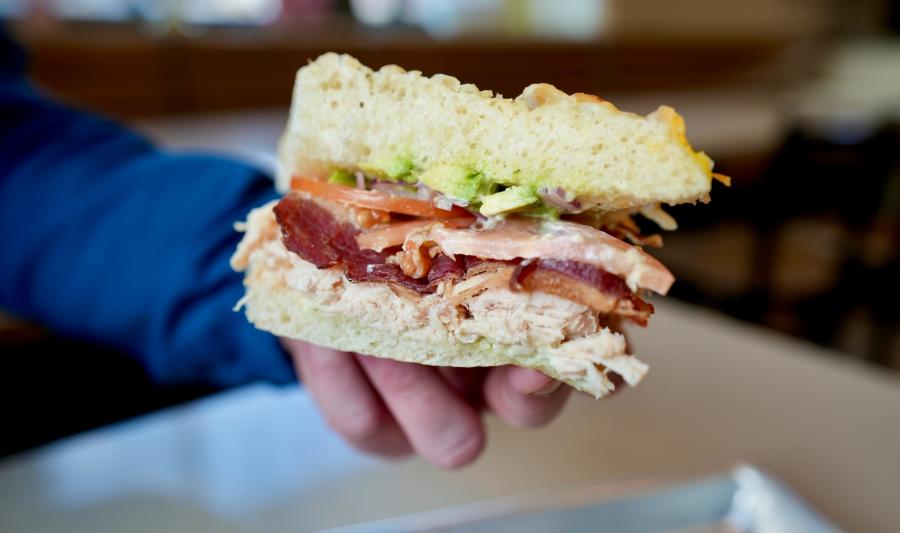 Address: 1620 Freedom Blvd 200 W, Provo, UT 84604
Shirley's Bakery & Cafe is a family-owned and operated eatery that has been delighting Provo residents since 1996. The restaurant was founded by Shirley Edwards, who passed her love of cooking and baking on to her daughters, Michelle & Renae, who now run the restaurant with Renae's Husband, Maicol. Shirley's Bakery & Cafe is known for its homestyle cooking and delicious baked goods, all of which are made from scratch on the premises.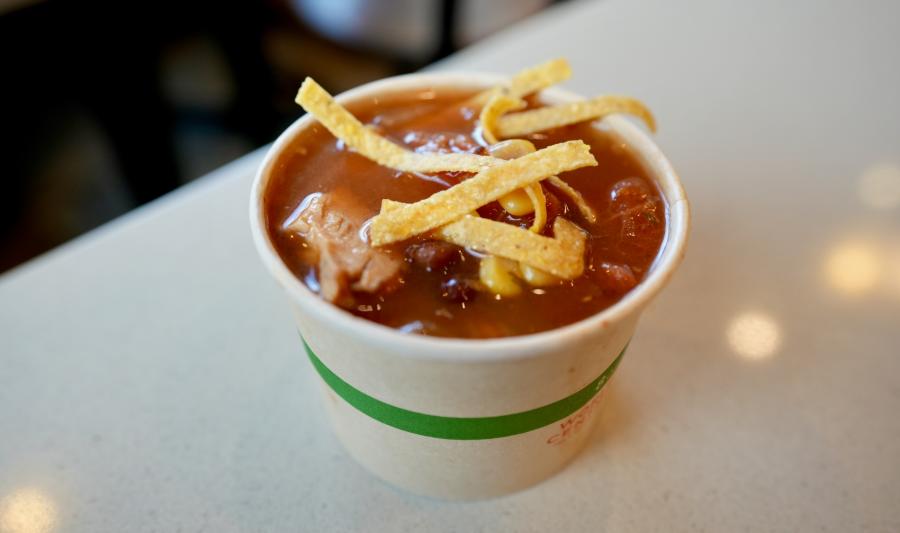 One of the most popular items on the menu is the Turkey Bacon Avacado sandwich on fresh focaccia bread that's baked in-house. Every Day they also make fresh soups! We tried their delicious southwest taco soup and it did not disappoint! 
No visit to Shirley's Bakery & Cafe is complete without trying one of their sweet rolls, which are made fresh every morning. They have five different flavors including orange, blueberry, raspberry, lemon, and of course, their famous cinnamon rolls.
Shirley's Bakery & Cafe has a warm and welcoming atmosphere, making it the perfect spot for a cozy breakfast or lunch. 
---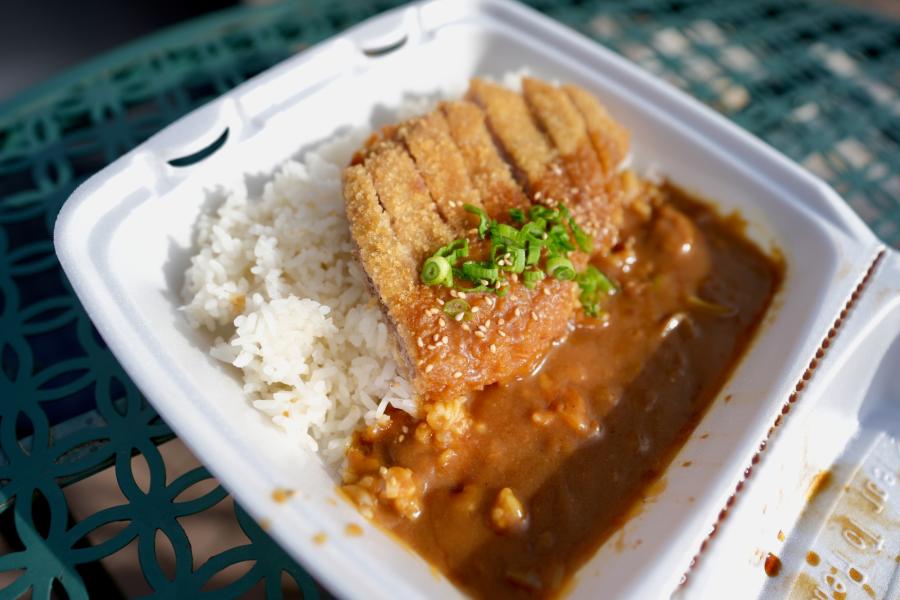 Address: 322 W Center St, Provo, UT 84601
K's Japanese Kitchen is a women-owned restaurant that has been serving up delicious Japanese food in Downtown Provo for years. Founded by Kazuyo Stevenson, the restaurant has gained a reputation for its fresh and flavorful dishes that are perfect for anyone looking to try something new. Focusing on traditional Japanese "Domburi" cooking, their menu items include over 10 different types of rice bowls. 
We tried their Katsu Curry with deep-fried pork cutlets and their Gyoza Dumplings made with steamed pork.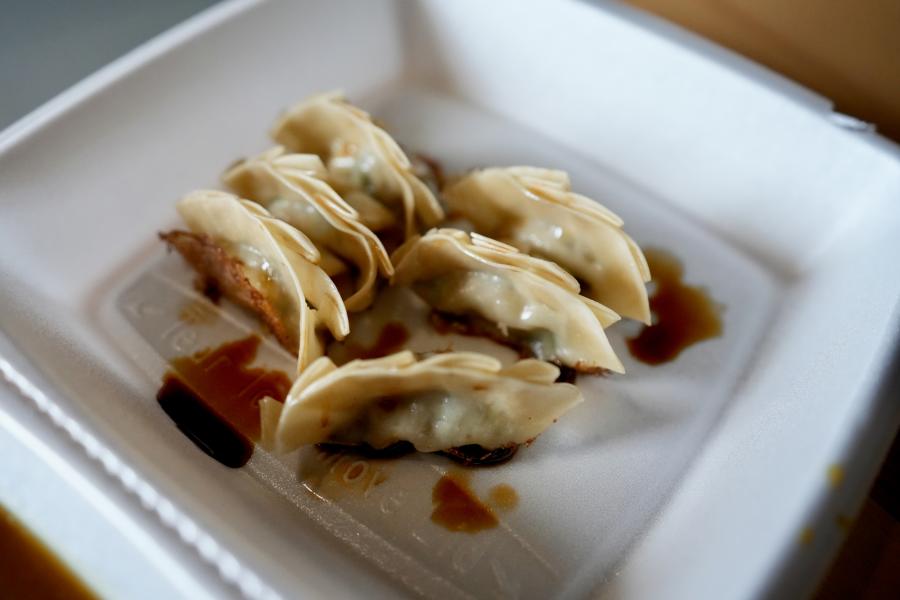 The atmosphere is cozy and inviting, with plenty of seating both inside and outside near the coffee shop. Whether you're looking for a quick bite or a leisurely meal, K's Japanese Kitchen is the perfect spot.
---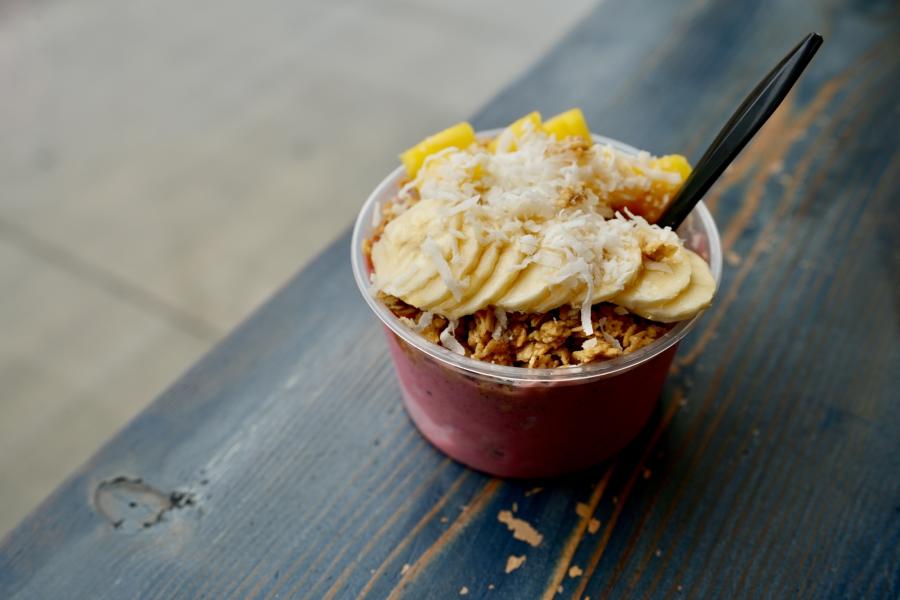 Address: 45 N University Ave, Provo, UT 84601
Ivie Juice Bar is a vibrant, health-focused eatery located in the heart of downtown Provo, UT. Founded by Nancy and Ivie Gonsalves, Ivie Juice Bar offers an extensive menu of nutritious and delicious smoothies, bowls, and juices that are made with fresh, locally-sourced ingredients. Nancy and Ivie's passion for healthy living is evident in every aspect of the Juice Bar, from the nourishing menu to the bright, airy decor.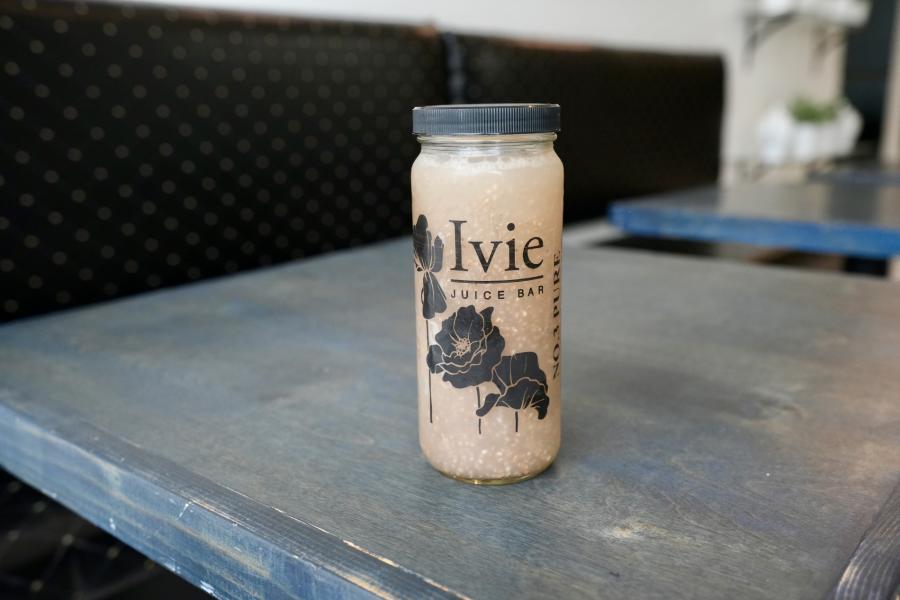 One standout item on the menu is the "Warrior" classic Juice, which is packed with spinach, kale, mint, apple, and other healthy ingredients. We went out on a limb and tried "Pure" with cayenne pepper, honey, and chia seeds. The spice and lemon pack a punch but the honey balances it out perfectly.
Their "Mermaid" Acai bowl is another trendy item, featuring sliced banana, pineapple, pitaya, coconut flakes, and granola. Other bowls use acai berries and other fruit combinations.
Whether you're looking for a quick and healthy breakfast idea or a refreshing post-workout treat, Ivie Juice Bar has something for everyone. Ivy's commitment to using fresh, locally-sourced ingredients ensures that every item on the menu is as delicious as it is nutritious.
---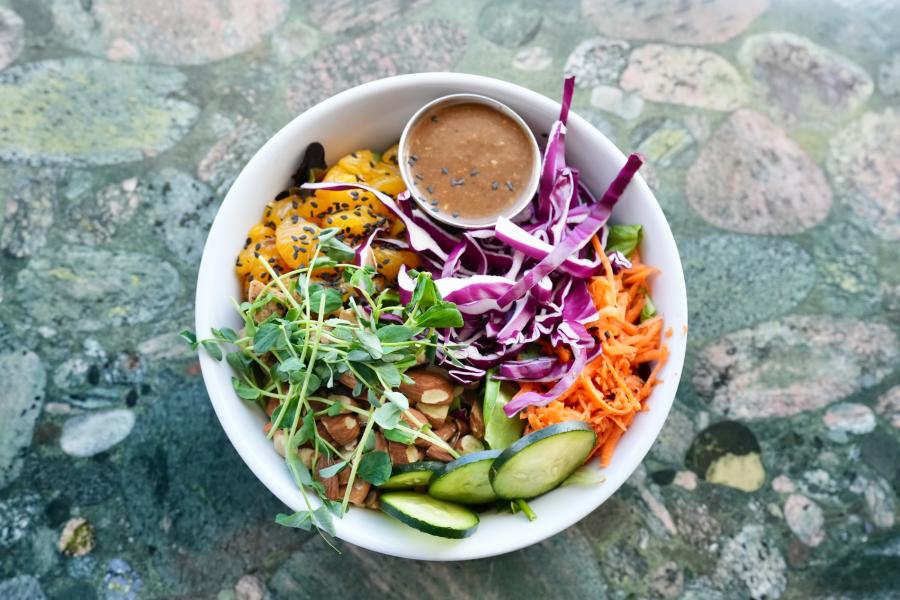 Address: 188 S Main St, Springville, UT 84663
Ginger's Garden Cafe is a charming farm-to-table restaurant in Springville, UT. The Cafe features menu items that cater to vegans and vegetarians without skipping out on quality. 
Ginger's turkey bacon avocado sandwich has delicious vegan bacon made with sun-dried tomatoes. You've also got to try their nacho appetizer, with their sunflower seed taco meat. It's not often that I try vegan nachos, but these were out of this world!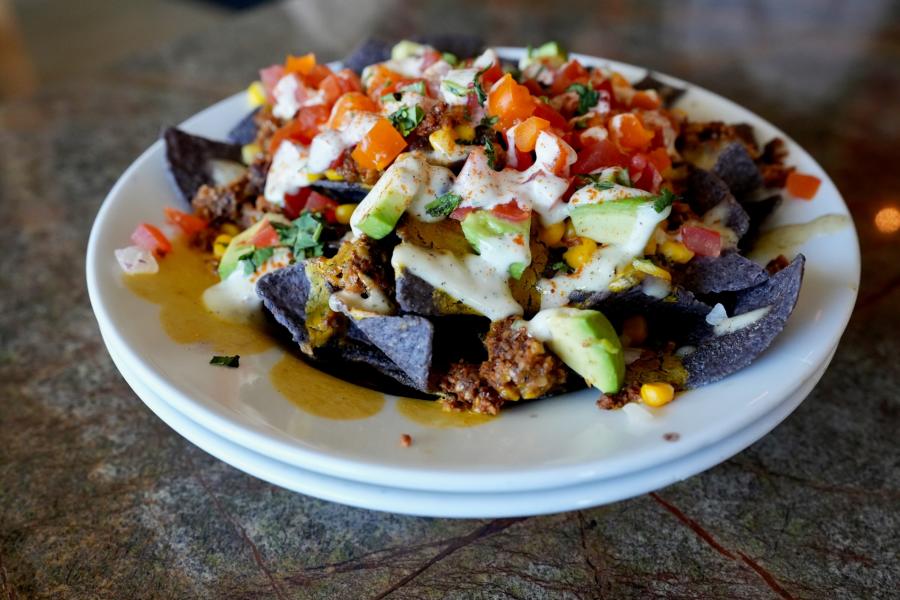 One of the best things about gingers is that their salad portions are huge! My husband was full after just a half-size salad for $6. So next time you think eating healthy is too expensive, just go to Ginger's Garden cafe. 
The cozy and rustic atmosphere makes Ginger's the perfect leisurely brunch or lunch spot and a perfect location for a healthy dinner. The restaurant is located in a beautiful, historic building where they share a space with "The Herb Shop." The store features all sorts of organic whole foods to make your next healthy meal. 
Ginger's commitment to using fresh and healthy ingredients ensures that every dish is bursting with flavor and nutrition.
---

Address: 250 W Center St Suite 100, Provo, UT 84601
As you are walking down Center Street in Provo, you might've seen a restaurant featuring chicken and pizza. After our experience eating at Pogo's, it was so much more than just Pizza and chicken! 
When we met the Owner, Sharon, we were pleasantly surprised that their menu is inspired by Zimbabwean and South African culture. We ordered their mouthwatering "Balance Bowls" and their golden brown "Peri-Peri Chicken" with "Roasted Mealie" and "Chips". The unique flavor of their dishes was a perfect mixture of rich, spicy, and sweet.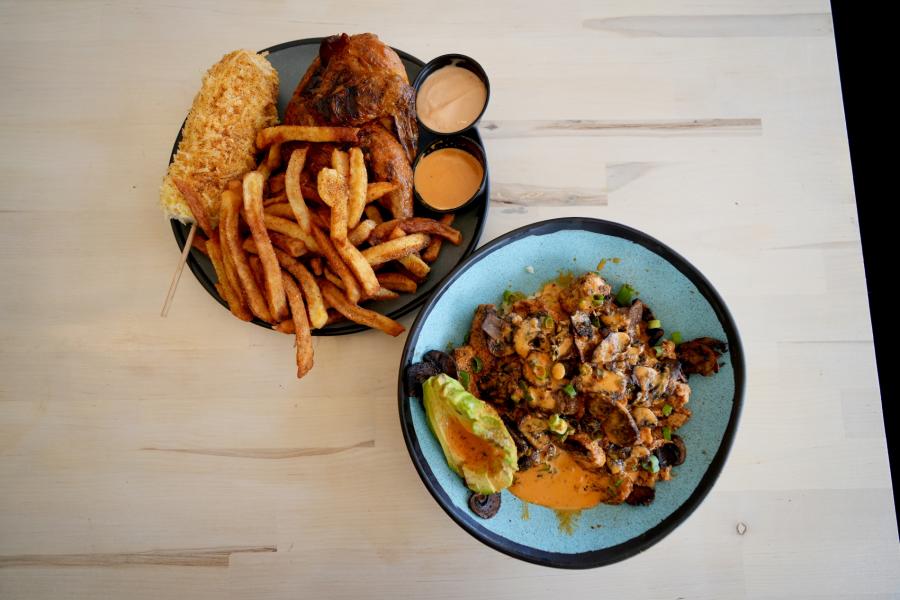 Pogo's Great Pizza & Chicken has a laid-back and welcoming atmosphere that makes it the perfect spot for a casual dinner with friends or family. Pogo's commitment to using high-quality ingredients and cooking everything from scratch ensures that every dish is bursting with flavor.
---
These five women-owned restaurants are just a small sampling of the amazing culinary talent that can be found in Utah Valley. From healthy acai bowls to indulgent Zimbabwean chicken, these women are redefining what it means to have a dining experience in Utah Valley. Whether you're a local or just visiting, be sure to put these restaurants on your must-visit list for a truly unforgettable dining experience.