What's your ideal long weekend? Is it going to a spa? How about dining on amazing food? Maybe it's hiking, doing karaoke, or enjoying views at a lake with your favorite people. Whatever you would choose, Provo probably has it. Get away for the weekend and see what Provo can offer you!
Enjoy Provo's abundant outdoor adventures
Just minutes from Provo Canyon, Provo claims many natural beauties that are both scenic and exciting to visit. From waterfalls to panoramic views of the mountains, there's no shortage of nature.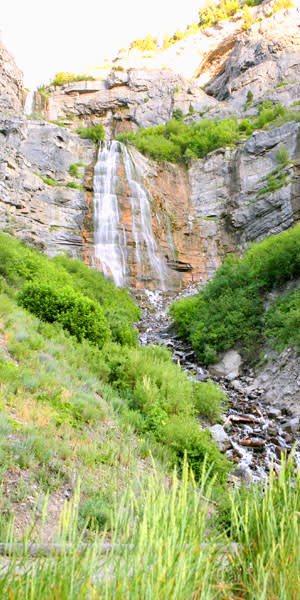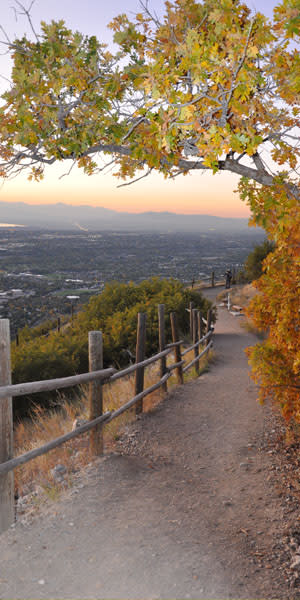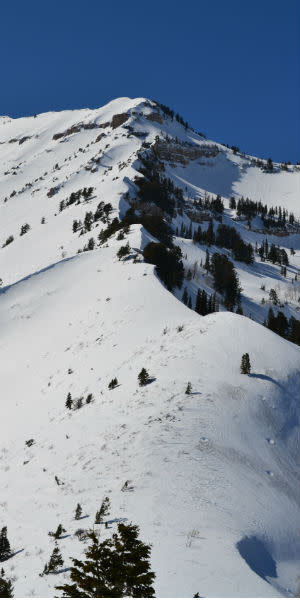 Bridal Veil Falls is located in Provo Canyon, just a short 15-minute drive from the city center of Provo. It is a gorgeous waterfall, over 600 feet tall, with an easy, paved pathway leading to it.
Sundance Mountain Resort is the place to go for a variety of adventures! In the winter, this is a premier skiing resort, and in the summer it turns into a hiking, outdoor theater, and biking haven.
Utah Lake State Park is one of the best places to enjoy playing in the water of Utah Lake--a large freshwater lake lining the entire Utah Valley. You can also picnic, go camping, or walk along the shore.
Provo River is an exciting river, great for rafting, tubing, kayaking, and more. It is also home to dozens of species of fish, making it a world-class fly-fishing area.
Hike the Y overlooking Provo. The Y represents the Y in BYU, the largest private university in Utah. This hike is iconic and a must-do when visiting the area, ending with breathtaking views of Provo.
Experience nightlife--Provo style
Provo may not be your typical college town filled with bars and nightclubs, but we locals still know how to have fun! Experience a night out with unique family friendly group activities, such as escape rooms and karaoke.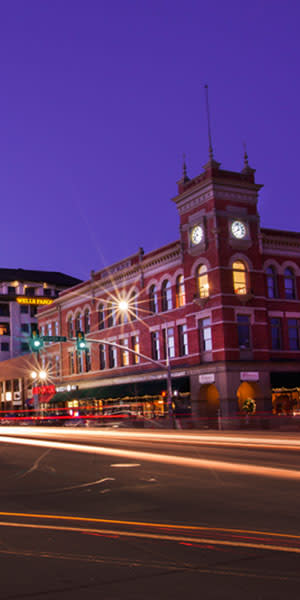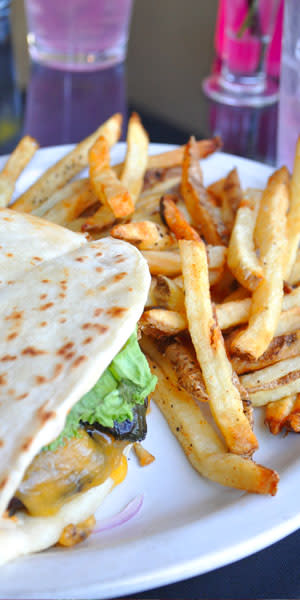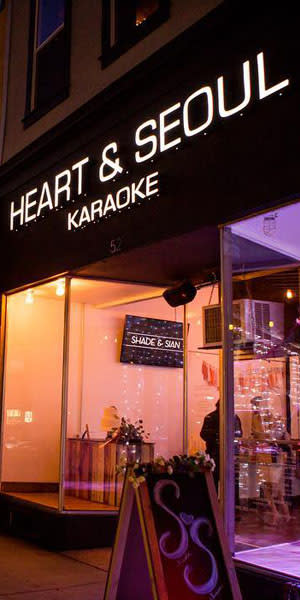 Downtown Provo Dining is eclectic and delicious. Find non-chain restaurants representing cuisine from all over the world. Be sure to check if reservations are recommended because many restaurants fill up quickly in the evening.
Heart and Seoul Karaoke is a fun place to let loose and sing your heart out. Rent a private room, exclusively for you and a group of friends, or visit during open mic night and make new friends.
Comedy Shows are thriving in Provo. Find options, such as ImprovBroadway, Comedy Sportz, and Dry Bar Comedy, that will keep you laughing all evening.
Escape Rooms have made their way to Provo in a variety of ways. Escape Prose offers an escape room with no time limit while Get Out Games and The Escape Key are classics that allow room for lots of imagination.
Shops at Riverwoods is an outdoor shopping area that is always bustling during the night. Catch a movie, grab some food, attend one of their community events and do some local boutique shopping here.
Covey Center for the Arts always puts on phenomenal shows, from theatrical performances to hosting symphonies and ballets. Buy your ticket online and enjoy your show.
See what Brigham Young University is all about 
Home of the Cougars, BYU helped put Provo on the map. The university ranks well nationally in academics, sports and the performing arts.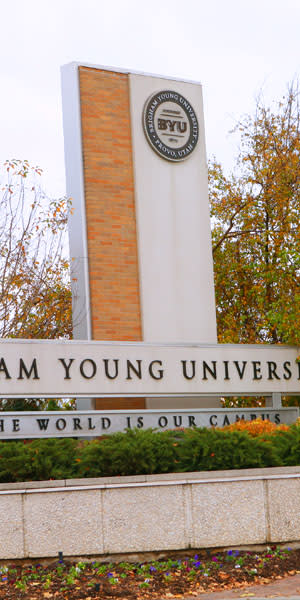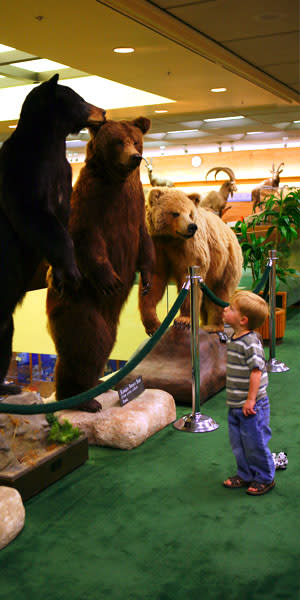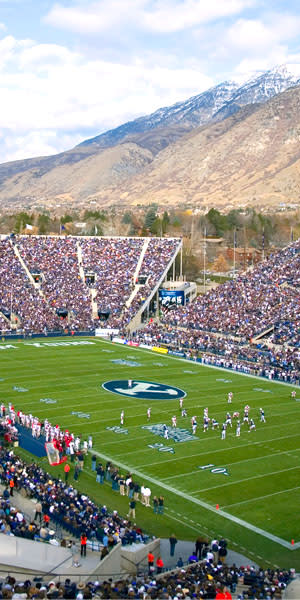 BYU Campus Tour will take you around the campus in a golf cart. Get a good feel for the campus, which is beautiful and full of history, before exploring other parts of it.
Bean Museum is not what it sounds--it is a museum filled with taxidermy animals, named after Monte L. Bean. Animals range from a giant elephant to flamingos and even includes a liger.
Sports Games at BYU are popular crowd favorites. Depending on the time of your visit, you can catch a football, basketball, baseball, or volleyball game, to name just a few.
Performing Arts at BYU are professional and amazing! See a musical or watch a performance by Living Legends, Vocal Point, Young Ambassadors, and other popular BYU performing arts groups.
Museum of Paleontology at BYU offers visitors the chance to see a large collection of dinosaur fossils that have been found throughout the western United States, including UT, WY, MT, and CO.
Find unique experiences for the whole family
Provo is a family-friendly destination that has a large variety of attractions to discover. It is easy to find something here that's unique and quirky that isn't like anywhere else you've been to.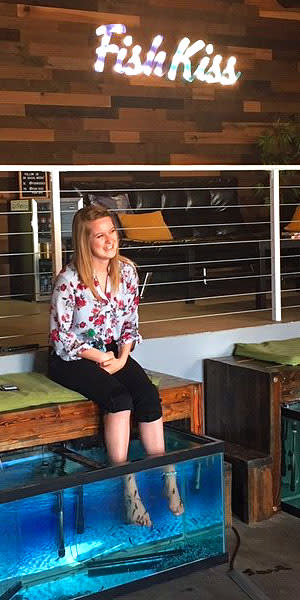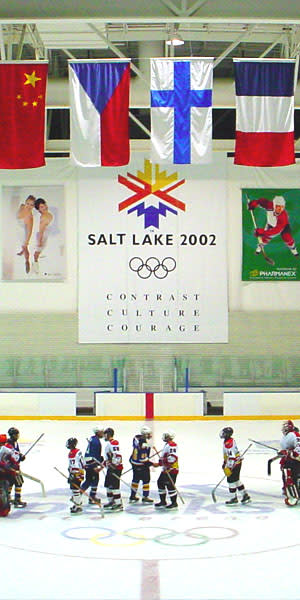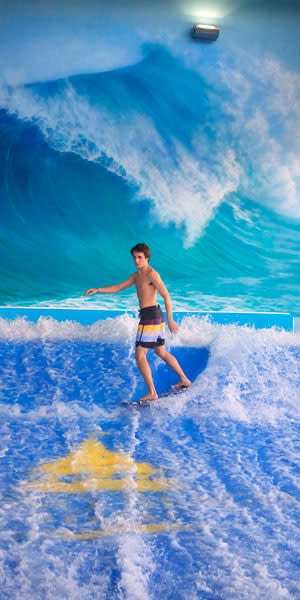 Fish Kiss Fish Spa is an open and inviting place where you can get your feet cleaned by little fish. The fish come from the Middle East and feed off of dead skin, which creates a ticklish sensation.
Seven Peaks Water Park is a water park named for the seven peaks surrounding Provo. The water slides range from terrifyingly adventurous to mild and perfect for families.
Peaks Ice Arena offers ice skating, which is ordinary fun. However, this ice rink was built specifically for the Olympics when they came to Utah in 2002, which makes it a spot worth visiting.
The Soap Factory on Center Street allows visitors to make their own soap. Choose from hundreds of options, including different colors, shapes, and essential oils for scents.
Provo Beach is a fun center in Provo that has bowling, arcade games, a ropes course, and its defining attraction--an indoor, simulated surfing wave. So yes, you can even surf in Provo.
Provo Towne Centre is Provo's mall, complete with a food court, a plethora of shopping options, a movie theater, and even motorized animals you can wander around the mall in.
Don't wait any longer--book your hotel for Provo and come experience all the things that will help you find your happy here. While in the area, also visit Lehi, UT--a great base for activities in Lehi and the Salt Lake City area.