In a town of 188 people and plenty of horses, cows, and chickens, Camp Floyd State Park is living history. Originally built for the United States Army until the Civil War, Fairfield (where Camp Floyd is located) was a popular pit stop along the Pony Express Trail for travelers to the west. Visit this cool little place to get a glance of what the once-bustling town of thousands of people used to be like, complete with famous visitors, rowdy fun, and history that shaped the 1800s in the Wild West. Here is what to expect when visiting the park!
It's All History Now
Who Came & Why?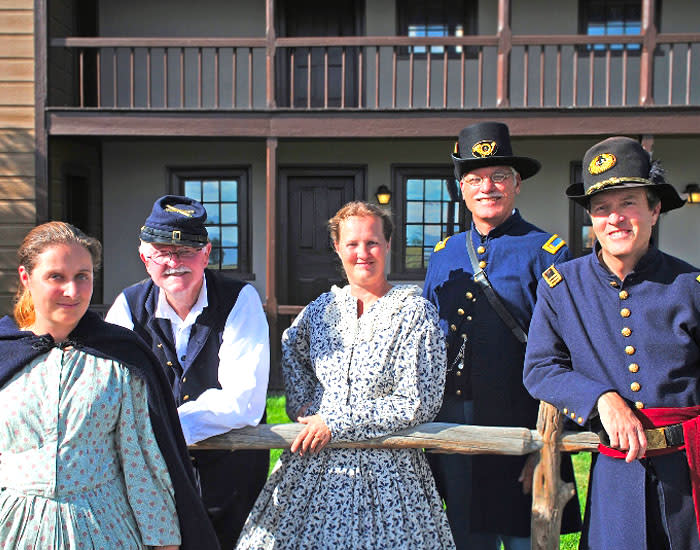 Fairfield, Utah was originally the base for Camp Floyd back in the late 1850s and early 1860s
Johnston's Army was ordered by the United States to stop the "Mormon Rebellion" after thousands of Mormon pioneers settled in Utah
Fairfield was the third largest city in the area (after Salt Lake City and Provo)
Fairfield was a stop along the Pony Express Trail
In 1861, soldiers abandoned Camp Floyd when they were called to fight in the Civil War; $4 million worth of goods were auctioned off
What did they do here?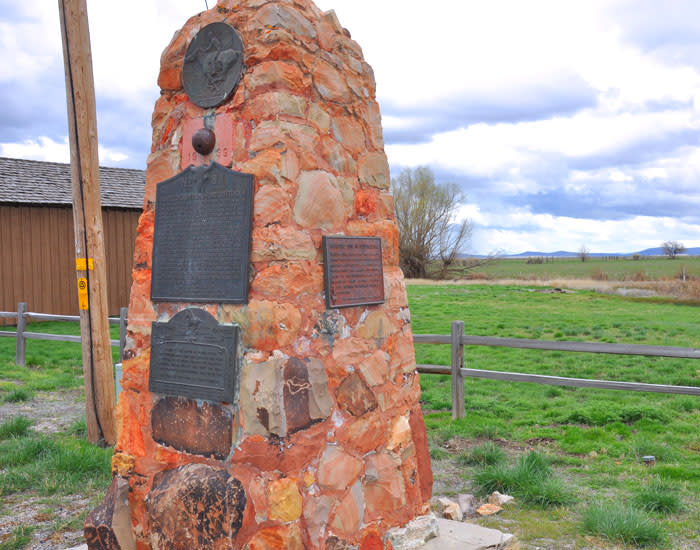 The area became infamous for its parties and lifestyle, which countered the lifestyle of early Mormon settlements
A circus with a pet bear was set up in town! The bear was raised by town members since it was a cub
Fairfield earned the nickname of "Frogtown," referring to French prostitutes who were sent there
Stagecoach Inn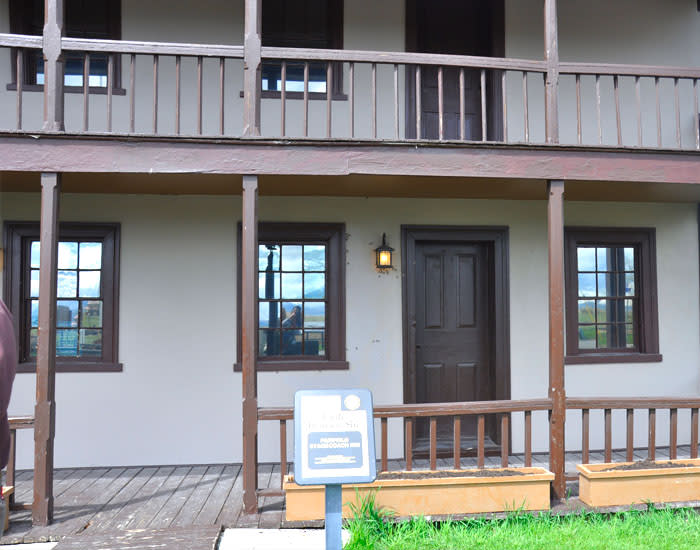 The Stagecoach Inn was where short term visitors would stay, such as explorers and people visiting their families in the West
Many rooms in the Stagecoach Inn are set up like how they would be in the 1800s with period equipment, clothes, and maps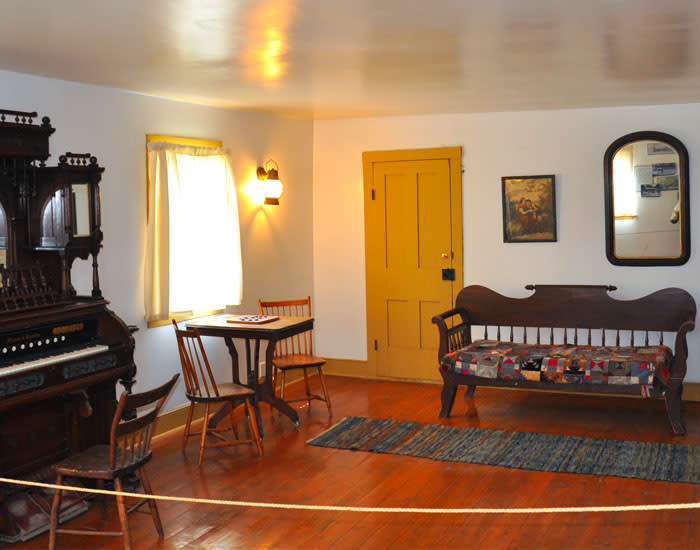 One famous traveler through the area was Mark Twain; he even wrote about the town in a book called "Roughing It"
Wander through the inn and visit the living area where Mark Twain sat and told stories
See a bullet hole that was accidentally shot through several walls by a guest at the inn
1800s Schoolhouse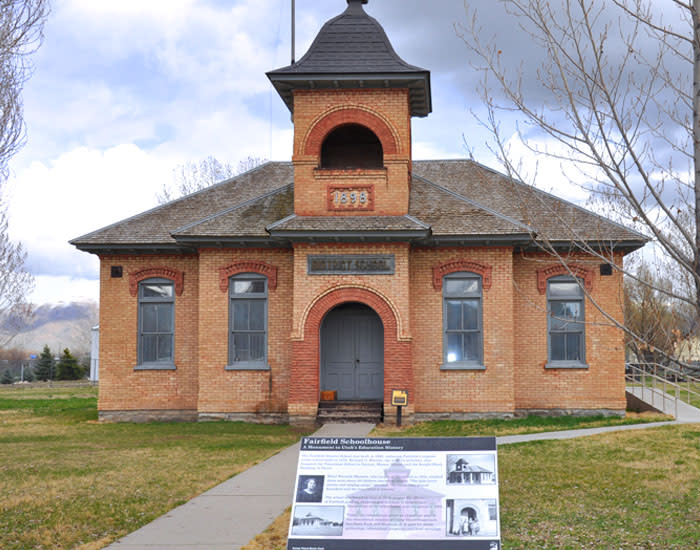 The schoolhouse is a well-preserved building where children of the army of Camp Floyd learned reading, writing, and arithmetic
Get a glimpse into what school life was like in the 1800s, complete with old books, desks, and chalkboards
The schoolhouse is also a unique venue that can also be reserved for small events
Camp Floyd Museum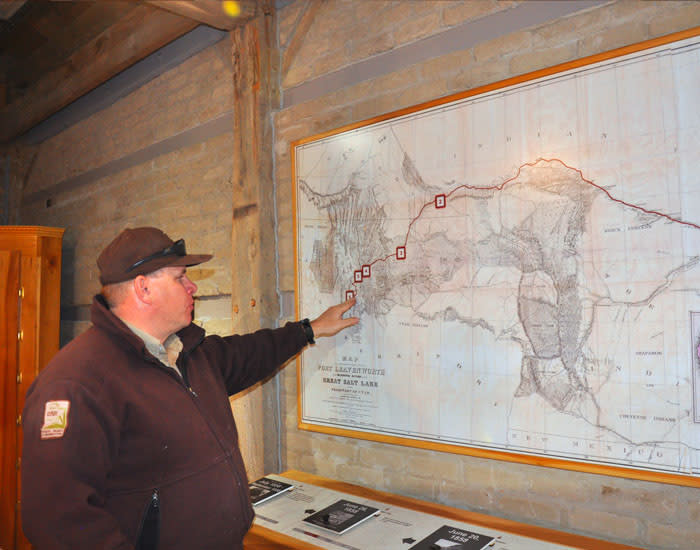 The building that holds Camp Floyd State Park's office also acts as a gift shop and a small museum
In the museum, find artifacts, models, and pictures of what Camp Floyd was like when soldiers lived there
Next to the museum is an old, cut down tree that was planted back when Camp Floyd still housed soldiers!
Events coming up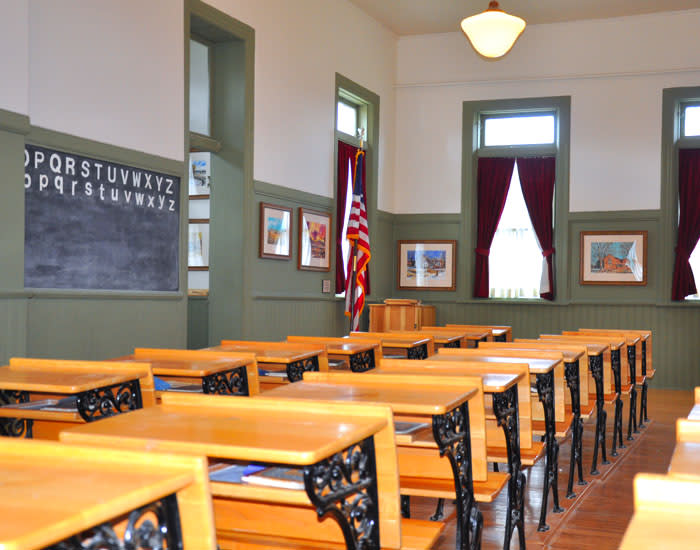 Host your own event at Camp Floyd's schoolhouse or visit one of their events throughout the year. Here are some coming up during the spring and summer of 2019!
Artisan's Day - Try your hand at woodworking, dutch oven cooking and more! There's even a dutch oven cook-off! Stay and listen to cowboy poetry and local musicians.
Lantern Tour - Come and learn about the history of Camp Floyd by lantern light as you explore the Commissary, the Schoolhouse, and the Stagecoach Inn after hours with park staff.
Memorial Day - Participate in solider activities, such as learning military drills, wearing period uniforms and playing games. Watch re-enactors fire muskets and conduct military operations.
Day of the Cowboy - Learn about the cowboy way of life. Enjoy kids activities, food, wagon rides, and cowboy poetry and music. Bring a chair or picnic blanket.
Military Appreciation Day - Join Utah State Parks in honoring all the veterans and active military for their service on Military Appreciation Day with free entrance to the park.
Camp Floyd Days - Experience camp life and participate in activities performed by soldiers of Johnston's Army, including stagecoach rides, firearm demonstrations, marches, drills, 1861 period games, candy cartridges, and photos in period uniform.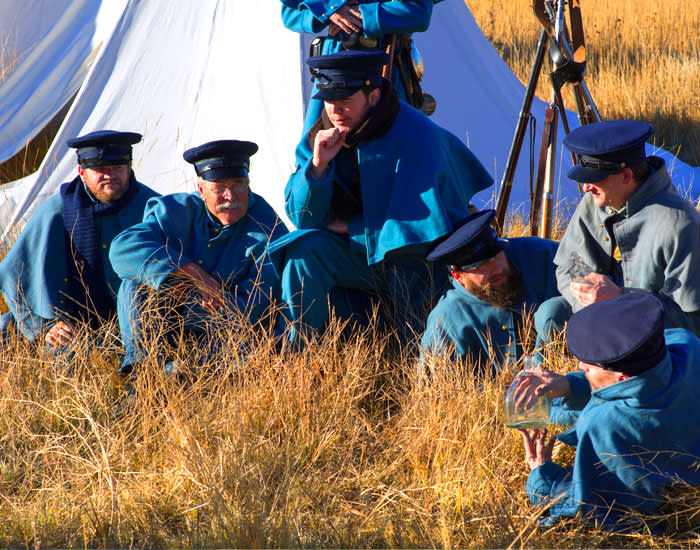 End your day at Camp Floyd with some ice cream or candy from their little store!
Camp Floyd is a great place for not only history buffs, but families who love learning about the past and immersing themselves in cultures before our times! Make plans to take your family there and discover these treasures for yourself!