Time to eat your veggies…and maybe reduce your carbon footprint for this week! Check out these Utah Valley spots for some of the best vegetarian and vegan dishes for National Vegetarian Week.
National Vegetarian Week is the perfect time to try vegetarian food. Plant-based meals are great for reducing carbon footprints. Adding more vegetables to your diet is an effective way to lower your carbon emissions. Even if you consider yourself a carnivore, eating just one vegetarian dinner can have a significant impact on the environment.
Let's explore the top five vegetarian and vegan restaurants in Utah County. These restaurants will surely leave you satisfied and wanting more.
---
Greek and Go 2.0 in Lindon is a food truck that serves some awesome vegetarian and vegan options. Their flavorful falafel and veggie gyros are fantastic as well as their pita bread and hummus.
But wait, there's more! They have some of the best baklava I've had in a while. It's crispy, sweet, and a perfect way to end your Mediterranean feast on a high note.
---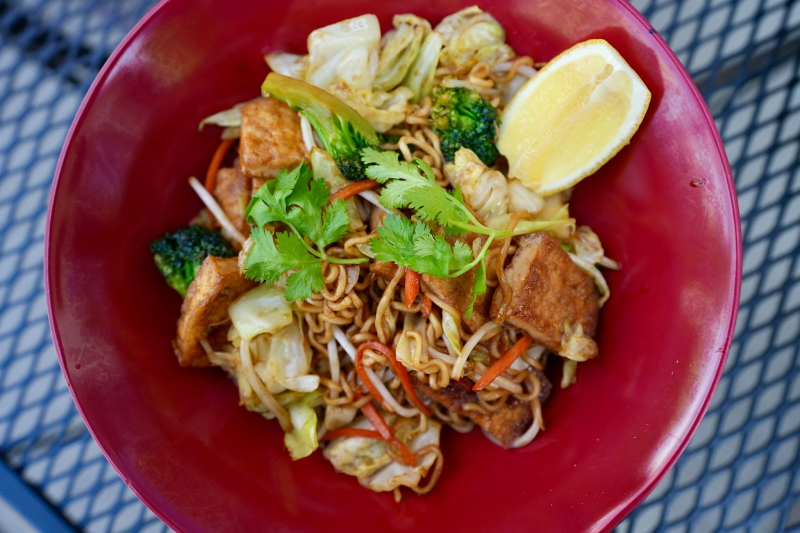 Vegan Sun in Provo takes meat alternatives to the next level with its fantastic Vietnamese dishes. Trust me when I say that the Spicy Lemon Awakening Rice with the chicken alternative was pretty mind-blowing. The flavors and textures blend together harmoniously, creating a symphony of deliciousness in your mouth. It's like a flavor explosion you won't want to miss!
---
Ginger's Garden Cafe in Springville is a charming farm-to-table cafe that will make your taste buds do a happy dance. Their fresh salads and sandwiches are packed with goodness and will make you feel great inside and out.
But hold on, don't skip out on their tasty vegan nachos. These crispy tortilla chips topped with vegan cheese, salsa, and all the fixings are a fiesta of flavors that'll leave you craving more.
---

Cafe Namaste in Lehi puts a new twist on fast-casual dining with its menu of authentic Indian cuisine. Prepare to be blown away by their vegetarian and vegan options because they are out of this world!
The rich flavors in their different curries really pack a delightful punch. You will experience the vibrant streets of India with each bite. They offer creamy and nutty vegetable makhani and mixed vegetable curry. Pro tip: Don't forget to order some garlic naan to soak up all that deliciousness!
---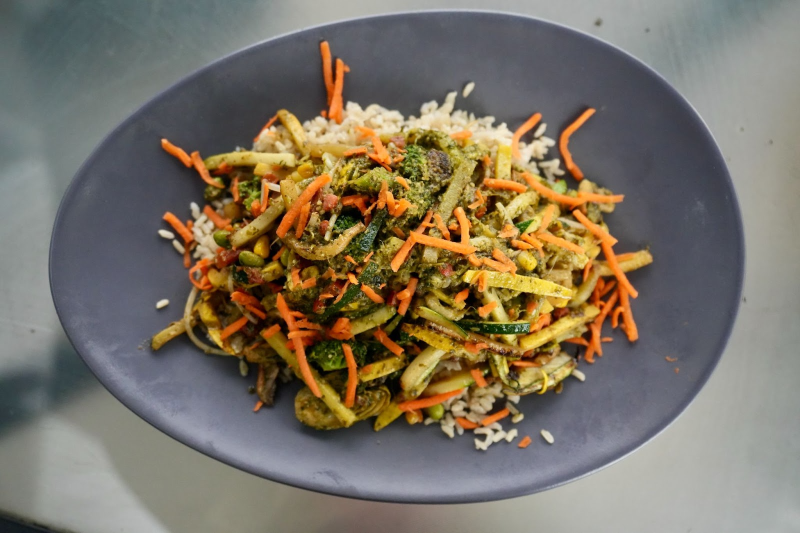 Guru's Cafe will help you reach enlightenment with a menu that caters to every craving. The journey starts with their mouth-watering sweet potato fries, crispy on the outside and perfectly tender on the inside. But the real magic happens with their signature vegetarian bowl topped with cilantro-lime pesto.
It's a flavor explosion that will likely lead you through a spiritual experience with every bite. You might just find yourself sitting cross-legged, chanting "om" after this heavenly meal.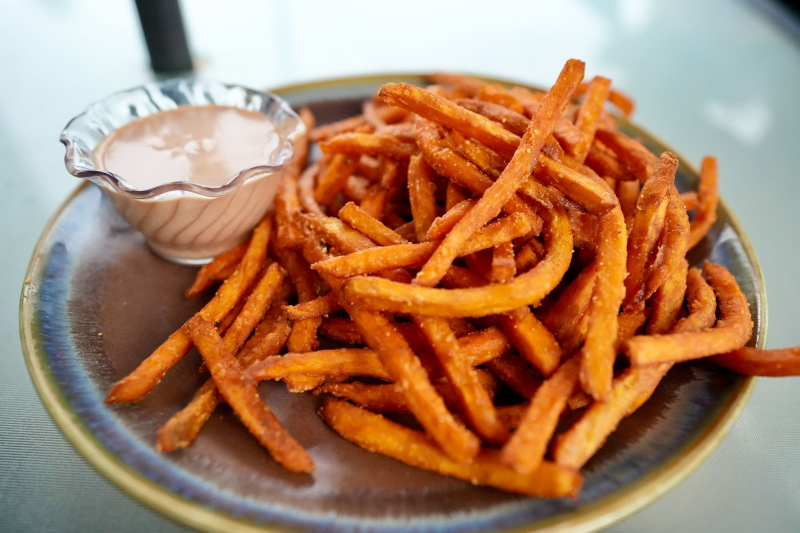 ---
Now that you know about the top five vegetarian and vegan restaurants in Utah County, it's time to start exploring! Don't forget to sign up for our monthly newsletter for more drool-worthy food adventures. Happy National Vegetarian Week, folks! It's time to let those veggies shine and discover a whole new world of deliciousness.