Fall is a beautiful and much-anticipated time of year! With crisp air, changing leaves, and the holiday momentum building up, it's no wonder so many love fall. Check off these fall bucket list activities for the next three months to make the most of the fall season in Utah Valley, with absolute must-do activities, from corn mazes and apple picking to college football!
1. Explore corn mazes and gather pumpkins from a local patch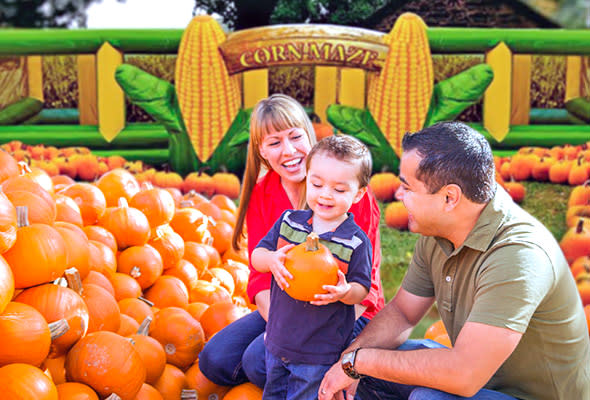 Fall isn't quite fall without corn mazes at a fall festival! Luckily Utah Valley has a plethora of them throughout the valley! Most start on September 27th and go until November 2nd!
Cornbelly's - Thanksgiving Point's corn maze is one of the most popular in Utah and they even have a separate haunted section! There are tons of other activities there, too!
Heehaw Farms - Admission to this Pleasant Grove corn maze includes many other activities as well, such as a hayride, a petting zoo, a pumpkin patch, and a zipline!
Glen Ray's Corn Maze - Wander through a 7-acre jack-o-lantern corn maze with interactive activities or a haunted corn maze and have fun around this Spanish Fork festival!
Rowley's Red Barn Back 40 - Corn mazes in fun patterns, wagon rides, apple cannons, and delicious apple slushes make the drive to this Santaquin barn worth it!
Wilkerson Farm - 5 acres of corn mazes and perfect pumpkins stacked on hay bales makes this local Orem farm a great place to visit during fall!
Jaker's Jack-O-Lanterns - Visiting this Springville corn "maize" is a family fun event that has a corn fountain and a corn pit, along with tons of pumpkins to choose from!
Saratoga Springs Fall Festival - While it may not have a corn maze, this one day fall festival is full of fun activities that shouldn't be missed!
2. Take a train ride through Provo Canyon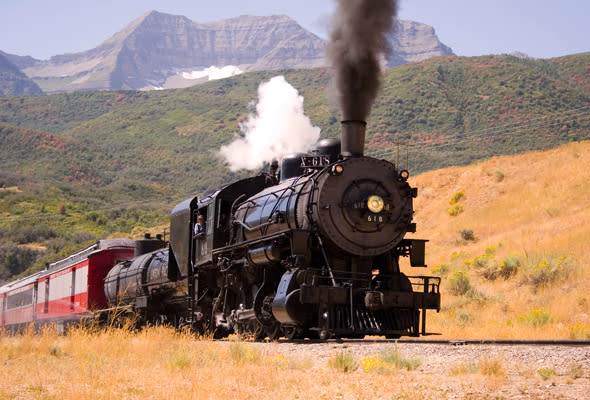 The Heber Valley Railroad is an amazing way to enjoy fall colors in Provo Canyon! Hop on in Heber and ride all throughout the canyon, with your camera ready to capture the stunning views!
3. Go camping in cooler weather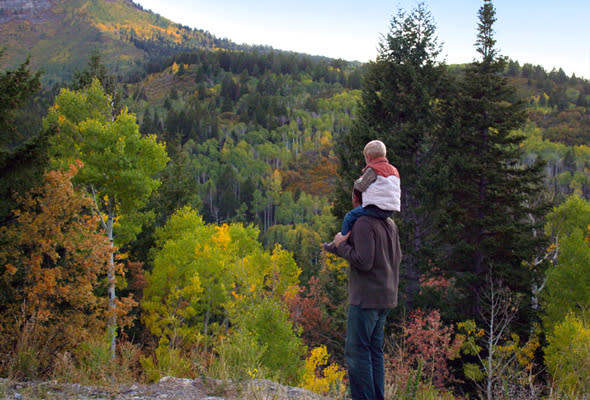 S'mores may be a summer staple, but camping during fall is a wonderful time to enjoy the cooler weather and cozy up next to the campfire. Here are some beautiful campgrounds open in the fall!
4. Visit Evermore Park's World of Lore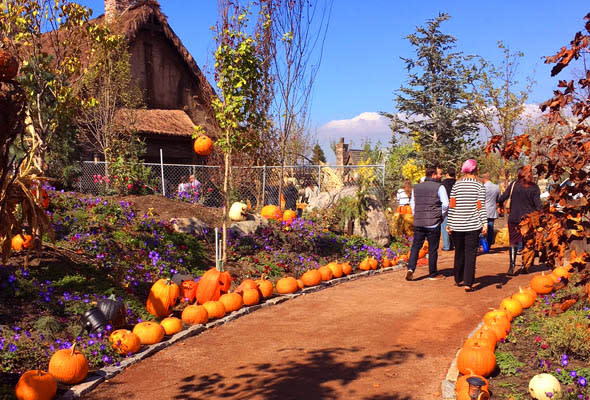 If you've never been to Evermore Park, this is the time to go! Their fall season of Lore is packed with pumpkins, zany characters, and even a haunted house with real tombstones behind it!
5. Take a scenic nature drive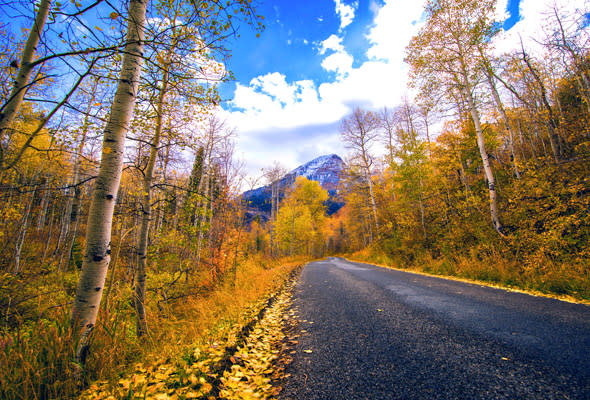 There are several amazing places to drive around during the fall and immerse yourself in sights of falling, multicolored leaves. Some beautiful sights include the Alpine Loop, with tons of yellow Aspen tree leaves contrasted with green pine trees, and the Nebo Loop with plenty of places to stop along the way to take incredible pictures.
6. Visit Timpanogos Cave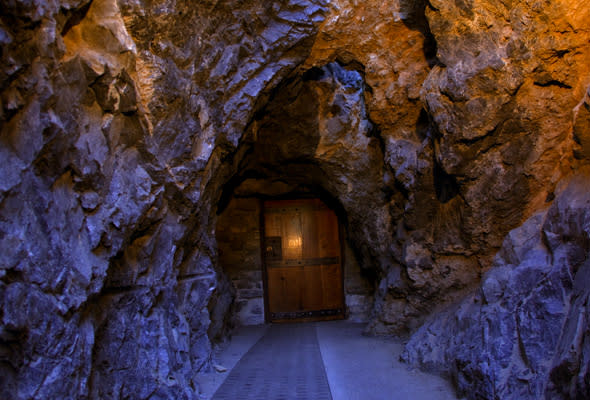 Timpanogos Cave National Monument is a wonderful fall time activity and is open until mid-October! The weather is cooler, which makes the hike more enjoyable. Also, it just seems fitting to wander through a dark cave right before Halloween.
7. Enjoy freshly harvested fruit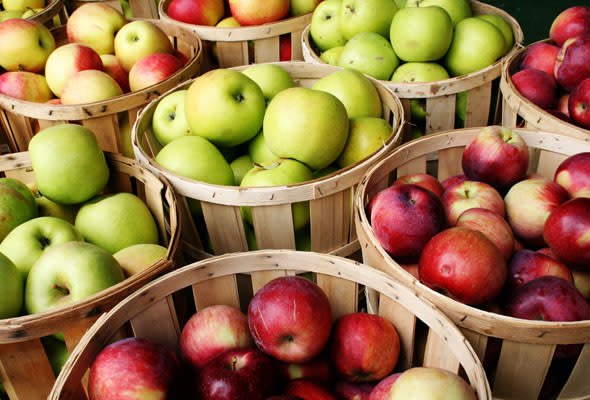 Utah County may be one of the most populated regions in Utah, but agriculture is still an important part of our community. Check out these local farms for fresh fruit.
Allred Orchards - High-quality peaches and apples in many varieties can be found as this Provo orchard!
McMullin Orchards - Find peaches, pears, cherries, and apples at this orchard in Payson!
Crandall's Fruit Farm- Along with apples, some other fall things worth visiting this Orem farm for are pumpkins, honey, and peaches!
8. Go on a trail surrounded by fall colors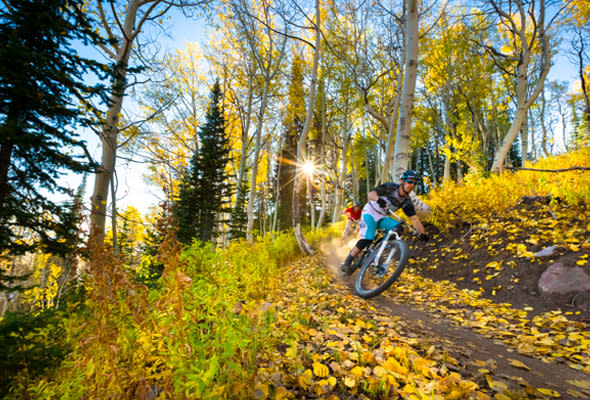 Hiking and biking are great ways to see the fall colors and enjoy the grandeur that pictures really don't do justice to. Here are some especially breathtaking fall trails.
Stewart Falls - Everybody loves a waterfall hike and when it's coupled with fall leaves, not much can compare.
Hike the Y - For BYU students coming back to Provo for school this fall, this hike is a must.
Wardwsorth Creek Trail - This hike in Hobble Creek Canyon is off the beaten path and tons of fun for bikers.
9. Shop at a local farmer's market or boutique

Farmer's markets are a great way to get fresh fruits and veggies to feed your family. Boutiques are also popping up this season and offer a variety of things to shop for, from crafts to jewelry and other treats!
10. Get your fill of pumpkin-flavored treats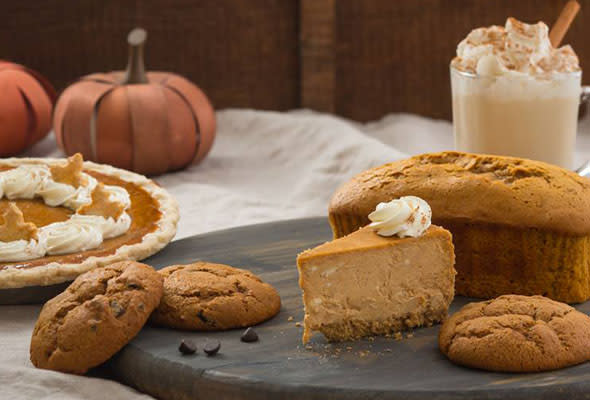 This time of year is the best for pumpkin lovers as most restaurants start to offer seasonal pumpkin treats! From cookies to drinks to other delicious desserts, there are many local favorites!
11. Visit antique shops for fall decor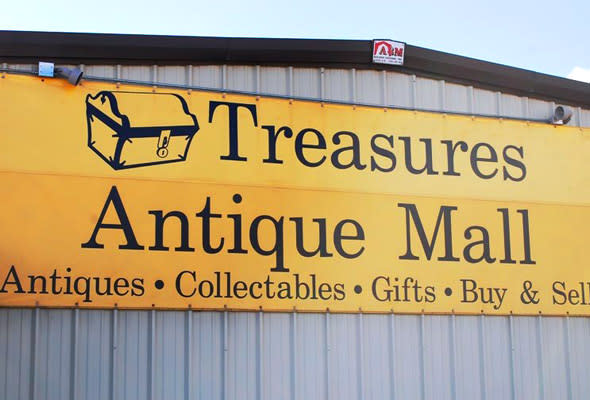 Antique shopping just feels like an autumn activity, especially when you are able to find awesome pumpkins, colored leaves, and fall-themed decor for your home that no one else will have! Some of our favorites antique shops are Springville's Treasures Antiques Mall and Cats Cradle Antiques and Art in Provo.
12. Fill up on chili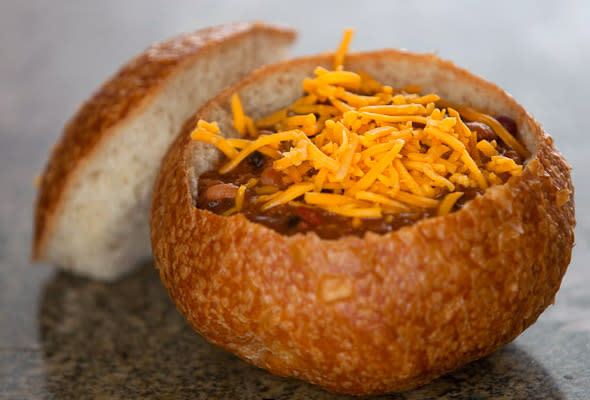 Heaping bowls of chili are the perfect meal to have during fall! Chili is also great on hotdogs and hamburgers, on top of fries and tater tots, and with baked potatoes. Tommy's Burgers is a local favorite hotspot for chili dogs and chili hamburgers! Other places you can find chili are Apple Spice Junction in Orem, Tower Deli at Thanksgiving Point has it seasonally, and Black Sheep Cafe in Downtown Provo!
13. Make your own candles and soap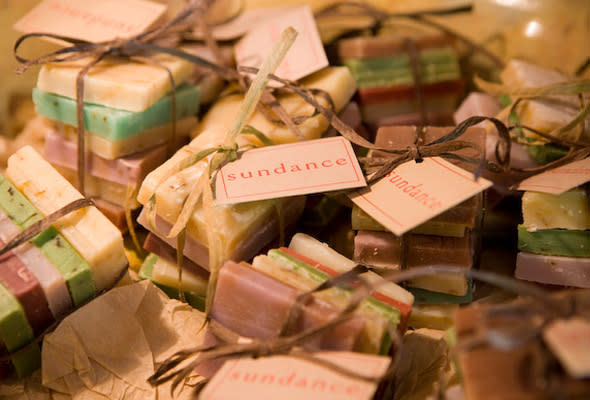 As the days get shorter, light up your house this fall with candles that you made yourself at Sundance Mountain Resort's Art Studio! They also have soap you can make with scents like apple and pine, to get you right in the holiday season mood! 
14. Ride the ski lift at Sundance Mountain Resort
If you're looking for a beautiful panoramic view of the mountains during the fall season, you have to ride the ski lift at Sundance! The last rides offered in the fall season are October 11th and 12th (full moon rides) and then it turns into the Halloween lift until ski season.
Fall in love with fall and partake in these perfect autumn activities in Utah Valley! For more ideas on things to do go here. To see what seasonal events are happening go here.