I'm pretty sure at some point in all of our lives we were fascinated by dinosaurs. Truth is, I still am. Maybe it's because Ross from Friends was a Paleontologist and he is one of my favorite characters or maybe it's because dinosaurs really are just that cool. Either way I've wanted to go to a dinosaur museum for months now. And thanks to
Thanksgiving Point's
, Two Buck Tuesday's, we were able to do just that.
Every Tuesday in the month of August, Thanksgiving Point allows you to get in to all of the attractions for just two bucks! What a deal!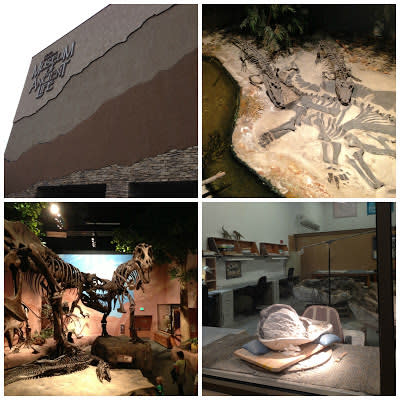 So yes the Museum of Ancient Life is targeted towards children, but it's for adults too! I don't think I've learned about dinosaurs since elementary school so it was great to re-learn all those fun facts. We had so much fun wondering around the museum. There was so much to see and explore. It fulfilled my childhood (ok fine, adult dream) of going to see the dinosaurs. It was the perfect night out for us. And you can't beat the price tag that comes along with it!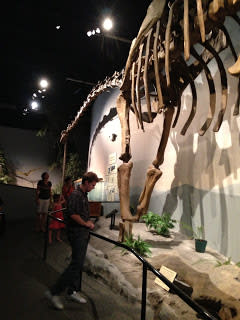 My cute boyfriend reading up on his dino facts
I really wish we would have had more time to check out the gardens while we were there. That's another gorgeous place to visit. Not only do the adults appreciate how beautiful the landscape is, but the kids get to run around; win, win.
There's only one day left of Thanksgiving Point's Two Buck Tuesday so grab the family (or just your spouse) and head on over! For a complete list of all deals that take at Thanksgiving Point on their Two Buck Tuesday check out this
page
. ?