It's that time of year again-late summer, early fall- is prime Farmers Market time. That means all the fresh fruits and vegetables your heart desires. Farmers Market's are a great way to get lots of  fresh food at a cheaper price than most health food stores. Not sure where to find them? Not to worry, we have gathered the best farmers market's in the valley in this excellent list!
Spanish Fork Farmer's Market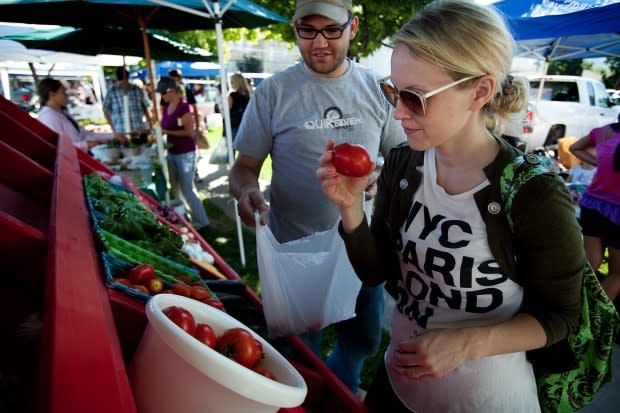 Saturdays from July 29 to November 4 from 8:00 am-1:00 pm
40 S Main St., Spanish Fork
Hosted by the Spanish Fork Salem Area Chamber of Commerce. Only locally grown produce is allowed at the market. Taste the delights of the Salem area produce.  
Mapleton Farmer's Market

Saturdays from July 31 to September 25 from 8:00 am - 11:00 am
Mapleton City Center, 125 W. 400 N., Mapleton
Help and support local agriculture as well as families in need. As part of the farmers market, a table with empty boxes representing families in need will be filled with produce from the community and neighbors. Get fresh produce and help families in need, what could be better?
Provo Farmer's Market

Saturdays June 3 to October 28 from 9:00 am-2:00 pm
Pioneer Park, 500 W Center St., Provo

The market opening time moves to 10:00 am after Labor Day. This market is a non-profit organization, proceeds go back to the community through local schools.
Stadium Farmer's Market

Thursdays from August 3 to October 26 from 3:00 pm-7:00 pm (or dusk)
Lavell Edwards Stadium parking lot, Provo

Crafts, arts, and baked goods are allowed here along with fresh produce from around the area. Complete with a compilation of recipes from the demo booth here
Happy Valley Farmer's Market 

 
Mondays from July 31 to October 23 from 5:00 pm-9:00 pm
Springville Museum of Art, 126 East 400 South, Springville
Community and local growers with produce and handmade crafts in the Springville area.
The Orchard at University Place- Farmers Market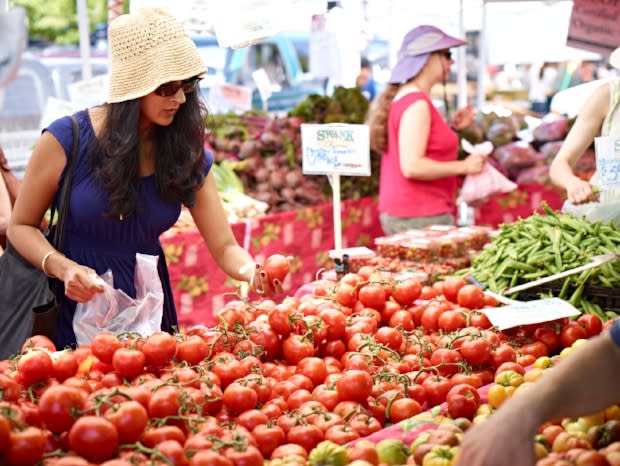 Fridays from July 28 through October 20, from 5pm-9pm
575 E. University Pkwy, Orem, UT

Great variety from produce, handcrafted packaged goods, baked goods and more.
 Comment about your favorite Farmers Markets or let us know of other ones! Happy Shopping!