Towards the beginning of American Fork Canyon, nestled high on the mountain among the Gambel Oak and Big Tooth Maple, sits Timpanogos Cave National Monument.
Timpanogos Cave National Monument comprises of 3 caves: Hansen Cave, Middle Cave and Timpanogos Cave. Booking a Timpanogos Cave tour provides access to all 3! 
Timpanogos Cave National Monument offers a variety of Cave Tours
Underground Tours: 
Take a ranger guided tour through all 3 caves. The cave tours last for 55 minutes. Learn about cave formations such as stalagmites and stalactites and more! One of the highlights of the tour is seeing the Heart of Timpanogos, a unique cave formation.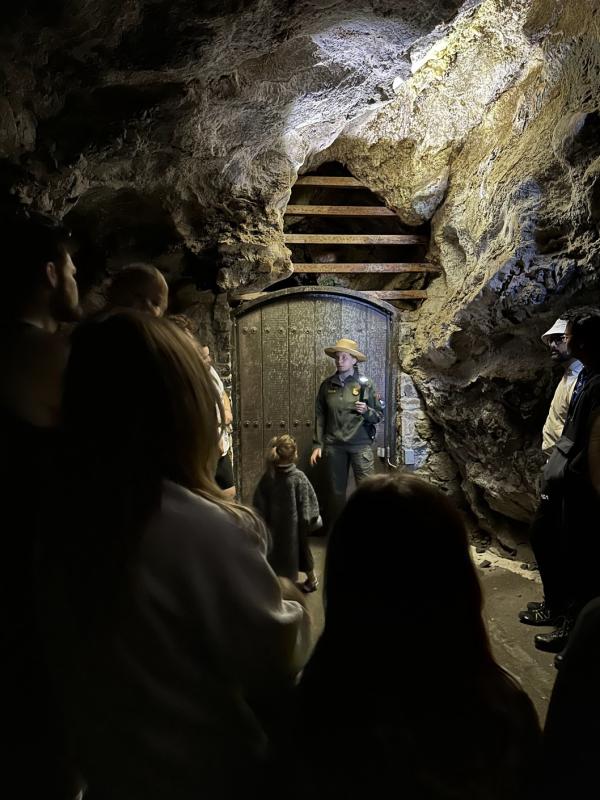 Introduction to Caving Tours:
Want a more adventurous experience? Experience what it was like to tour the cave before it became a National Monument. With a ranger, you will hike up a steep trail to the original entrance of Hansen Cave. Then you will take a rope down into the cave.
This tour is only available for visitors 14 and older. Visitors also should be in good shape as this tour is physically demanding.
Digital Cave Tours:
Not able to make it up to the Cave? Skip the drive and hike and view the three caves through a free digital tour. Watch the tour and enjoy the views from the comfort of your home!
Centennial Lantern Tours: 
Step back in time and take a Ranger guided tour with just the light of lanterns! This unique experience is only available for visitors 7 and up! 
To book your cave tours visit the Timpanogos Cave website: https://www.nps.gov/tica/index.htm
Fees:
The only way to see the caves is through booking a tour and going through the cave with a ranger! 
There are three different cave tours available. The underground cave tour costs $12 per person. The introduction to caving tour costs $22. The centennial lantern tour is $17. 
The Hike: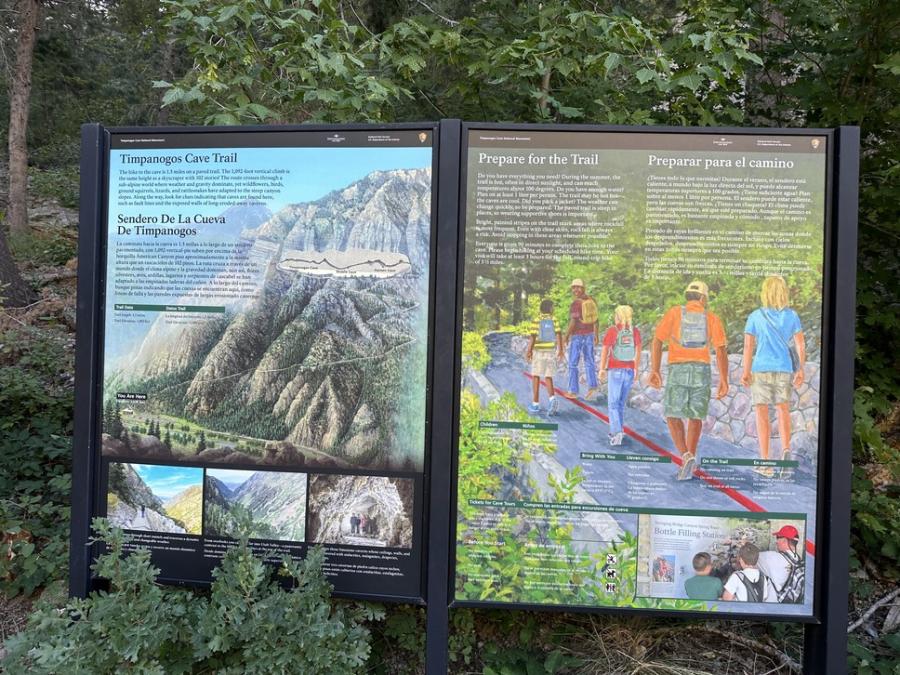 The hike to Timpanogos Cave is 3 miles roundtrip--1 1/2 miles each way. However, it is steep and strenuous.
The trek up has an elevation gain of 1,097 feet! It is a paved trail. However, strollers and wheeled vehicles are not allowed. 
Although it is a difficult hike up, there are incredible views of American Fork Canyon and the valley along the way. Plus, the tour at the top allows you to catch your breath before the return hike.
Visitors Center: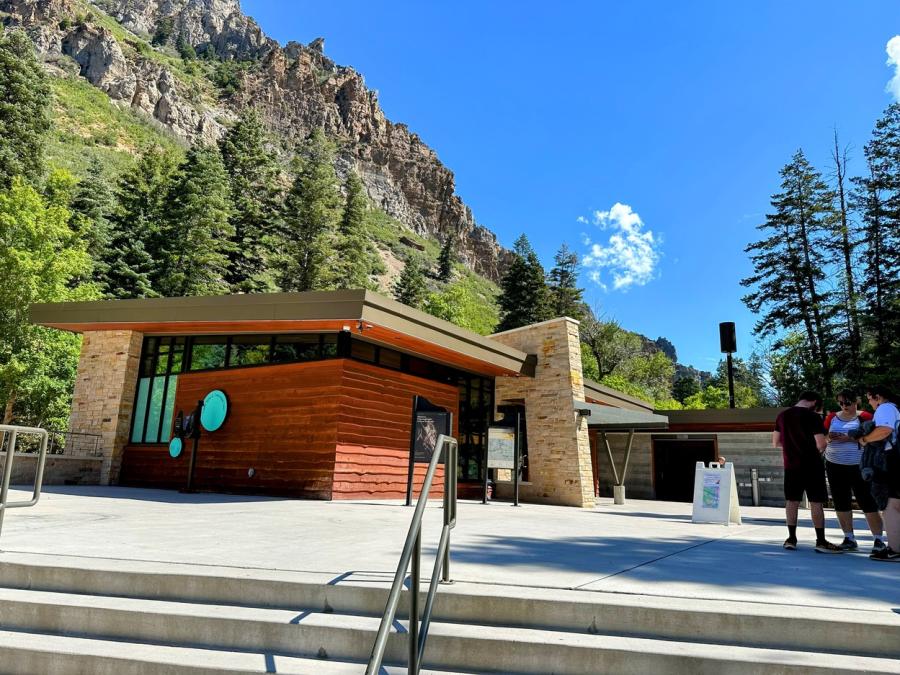 Timpanogos Cave National Monument has an incredible visitors center. There are fun exhibits that kids will love, including a mini cave to explore! There is a gift shop, cave information and bathrooms. 
This is also where you will check in if you have booked a tour!
Things to know before you go: 
The cave temperatures stay around 45 degrees. Make sure to bring a jacket for the cave.
You cannot touch any part of the cave! Please be sure to only stick to the cement or metal pathways and keep your hands to yourself! Touching any part of the cave can ruin formations and stop them from growing!
Children need to have a ticket to tour the cave. Timpanogos Cave does not allow baby carriers in the cave. You can store them in a box outside the cave.
They also do not allow large backpacks. You can store them in a box outside the cave.
The tour time you book is the time you will begin your hike. Your cave tour will start an hour and a half later. You have that time to make the hike up to the cave.
Plan to spend 3-3 and a half hours for this outing if you are doing the regular underground cave tour.
Timpanogos Cave National Monument is a great first stop on a drive through the Alpine Loop.
The Timpanogos Cave National Monument is a truly exciting place to visit! There are lots of opportunities to learn about geology and more! Definitely add it to your Utah Valley Bucket List.