Utah Valley is the ultimate vacation destination for families, even young families with young kids! Here are some amazing activities to do with your toddlers that will keep their attention and ensure that they have fun!
---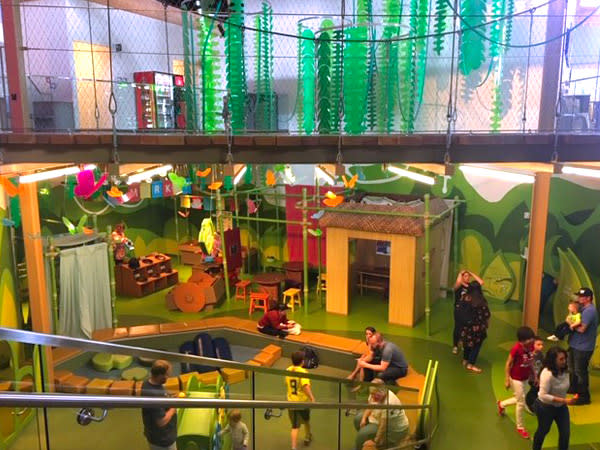 This museum at Thanksgiving Point is not your average display of old artifacts. In fact, it couldn't be more different!
While here, children have tons of activities to choose from, including an enormous jungle gym, a wild west themed area with interactive simulated earthquake and flooding exhibits, a maze that will test your senses, a cartoonish small town, complete with a doctor's office and puppet theater, and an outdoor garden area.
This indoor play area is a blast, even for adults...just pretend you are trying to chase your children around and no one will judge!
Cost: $15 per child, or free with Thanksgiving Point membership
Address: 3605 Garden Drive Lehi, UT 84043
---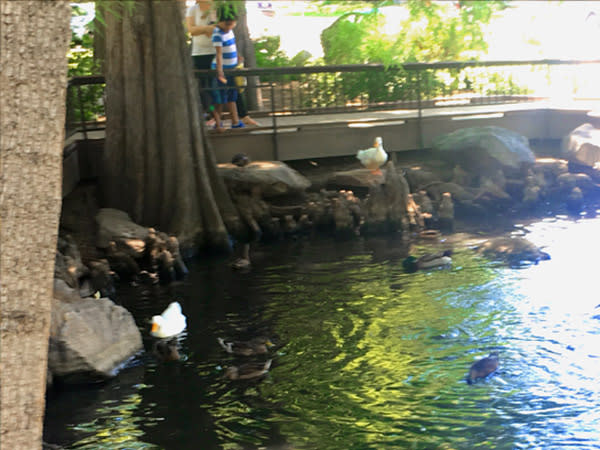 At the southern end of BYU, right at the bottom of the looming stairs that lead to the rest of campus, there is a pond that is filled with ducks. It is appropriately referred to as the duck pond and has become a refuge for the beautiful creatures, along with dozens of turtles, swans, and other small animals.
Spring and summer are great times to find hordes of baby ducks running around. Bring your toddler to feed the ducks, learn about nature and wildlife, and enjoy chasing them around!
Cost: FREE (bread is under $2 at your local grocery store)
Address: 441 E 800 N #403, Provo, UT 84606
---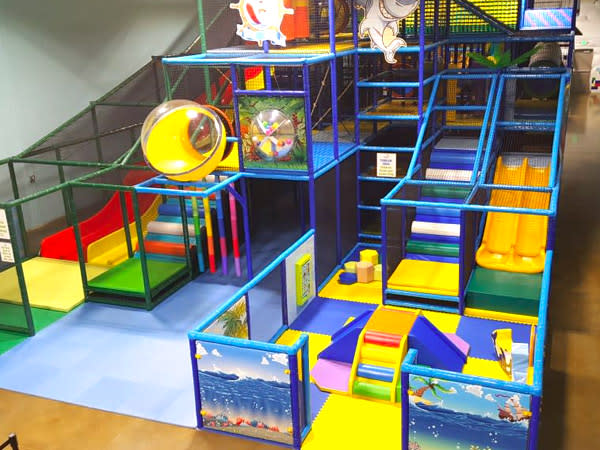 Every kid loves playgrounds, especially huge ones where they can roam free and feel safe (well, maybe parents are the ones who love the safe part)! Coconut Cove offers a safe, clean, and super fun indoor playground that can be played in all year long!
There is a big kids' area, as well as a separate toddler area, so they can play at their own pace. The playground has fun slides, shooting ball targets, and cushioned floors and walls. Socks are required, so don't forget to pack them before heading out the door!
Cost: ages 0-2 is $5, 3+ is $8.50
Address: 496 East 1750 North c, Vineyard, UT 84058
---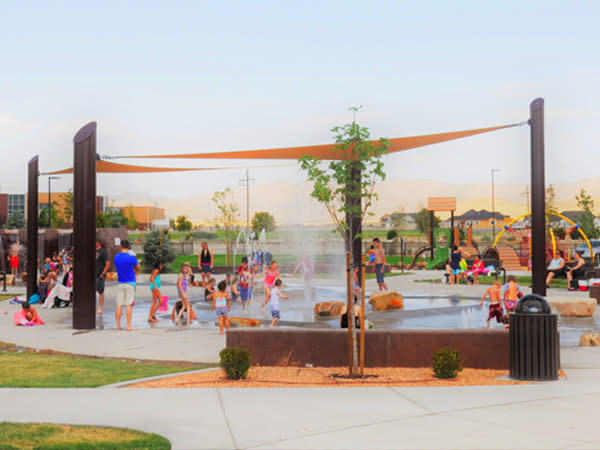 Summertime is basically the season for playing in the water, especially in Utah Valley. There are dozens of places around the valley to do this, but one of the best types of water fun for toddlers is splash pads!
Almost every city has its own splash pad, some with waterfalls, others with miniature streams, and most with water that shoots up from the ground in fun patterns. Put on your swimsuit (and swim diaper!) and lots of sunscreen for a fun activity that will wear your children out and help them take a good long nap afterward!
Cost: FREE in most places
Address: See this splash pad blog for 11 locations
---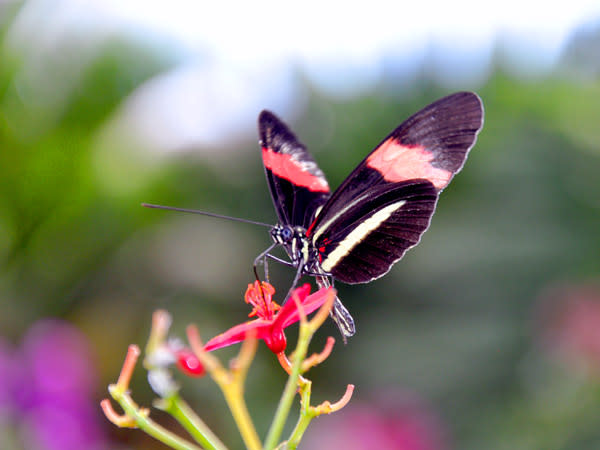 Butterflies are insects that seem to be created for kids. They are pretty to look at and fun to try and catch or be still enough so they will land on you! Toddlers have loved visiting the Butterfly Biosphere since it opened at the beginning of 2019.
Reserve a time slot online, and then head over a little early. Outside of the heated tropical biosphere, there is the Costa Rica climber (a fun playground), life-sized fake bugs, as well as real-life beetles, spiders, and other bugs. This is a great place to help children learn about bugs and not be so scared of them!
Cost: $15 per child, or free with Thanksgiving Point membership
Address: 3003 N Thanksgiving Way Lehi, UT 84043
---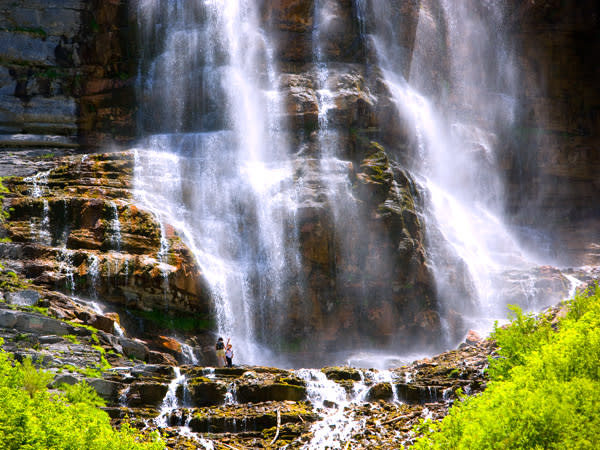 Spending time outdoors is a great way for children to get their energy out and be happy, and hiking is one of the best ways to do that! One of the easiest trails in Utah Valley for toddlers is the trail to Bridal Veil Falls.
It's more of a walk than a hike, with a short paved trail that leads to 607-foot falls. The trail is stroller friendly, too, so if the kids don't want to walk the whole way, they can hitch a ride in the stroller! Once you reach the waterfall (after less than a mile), kids can play in the pools of water and skip rocks! Be sure to keep a close eye on them while here.
Cost: FREE
Address: E Provo Canyon Rd, Provo, UT 84604 (follow signs for Bridal Veil Falls)
---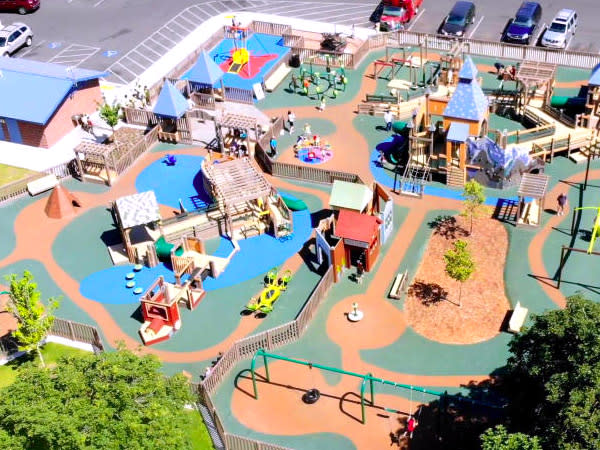 There are a lot of city parks in Utah Valley and most of them have really unique and exciting playgrounds, but All Together Playground in Orem is a standout. This playground is disability-friendly and has some awesome theming going on!
There is a small wood pyramid with bumble bees as climbing grips, toddler-friendly merry-go-rounds, and cute artwork of mountains, dragons, and dinosaurs. Kids can enjoy sliding, swinging, climbing, and running around--all in a safe playground "where everyone plays."
Cost: FREE
Address: 200-298 100 N, Orem, UT 84097
---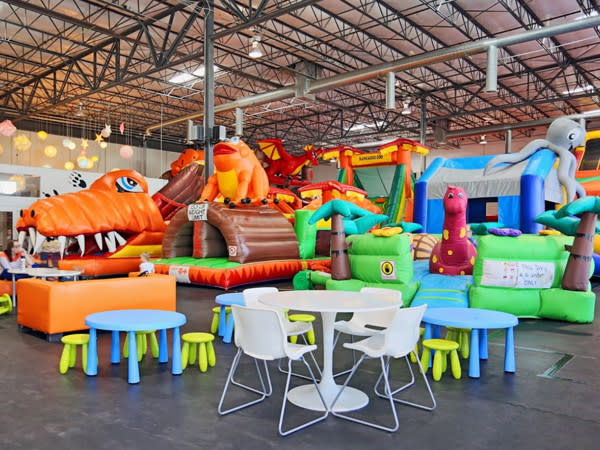 Most kids will readily admit that they love bounce houses. At Kangaroo Zoo, they go the extra mile and have bounce houses with giant blow-up animals on them!
There is the octopus, the big cat, the elephant, the alligator, the frog, and many others that will excite kids! Some of the bounce houses have slides, some are obstacle courses, and some are just for bouncing. There is also an arcade and other games. It is not hard to find plenty of play areas for toddlers, as they have many places designed just for them!
Cost: ages 2 and under are $5, older children are $10
Address: 513 W 700 S, Pleasant Grove, UT 84062
---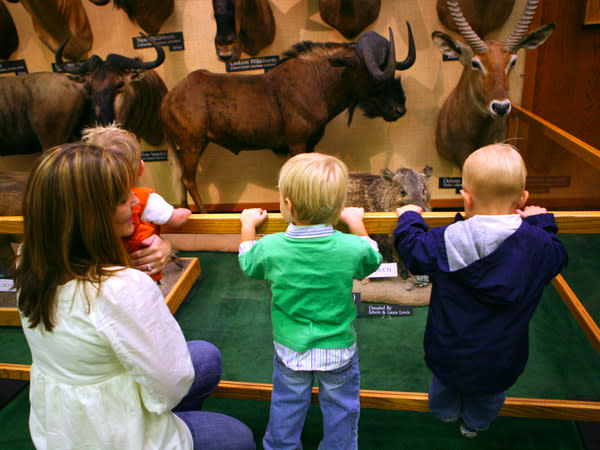 Contrary to popular belief, this museum does not have a display of beans. Instead, there are hundreds of taxidermy animals on display, named after a scientist, Monte L. Bean!
Some animal displays include a corner of butterflies on the wall (which apparently toddlers love, since the Butterfly Biosphere was already mentioned), a real liger, an enormous elephant and giraffes, and a room of hunting animals, such as lions.
There are also bears upstairs and reptiles downstairs. Some animals are even still living and visitors can see them in a show every day the museum is open!
Cost: FREE
Address: BYU MLBM, Provo, UT 84602
---

Swimming is a great activity for toddlers, especially when it is in a place where there are plenty of spots with shallow water. Provo Recreation Center has just that! With life jackets and lifeguards, there is extra protection for your rambunctious toddlers.
In the indoor kiddie section, children love to play on the blue and green swirly slides, turn all the knobs that make water shoot out from everywhere, and climb up Zippy's Treehouse. There is also a lazy river nearby that is fun for parents to take their children in.
Cost: Free for toddlers under 3, $4 for youth (3-17), $5 for adults
Address: 320 500 N, Provo, UT 84601
---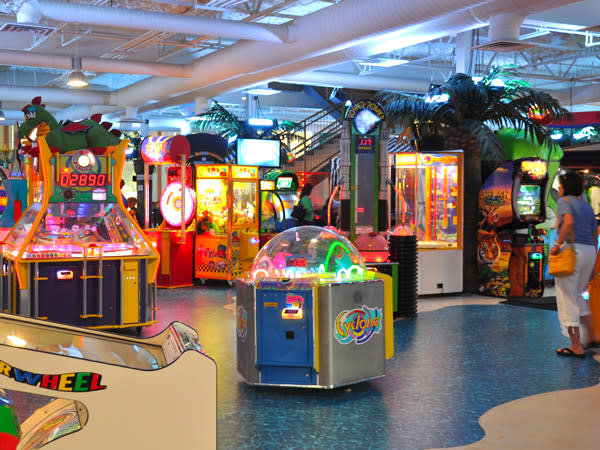 Although there are a lot of "big kid" activities at Provo Beach, such as the popular surfing and miniature croquet, there is also a lot for toddlers to do, especially if they're tagging along with their older siblings!
There is an entire jungle gym area only for kids 4-12, as well as an area designated for toddlers called Toddler Town. There is also a carousel, ice cream, and lots of room to run around! You can pay per activity (which may be better with toddlers) or pay for a day pass that gives you access to all the activities!
---
If you have a toddler and are looking for reasons to get out of the house, visit one of these fun places! Some will give you a break, others will give you an adventure. Either way, you and your toddler can find your happy here!