Usually the major Utah tourist attractions that come to people's minds are visiting Temple Square in Salt Lake City and the Mighty 5 national parks in Southern Utah. However, the heart of Utah is Utah Valley and it is packed with underrated attractions! Utah Valley has some of the best kid attractions in Utah and there are tons of things to do with family in Utah County!
For a national monument experience, check out...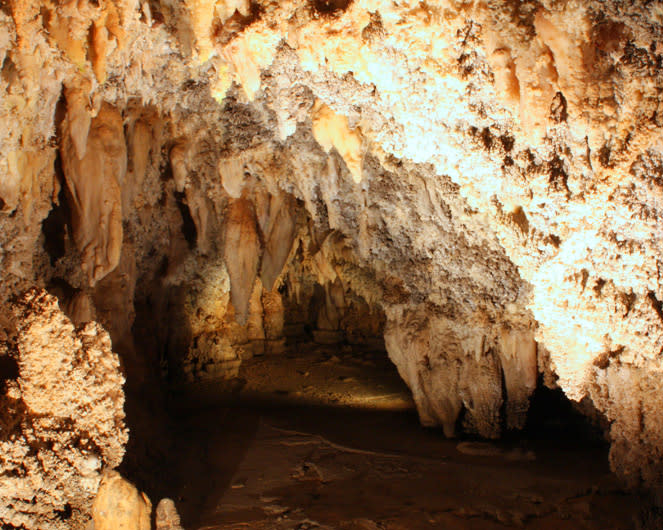 Most visitors to Utah love exploring Bryce Canyon National Park, Zion National Park, Arches National Park, Capitol Reef National Park, and Canyonlands National Park. The Mighty 5 make for great bucket list experiences and honestly, nothing quite compares. However, for travelers who go beyond those national parks and want to check off all the national monuments in Utah, Timpanogos Cave National Monument is the place to start!
At Timpanogos Cave, visitors first experience an exhilarating paved, but steep, hike that offers views of Alpine City and the Rocky Mountains. Once you reach the cave for your guided tour, you will be led through the tunnels and cave system. You will learn about and see incredible formations that took thousands of years to form, as well as experience how cave explorers first discovered Timpanogos Cave and the other caves it now connects to. The caves are only open during the summer and fall months and tours fill up quickly, so buy your tickets up to a month in advance!
For a fun river to raft that isn't as scary as the Colorado River, check out...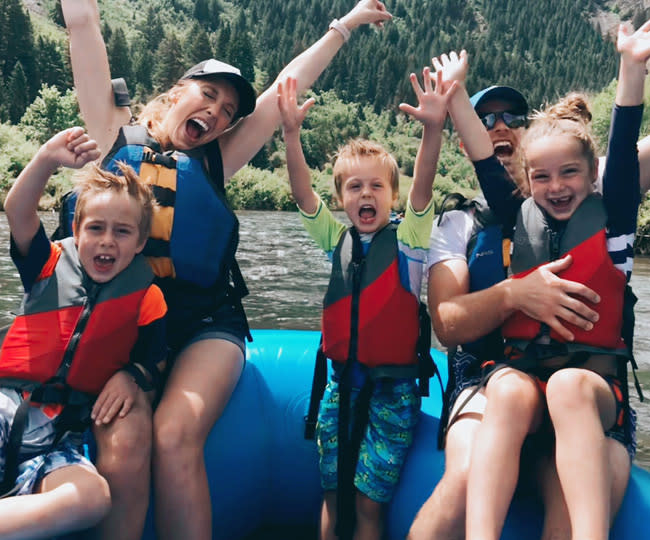 Rafting down extreme rapids can be fun for some, but for family travelers, sometimes a more laid back adventure is the better option! Provo River is a great place for rafting beginners and young children to experience the water. Don't be mistaken, rafting down Provo River involves quick moving water and requires teamwork to navigate the rapids. However, High Country Adventure has given rafting tours to families with all ages, from infants to grandparents! So, if you're looking for kid attractions in Utah that your teens will enjoy, too, this is a great activity to try!
For a stunning temple outside of Temple Square, check out....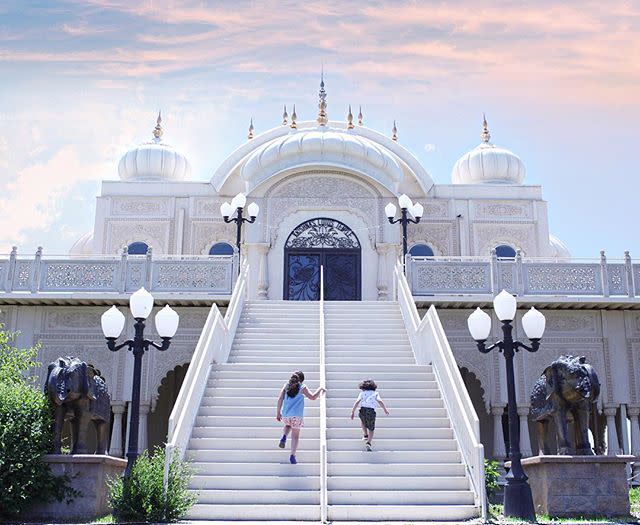 Did you know there is a huge Hindu temple in the middle of Utah?! This temple is very visitor-friendly and offers tours of the temple! You can see the beautiful white exterior with intricate designs carved into it, as well as the artwork containing lots of animals and Hindu gods inside. You will be able to learn more about the popular Hindu religion and experience the culture from people who live it themselves. They also have daily vegetarian lunch buffets, a llama farm where you can feed and pet llamas, and a gift shop. Visiting here is one of the most unique things to do with family in Utah County!
For cool and uncrowded rock formations, check out...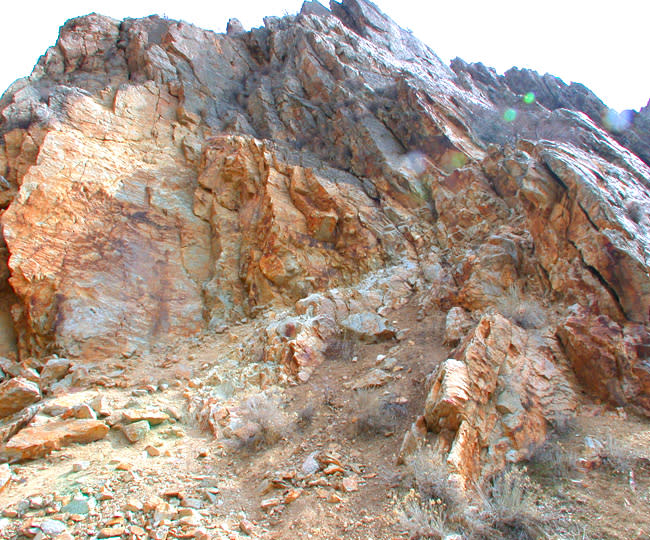 Monument Valley can't claim all the cool rock formations in Utah! Rock Canyon contains different geological formations from southeastern Utah, but they're breathtaking all the same! Rock Canyon is popular for rock climbing, but hiking is the easiest way to experience its beauty. Four phases of rock overlapping each other over millions of years has created a stunning setting. You can see the layers of different rocks that appear to be squishing each other vertically and horizontally. You have to experience it!
For off the beaten path hiking trails, check out...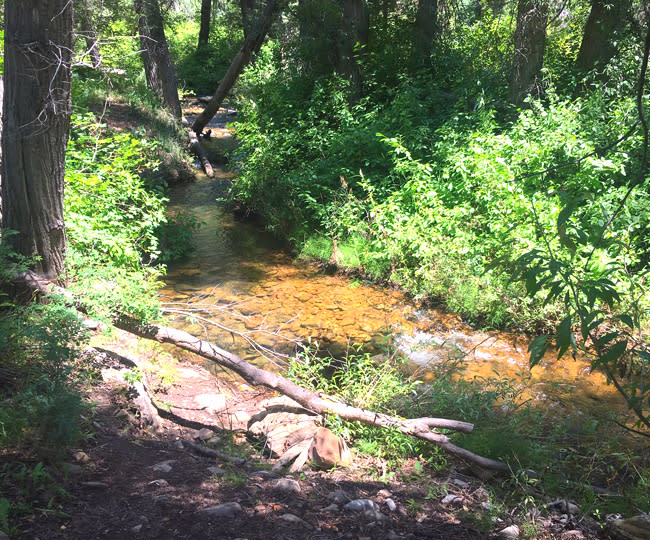 Utah Valley is chock-full of hiking trails that each offer something different. With the proximity to the mountains, it isn't hard to find a hike right outside of Provo, but some are much more popular (and crowded) than others. Some gorgeous underrated trails include Wardsworth Creek Trail in Hobble Creek Canyon, Maple Canyon Left Fork Trail, and Horsetail Falls near Alpine City. Each of these trails are shady, gorgeous, secluded, and have plenty of water features along them.
For a hip urban city, check out...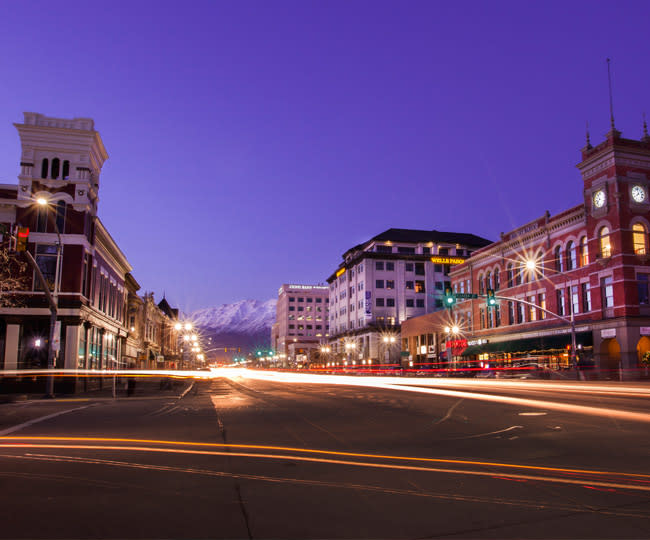 Salt Lake City may be the most populated area in Utah, but Provo is a city that has so much to offer! Downtown Provo is a historic district with unique buildings that add a lot of character to the city. Along Center Street, visitors can go to a variety of comedy shows, visit a fish spa where fish kiss the dead skin off your feet, try out virtual reality, go axe throwing, play board games during dinner at a cafe, and taste award-winning local ice cream, as well as international food from all over. There are also murals throughout the city that bring it to life and make for great photo ops.
For an escape from the deserts of Southeastern Utah, check out...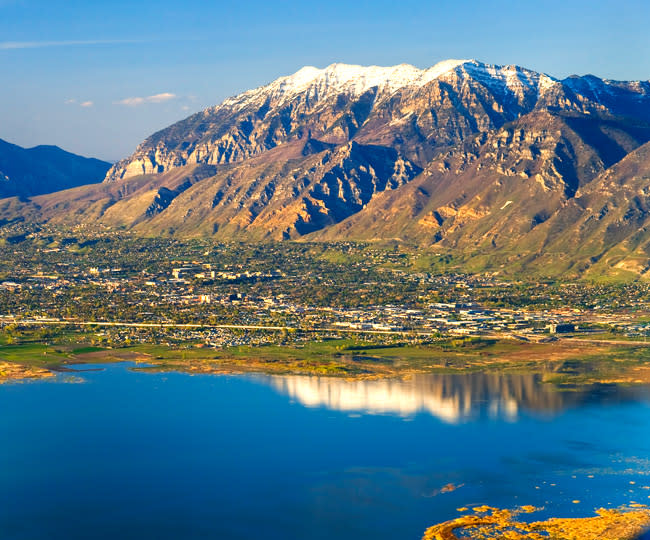 As part of the Rocky Mountains, the Wasatch mountain range is a popular location for locals and visitors. However, Utah is often associated with red rock deserts instead of the majestic mountains. You haven't truly had a local Utahn experience unless you've beheld the Rockies, where most of the population sits at the base of. Adventures in the Wasatch Mountains include seeing the stunning Bridal Veil Falls, driving the Alpine Loop Scenic Backway, and hiking the Y in Provo for views over the entire valley!
For scenic drives without the traffic, check out...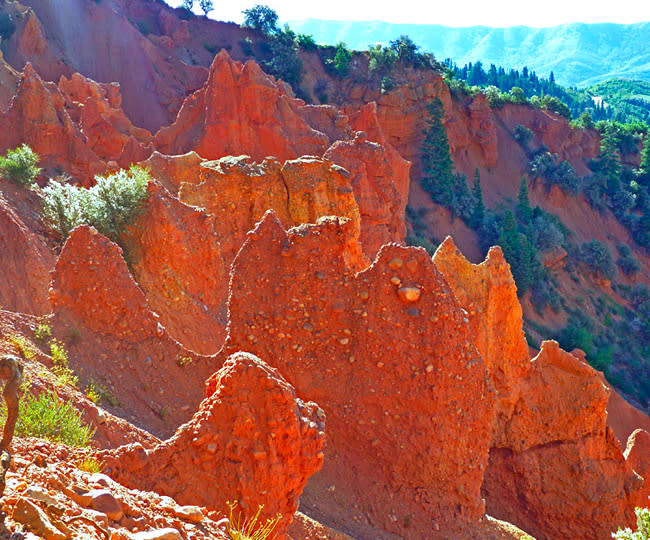 Nebo Loop starts outside the city of Payson, UT and ends in the town of Nephi, UT, which is along I-15. The total driving time for the loop is about an hour and a half. Along the way, visitors can find stunning views of mountains and canyons, as well as forests of pine trees. One of the tallest peaks in Utah, Mount Nebo, towers over the road. The views change from pine forests to red rock the further south you drive in an area known as Devil's Kitchen, which creates a wide variety of scenery. The Nebo Loop acts as the gateway between northern and southern Utah.
For unique Utah state parks, check out...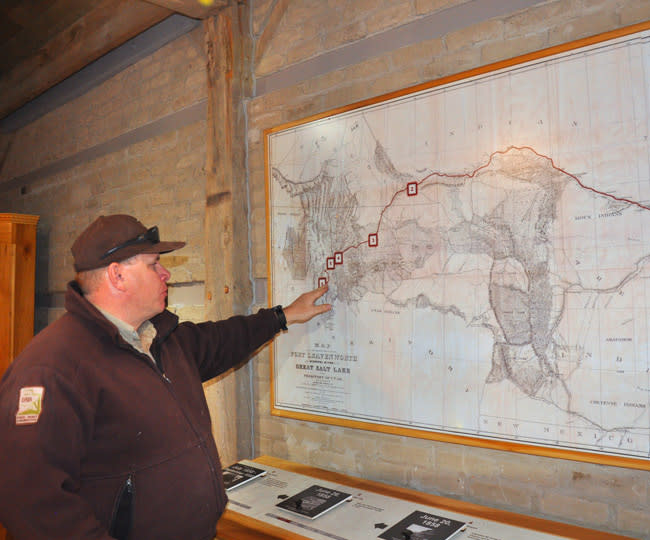 This state park is historical for being part of the Pony Express trail, as well as housing troops who visited Utah in the 1800s. The state park includes a museum--Stagecoach Inn--which housed travelers from the East to Nevada and California, including Mark Twain! Visiting this park is a great activity for history lovers and those interested in experiencing life during the 19th century.

There are many lakes in Utah, from Lake Powell to Bear Lake and Flaming Gorge, but the most underrated by far is Utah Lake. Utah Lake is the largest freshwater lake in Utah and is about 30 minutes south of Salt Lake City. There are a variety of activities to do there and, since it is so huge, you will have all the room you need to zip around on a boat or jet ski without worrying about others getting in the way! There are also approximately 100 miles of shoreline, which makes it a scenic place to drive or bike around.
For a fill of dinosaur experiences, check out...
Utah contains portions of Dinosaur National Monument, which is an unforgettable place, but the distance from cities and the lack of facilities nearby make it a much less convenient place to tour. Instead, check out one of Utah Valley's two world-class dinosaur museums! The Museum of Ancient Life, located in Lehi, has one of the largest displays of mounted dinosaurs in the world! With over 50 hands-on exhibits, this is easily one of the best kid attractions in Utah.
Dinosaur hunting in America's Wild West by a BYU professor produced the collections of fossils that are now on display at BYU's Museum of Paleontology in Provo, as well as some on display at the Museum of Ancient Life. BYU's museum has been open for over 40 years and exploring the collections is a great thing to do with family in Utah County. There is also an area in the museum where you can watch real scientists and paleontology students study fossils!
For a ski resort that's more than just a ski resort, check out...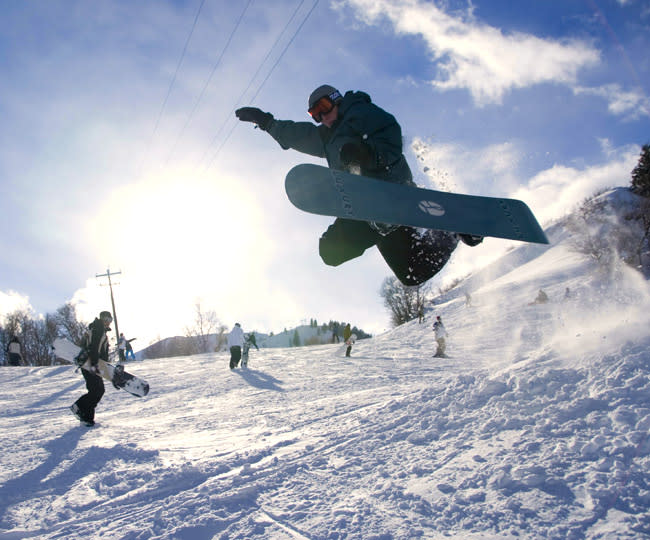 Sundance is a luxury ski resort in Utah, which is sometimes overlooked for its size compared to other ski resorts in the state. However, the ski slopes there are just as exciting as the larger Utah ski resorts in a much more intimate setting. There are skiing trails for all skill levels, from beginners to advanced skiers looking for a thrill. Beyond skiing, visitors can also experience a variety of activities at the mountain resort, including going down the largest vertical drop on a zipline in the U.S., making pottery at the Sundance Art Studio, hiking to the stunning Stewart Falls from the lift ride, and experiencing outdoor theater during the summer.
If you're looking for somewhere awesome to visit in Utah, but want to avoid the crowds, check out one of these incredible Utah tourist attractions instead!
Visit utahvalley.com to discover more things to do and fun day trips and itineraries to take your family on in the heart of Utah!