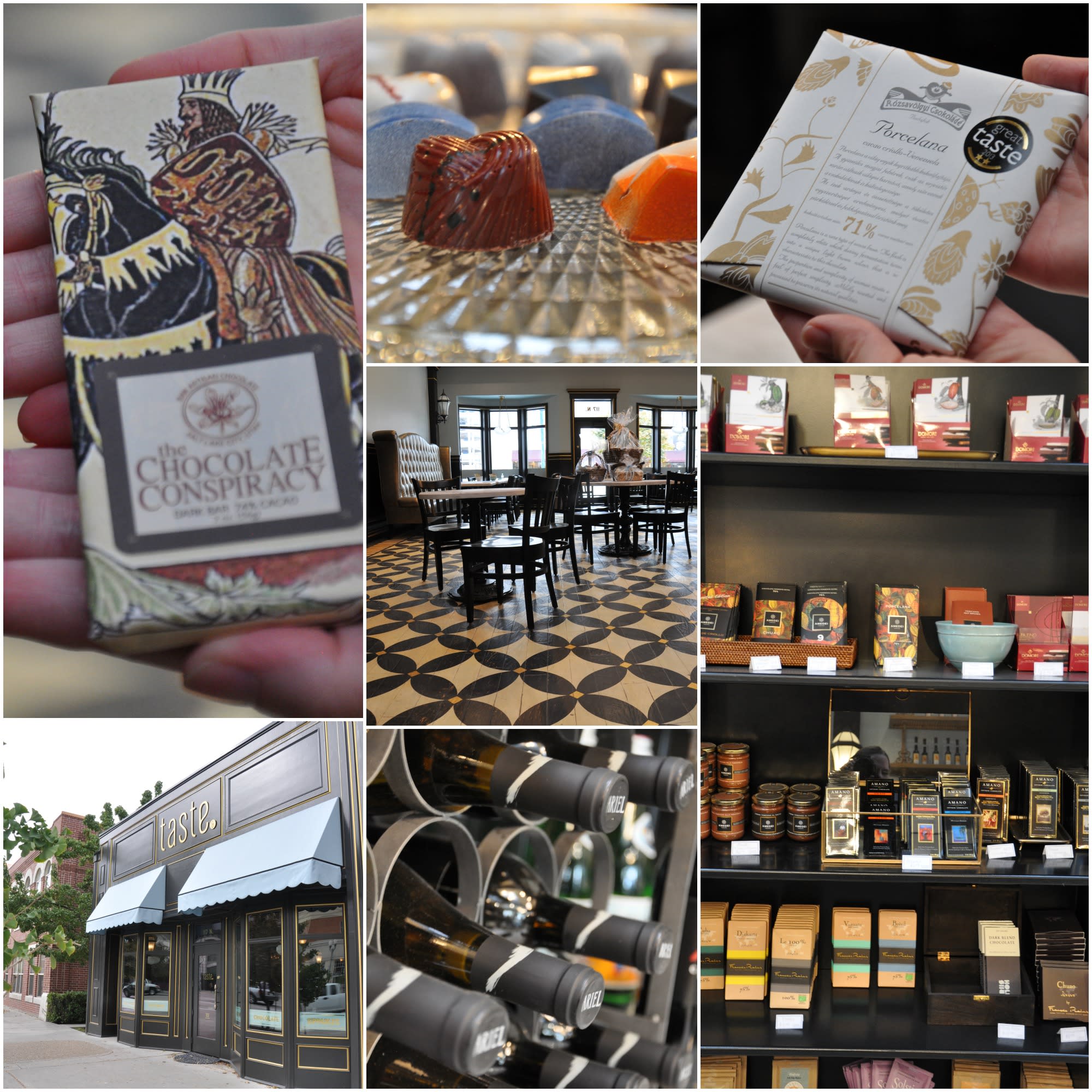 If you have been in Downtown Provo the last few days, you might have noticed a new storefront on University Ave called Taste. This European inspired black and gold storefront stands out among the dark brown brick of Downtown Provo, and the experience inside Taste does the same. I'm a big fan of chocolate, but I have never experienced it like this. The chocolate found at Taste is some of the best in the world. Their collection ranges from local Utah made, to premium European chocolate. Something I wasn't aware of before is how good Utah weather is for chocolate making, a good thing because soon Taste will not only sell chocolate but produce its own gourmet chocolate. They will have a viewing area where visitors can watch the process happen right before their eyes.

If you're not sure what chocolate you should buy, come in for a tasting. During the tasting specialist guide you through the amazing experience of eating chocolate. On our visit we enjoyed several different kinds of chocolate, vinegars, and oils. Each one was a special experience, with its own taste and aroma. We learned about the history of the chocolate companies, the differences between the different kinds of chocolate, where the cocoa beans came from for each bar, and so much more. If you are a foodie, a chocolate lover, or just someone who wants to try something new and exciting come into Taste for a tasting. There are three different ways to do this. The first is to stop by and try the chocolate of the day, come to an already scheduled group tasting like the one on Friday October 17, 2014 at 7:00 pm, or call and book an appointment for you and some friends. Chocolate tasting is a social event and should be shared with others!
Taste is open for walk-ins on Monday-Thursday 1:00 pm-5:00 pm.