There are several reasons to love Utah Valley: the surrounding majestic mountains, a variety of restaurants and of course artisan chocolate. We've all heard of farm-to-table but have you ever heard of bean-to-bar? Just ask one of Provo's chocolate experts from Taste Artisan Chocolate and they will teach you how to truly "taste" chocolate.  
Taste offers chocolate, cheese, oil and vinegar tastings. They take pride in ensuring that every customer has a memorable food and chocolate experience. "When you share something new with someone, a connection is made and we love the bond that forms from those experiences". They will teach you how to pick up certain flavor notes of artisan chocolate that makes it unique compared to other commercial chocolate.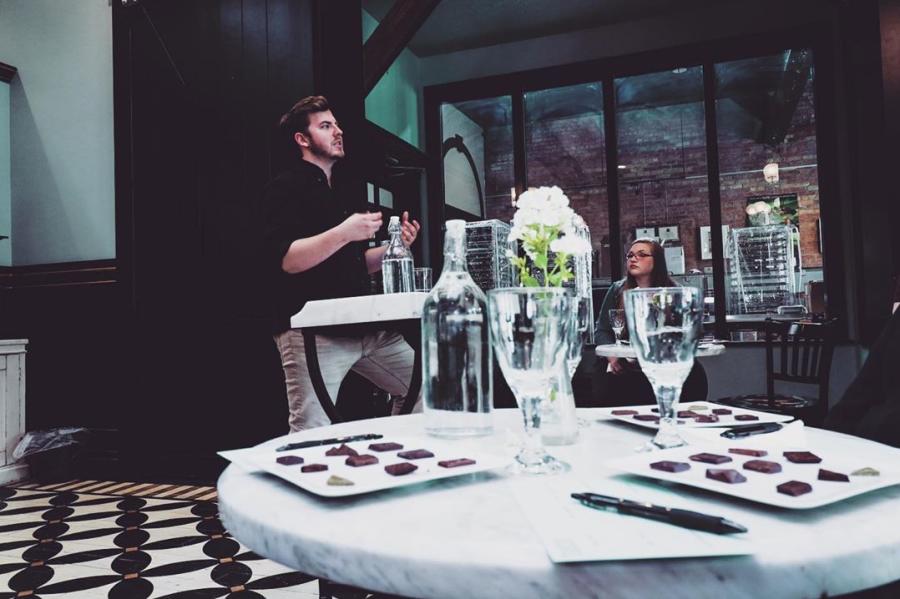 Go on a tour of their chocolate factory and then taste a variety of artisan chocolate from around the world. Learn how to use all of your senses while tasting chocolate and expanding your pallet at the same time. Chocolate tastings are a great way to spend time with family and friends and provide a memorable experience for all!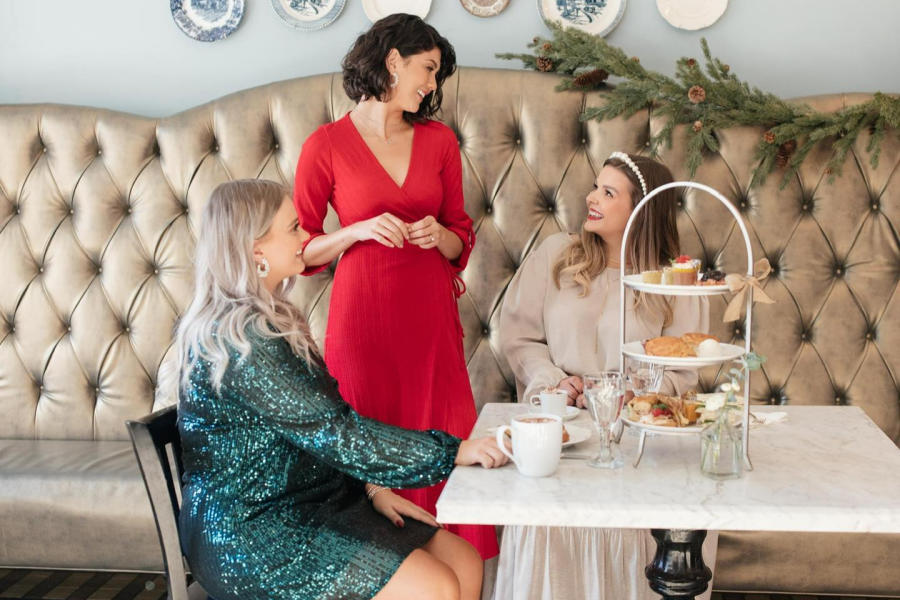 Afternoon tea features chocolate in the drinks and other treats and is a great excuse to slow things down as you visit with friends or family. Tea time includes (per person): 1 scone with mascarpone, jam and lemon cream, assorted tea sandwiches, assorted desserts, and choice of drink. The menu is always changing so each time you go will be a new experience!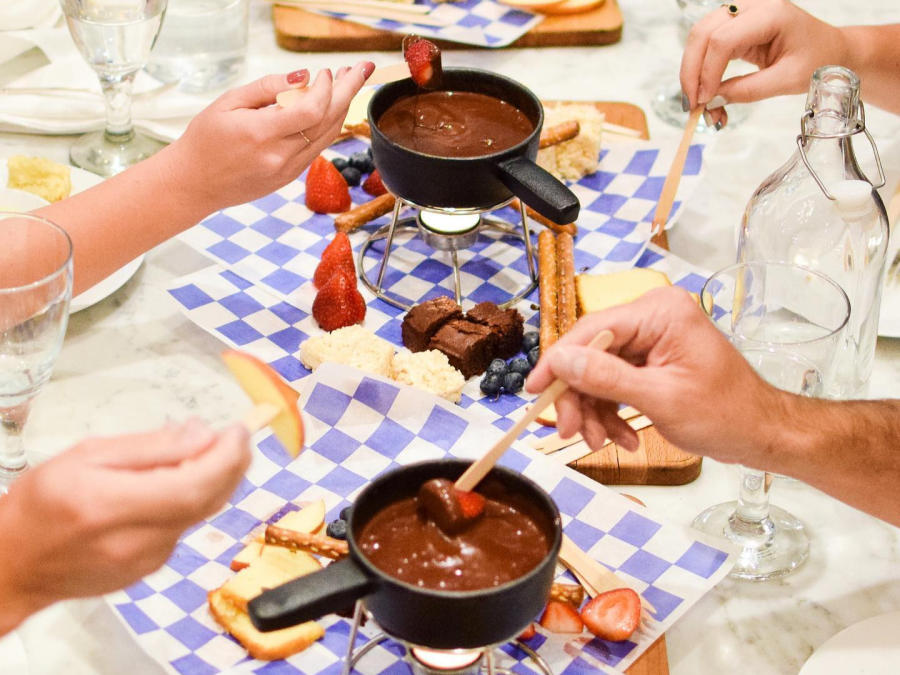 You can enjoy both sweet and savory fondue with imported cheese and a rich chocolate ganache. Served with seasonal fruits and vegetables, treats, and breads. Fondue for two is perfect for date night!   
In partnership with Explore Utah Valley, Taste created a new series of chocolate bars that highlight the beautiful scenic vistas unique to Utah Valley. Each bar includes high-quality, locally-sourced ingredients and stunning artwork depicting iconic scenery:
Radha Krishna Temple - Spiced Dark Chocolate with Coconut and Almonds
Historic Provo - Dark Chocolate with Dried Tart Cherries
Mt. Timpanogos - Milk Chocolate with Honeycomb Candy
Alpine Loop - Eggnog White Chocolate
Bridal Veil Falls - Milk Chocolate with Hazelnuts and Pine Oil
Rowley's Red Barn - Dark Chocolate with Apple, Spices & Orange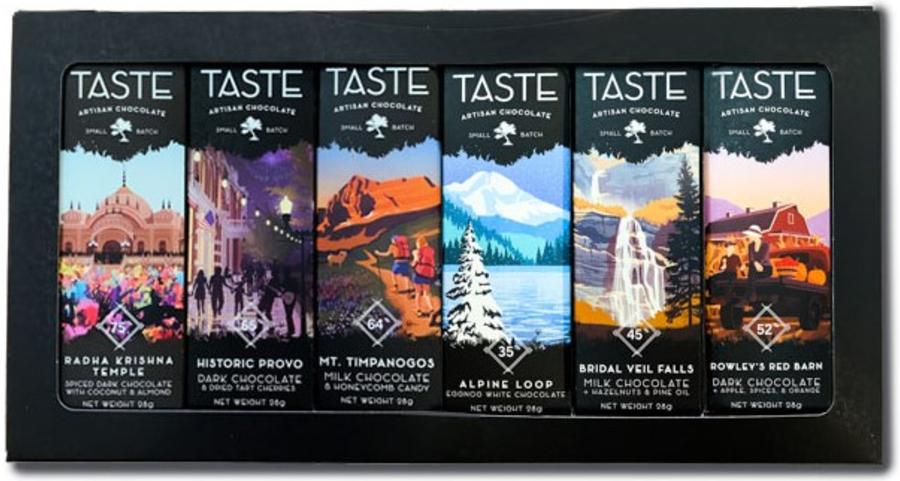 Taste is located along the Wasatch Front in Downtown Provo and its stunning surroundings offer more than just picturesque mountain views. The location provides an ideal environment for creating artisan chocolate. Utah Valley's high altitude and low humidity is ideal for making chocolate bars and reduces "chocolate blooming". In blooming, sugar crystals form on the surface of the chocolate, which can sometimes appear as a white coating on the chocolate. The flavor and texture of the chocolate can be affected by this, and if you're a chocolate connoisseur like they are, this is something to avoid.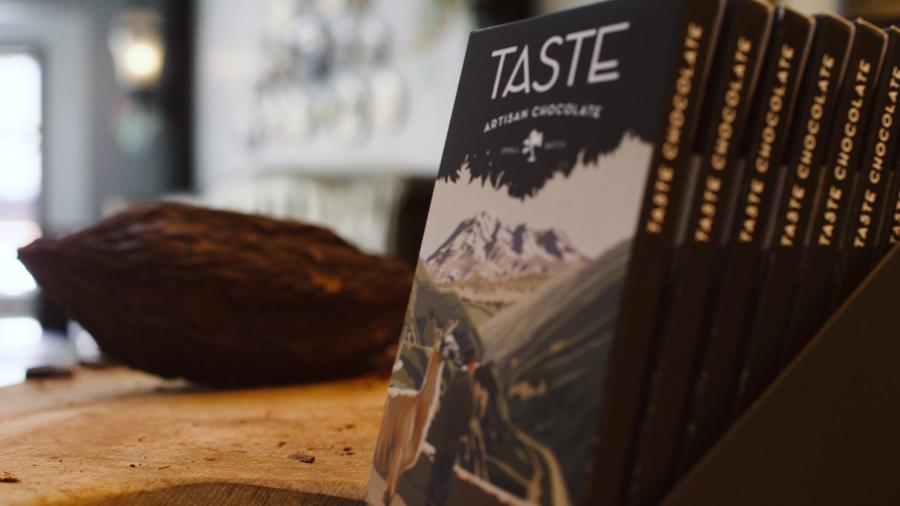 The cacao beans are handpicked from different places around the world such as Peru, Ecuador, the Dominican Republic, and Madagascar. Each cacao pod has a unique flavor due to its genetic makeup and Taste has developed ways to highlight specific genetic flavor profiles within each chocolate bar: "We want to showcase the depth of flavor and complexity found in the best cacao available from around the world". Over 140 different flavors can be experienced when tasting chocolate and Taste brings out the best flavors from each bean. 
Taste uses traditional chocolate making techniques and modern technology to provide customers with a new and memorable tasting experience. "The primary methods that have sustained generations of chocolate making are still utilized in production today". Every bar of chocolate is unique, and creating those differences is no easy task. "Even if we've worked with a bean in the past, each time we receive beans from a new harvest, we start from scratch to ensure the subtle differences are enhanced". Taste's chocolate experts have been known to create 20 test recipes until they get it right on any bean.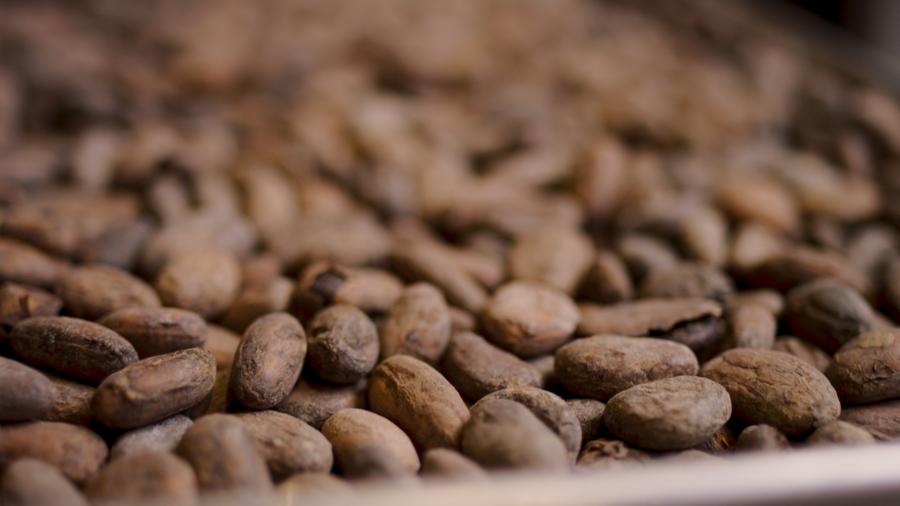 In sourcing beans from all over the world, Taste will partner with growers and suppliers committed to the cultivation of sustainable and ethical plants. Every effort is made to make sure that their customers receive the highest quality cacao with the most unique and interesting flavor profiles. "The rich and authentic genetic flavors of each bean elevate what you experience when tasting each bar of our chocolate".      
Most people enjoy eating chocolate but not many have tasted chocolate like this before. The next time you're in Provo make sure to spend some time at Taste, even if it's just to buy a couple of Taste's favorite chocolate bars. You'll discover new ways to love chocolate even more and find your happy here.

For more great restaurants in Utah Valley, see our restaurants page or read our Foodie Guide that lists the top rated restaurants.