When the peaks surrounding Utah Valley begin to glow with autumn yellows and reds, there is no place I would rather be than in Utah Valley. Between the dozens of bakeries serving mouthwatering seasonal goods (Fillings & Emulsions, I'm looking at you) and fall festivals in almost every city, my family and I know we don't have to go far for incredible family-friendly Halloween experiences. 
Out of all the amazing experiences to take part in locally, one has always stood out for us: Sundance Resort's Halloween Chairlift. Part spook alley, part fall festival, the Sundance Halloween Lift is a family-friendly event that includes carnival games, bonfires, and spooky scenes that can be seen from above for guests riding the Outlaw Express Chairlift.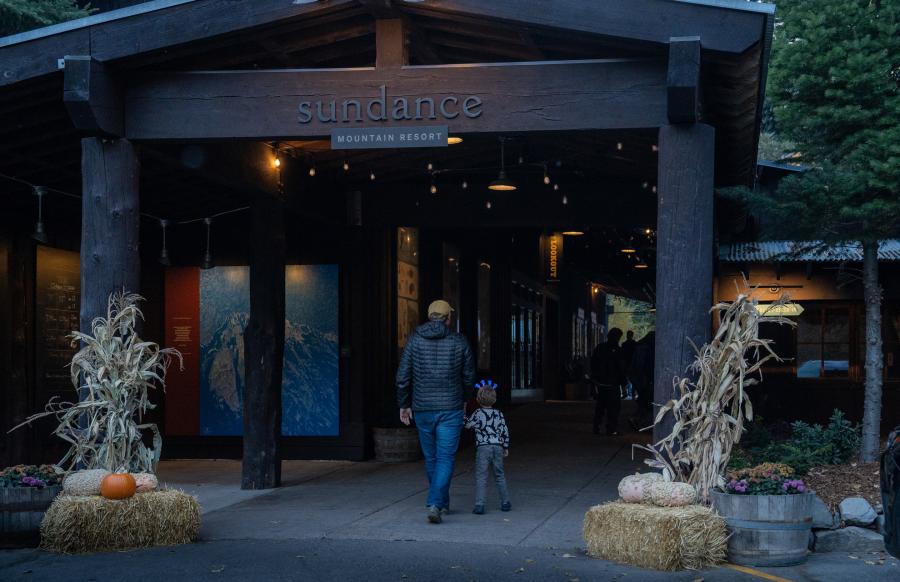 The Halloween Lift's balance between fall fun and a distanced scare has made this attraction the perfect fit for me, a lover of the spooky with a low tolerance for gore. First-time visitors can expect to see themed displays and actors throughout the Sundance mountain, with the majority of the scenes happening below the chair on ground level.
Not all of the spooks are at a distance: a few years ago while standing in line for tickets, a white-faced clown snuck up on people silently, the result being intermittent screams that could be heard throughout the base. Once on the lift, there are two times when the chair is on level with the ground. These moments  provide a haunting place for actors to approach riders.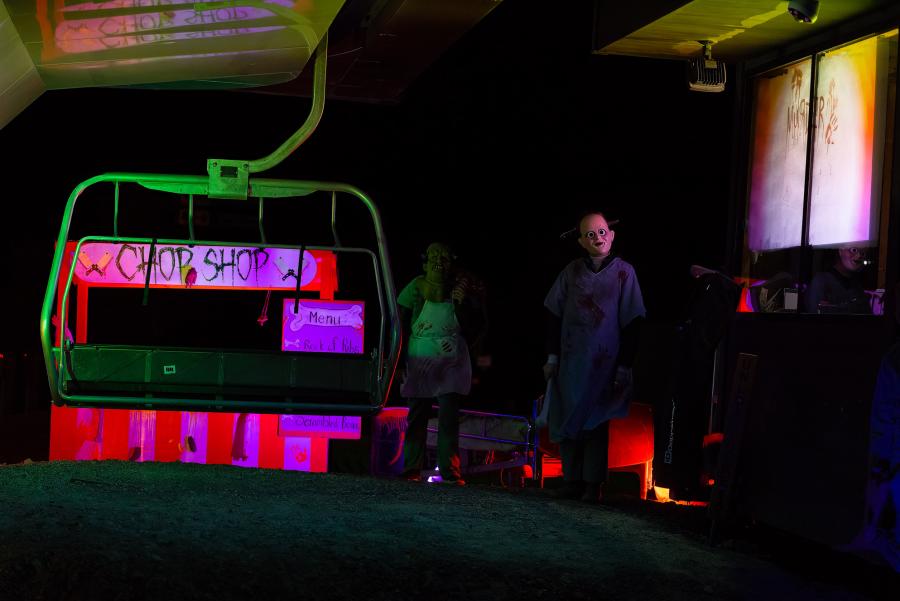 One of the spookiest parts of the experience for me isn't the actual scarers or frightening scenes. Even more chilling than those experiences, in my opinion, is the eerie feeling I get while slowly drifting up a shadowy Mount Timpanogos at night. Each time the chairlift pulls me between the dark forest, my imagination is all too eager to believe that spooky performers are hiding between the branches, just waiting for the perfect moment to pop out. Harmless noises can also sound rather sinister when it's too dark for human eyes to discover who is making them.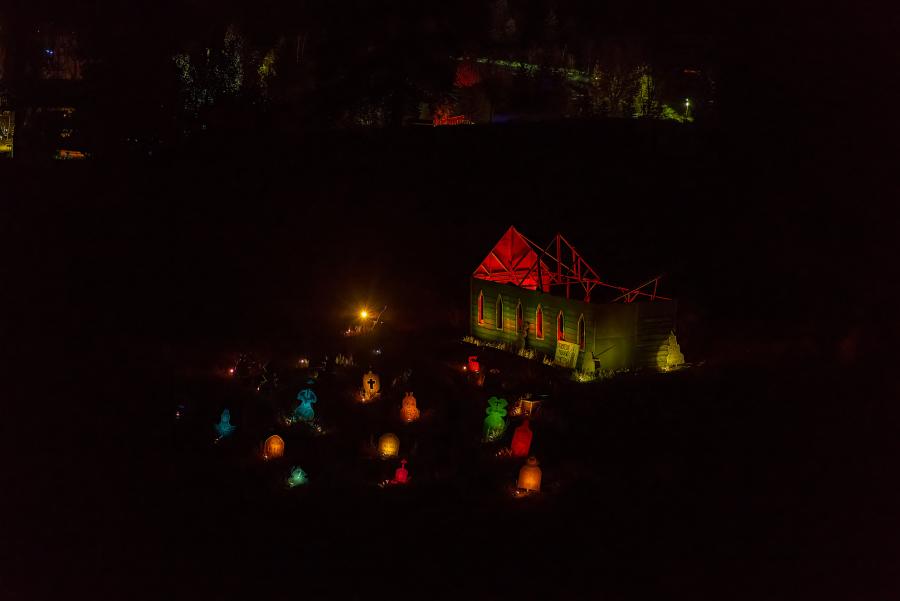 While I've seen children at the spooky lift, this year was the first time bringing my own son, an elementary student with an obsession of all things Halloween. When we arrived for the first chair at 7:00pm, we saw other children there as well, who all had the option of receiving a glow bracelet that informs actors to take a friendly and not scary approach. As a result, my son spent the night wide-eyed with interest and not fear.
Since I had only come childless before, going with my son gave me a greater appreciation for the workers who could spend one moment terrorizing grown men and then turn around and wish a child a malice-free, "Happy Halloween".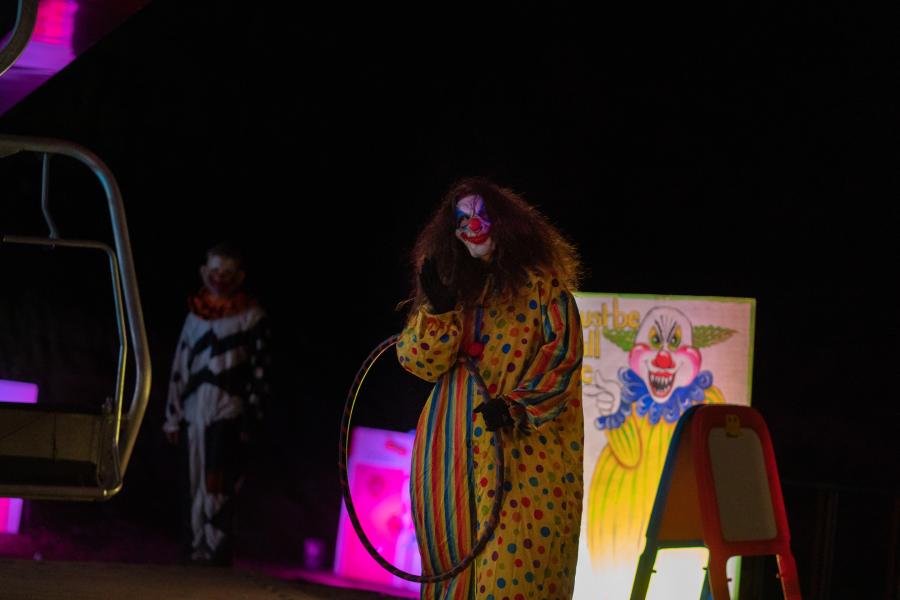 While the lift is open, visitors can grab a bite to eat or grab a hot cocoa at either the Sundance Deli or The Lookout. For fine dining options, The Foundry Grill and Tree Room will also be open during the Halloween Lift.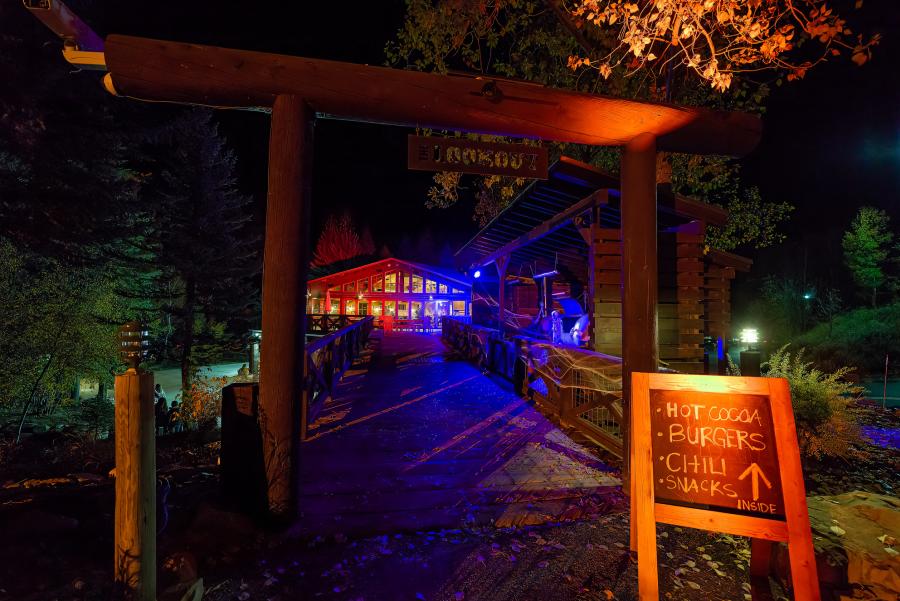 The Halloween Lift ride will run from October 20-31 (excluding Sundays) from 7pm-10pm on weekdays and 7pm-11pm on weekends. For the best experience, come dressed in warm layers (we did gloves, hats, winter coats, and hand warmers) and consider bringing a blanket for staying cozy on the chair. It's also a good idea to arrive early. The line can become long and with games, fires, and delicious food at the resort, having some extra time on the mountain is never a bad thing.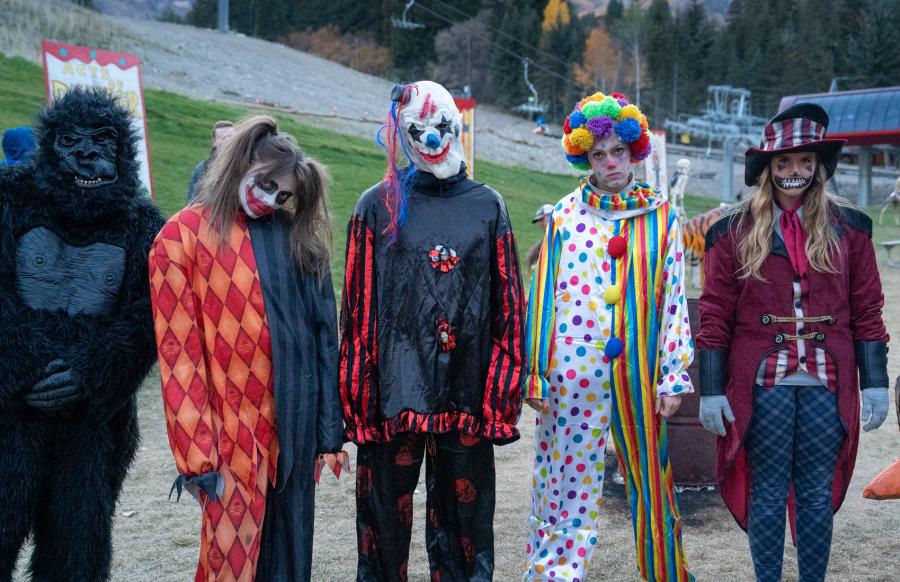 Ticket Type Price
Adult $30
Children (6-12) $25
Children 5 & Under FREE
2-Person Package $55
Family 4-Pack (Immediate Family) $99
Season Pass Holders: In order to receive your 50% discount you need to present your season pass at the Ticket Office and purchase your tickets there. No reservation is required.
For more Halloween events in Utah County, we've gathered 20+ Halloween events you don't want to miss. For even more events, check out our events calendar.