What woman doesn't love a GNO (girls night out) or GDO (girls day out...I just made that one up). Boy oh boy do I have the perfect event for you and your best girlfriends. The Outlets at Traverse Mountain is having their Annual Shopping Extravaganza!

The event will take place on Saturday, September 24 from 10AM-4PM. So what is the Shopping Extravaganza? Well other than the obvious of shopping, the day will be filled with entertainment, fashion show, dessert, special discounts, and thousands of dollars in prize giveaways! Oh yeah, and you'll no doubt have a ton of fun!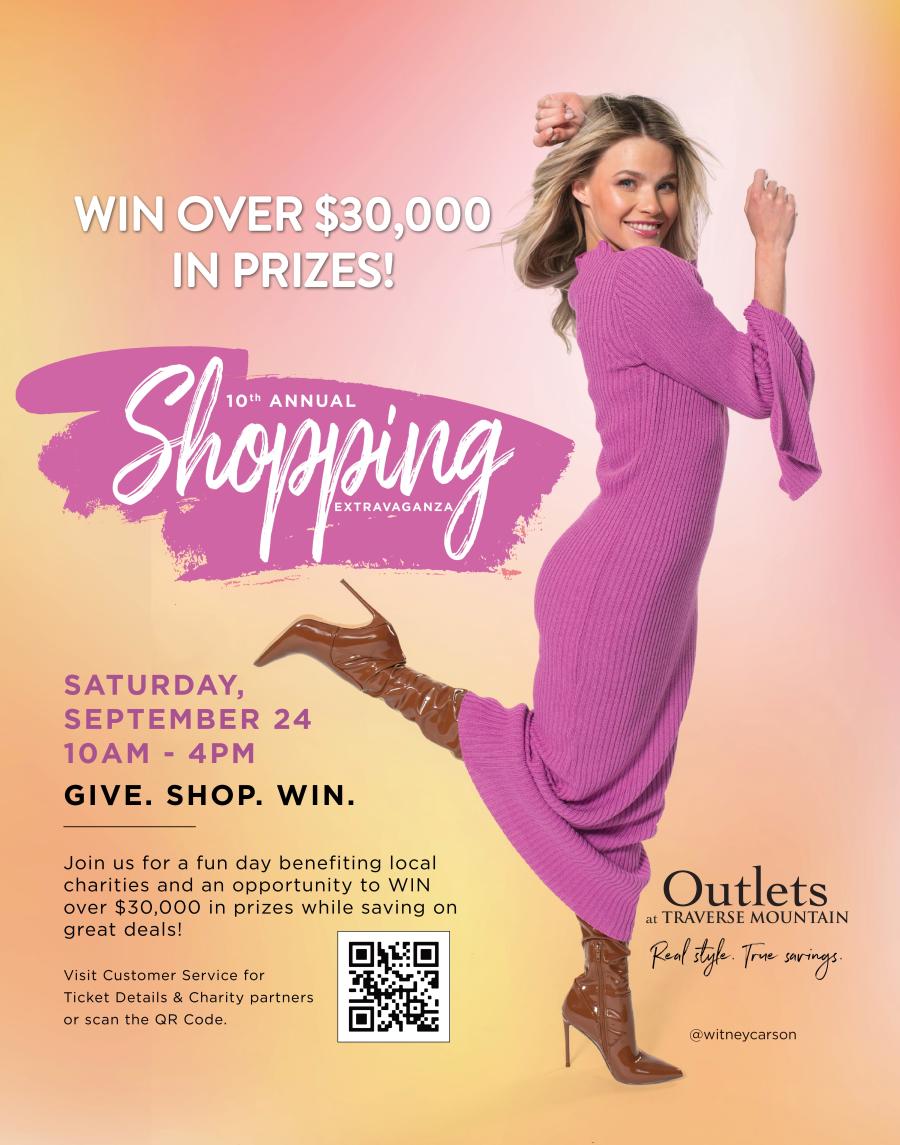 Tickets are $20 per person and can be purchased on the Outlet's website. Please select a charity from the dropdown menu when purchasing as Traverse Mountain donates 100% of proceeds directly to the purchaser's charity of choice. A full list of participating organizations can be found online.
A day full of amazing discounts, prizes, food, and a day with my girlfriends...you bet I'll be there! Will you?