Mark your calendars for a must-attend event! Utah's Premier Shop-for-a-Cause Event at the renowned Outlets at Traverse Mountain!
Join us on September 23, 2023, from 10:00 AM to 4:00 PM for a day of unparalleled shopping excitement and charitable giving.
Get ready to be part of this incredible event, taking place on September 23rd from 10 AM to 4 PM. It's Utah's Premier Shop for a Cause Event, and you won't want to miss it!
Whether you're an avid shopper or just looking for a unique way to spend a day with your friends, this is the event you've been waiting for.
The Outlets open doors at 10 AM on September 23, 2023, and close at 4 PM, so make sure you don't miss out.
Secure your spot by grabbing your General Admission Ticket for just $25. Want to take your experience up a notch? Opt for an exclusive VIP Ticket at $35. Hurry, though – their VIP Tickets are limited in quantity.
The best part? Your ticket purchase isn't just about shopping; it's about making a difference. Every ticket you buy allows you to choose a charity partner to support. Feel good about your shopping spree knowing that your contribution is going towards a cause that matters to you.
But that's not all. Prepare to be blown away by the chance to win over $30,000 in gift cards from various Outlets at Traverse Mountain retailers. These gift cards, each valued at $25, will be awarded to more than 1,200 lucky winners. The excitement doesn't stop at gift cards – we've got an array of Enter-to-Win prizes that will leave you eagerly participating.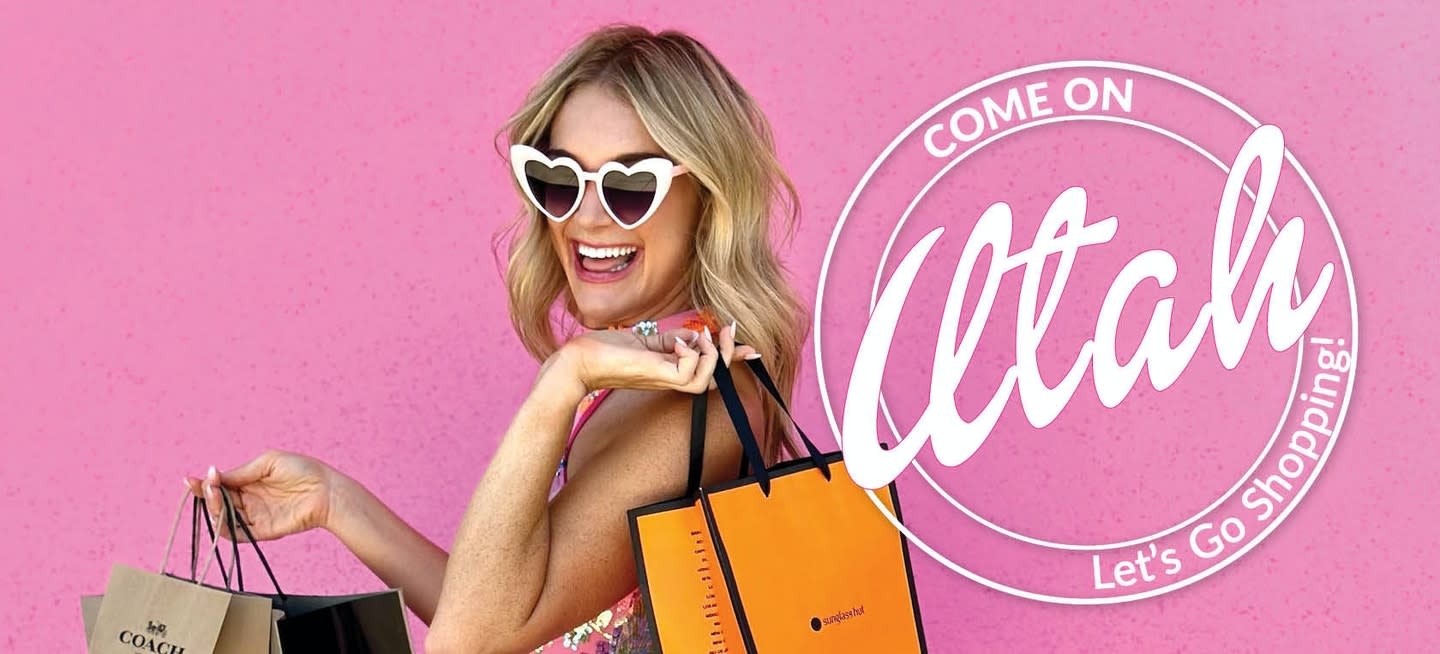 As you explore the shops, take advantage of exclusive discounts and deals offered by participating retailers, specially crafted for event attendees like you. The savings are as irresistible as the products themselves.
Imagine a day filled with shopping, entertainment, a dazzling fashion show, delectable desserts, and the thrill of winning amazing prizes – all shared with your best friends. This is more than a girls' night out; it's an Annual Shopping Extravaganza at the Outlets at Traverse Mountain.
So, clear your schedule for Saturday, September 23rd, 2023, from 10 AM to 4 PM, and make your way to the event of the season. Your $25 ticket grants you access to a world of shopping delights and charitable impact. Visit Traverse's website to secure your spot and choose your preferred charity to support.
Are you ready for an unforgettable day of discounts, prizes, delectable treats, and cherished moments with your friends? I know I am – see you there!