Santa Sightings in Utah Valley
Some things can only be seen around the holiday season, such as sightings of Santa Claus. Throughout United States history, Santa Claus has typically been portrayed as a cheery, white-bearded old man in a red suit trimmed in white fur, such as in Coca Cola adverts or the famous drawings of 19th-century cartoonist Thomas Nast. And while these depictions of Santa warm the heart, there's nothing quite like visiting the jolly old man in person.
With the Christmas season upon us, many places are offering in-person visits with Saint Nicholas. If you haven't had a chance to visit Santa Claus yet, there's still time to create your Christmas gift list and hop in the car with the family to see the man from the North Pole! 
In Fact, Santa Claus is coming to town, again and again! It's that time of year when every store you walk into has Christmas decorations, red carpets, elves, and most importantly – Santa. There are so many places in Utah Valley where you can visit Santa Claus or have a photo with him. But there are only a few places that are worth visiting if you want to see the real jolly fat man himself. Here is our list of 6 places to visit Santa Claus in Utah Valley this holiday season.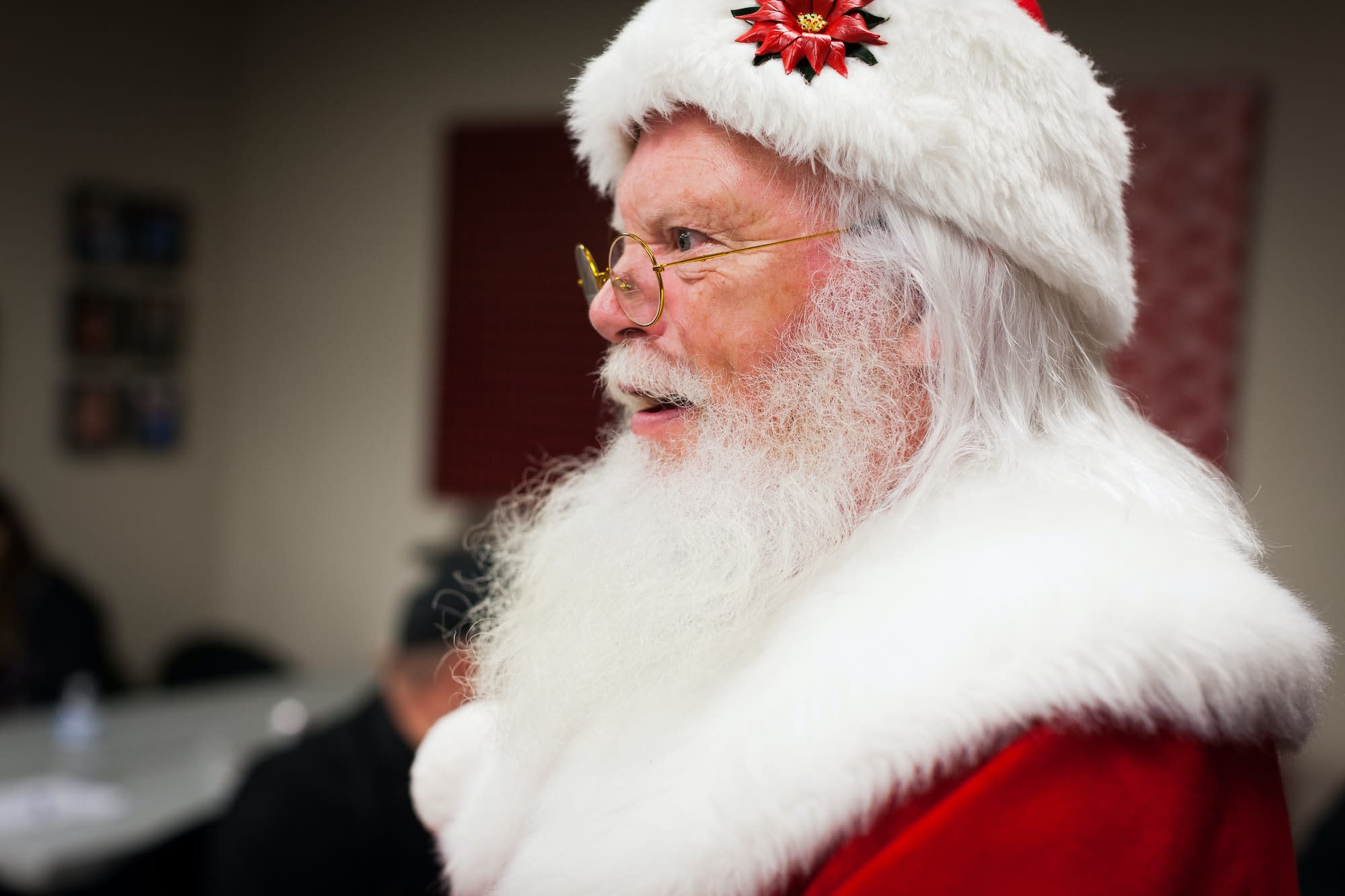 When: November 19th - December 24th
Where: Outlets at Traverse Mountain, 3700 Cabela's Blvd, Lehi, UT 84043
Make a reservation to take photos with Santa Clause, while also exploring the magic of Holiday town's store windows, Santa's toy workshop, and pick up a gift or two at one of the many stores! You will also be able to see Utah's tallest Christmas Tree at the Outlets.
---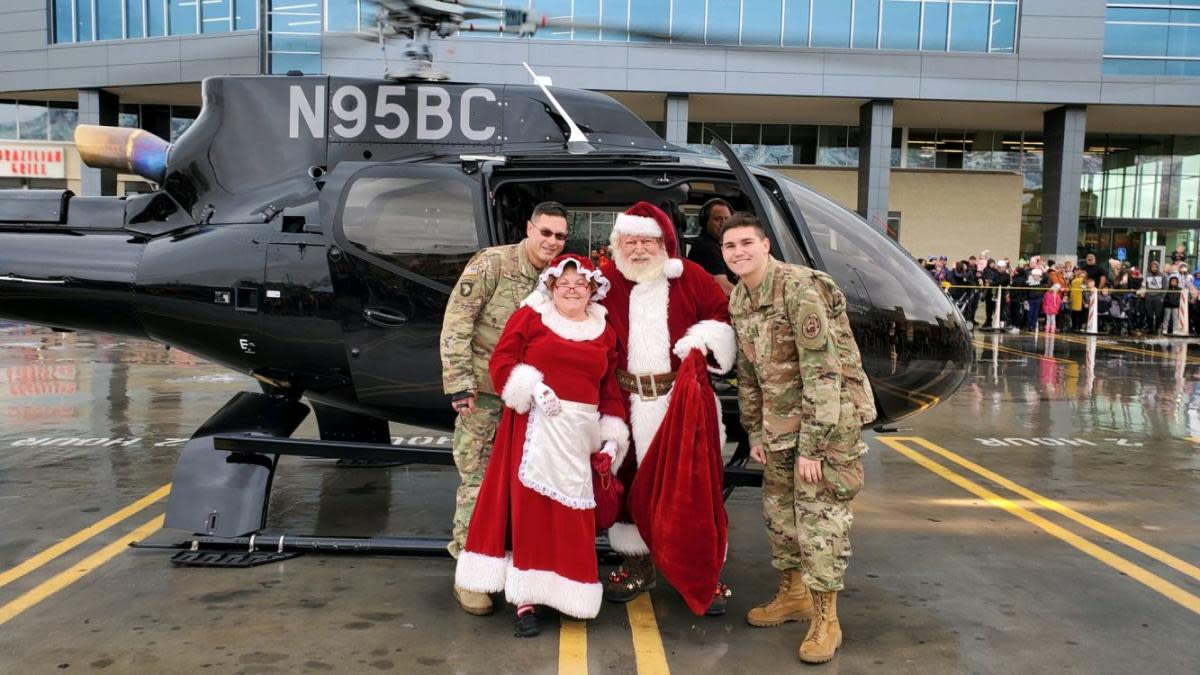 When: November 26 - December 24 | 10:00 AM - 9:00 PM
Where: University Place, 575 E University Pkwy, Orem, UT 84097
One of the premier shopping malls in Utah County is offering socially distanced photos with Santa this holiday season. Kids can visit Santa in his Woodland Chalet while also receiving a special treat from Kris Kringle himself. 
---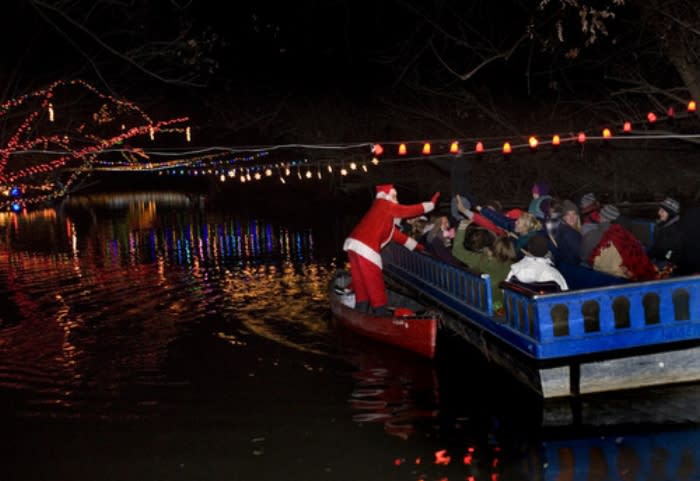 When: December 1 - 23, 5:30-9:00
Where: 3606 West Center Street, Provo, UT 84601
Enjoy thousands of lights and a visit from St. Nicholas on this family friendly riverboat ride. This 25 minute ride takes place outside on the Provo River, so make sure to bring coats and blankets, as it can get very cold. Tickets are $10/person with children 2 and younger only $2! 
---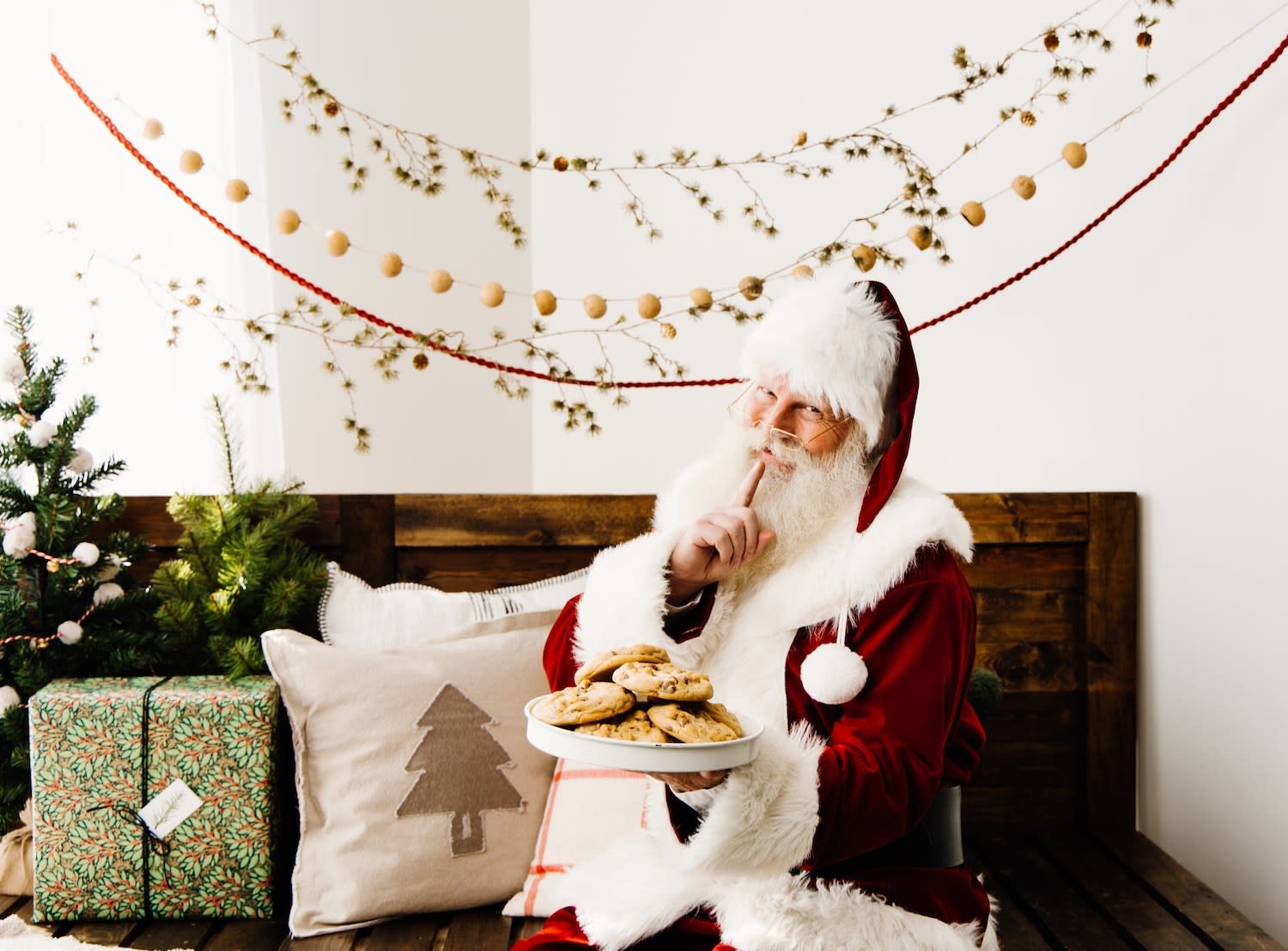 When: November 26th - December 24 | Mon – Fri: 11 AM – 8 PM | Sat 10 AM – 8 PM | Sun: 12 – 6 PM
Where: Provo Towne Centre, 1200 Towne Centre Blvd, Provo, UT 84601
At Provo Towne Centre you can get professional photos with Santa up through Christmas Eve. Celebrate the night before Christmas with a photo-op. Santa will be located on the upper-level rotunda near the food court. Reservations are encouraged.
---

When: November 5th - December 24 
Where: Cabela's in Lehi, 2502 Cabela's Blvd, Lehi, UT 84043 
Nothing brings the holiday spirit quite like the Cabela's outdoor winter themed wonderland set up for Santa. Right before he delivers presents, Father Christmas will be at Cabela's to take photos with your family.
---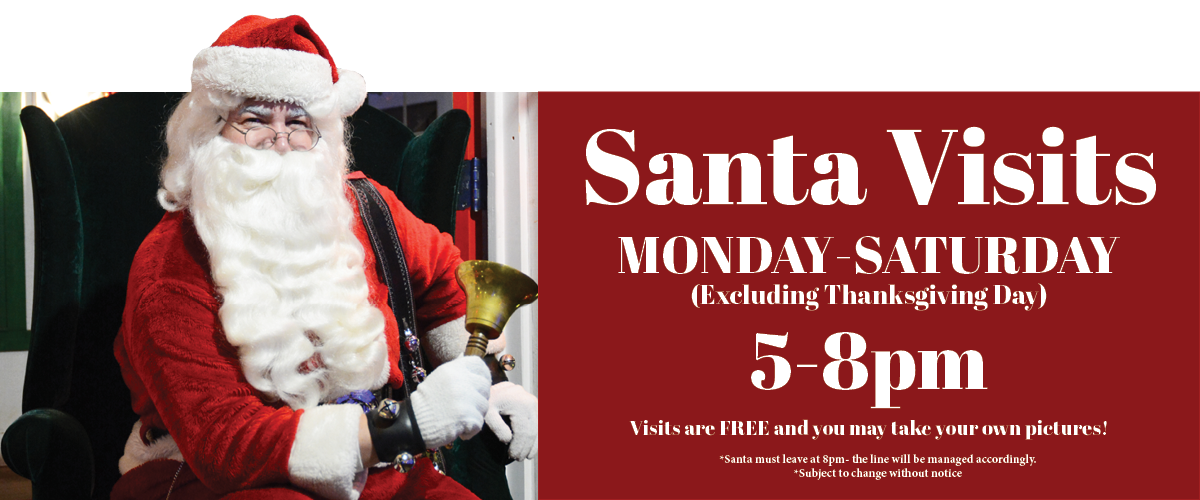 When: November 28th - December 24th, Monday-Saturday 5-8pm
Where: 4801 N. University Ave, Provo UT 84604
Instead of dropping letters off for Santa at the post office, bring your Christmas wish list to the Shops at the Riverwoods! Photos with Santa will be outside, so be sure to bundle up to keep warm!