Now that summer is in full swing, you may be looking for ways to beat that summer heat! We met with Steve Myers from High Country Adventure up near Vivian Park to get all the information you need for your Provo River adventure this summer!
Question: What kinds of activities are available through High Country Adventure?
Answer: Water rafting adventures, kayaking, tubing, and even a raft and BBQ experience Monday-Friday for groups of 10 or more, catering from R&R BBQ.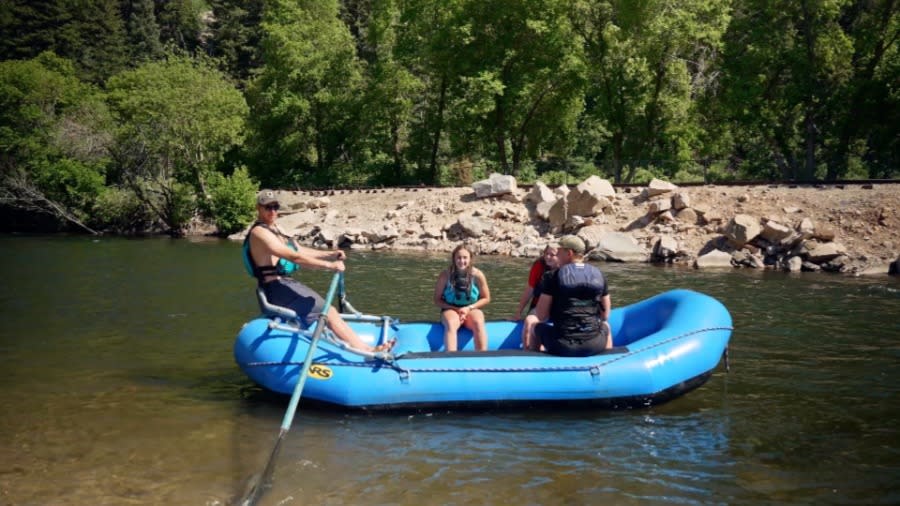 You can just rent water equipment without a guide, or you can participate in a 2 hour guided rafting or kayak experience. There are combo experiences available with Provo Canyon Adventures Zipline and a "Raft and ATV" adventure with Wasatch Excursion. 
"High Country is a family owned and operated business. We started in 1989. We provide something for everyone. Whether that is little kids, elderly people, diverse-able people, and anywhere in between.
"Our rafts are inflatable and hold anywhere from 3 to 14 people. We have inflatable kayaks that are single and double and we also have tubes that are single and double."
Q: What is Provo River's rapid classification?
A: "Mostly I, some class II. [In more wet summers we could get some class IIIs.]"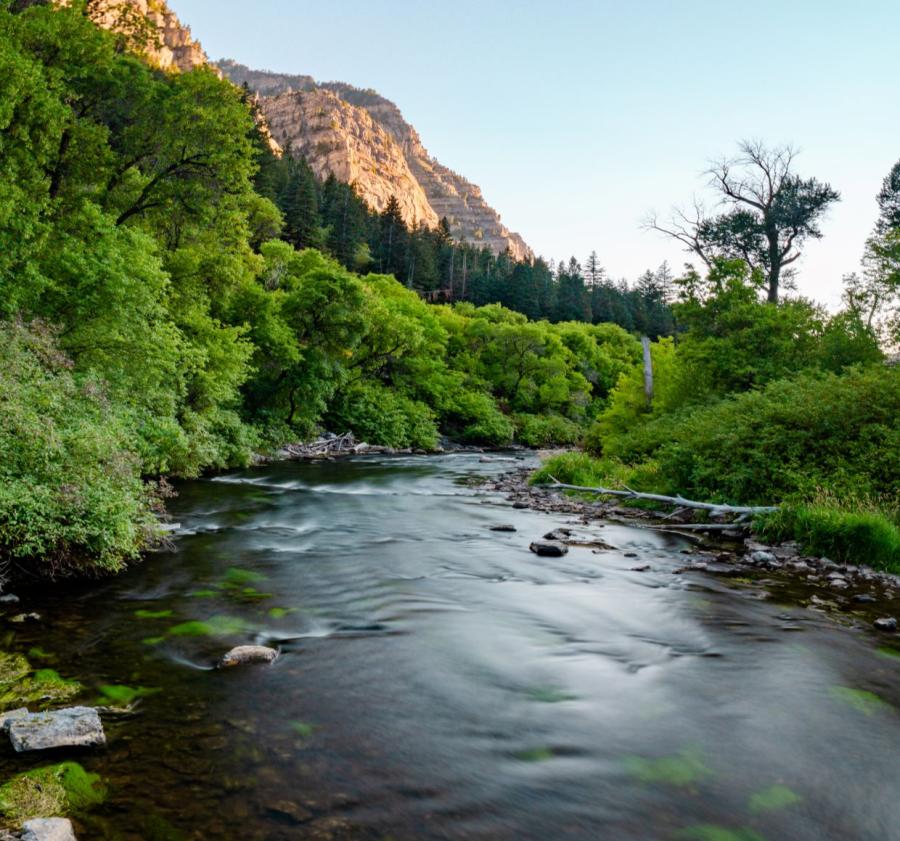 Q: So you don't go to the Provo River for Class IV Rapids. What makes rafting on the Provo River special?
A: "The scenery. The beauty. Provo Canyon is really unique that way. At times it looks like we paid to have a scene arranged so perfectly."
Q: What is your favorite thing about rafting?
A: "What I love is meeting new people. It's always a different experience even though it's the same river, the same stretch, there's always something new whether it's new wildlife, a new feature… it's never the same, it's constantly changing. But especially as a guide, meeting those new people. Most of the time it's someone who has never been on a river, so I get to be their guide for their first time and to see that look on their face and to hear what they have to say and answer their questions and hear their compliments. To me there's nothing more thrilling than that."
Q: Do you have a favorite memory with one of the groups you have guided?
A: "There's one that really had a strong impression on me when I was 16. I was guiding this family from Chicago and this guy is staring up at the Sundance Utah area and Mount Timpanogos as we're going down the Provo River, and I've seen Mount Timpanogos for years at this point, right? And this guy just keeps going "Wow, wow, wow. This is in your backyard, you get to see this everyday. I have to spend thousands of dollars." I'm 44 now, and I've never forgotten that experience. It is so true! We are so lucky to have what we have here in Utah and especially in the Provo Canyon. I think a lot of people take it for granted. I have never taken it for granted since this experience. I stare around in awe at the beauty in that canyon, to this day."

Q: If I'm just renting equipment, are there instructions and safety information provided by High Country?
A: "Yes, we drive everyone up to the top of the run, load all the equipment, then we cover life jacket safety.  We talk about where to sit, how to position hands on paddle blades, how to do a forward vs backward paddle. We talk about the bridge in the middle they'll have to pass under. The support beams for the bridge can make it tricky when coming under. So in fact, we pay for someone to be there at the bridge all day and help people get around the bridge, not just our customers, but anyone coming down the river. For us it's more important that the public is safe.
"That bridge is going to be taken out and redesigned this Fall - a suspended bridge - so we shouldn't have any future problems there." 

Q: What should I bring for my High Country Adventure experience?
A: Swimwear, sunblock, drinking water, hats, sunglasses. Plan on getting wet. 
"We do garbage clean up just about every day in our busy season. Flip flops are the majority of the garbage. Don't wear flip flops! Wear sandals that strap. We have some water shoes that participants can rent."
Q: What is High Country Adventure doing to try to be respectful of the land?
A: "At the end of each day in our busy season  we'll send down one of our guides in a kayak or raft to do a sweep for garbage. We have 2 dumpsters on the river and 15 garbage cans. The public uses them, not just our customers, and we're happy about that.
"If we can do more to get the word out about not wearing flip flops, leave home glass and the styrofoam coolers because they end up littering the river." 

Q: What is the best time of year and best time of day to come?
A: "We open around Memorial Day. June 20th to Labor Day, 12pm. 1pm, and 2pm are our most busy time slots because it's the hottest part of the day. My personal favorite time to be out there is 10am when it's a little cooler and not as loud."
Q: Can folks bring their own food?
A: We offer a raft and BBQ experience Monday through Friday, but yes we have about 30 picnic tables, some gazebos for people to just hang out and relax after rafting. They can grab their food from their car at that point and enjoy our tables, space permitting." 
Q: Can you get off the raft and get into the Provo River?
A: "Absolutely! Wade in and get your legs in. On those 95-100 degree days, I'm definitely getting in the water!"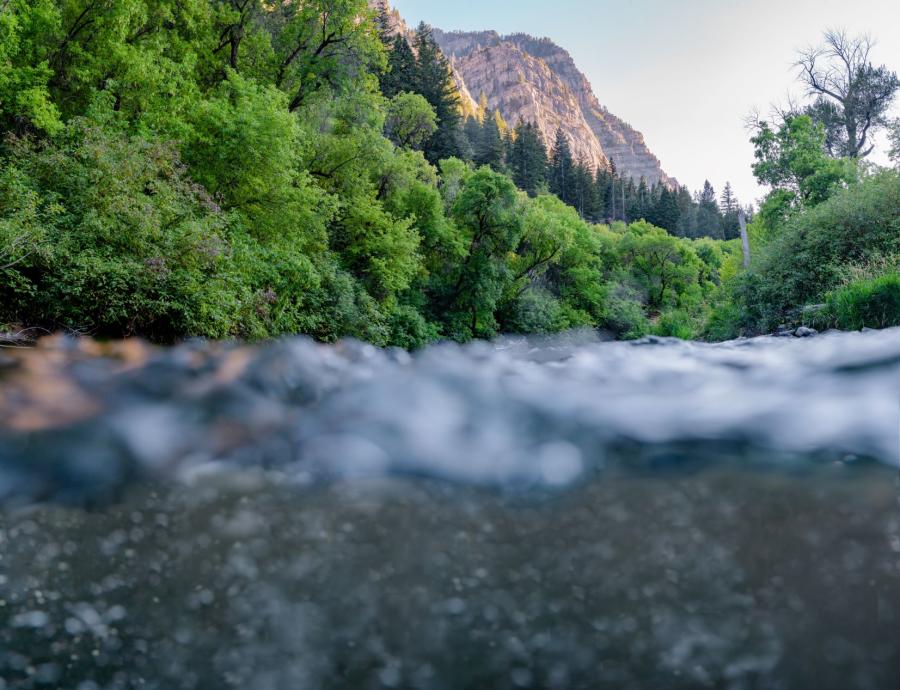 Q; Are there age restrictions?
A: "3 years old for guided river rafting trips, 5 years old for guided kayaks. Must be 5 or older to do anything without a guide, and at least 8 years old to tube. We realize we could be making more money by lightning these age requirements but for us it is not about that at all. It is strictly safety related for us. Be safe out there. That's all we care about." 
Q: Anything else you would like to tell us?
A: "We can accommodate large events. We've taken groups of up to 600 people. We have a ton of equipment. We can handle large corporation groups, church groups, family reunions, etc. "
"We work to get along with the fishermen on the water. We don't start our experiences usually until around 10am so the fishermen have the mornings, and then we're off the river by 5:30pm so the fishermen have the evenings. Saturdays in July can get pretty crazy for everyone though. Everyone is up the canyon in July - Nunn's Park, Bridal Veil Falls, it's all going to be pretty busy in July."
—-----
If you haven't experienced rafting with High Country Adventure, do not miss out! Book your experience here. The scenery is breathtaking, the water refreshing, and the memories will last a lifetime!
Check out more fun things to do in Utah County here.